The Meetup Series is back in session and we're ready to strut into the year with style!
To kick off the monthly events, we commenced 2019 by visiting the Annandale Plaza, VA Goodwill for a morning of fashion, finds and yummy breakfast fuel.
This particular event was exciting. Why? It was one of our biggest events in the history of Goodwill Meetups…EVER! Over 40 individuals attended, consisting of both new Meetup attendees and our beloved regulars.
In fact, we had SO many attendees that all carts were being used within minutes of the event starting!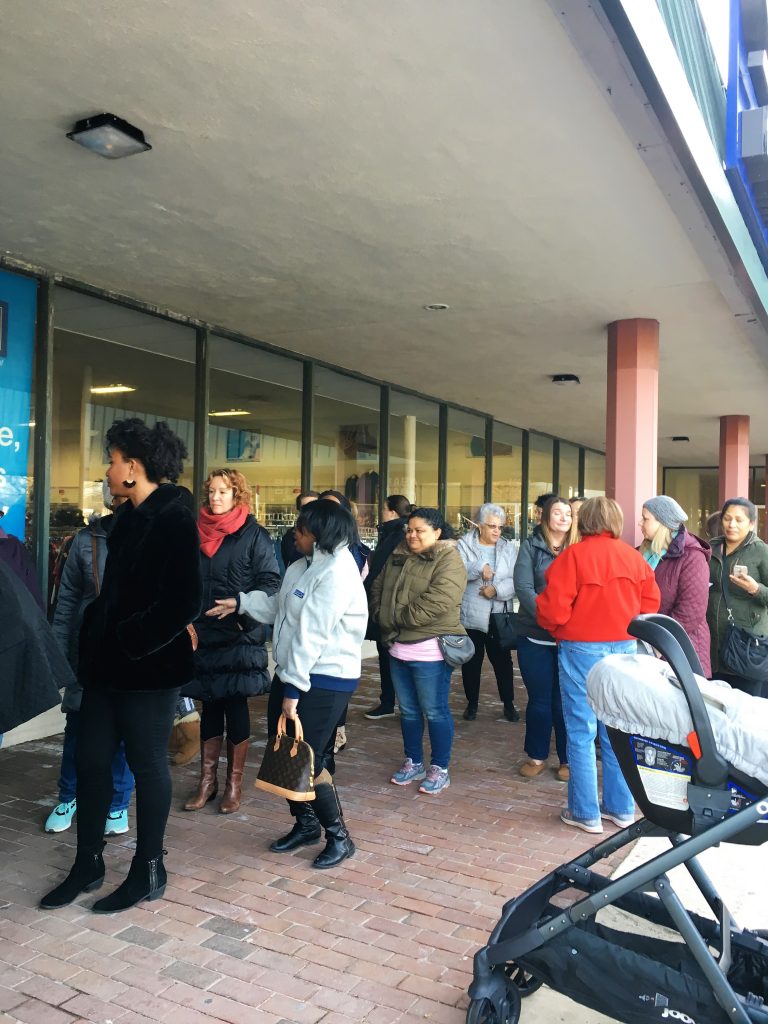 Because I myself am moving, I focused on mingling with Meetup attendees. However, as usual, our Meetup friends took home bags full of fashion and home finds.
Before I jump into event highlights, I will say this: THANK YOU, MARIE KONDO! Because of you, this store had more great finds (Coach, hello!) than usual….and this store is always on point. The inventory racks were coming out in droves!
As always, Goodwill Meetups are stocked with shoes of all sizes, and since I have small feet (size 5/5.5), I'm always searching for beauties that fit. Annandale Plaza had my back once again! I spotted these under $5 Nordstrom-brand sandals that were snug like Cinderella slippers.
Since this was a winter Meetup, jackets were high in demand. Tammy of Fashion Boutique scored quite the haul, which included name brands like Chico's. For two jackets, she paid under $12. Each one originally retailed for over $50.
Home decor finds are timeless and not always seasonally dependent – making this an always-needed Goodwill find. Our Meetup regular and shopping genius Marlene took home a few vintage and inspirational decor items. Each gem was under $10 – can't beat that!
We love Meetups because of the scores, of course. But the friendly faces that we see always fuel our morning of fun!
Thank you for coming to your first Meetup, Danielle! Danielle is an inspiring local fashion blogger who founded Thread Lift.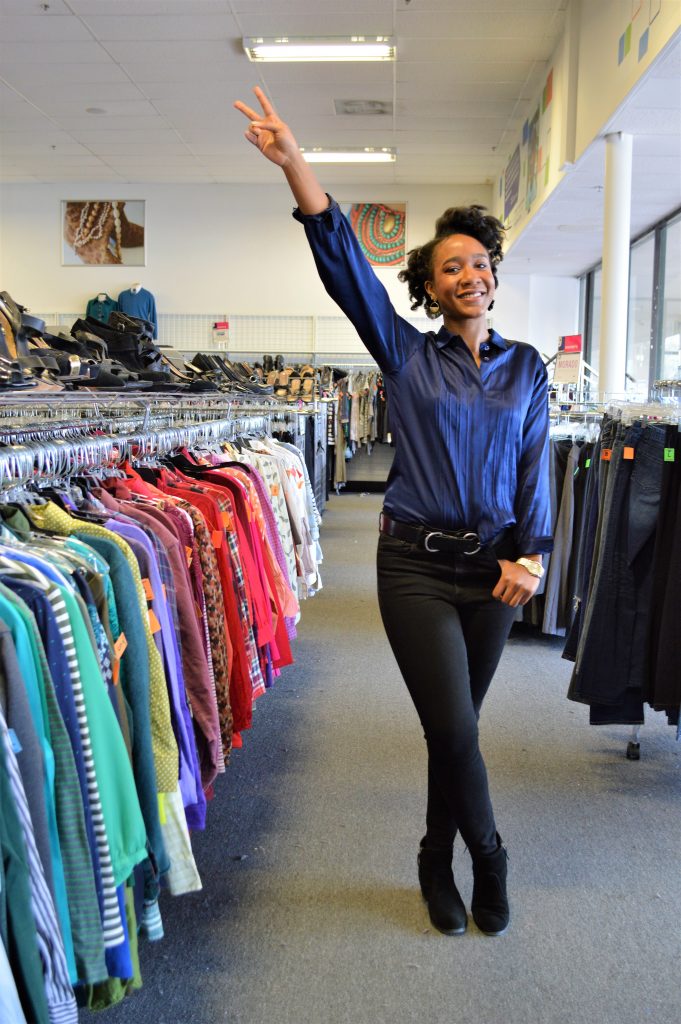 Artist and vegan food blogger, Mallory, attended as well! She scored a plethora of vintage and contemporary items including a LOFT sweater and vintage owl bank.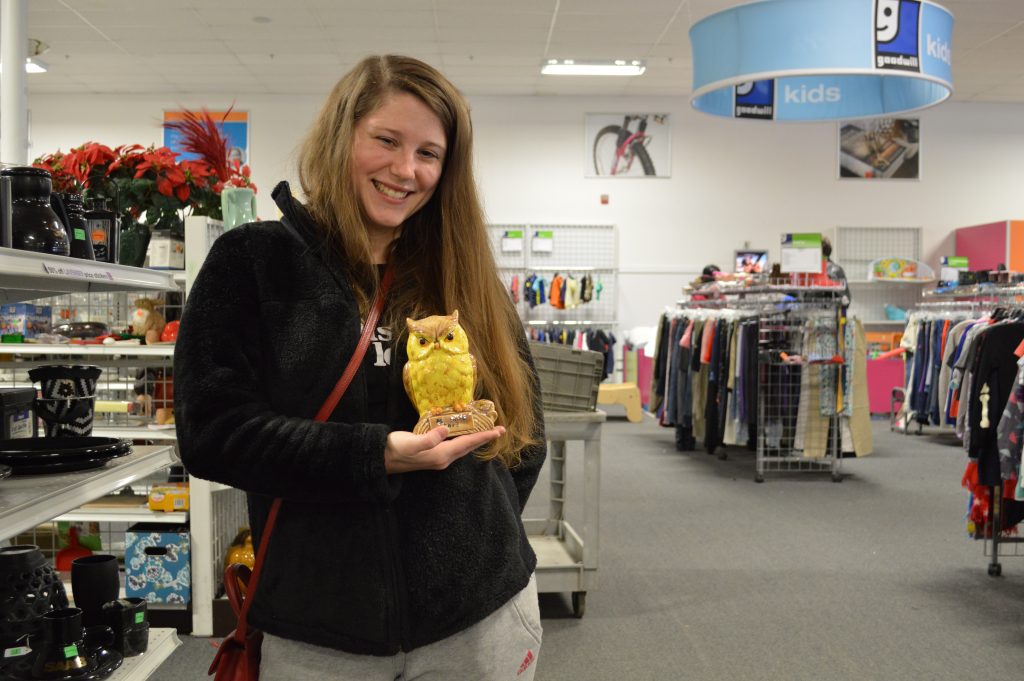 What's a Meetup without this little guy?! I swear, he's been to over 10 Meetups. In fact, we've gotten the opportunity to see him grow up at Goodwill! What a cutie.
PS – his little Doc Marten boots are Goodwill!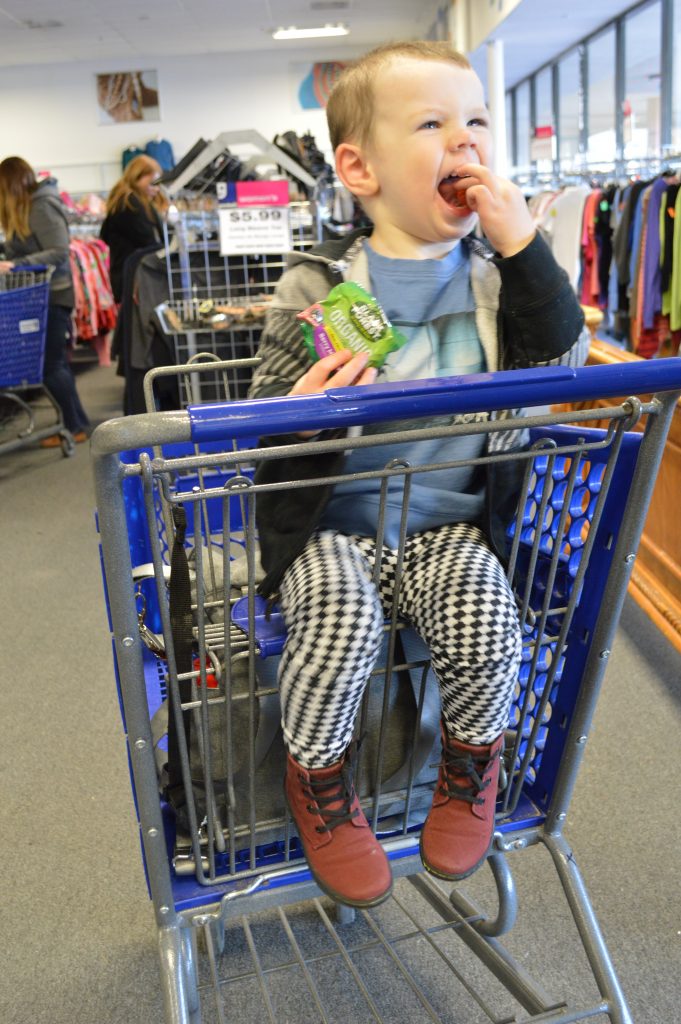 Spotted: Karen finding her good, as usual. This little recliner was…..$5! Mind. Blown.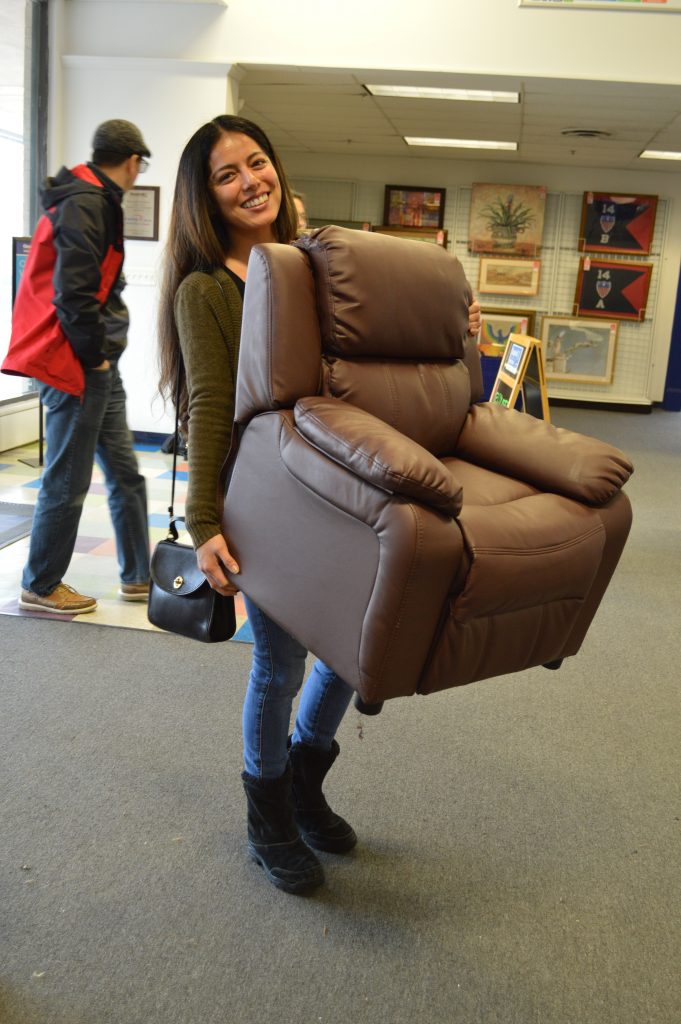 Thanks again to everyone for making it out on the cold January morning!
It really is such a pleasure to meet like-minded individuals who love style and know how to shop smart at Goodwill stores. There's nothing better than shopping for a great cause that provides job opportunities in my beloved community.
I hope to see everyone at the next event!
Come to our next Meetup of 2019, if you couldn't make it to this one! Sign up for our Meetup group! <3