Printed pants are all the rage for this upcoming spring, and I'm excited to feature a beautiful pair with you today as this week's #MyGoodwillFind.
This watercolor wide-legged slacks were picked up from the Glebe Goodwill location, and because they didn't fit me, I'm sharing them with you!
These luscious blue Anthropolgie silky pants are a size 4P covered with floral vintage shapes. At Anthro, these bottoms originally sell for $138! I would never buy a pants for over $50…..ever. So, this is quite a steal!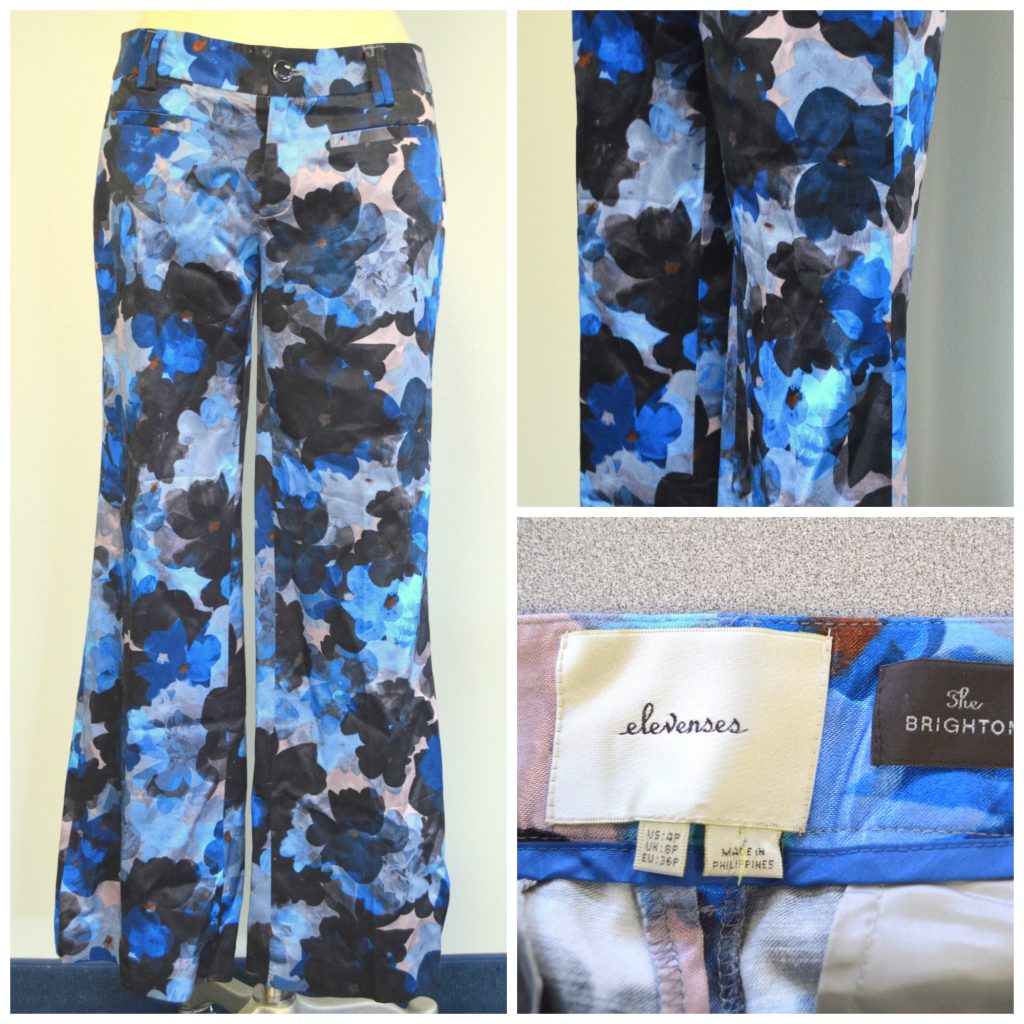 For a really funky work look, I'd rock these slacks with a sophisticated black blouse or one with another clashing print Sandor color. For prints and colors palettes, I'm envisioning polka dots, bright pinks and greens, and well as stripes and houndstooth. These types of predictable prints almost come off as solids in my opinion….because they work with anything.
Image by Polyvore.
If you do decide to go with a plain black top, you can still play with textures and cuts. Instead of a plain black long sleeve, why not rock a Peter Pan collared top? Or how about mixing in sheer fabrics?
The options are endless!
For accessories, I suggest going more subtle if you're going to let the blouse do some talking. Little gold studs would add a bit of charm, but dangly earrings work as well. And don't forget about bracelets and arm candy; a nice simple but chic watch will add another professional component to your office look.
A modest little gold necklace will pair nicely with a printed top, too. There is a little more creativity and freedom in styles if you do opt in to wearing a solid color, like black.
What type of flirty top would you rock with this My Goodwill Find?