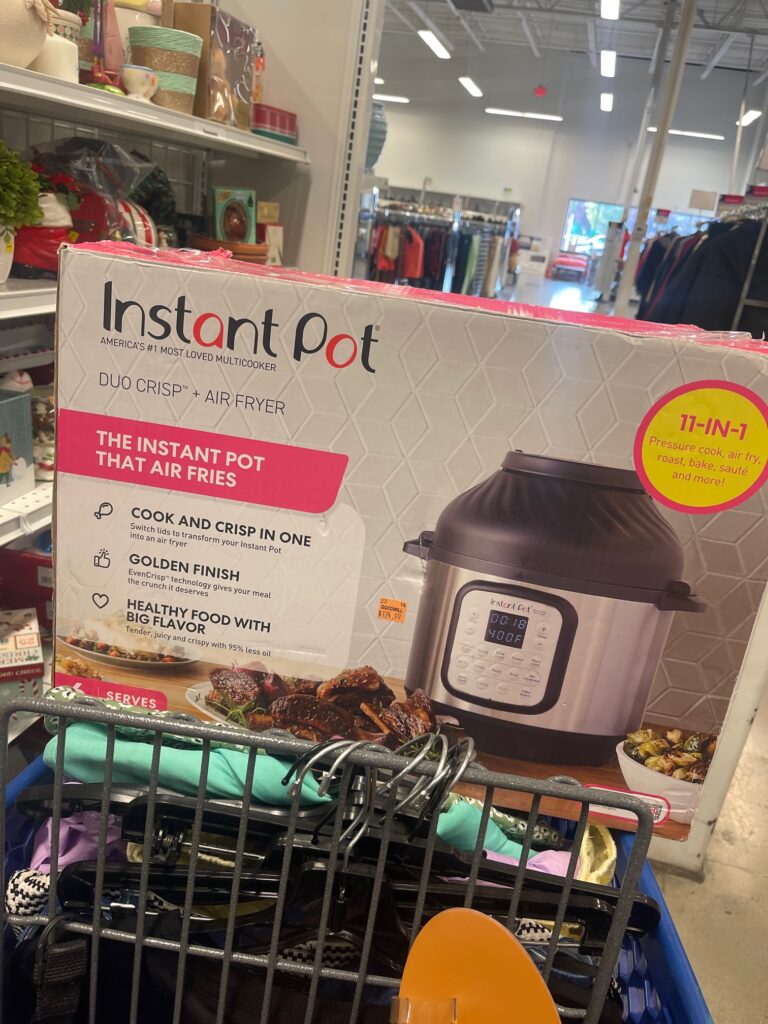 We all love Goodwill for the amazing finds hidden throughout the store. However, every now and again, I find something hidden in plain sight that catches my eye. The item is also usually something I do not need but can add value to my life. This time it happened to be a brand new Instant Pot. 
As a foodie, I am always excited to find new kitchen appliances, especially at Goodwill. Some people may be hesitant to buy appliances at Goodwill, however, you can find good items there. While browsing the Clinton store, I saw the Instant Pot in the box. It happened to be a duo cooker because it is also an air fryer. The box was taped, so I couldn't see it, but thankfully with Goodwill's return policy, I was able to purchase and bring it back for store credit if I was not satisfied. The best part is that it was the color of the week, so it was a steal for less than $35.00.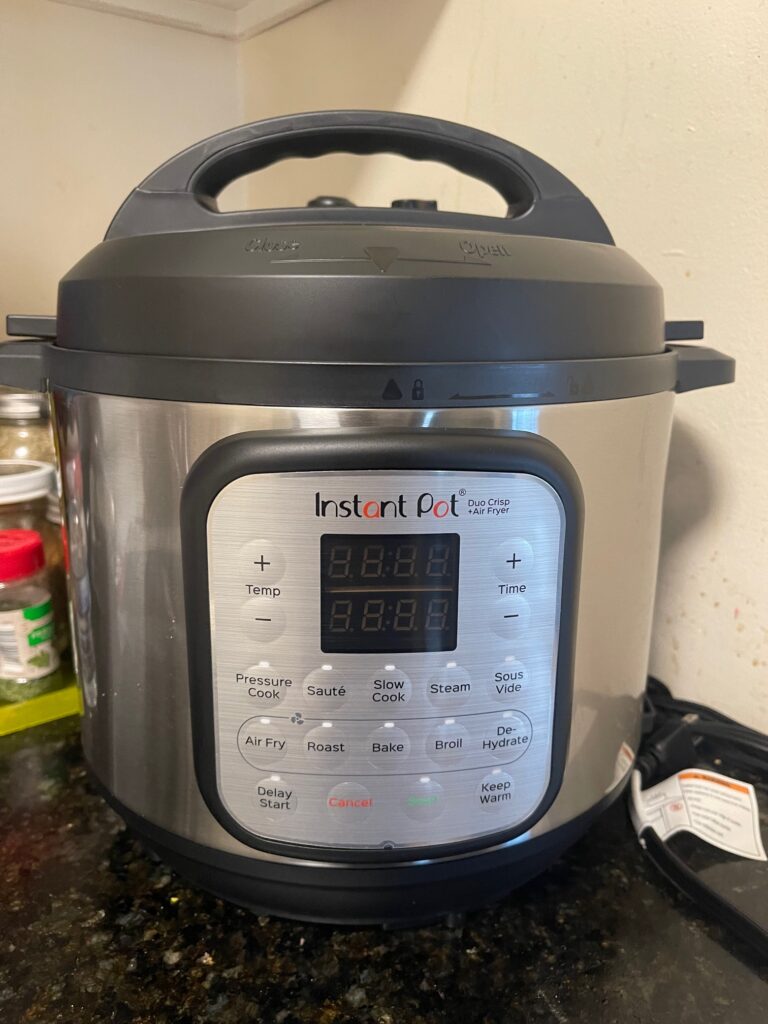 When I got home, I opened the box to see everything was intact and included, even the instructions and recipe book. I have yet to use the instant pot, but I heard that you could braise meats and cook certain vegetables in a fraction of using a standard oven. 


Goodwill scores again with such a great find at an even greater price! 
About our fabulous blogger: