I'm incredibly excited about today's #MyGoodwillFind because it is so on-trend with what's hit the runways of this past New York Fashion Week. If you caught my post yesterday, you know that shawl collars are going to take center stage in upcoming seasons. Well, lucky for you, I'm one step ahead.
Made by Ann Taylor, this ensemble is not-your-average business suit. It's got texture, chic embellishment and a feminine cut. A stray from the traditional pencil style skirt, this suit features an A-line style. A slight flare at the hemline gives this piece perfect movement and shape. Both the skirt and jacket are a women's size 10. The jacket features a great (and trendy!) shawl style collar. Made of Ann Taylor's "fine Italian fabric" this suit has nice texture from the tweed like weave. A suit like this would've retailed for upwards of $150.00 brand new. Lucky for you, it can be yours for a fraction of that from our online Goodwill eBay store!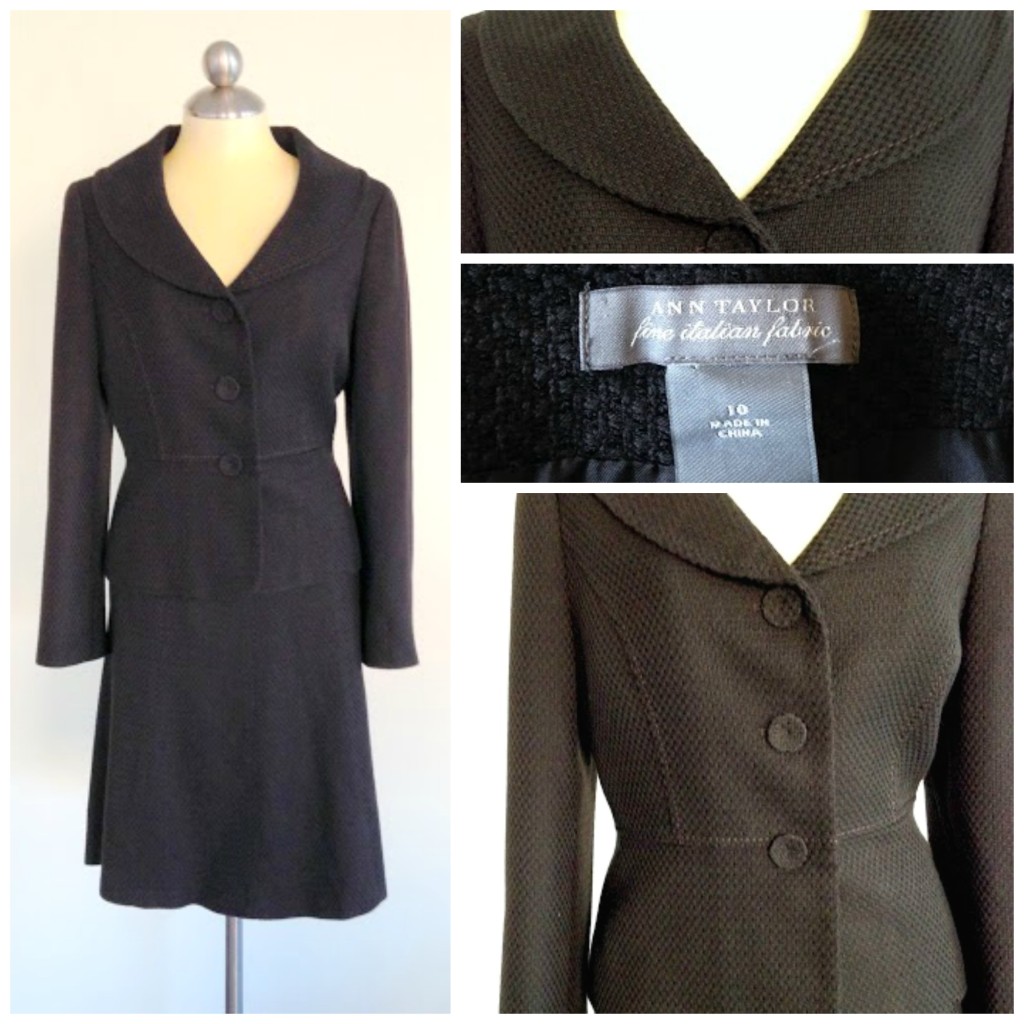 All this suit needs is a bold blouse, a string of pearls and a classic heel and it will be boardroom ready.
How would you style this Ann Taylor suit?