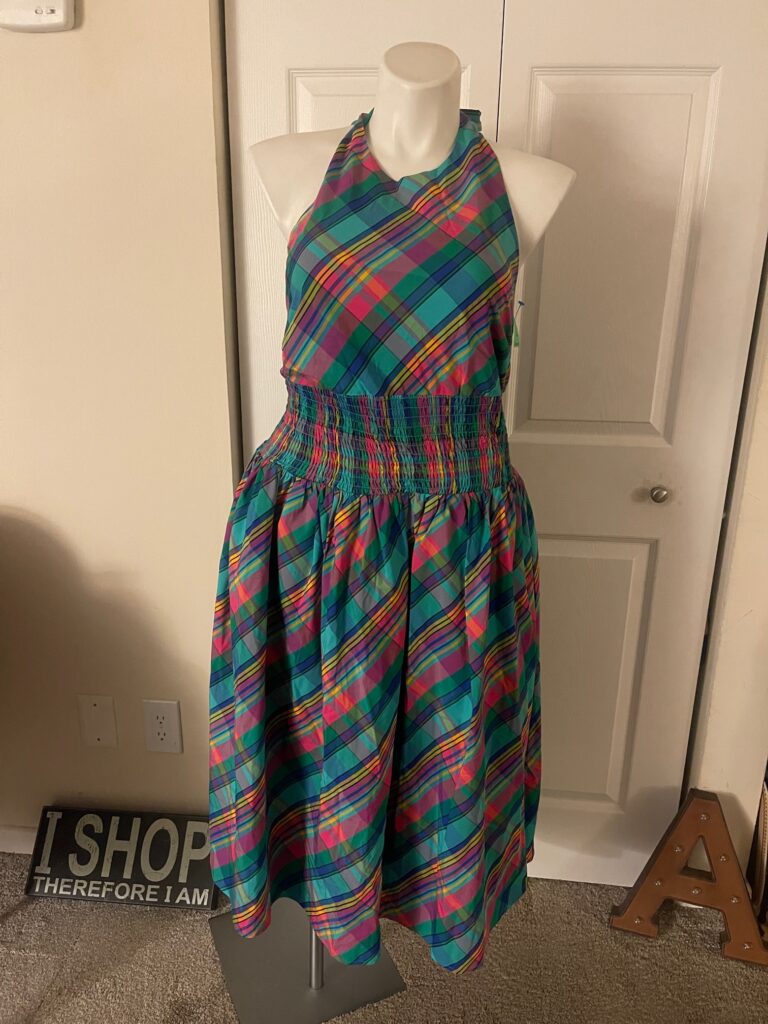 Have you ever stumbled upon an ultimate dream item without knowing you would ever find it?
That was me today in the Goodwill South Dakota Ave location while browsing the dress section. I never thought I would find a Christopher John Rogers new with tags hidden in plain sight. If you recall, Target released the collection in May 2021 and was all the rage. The dresses were bright colors and over the top designs fit any woman. The dress that I found is plaid with hues of blue, green, and pink with a halter top and a full skirt. I envision rocking it with sneakers and sandals during the Summer and transitioning to a light leather or denim jacket with combat boots for the Fall.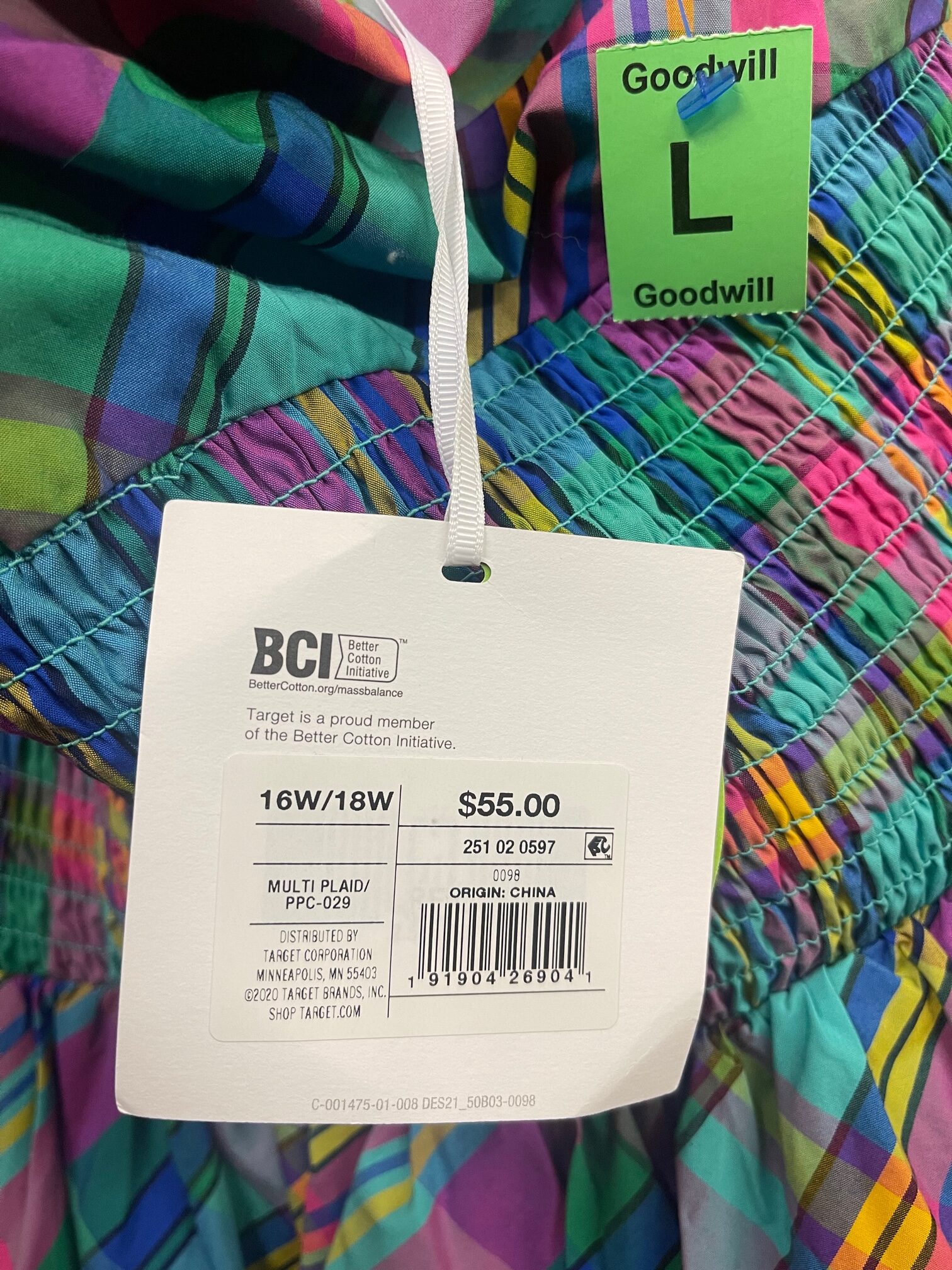 Since the dress still had the tags attached, the retail price was $55.00 for an amazing dress. However, I paid under $11.00 for such a beauty that can't be found in-store and would most likely cost twice the retail price if I found it in another store or online platform!
This is another reason why I love Goodwill. I am able to find treasures and support a great mission without breaking the bank. Even if I only wear the dress once, it is worth the $11.00 price tag. I, however, plan to rock it as much as possible.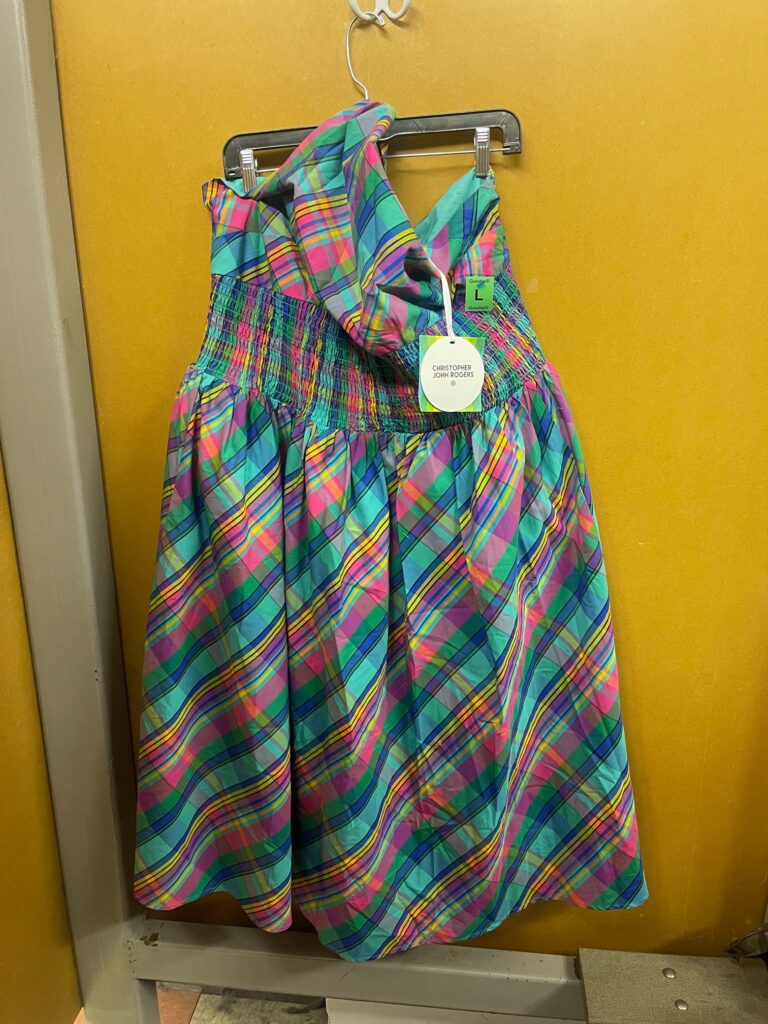 What item would you like to score this Summer? I challenge you to visit Goodwill. You may be surprised if you find it there! 
About our fabulous blogger: