I was walking to the cash register at Goodwill with my arms full of treasures when something colorful in the clothing section caught my eye. I loved the colors and the patterns on this long-flowing blouse so much. I shifted everything around to free up a hand to grab it.
(New Year's Resolution #1: Get a cart next time!)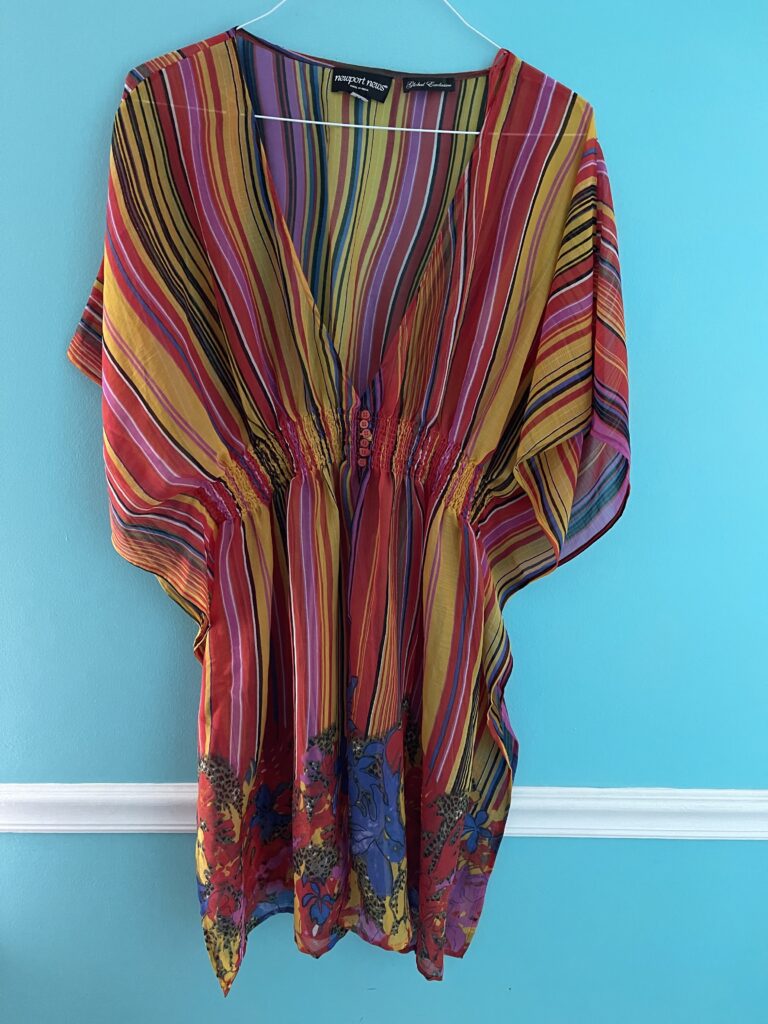 I'm not really sure what this article of clothing is called. It's long, but it's definitely not a dress. But it's not really a shirt, and not really a kimono, either. I think it might actually be a bathing suit cover-up. The fabric is lightweight and summery. The colors remind me of the sunset at the beach. I thought it would be fun to wear it like a bright and happy cardigan with jeans and boots to bring a summery vibe to winter.
I'm all about bringing summer into my home all year round. Why not try it with my clothing too?
When I got home, I still loved how it looked on the hanger. 
But I didn't like how it looked (or felt) on me.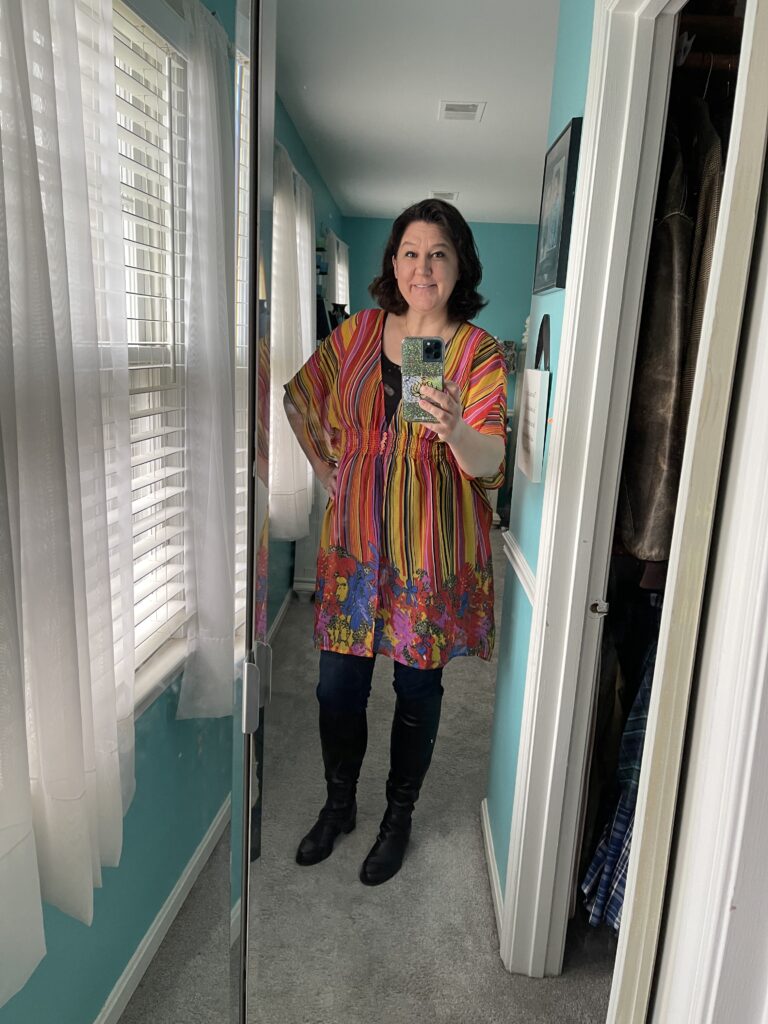 The problem was the elastic band. If it had cinched at my waist, it might have been ok. But it fastened higher up, creating an unflattering silhouette and cutting into my rib cage. Suddenly my fabulous Goodwill find didn't seem so fabulous anymore.
I thought I could solve this problem by simply unbuttoning the buttons and wearing it open. But the buttons were sewn on decoratively and didn't actually button into anything. I thought about returning it to the store. Goodwill allows clothing to be exchanged or returned for store credit within seven days of purchase with the original receipt.
Then I got a bolder idea.
What if I just cut it?
I talked myself out of it a few times. I don't know why this seemed so scary to me. I have no problem painting furniture or altering home decor items I find at Goodwill to fit my style. But clothing? I don't know how to sew, so maybe that was my issue. I wouldn't know how to fix it if I messed it up.
Really what's the worst that could happen? It doesn't look good on me now. If it turns out worse than that, I could always just upcycle the fabric for a seat cover or something. But what if it works? What if one little cut is all this needs to look (and feel!) great on me?
(New Year's Resolution #2: Quit thinking so much about doing stuff and just do it!)
Finally, I lined my scissors up carefully, took a deep breath, and snipped. I'm so glad I did!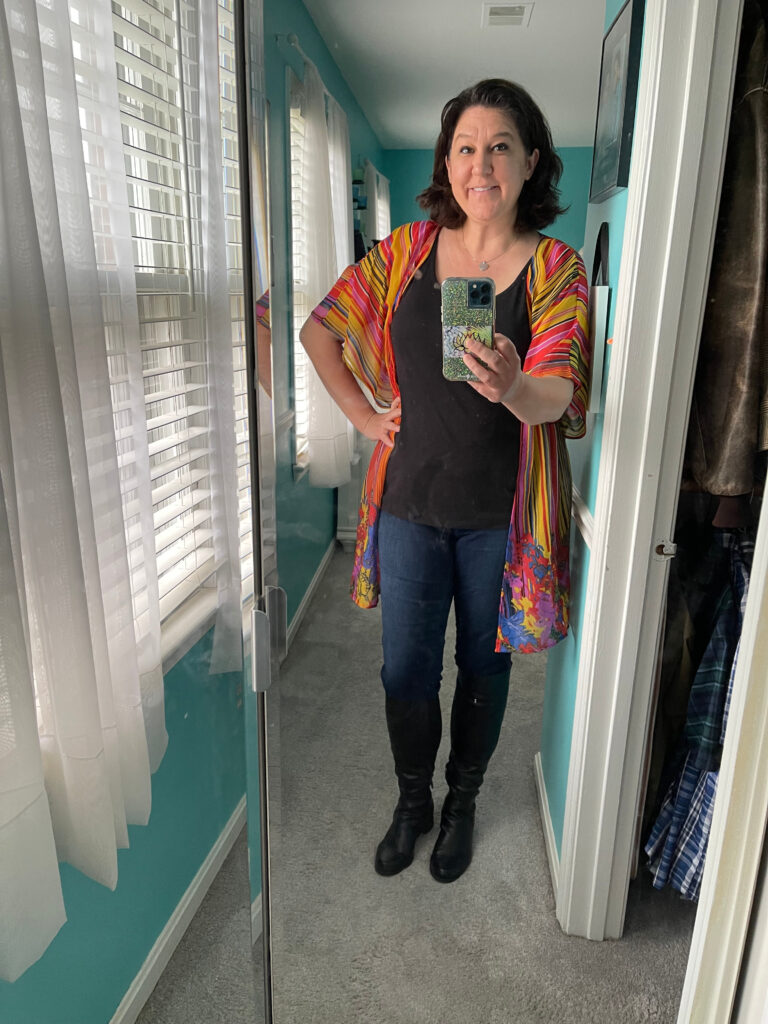 I love how the open blouse flows around me. More importantly, the elastic doesn't irritate me anymore. I did stitch the sides by hand with my limited sewing abilities to prevent the cut fabric from fraying. It isn't perfect, but you don't really notice.
Now I love wearing it!
(New Year's Resolution #3: Buy more clothing at Goodwill. It costs less than buying new, is a more sustainable way of living, and the money you spend goes directly to helping people in our community with education and career opportunities.)
Happy New Year!