I've been doing a lot of thinking lately about the items I currently have OR want add to my closet and how they impact the environment. Thoughts occupy my head-space on the metro, as I walk out of work….basically, every time I'm confronted with the world's fashion choices. This week, I wanted to highlight some quick thoughts around my epiphanies around: the chunky white shoe.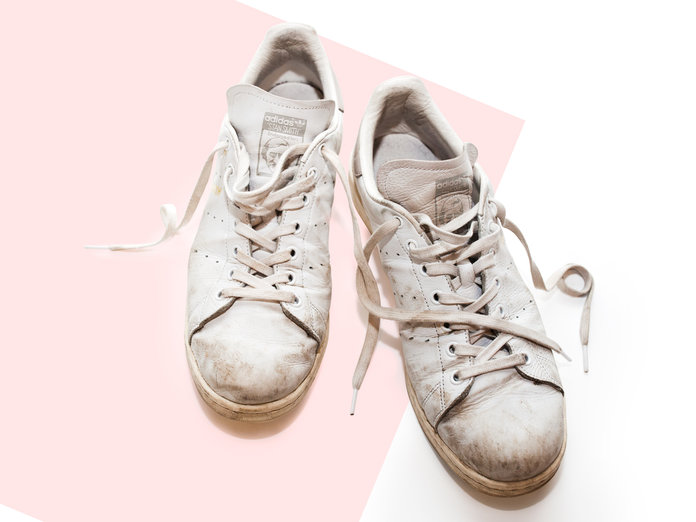 Before we jump into this post, let me start off by saying that I do think certain styles of the chunky white sneaker are cute. They make dressy outfits more chill and can be super comfy (like walking on clouds). White sneakers in general are also always classic. I used to own several pairs of white vans, and have a solid pair of blank converse high tops, and white Adidas in my wardrobe as we speak. But despite my liking to this footwear style, there a few huge reasons that I've brainstormed surrounding why specifically, chunky oversized white shoes, especially chunky are contributing to destroying the planet.
1.) Hard to clean = extensive unkeep…..and even waste. No one can argue with the fact that white shoes get dirty easily. In fact, even a few wears of chunky white shoes make them look no longer as fresh (I experienced this with my Vans) – and many feel the need to keep up appearances of a bright white. Thus, by cleaning the exterior of these more often than other shoes, more chemicals and water are being used, which affect the environment (even if in small quantities, this can add up). Additionally, instead of just cleaning chunky white shoes often, many opt to just buy a new pair and throw old ones away…..creating more fashion trash – a viscous wasteful cycle.
I have heard that a dirty white sneaker is "in," now but this screams fad to me. And you know what fads are usually considered? Short-lived and temporary.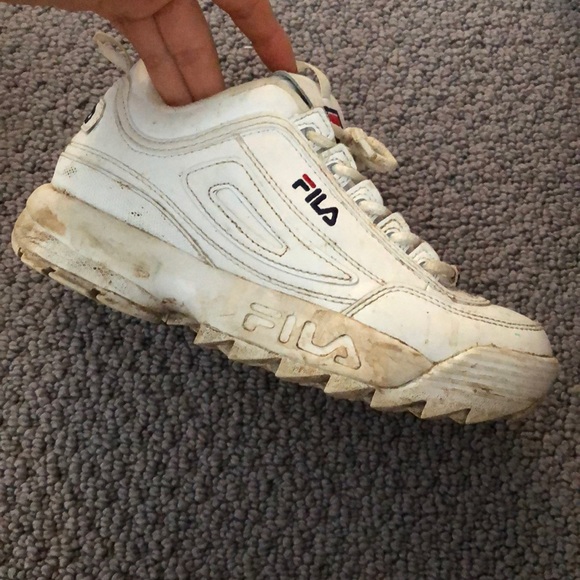 2.) Made of more plastics and blended synthetic materials…which can be hard to recycle. On top of these being hard to clean, they're also a bigger shoe (as opposed to a general smaller sneaker) made of mostly plastics, chemicals and blended materials, which can be harder to recycle. Especially dirty white fabric and chunky block browned plastic soles. Shoes are usually made from things like leather, but most importantly, vague "textiles."

Even if these shoes are made more sustainably moving forward, it does not change the fact that over sized white shoes require more material to make and are still difficult to maintain – again, leading to extensive upkeep and wasted time/resources.
So what can we do with those dirty white sneakers to extend their lifespan?
If you no longer wear your white shoes and think that they're trash because they're a bit dirty, think again. Think about ways how you yourself can extend the life of these still usable shoes? Should you dye them? Paint 'em? Bedazzle 'em up? You can use this off-white canvas to make a new colorful unique creation!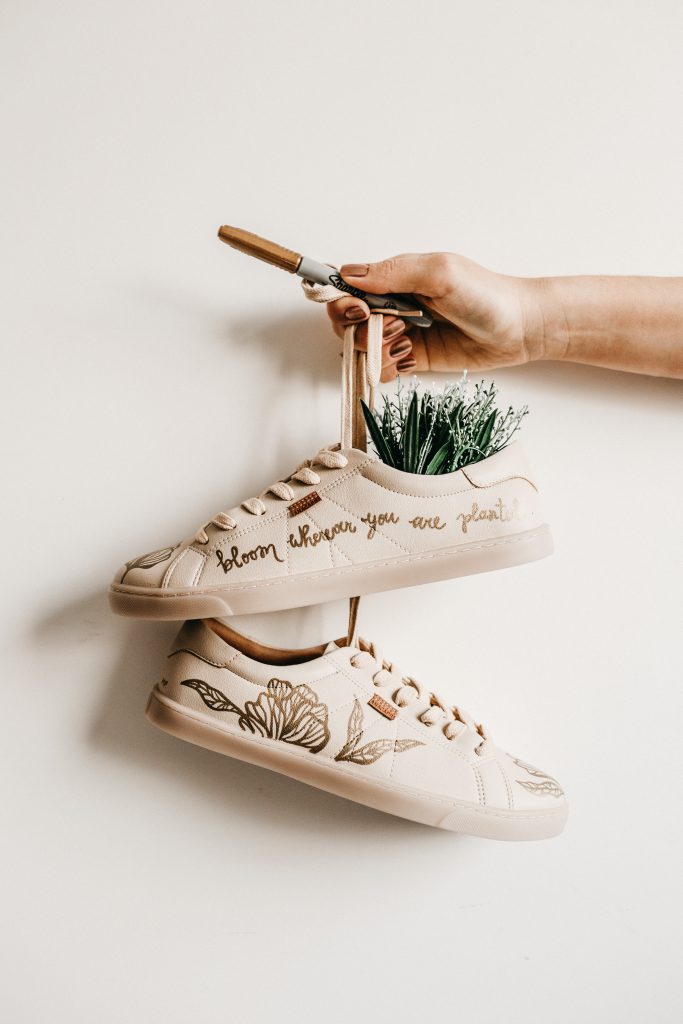 If you don't want to create, you can still make a difference. Even used white sneakers can make an impact on the community.
Donate these to stores like Goodwill, whose proceeds via textile salvage sales and retail operations fund free community job training programs in Security, Hospitality and Healthcare. A mere pair of shoes can help one launch their desired career path.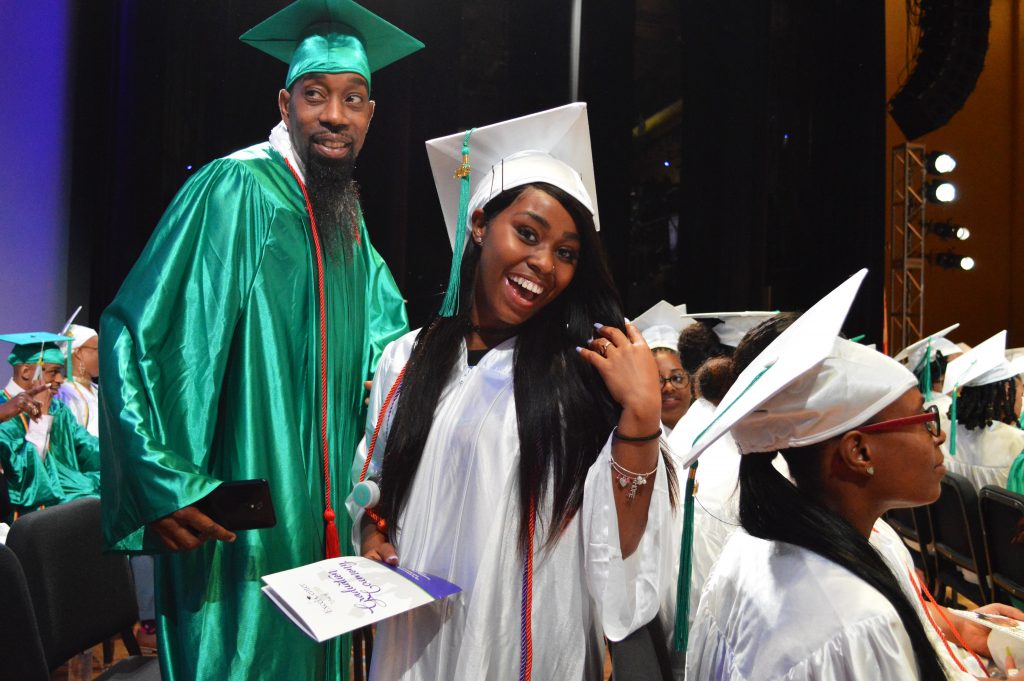 To wrap things up, I urge everyone to think twice when they buy footwear and to ask these important questions:
Is it necessary to buy these new or can they be thrifted?
Will these shoes last more than a few months and look fresh even after several pairs of use?
What unkeep is needed for these shoes? How laborious is it to maintain these?
How will these shoes impact the environment?
And how can these shoes impact my community?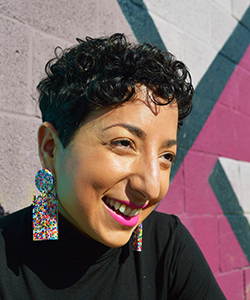 Carolyn Becker
A self-proclaimed thrifty spunky petite fashionista who works in the marketing field by day, and is an artist and musician by night. You can find her bragging about her designer Goodwill thrift finds on her Instagram: @petite_punk.