I (Carolyn of Petite Punk) am still buzzing with excitement about how we're FINALLY BACK with our popular monthly Goodwill Shopping Meetups.
After nearly three years of going on hiatus due to the plethora of challenges presented by the pandemic, we've finally resumed our goodie-filled Meetup series. What a relief! I sure have missed you all.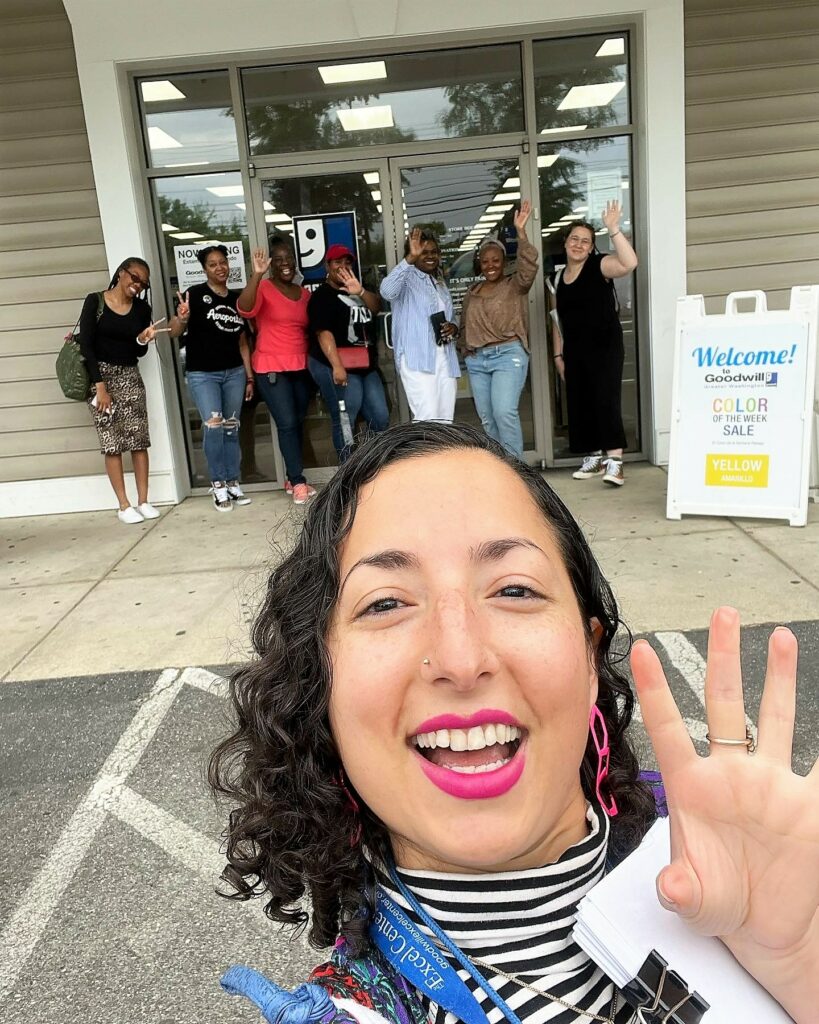 To celebrate all things Mother Earth for Mother's Day, we visited the newly renovated Goodwill of Greater Washington location in Waldorf, MD.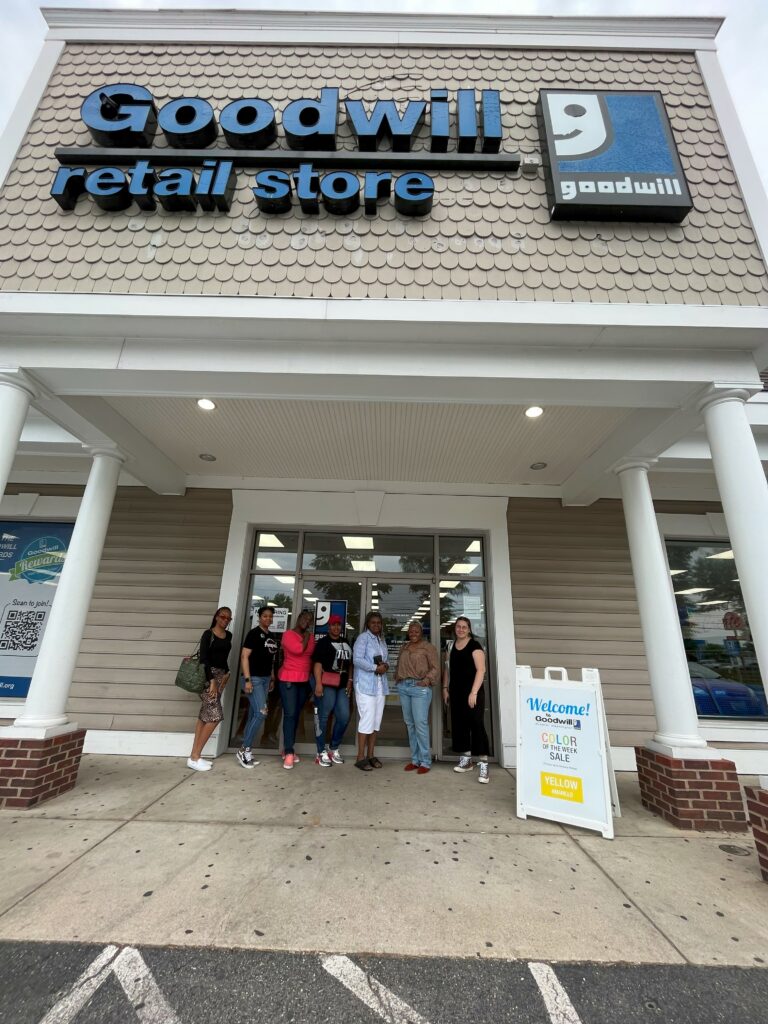 The event energetically began at 9 AM and spanned an entire, exclusive hour of thrifting it up.
Goodwill graciously opened the store an hour early – just for us! Handheld breakfast treats were provided, a 25% coupon was distributed to all attendees, and racks were fully stocked. These get-togethers truly make you feel like you're a part of the Thrift Cool Kids Club (let's make that a thing?!).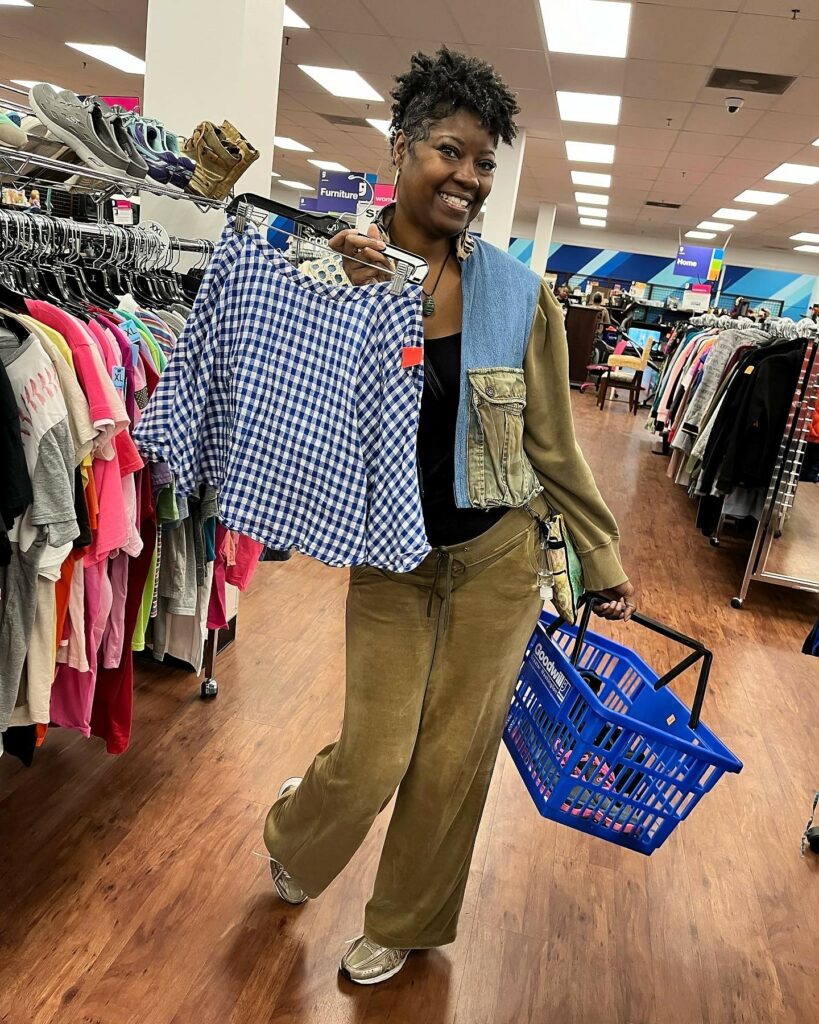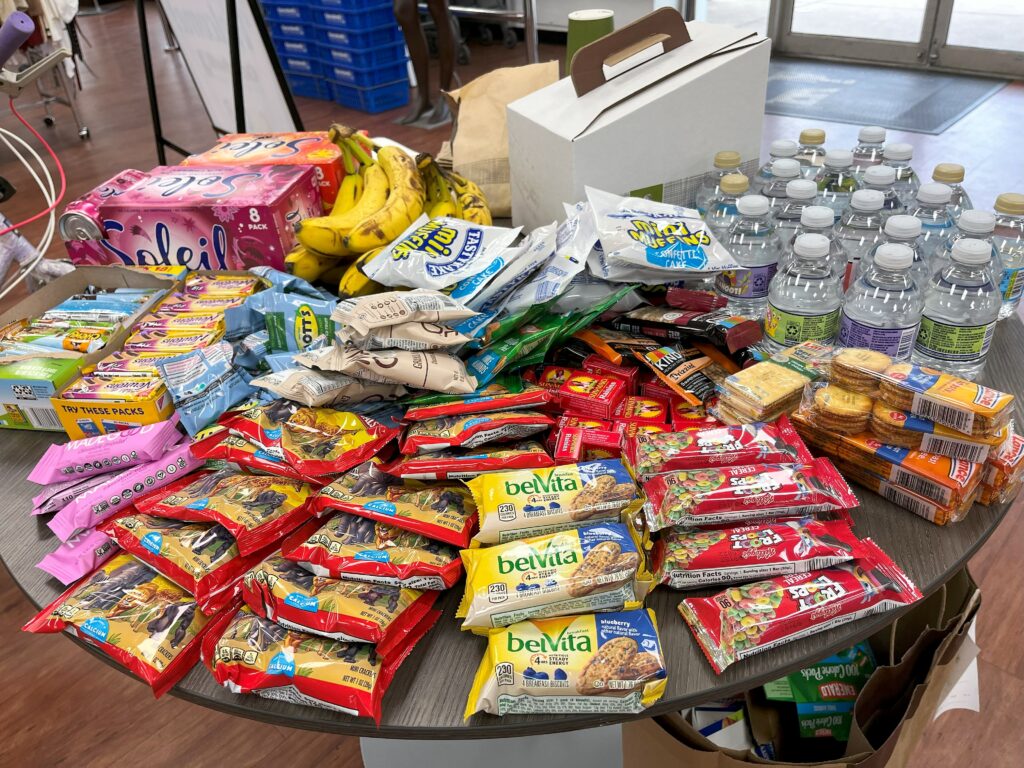 It was such a delight to see new and familiar faces – even Meetup attendees who I met through Goodwill Pre-COVID!
Meetup Snapshot
Below are snapshots that capture the essence of the fabulous morning's festivities – which were filled with Goodwill gems and good company. As you scroll through the images, you'll see every single attendee was on a mission to score great Goodwill finds while supporting a great community-focused mission that transforms lives in the DMV through job training and education.
Within minutes of the Meetup beginning, shopping carts were filled to the brim. Some local influencers and fashionistas I knew quickly revealed themselves! Bloggers Amber Mixson and K. Simone came out to support the festivities. I love their looks!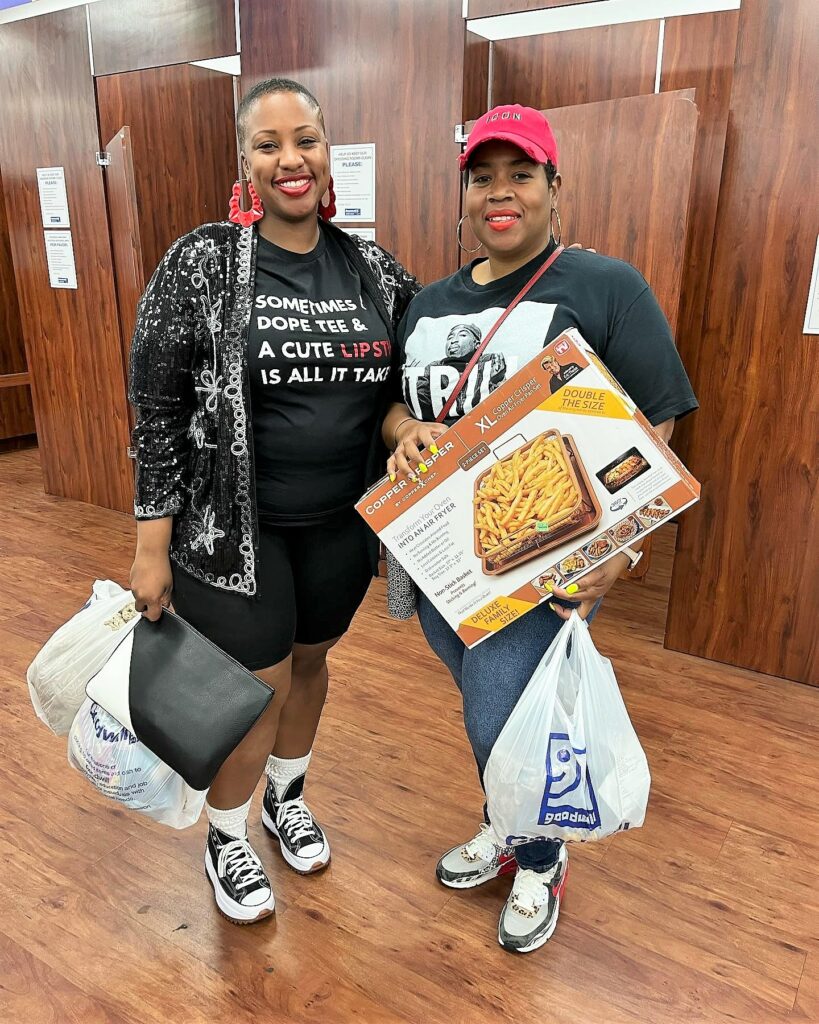 And here are some other event highlights. Below you will find:
Fun furniture
Happy faces of new friends
Full baskets of goodies galore
Selfies!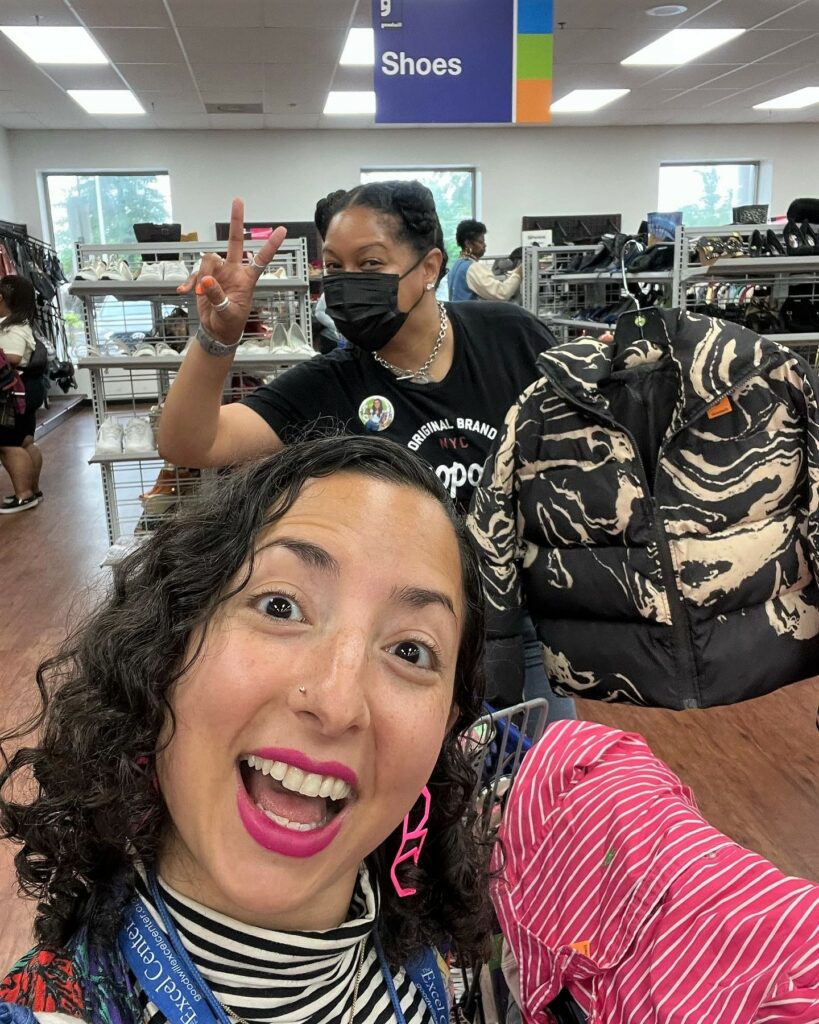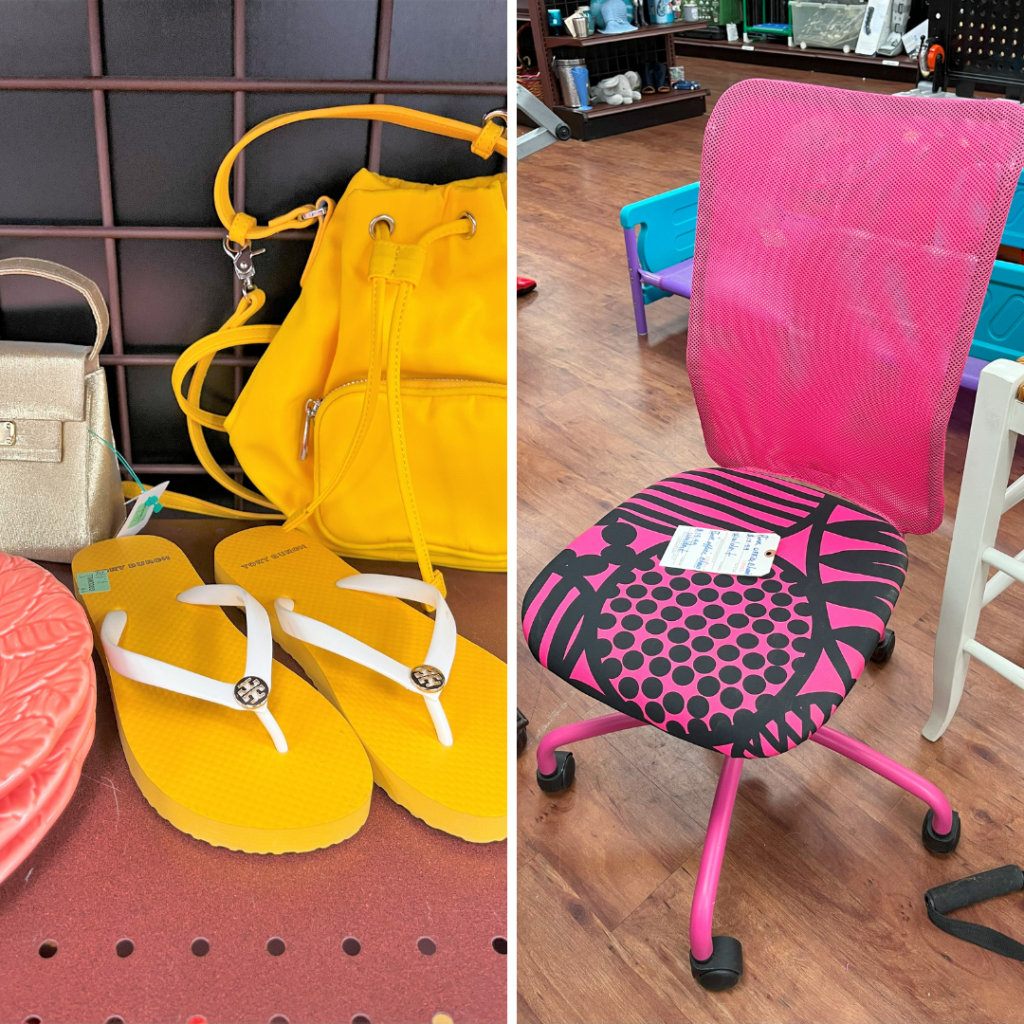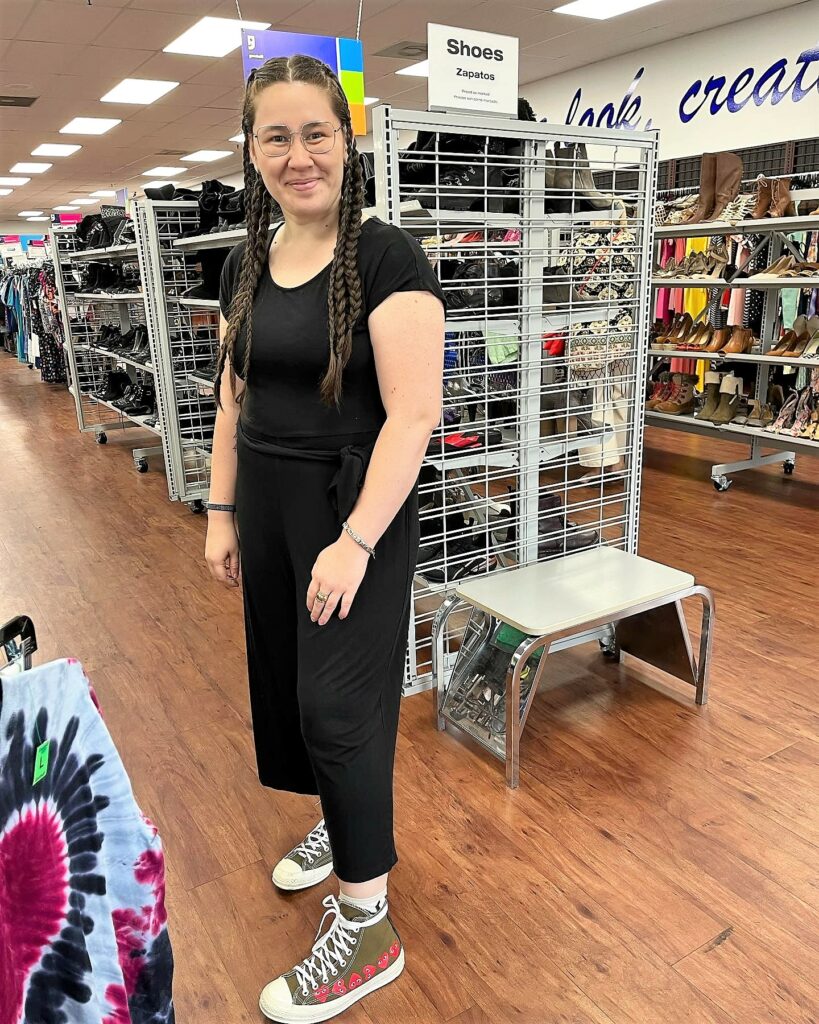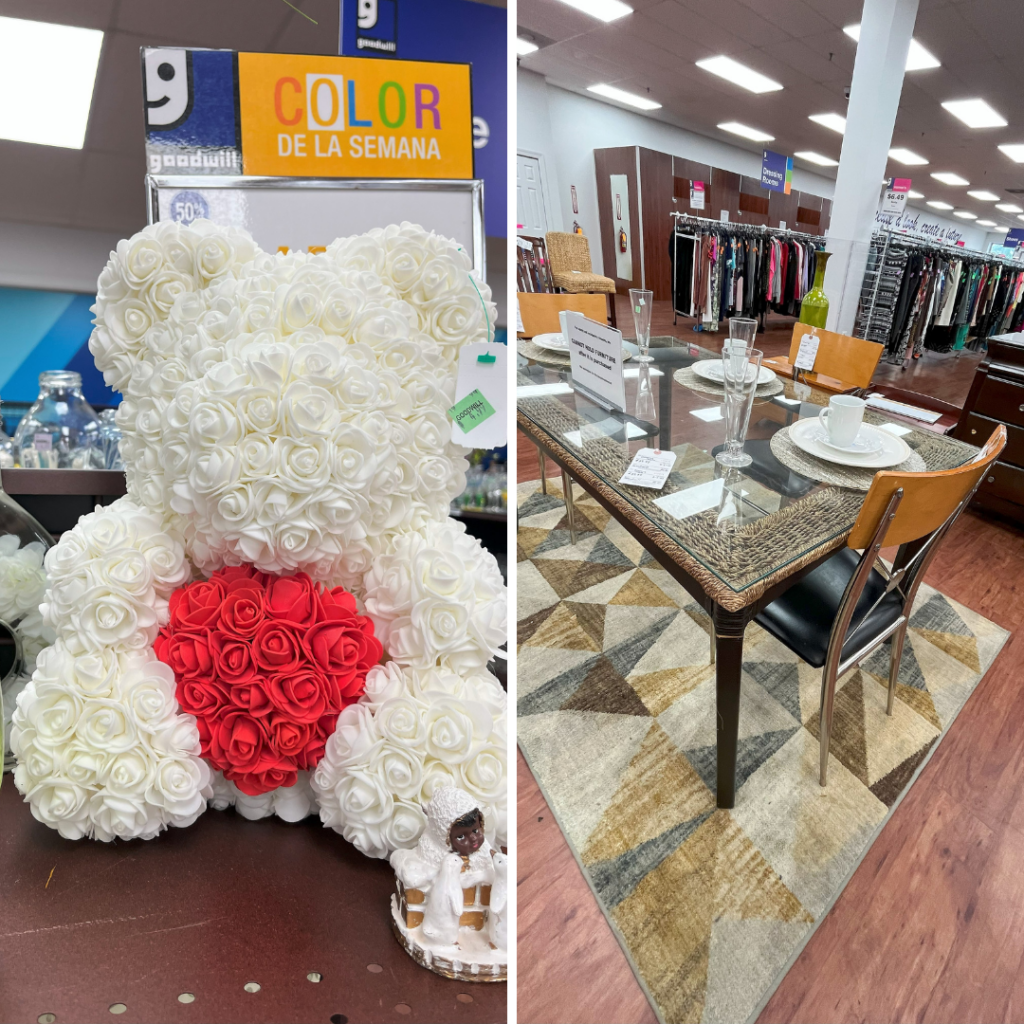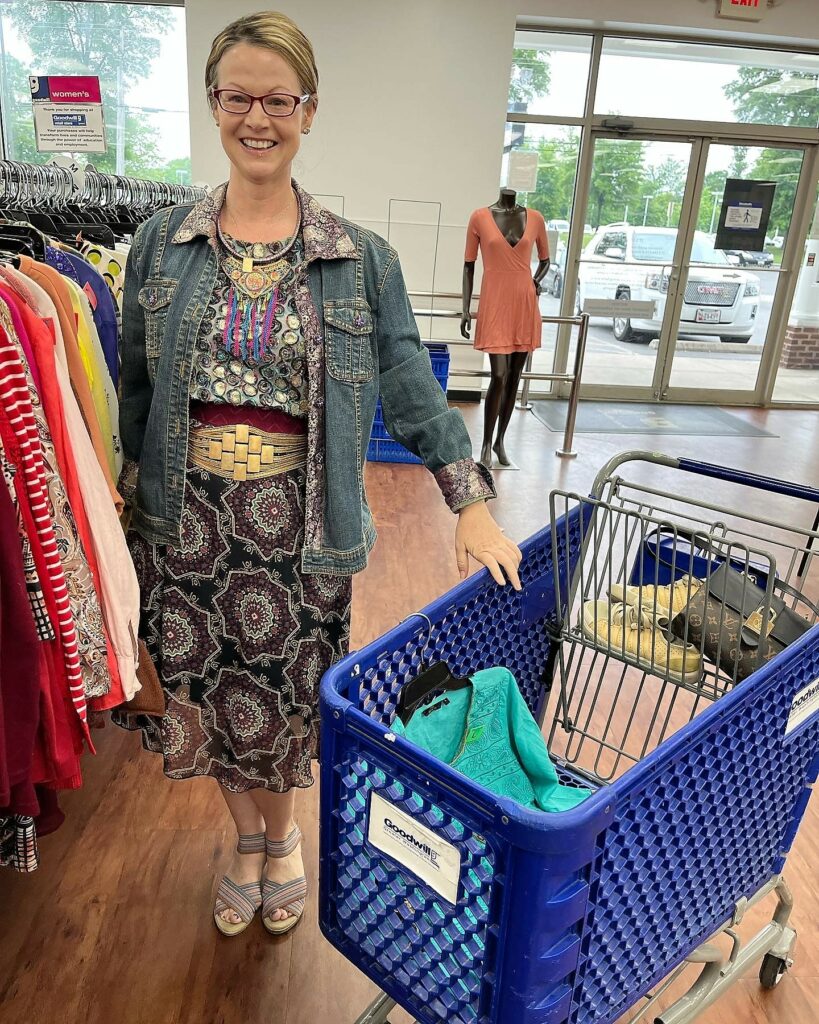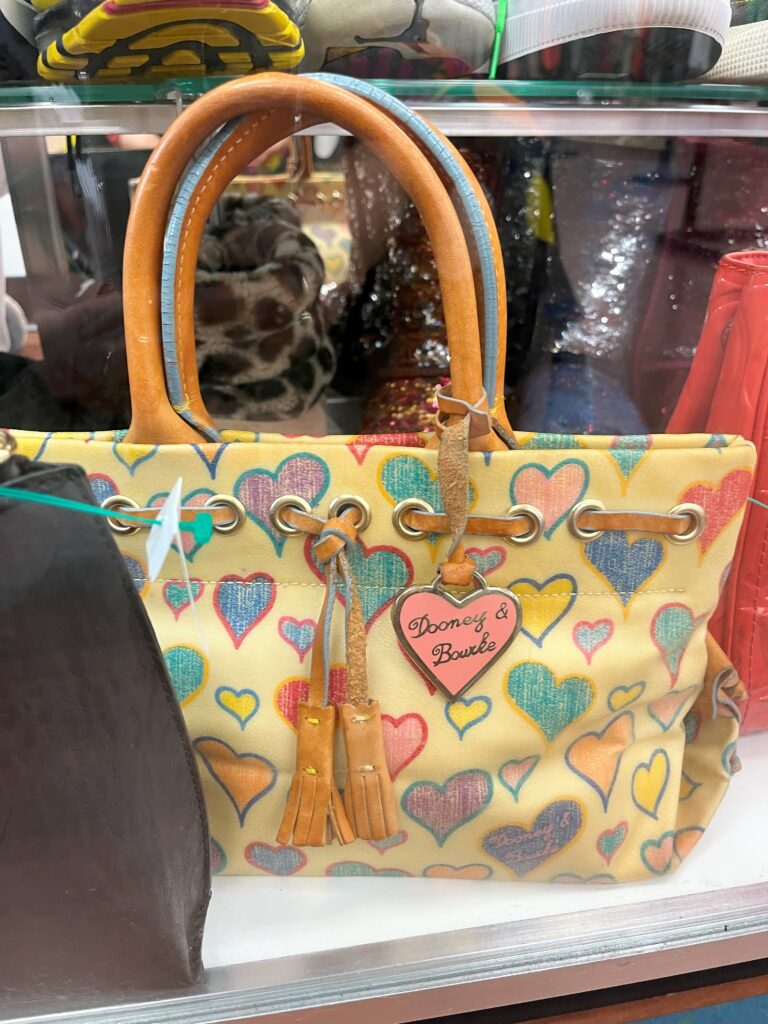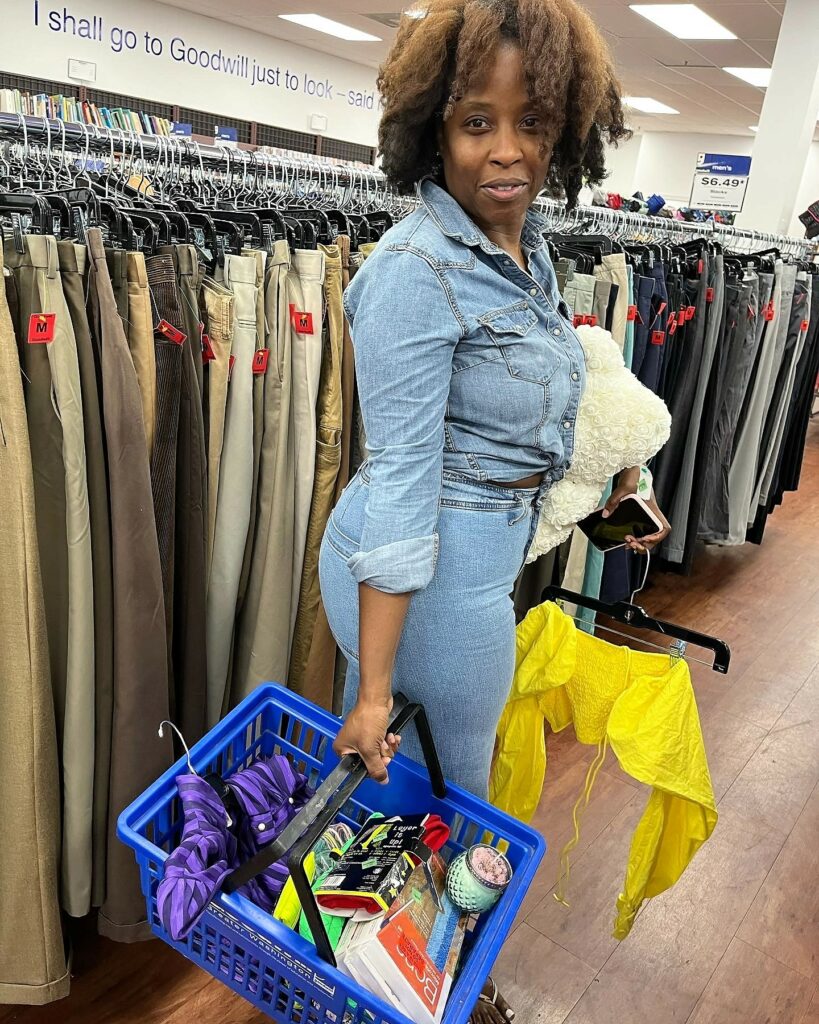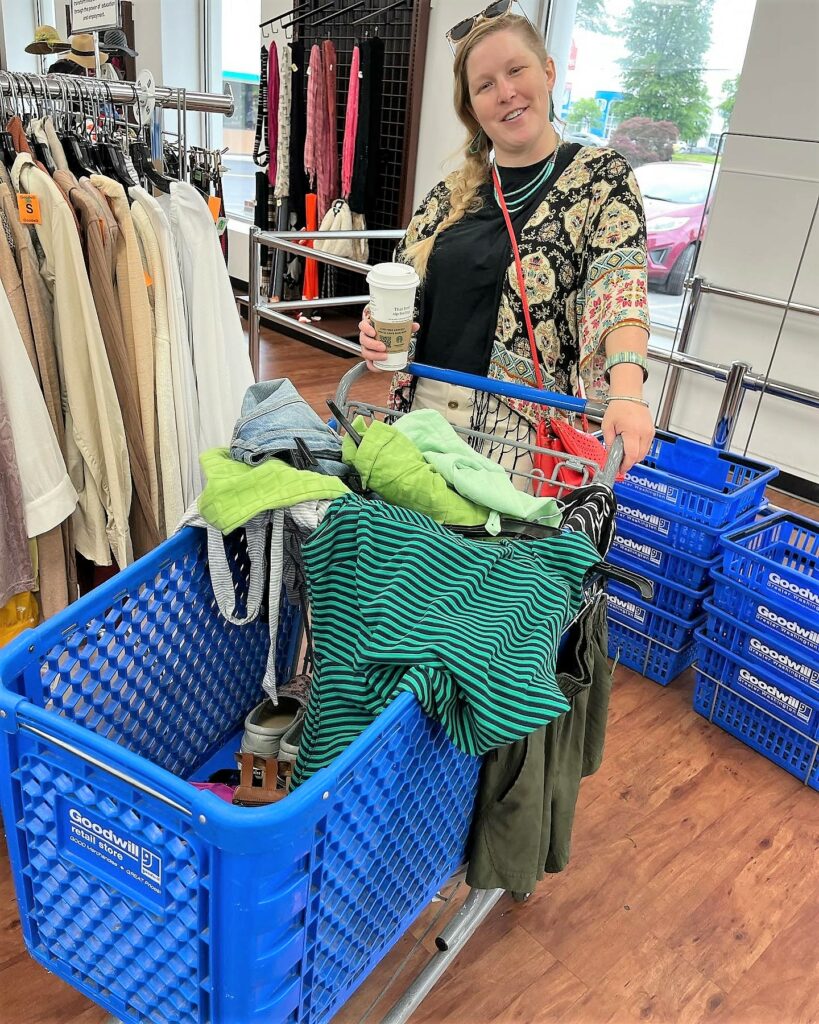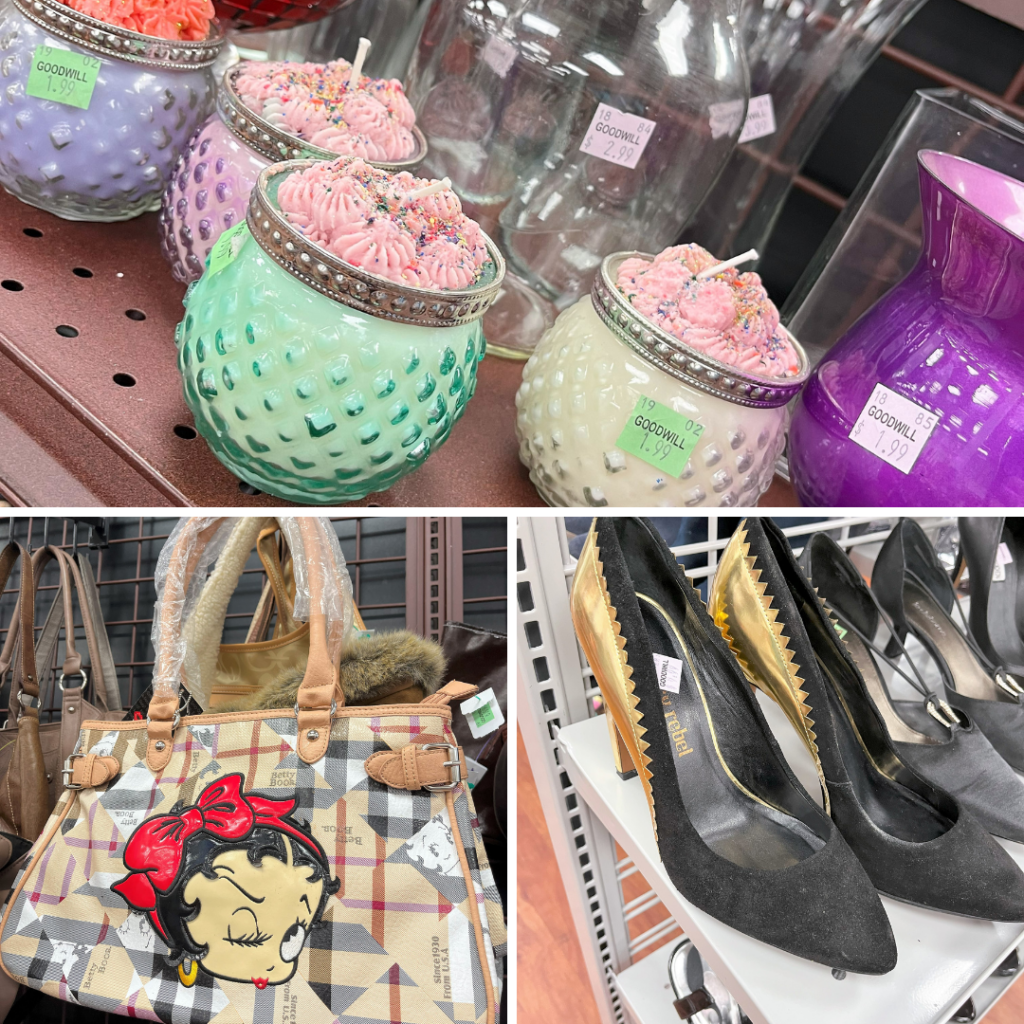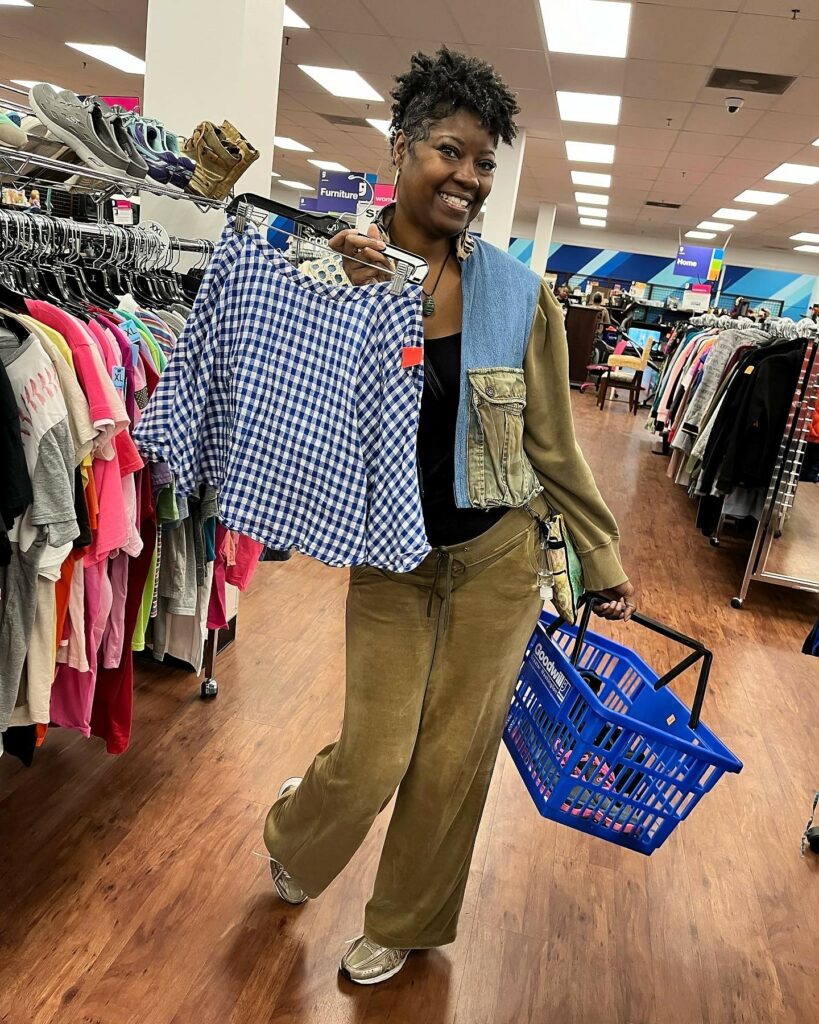 Thanks again to everyone for making it out to this early-bird event!
It really is such a pleasure to meet like-minded individuals who love style and know how to shop smart at Goodwill stores. There's nothing better than shopping for a great cause that provides job opportunities in my beloved community.
I hope to see everyone at the next Meetup!
If you couldn't make it to this one, we're hosting another one on 6/3 in Fairfax! RSVP and sign up for our Meetup group! <3
Previous Meetup Recaps: