This March as a part of the Goodwill Rewards program housewares and home goods will be discounted for those who are members of the program. You know what that means? Time to stock up as you do spring cleaning!
I, myself, am always on the hunt for nice home goods – they always add extra personality to my place all while saving money.
For this coming season, I'll be on the look-out for three trends to spice up my space and you should, too!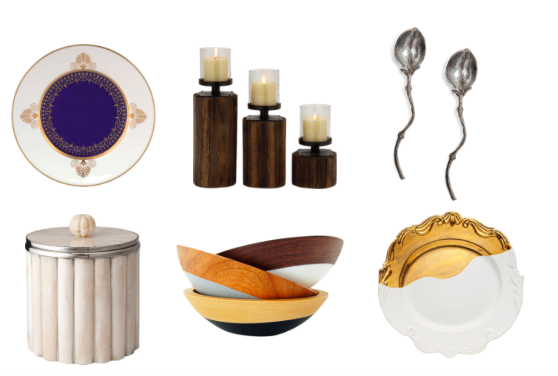 Image by Polyvore.
1.) Bold Shapes
Bold shapes are conversation starters and never fail to add a unique look to a living space.
Mixing shapes together like big circles along with rectangles will add variation to a space that might otherwise be too consistent and plain.
Shapes not only have to take form of an object, but paint and designs on items can be considered shapes as well!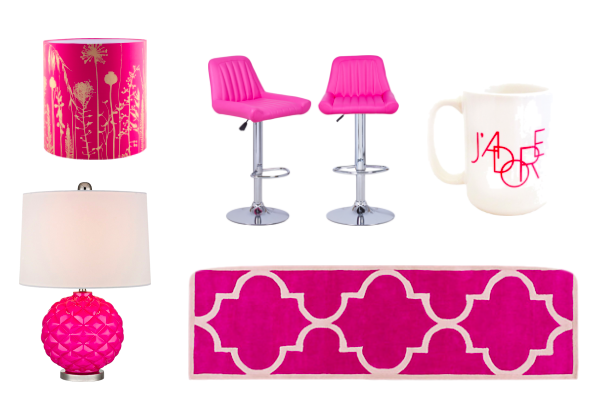 Image by Polyvore.
2.) Hot Pink Anything
Okay so I know hot pink is a super bold color, but I AM IN LOVE WITH IT. The color is fun, funky, bright, and playful. It also reminds me of the 50's for some reason.
I do understand that with too much pink, you risk making a space look too childish, but there is a way to add this color with class.
For one, the whole space doesn't have to be hot pink. You can add accents like lamp shades, waste bins, or chairs. And if these are still too bold, hot pink designs on mugs and dishes work well, too.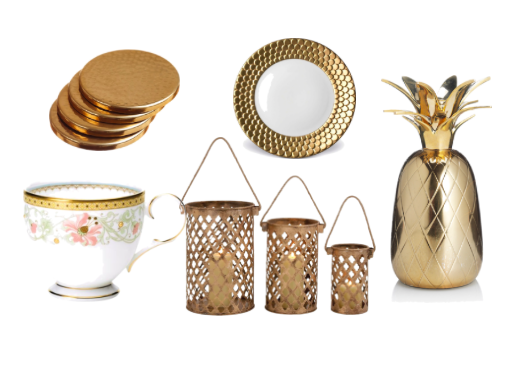 Image by Polyvore.
3.) Gold Tones
Gold is pretty much timeless, and I'm always ready to embrace this luxurious metal.
I wear a lot of gold jewelry so this taste is somehow making its way into my home as well. To me, the right tone of gold can add a sense of luxury and glamour to a home without being too gaudy.
As long as everything is not gold, I'm good to go. A nice gold accent here and there is what I'm thinking for my space.
Perhaps some coasters? Or even a small mirror or set of plates with gold paint. I just want little notes in my home to sparkle, shine and catch one's eye!
Will you be adding these spring trends to your home, fashionistas?