Spring's coming and it's time to whip out those fun lighter weight dresses!
One of the biggest things I love about the spring is the emergence of these bad boys – which is why I have to share this one with you fashionistas!
This #MyGoodwilFind is a gorgeous Rachel Pally spring dress in a size XS. It's form fitting in brown and black  and tree branches as the pattern. I think this will look so amazing during a date night. It will hug all the right curves and give you an hour glass look.
To give you the DL on this brand, Rachel Pally is a newer contemporary premium designer who specializes in fun dresses for women of all shapes and sizes. Her brand is sold at retailers such as Bloomingdale's and Saks for at least $150+ so you're definitely getting a steal!
I have a few of Rachel Pally dresses in my closet – they're incredibly comfortable, simple and chic.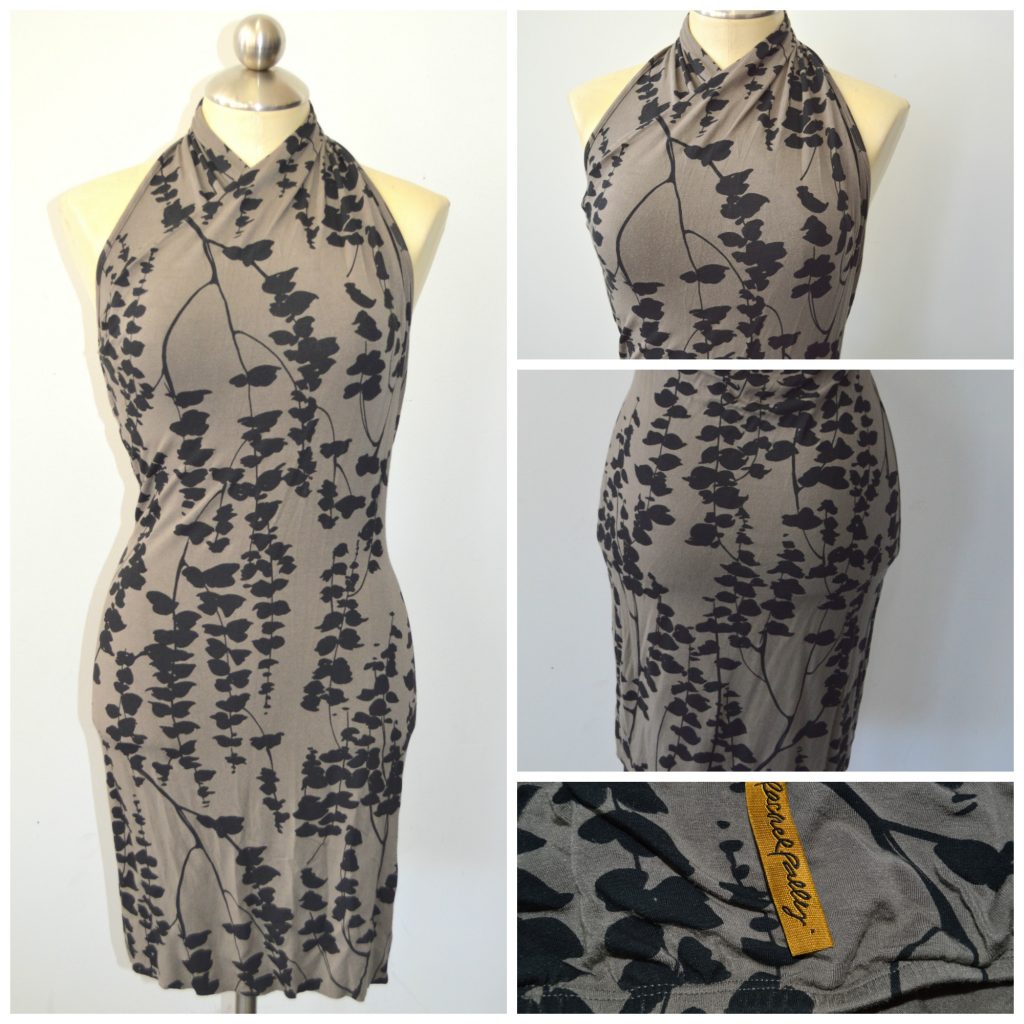 I'd rock this form fitting number with a limited color palette consisting of blacks and nudes; this combination, although muted, will look very classy without being way too flashy.
If you're heading out on a cooler night, there's nothing wrong with wearing a little blazer like a motorcycle jacket to add actual warmth and edge.
Although they might be harder to come by, a nude jacket would look sophisticated and unique. Then I would whip out those black sandal heels! Your legs will look so fab with this dress!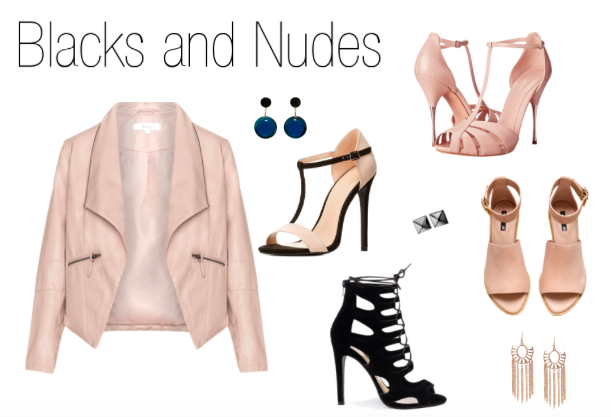 Image by Polyvore.
And if you decide to opt for a black jacket, why not mix it up with nude heels or mod sandals? These will look just as sophisticated and sleek as well.
In terms of jewelry, a pair of dangly gold or darker colored earrings will look nice against the halter on the neck of the dress. But if you don't usually wear dangly earrings, edgy little studs will work just fine. Then, with modest earrings, you can have an arm candy party!
How would you rock today's Rachel Pally perfectly spring dress, fashionistas? Is it date night appropriate?