I've decided, recently, that I'd like to redecorate my home. With the new year approaching, I thought it would be a great opportunity to spruce up my home with contemporary decor, and donate items that no longer meet the needs of my space.
I didn't have a solid idea of what I wanted, but I knew, at a minimum, that I'd like a new seating area. That's when I was reminded of the excellent furniture selection that is always available at the Bowie, MD Goodwill.
If you've never visited this location before or have often overlooked their furniture section, please allow me to encourage you to do so soon. Just take a look at what I've found.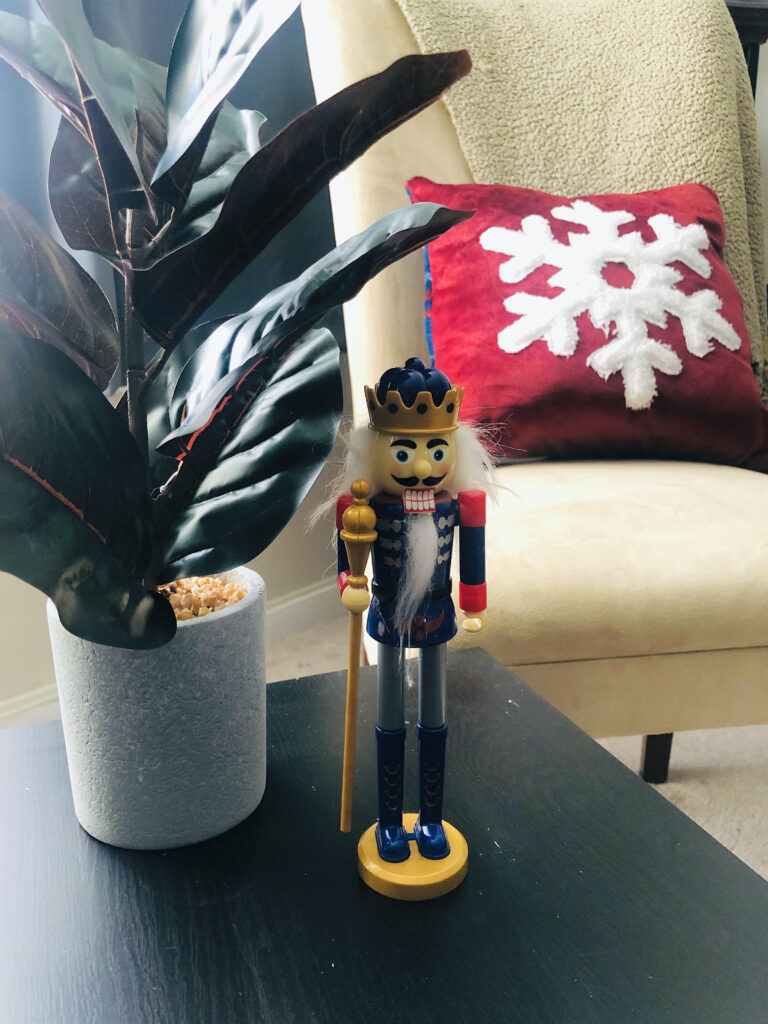 The first thing that caught my eye was this white vintage S-roll top desk. This piece is definitely something you do not come across every day. Although it wasn't quite what I was looking for, I'm excited for the lucky person that will purchase it. It would make a great piece as-is or even better if upcycled.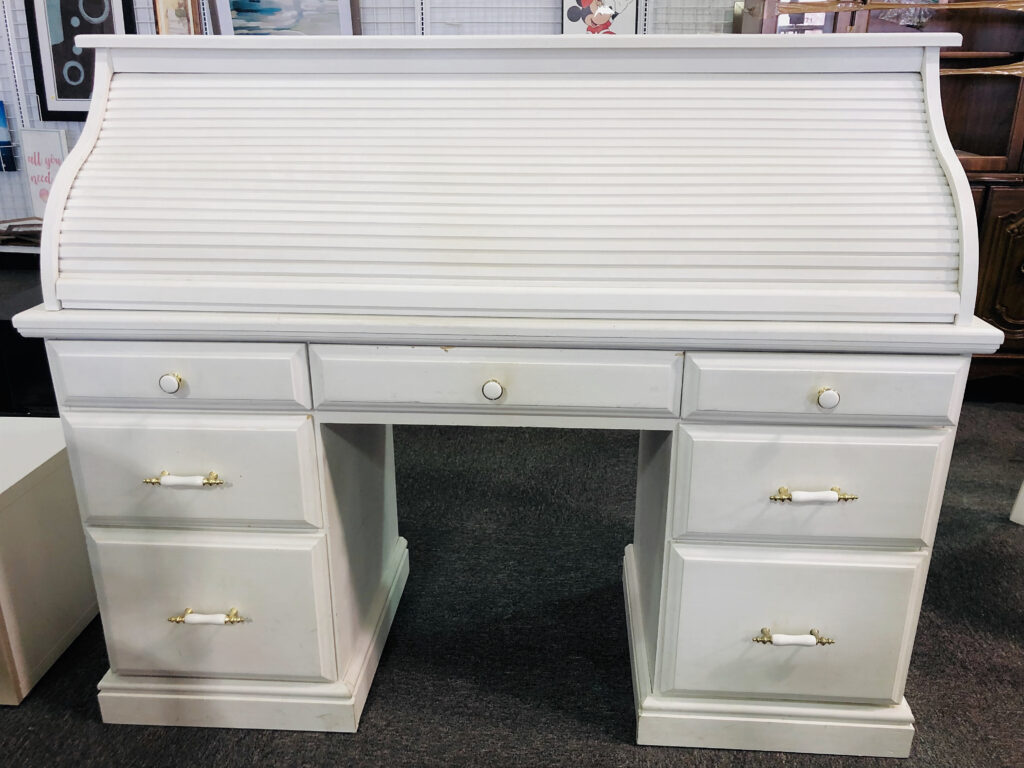 Another item I was tempted to purchase was this abstract painting. Although it's not considered furniture, I think it would be a great complement to a neutral or cool-toned room. I'm leaning more towards warmer tones for my space, so I left this piece for another shopper to snag.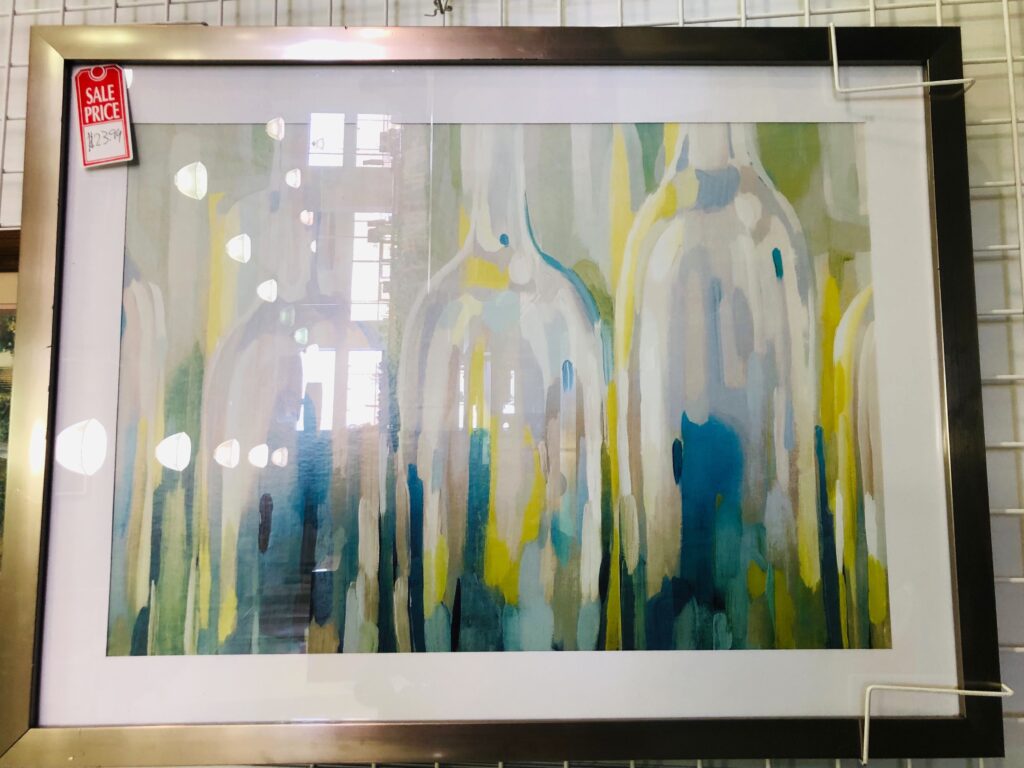 Next, I came across this pixel pattern chair. I loved this piece because of its pattern and because it was very comfortable. Not to mention it was only $24.99! This piece would make a great addition to a foyer, a reading space, a spacious walk-in closet, or even a sunroom. Add a decorative throw pillow, plants, and a vintage lamp, and you've got yourself a chic set up for a fraction of the cost.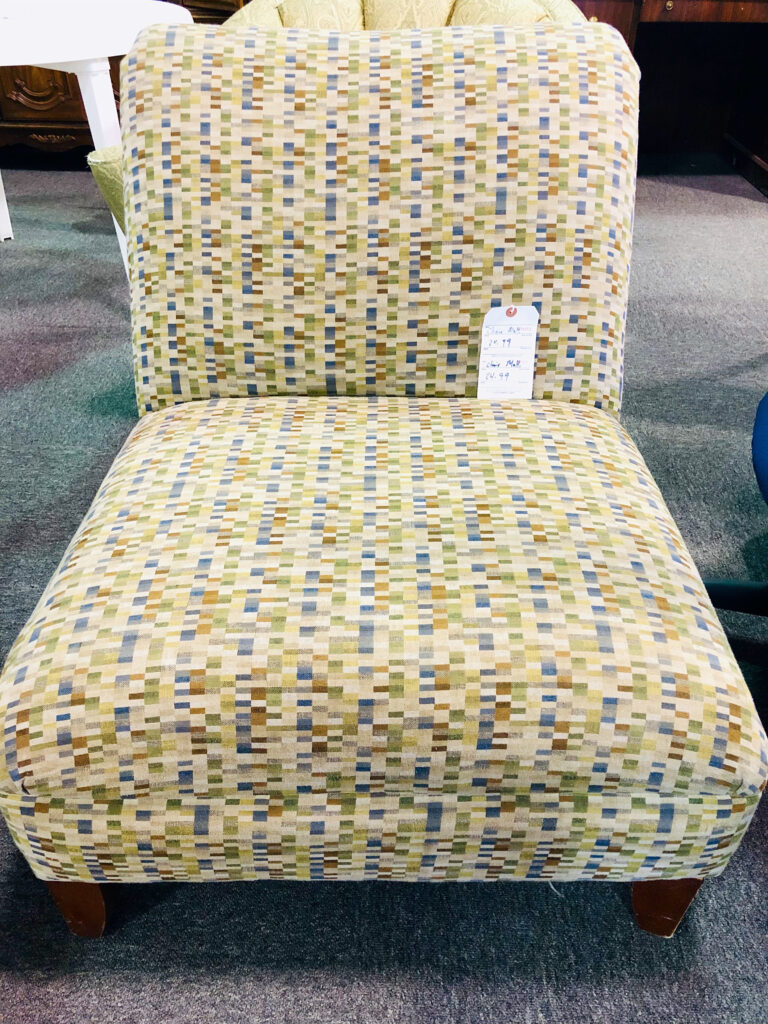 Finally, I spotted what I needed for my seating area—a pair of neutral-toned faux suede dining chairs. I immediately knew how I'd like to incorporate these items into my current theme, which helped solidify my decision to purchase them. They were in excellent condition and were only $7.99 each – what a steal! Once home, I cleaned each chair and positioned them in my living room exactly how I'd envisioned.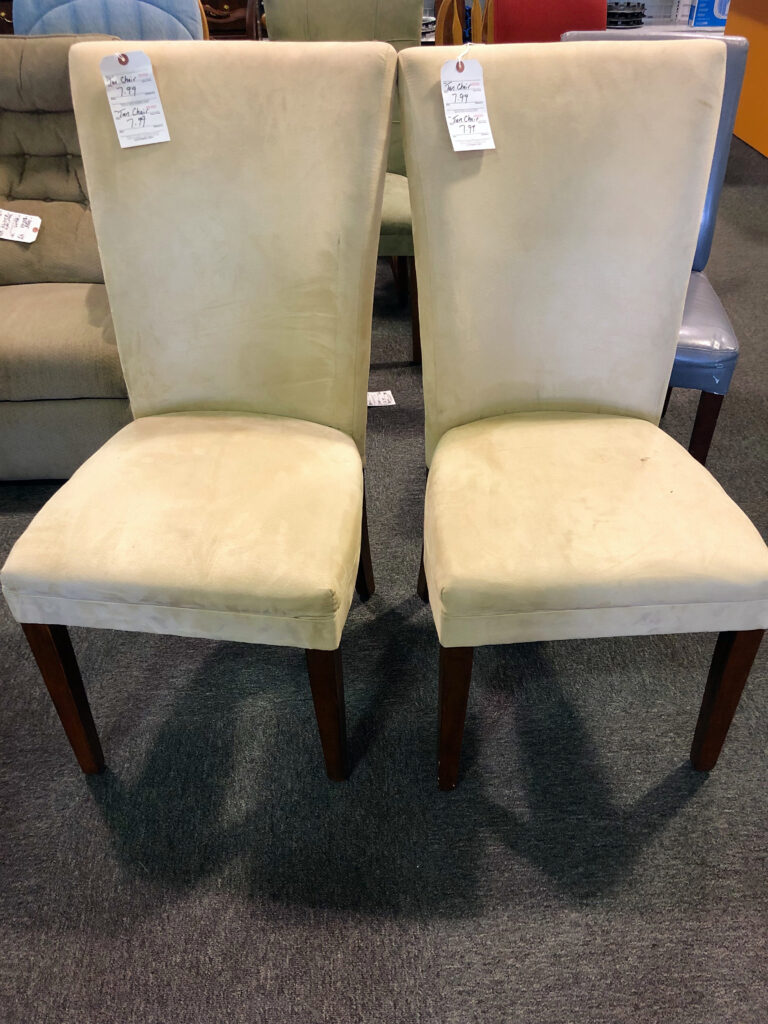 If you're interested in redecorating your space for the new year, visit your local Goodwill! Inventory is updated daily, and there are always unique pieces available.
About our fabulous Guest Blogger: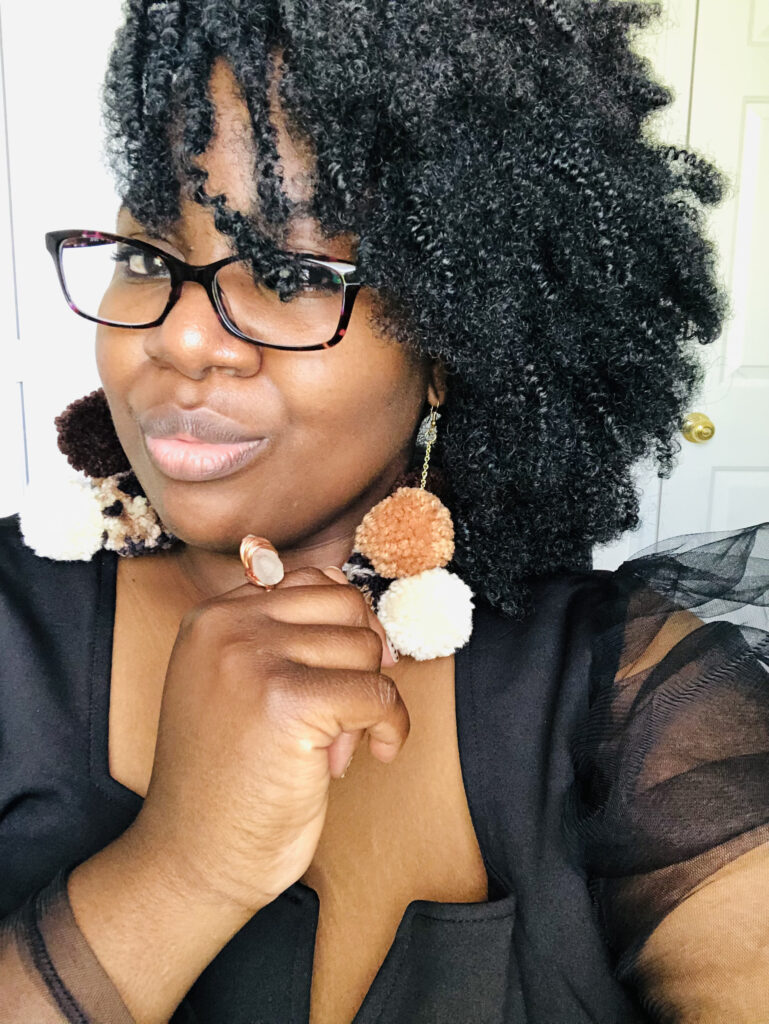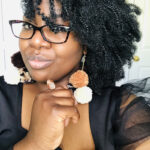 Temica Gross
Lifestyle and Fashion Blogger
Temica is a Life u0026amp; Style Blogger and podcast host. Her blog, With Love Meek aims to give her subscribers a dose of inspiration and courage to live their lives out loud and unapologetically. A native New Yorker, Temica enjoys traveling with her family, binge-watching paranormal shows and dark roast coffee. Follow her on Instagram @WithLove_Meek.