I'm already trying to figure out what I'm going to wear to my office's holiday party. I have a few options already picked out but I haven't quite decided on THE dress to wear just yet. Luckily, I have over a month.
I figured my other fashionistas were in the same headspace, so I'm sharing this #MyGoodwillFind beauty with you that could be worn at the work holiday shindig!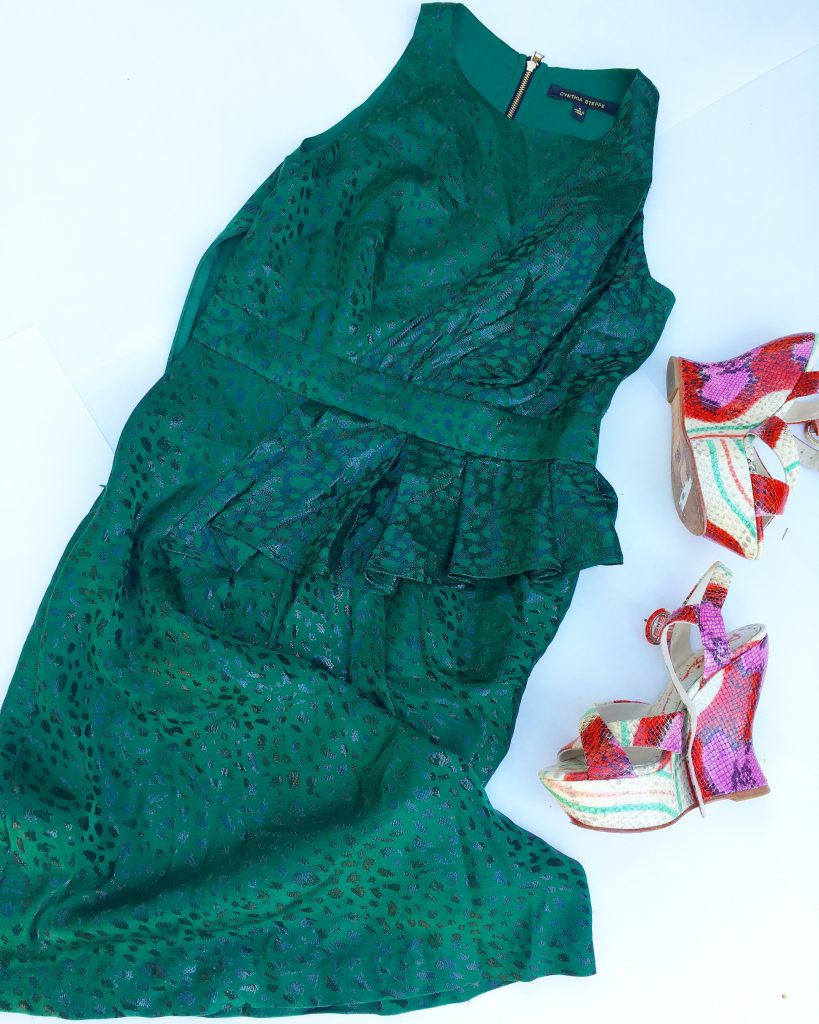 This emerald green dress by name brand designer Cynthia Steffe just might do the trick! In a size 6, this ruffle and shimmery beauty will have people turning heads.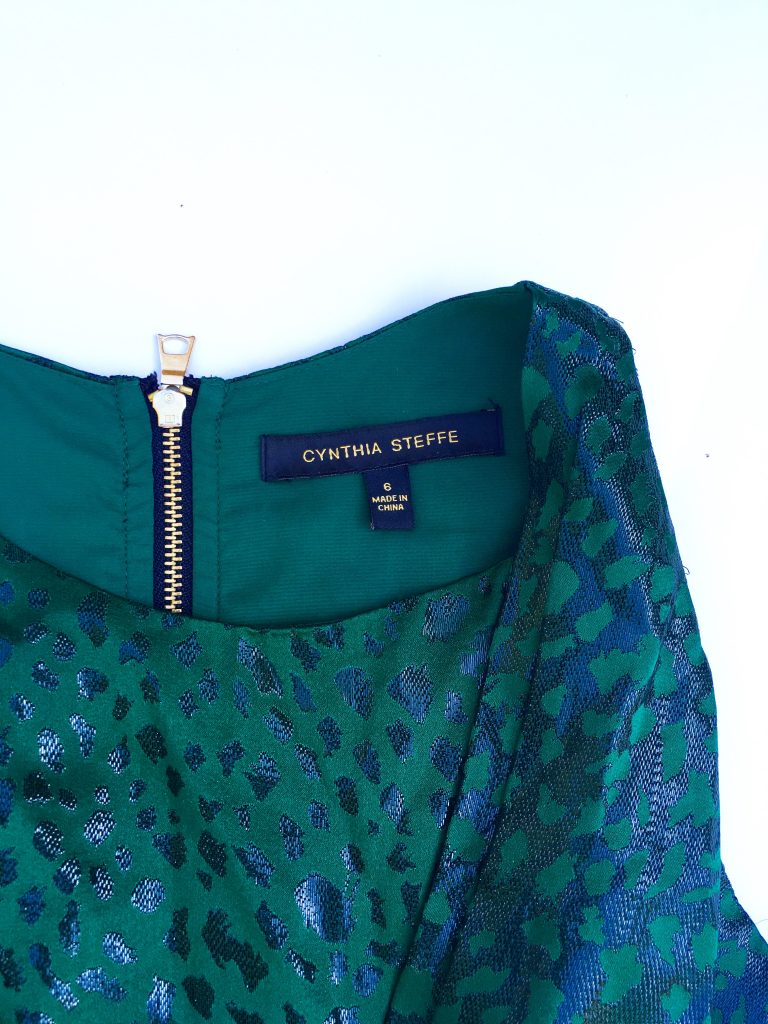 It originally retails for at least $120 at high-end retailers.
If you wish, you can keep it classy and simple with slick black pumps and gold glistening earrings. But for me, I'm taking this dress over the edge with pink and cream printed snakeskin wedges by Alice & Olivia (picked up at the Gaithersburg, MD Goodwill store last year) from my own closet.
I know you still need to keep it professional at an office party, but this is one of the few occasions to let your fashionista flag fly. Without being too revealing, you can show off your true personality by mixing prints and textures.
Along with wild shoes, you can also experiment with multi-colored gemstone jewelry and festive dangly earrings. For example, at my office party last year I wore a classic vintage dress with bold red lips and vintage over-sized hoops. I received many compliments at this event, while still maintaining a level of professionalism.
What are you think of wearing to your office holiday party, fashionistas? You should consider wearing this Cynthia Steffe designer dress!