It's basically spring and I can't wait to whip out all my bright colors! Easter is one of the perfect holidays to make the seasonal transition, so today, I'm featuring this stellar and sunny Lilly Pulitzer top as this week's #MyGoodwillFind.
Although I am naturally a bit edgy, I'm a sucker for anything Lilly. The colors are bright, fun and unique. It's like prep meets a taste of vintage.
Today's top is a cotton Lilly top in a size small with a v-neck cut and ruching at the sleeves. Originally, this top would have sold for over $60-$70 at Lilly stores.
Fun fact! Lilly Pulitzer prints were originated based on the fact that the founder wanted clothing that would look fabulous, even with a spill of wine on the fabric.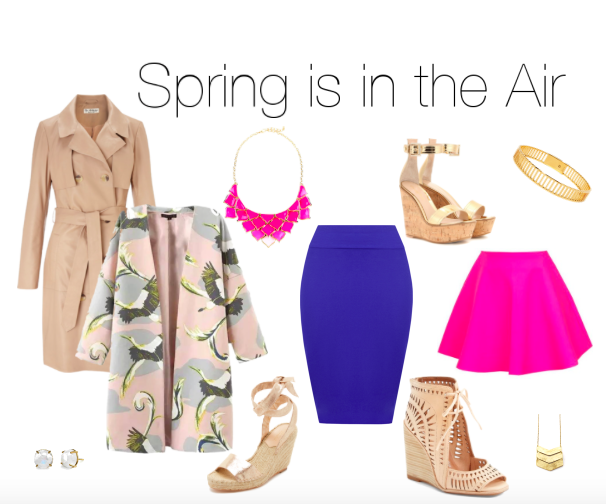 Image by Polyvore.
For an Easter look….or any spring look in general, I'd embrace color at full speed with this top. Pink, blues, beiges…the whole gamut.
And with a splash of color, I'd further embrace the sun with gold tones to reflect the sunshine and add sparkle.
For a bottom I would wear denim or beige, but my go-to colors would be bright pinks, blues and greens. I'm just so tired of wearing neutral colors this winter, I'm ready to bring out all my color chops.
That being said, a pencil skirt and flared out style would look FABULOUS with this more tight-fitting top. Either style will add curves and a tinge of fun feminine flair.
For shoes, I'd play it down a little bit with golds or beige wedges or heels. These are still funky but a little more conservative and subdued for the workplace. It's also not too over-the-top.
For gems, let's go gold! Studs, a big or small necklace…they'll all look super fashionable. Plus, there's a bountiful amount of them at DC Goodwill stores for under $10! I get most of my bib necklaces from the Rockville and Gaithersburg stores.
And finally, to top it off, a cute trench will keep you warm on a colder evening. Spring is about fun and experimenting, so why not embrace the change in seasons with fashion risks!
How would you rock this fun and flirty Lilly top, fashionistas? Let me know in the comments!