Plus Size and Vintage Fashion….typically two words that you wouldn't see together.
"Vintage" is a colloquialism commonly used to refer to old styles of clothing. A generally accepted industry standard is that clothing made between 20 years and 100 years ago are considered "vintage." The clothing typically will reflect the style of that era.
During most of the prior decades, the fashion industry did not cater to Plus Size bodies. Clothing manufacturers largely ignored plus size consumers, which plays into why vintage clothing from certain eras can be difficult to find.
As a Plus Size Woman that prefers affordable vintage clothing over trendy pieces, I have been extremely lucky when shopping at my local DC Goodwill to find quality unique staple pieces to add to my existing wardrobe. When I shop for vintage pieces, I always keep in mind how can I make the pieces modern or how I'll incorporate them into my current personal style. For me, vintage clothing is quality made, the attention to detail is impeccable and the pieces are one-of-a-kind.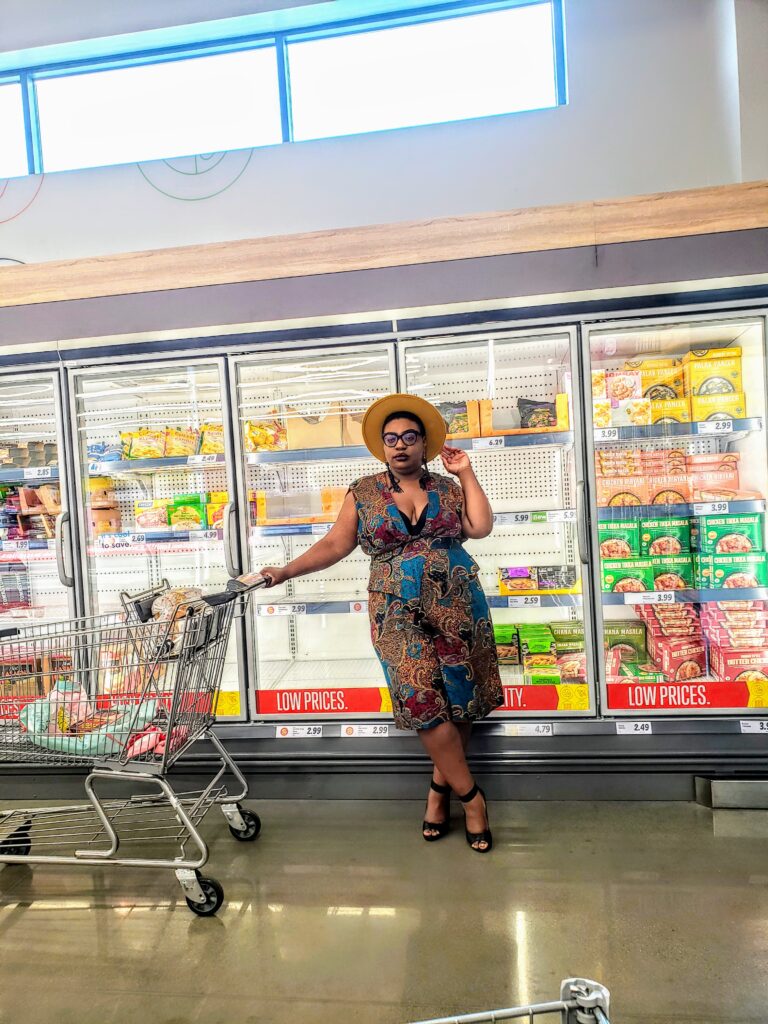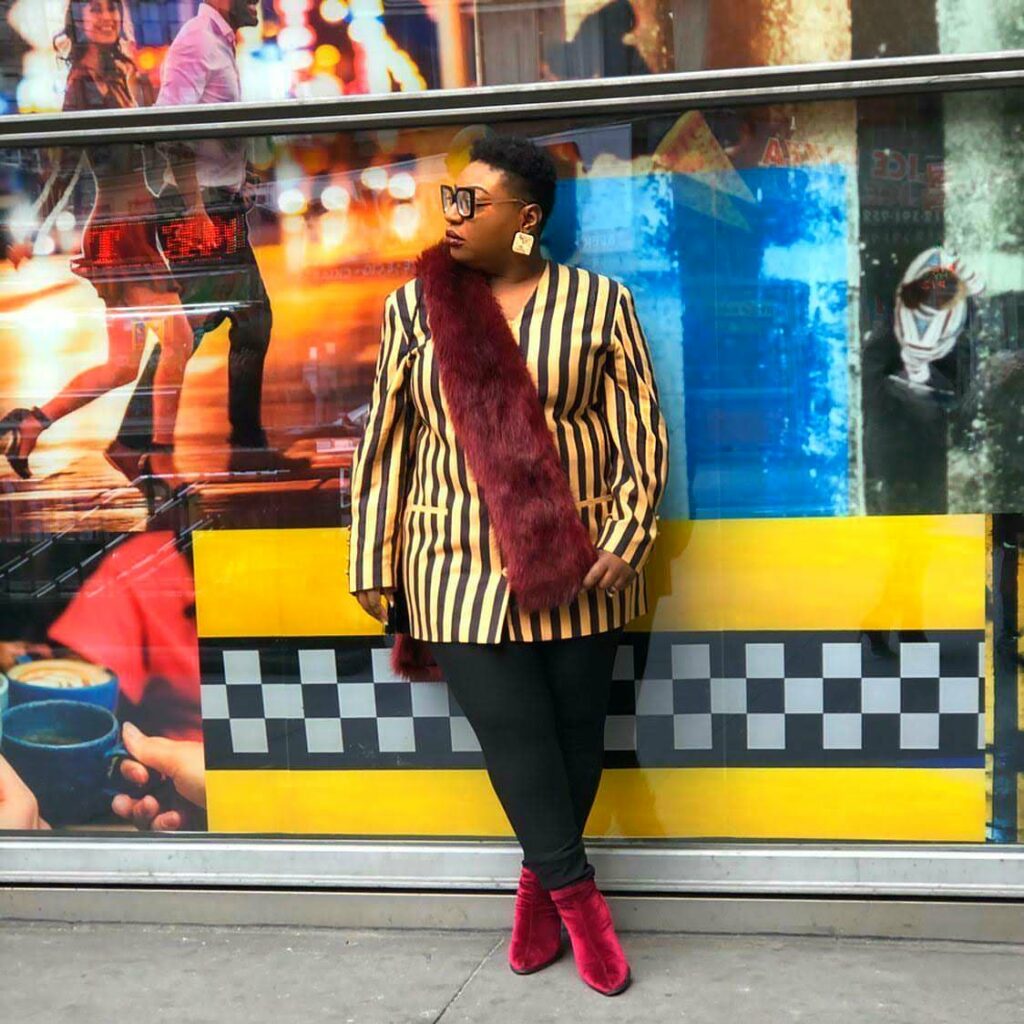 When I was a young girl, I would always say," I don't want to be a walking billboard for anyone but Keisha,"
Being able to add these beautiful vintage gems to my wardrobe allows me to be a walking billboard FOR Keisha – these are a few pieces that speak to the Woman that I am and the Woman I want to be!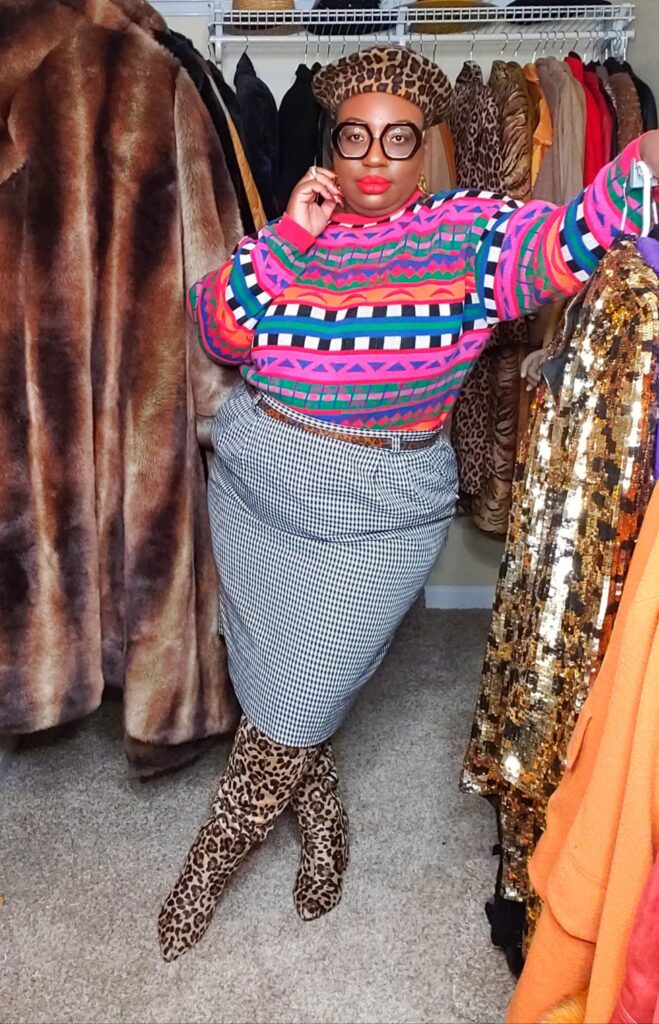 Here are some Tips that I use when sourcing vintage items:
Be prepared to try items on. The Plus Size vintage items that were produced during previous eras are not equivalent to current sizing – the cut is more petite. For example, in today's sizing, I am a true 18/20 for my bottoms. In vintage clothing, I have to size up to a 22, and depending on the cut and the fabric, I may have to size up some more. Don't let the size on the tag intimidate you.
Check the Fabric/Feel The Fabric. Always check the clothing to make sure the piece still has life in it. There is nothing that is more heart breaking than buying something that you adore and it starts falling apart on you. If an item looks like it's cracking, pulling, or fading….its best just to leave it. Also, be familiar with fabrics. Polyester will have you a sweaty mess lol. The ideal time to wear a polyester piece is on a cool evening or for a short period of time.
About our fabulous guest blogger: