Wow, this month has flown by! I can't believe Thanksgiving is in a handful of days! And even though it's just days away, I know many of us still have a lot of preparation to do. One main task we have is to ensure we have all the right utensils, dishes and home goods to make the cooking experience and home environment an A+.
To prep for the big day, you can find a lot of great last minute items at Goodwill to make your cooking a breeze and your home a joy to be in. All of the items I'm talking about today were under $10! Although they aren't your typical Thanksgiving-looking gear, everyone's homes have different styles. Including mine. 🙂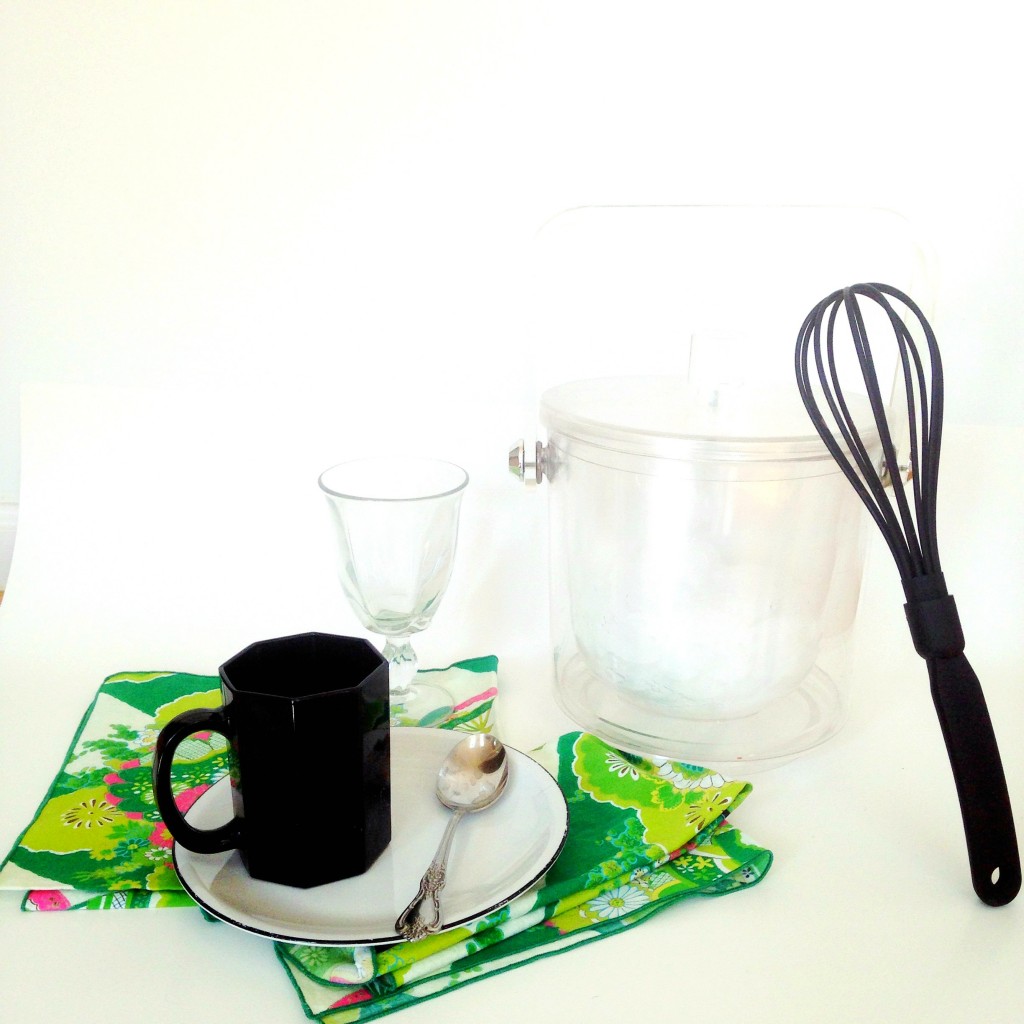 1.) Cooking Utensils
At Goodwill, you can find lots of spoons, mashers, knives, silverware and other types of brand new or barely used utensils for $3 or less. A lot of the cooking items I have in my kitchen came from my local Goodwill including these name brand whisks and spatulas. When I picked them up, they were brand new without a scratch on them! At a cooking store, these might retail for at least $5 and up.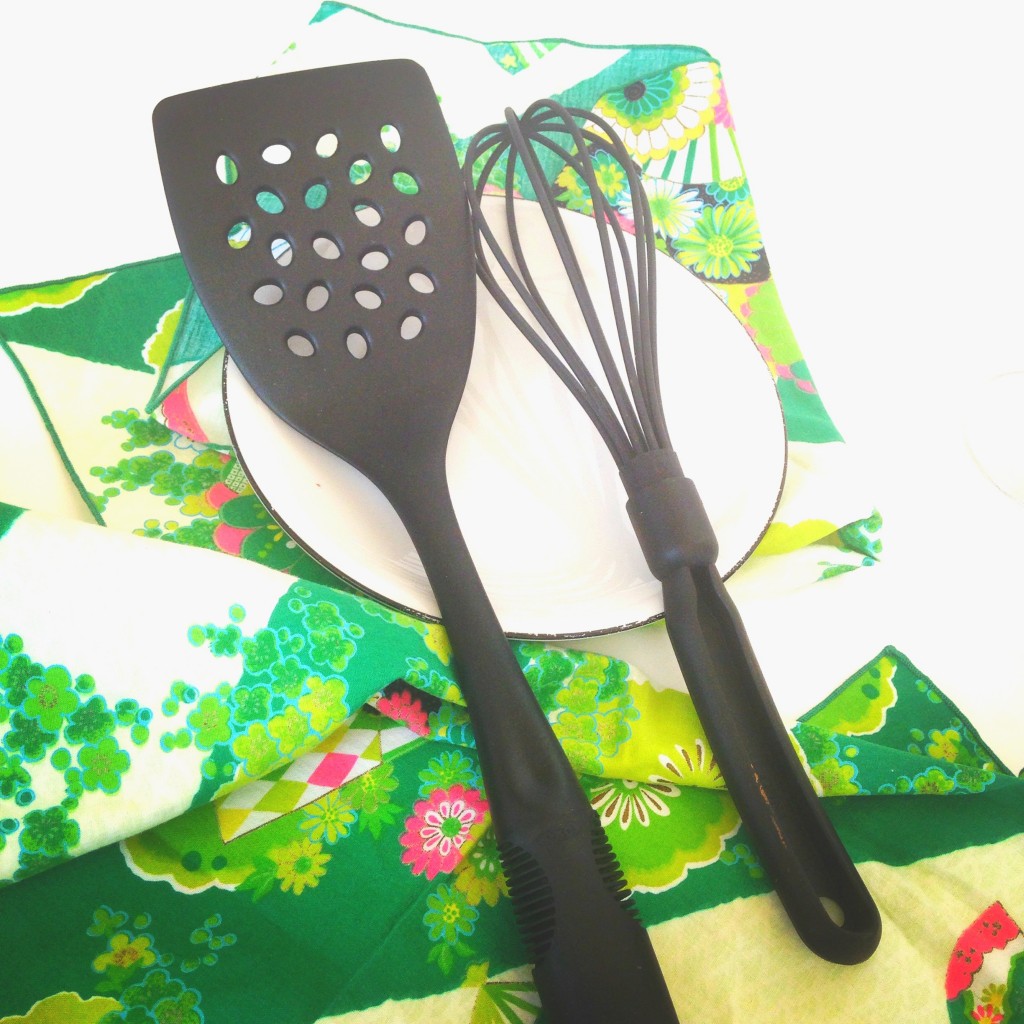 So far my spatula and whisk, among other items, have lasted me quite a while in the kitchen while cooking all types of meals.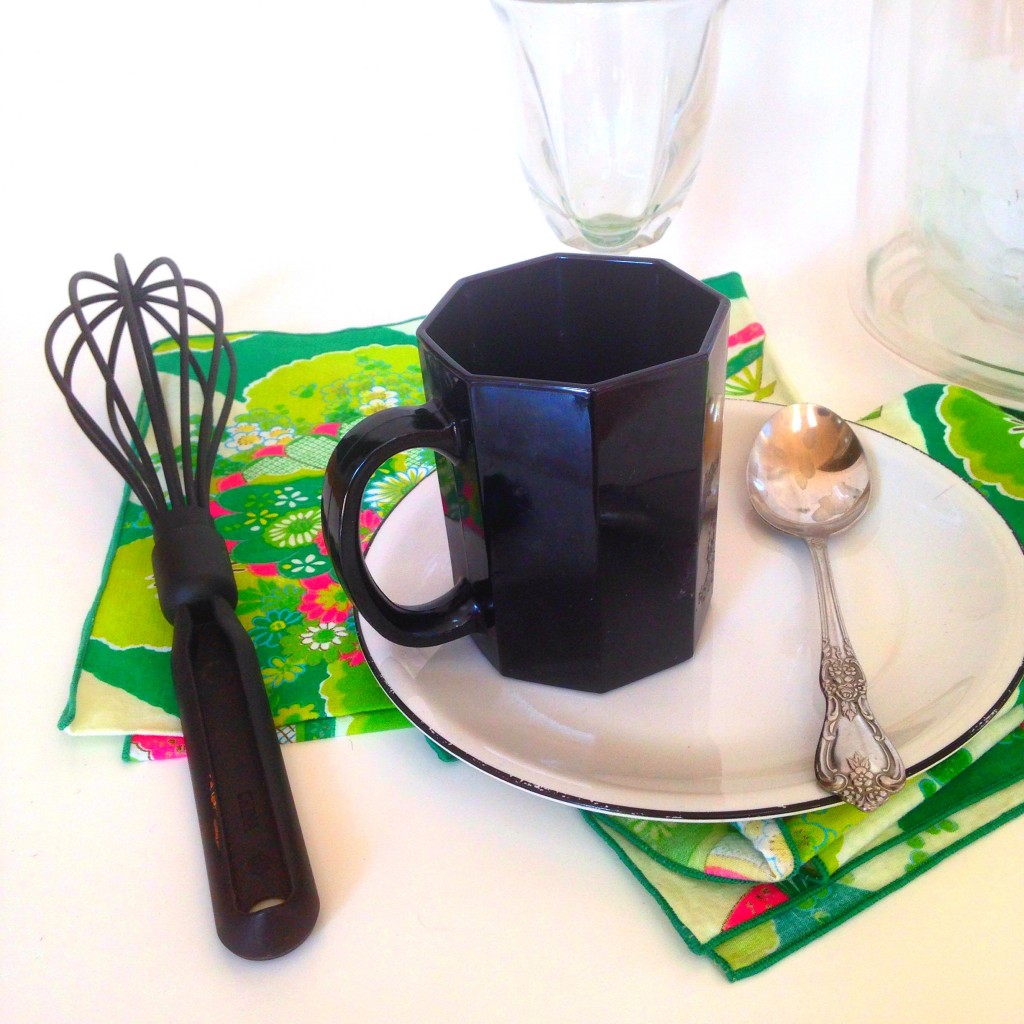 2.) Matching Mugs and Plates
For your Thanksgiving dinner, you want a large collection of mugs and dishes that match so your table looks consistent. Goodwill has you covered here.
For under a buck a pop or priced in a bundle, you can get whole sets of mugs and/or plates for your place settings. I have a collection of these black mugs and small appetizer plates. I love how the shape of the mug is so unique; I've never seen it before! Plus, looking at the bottom of it, I was delighted to see that it was made in France. Woo hoo!
The plate doesn't have a brand name but it has a nice and sleek black rim. They match my mugs, my cooking utensils and a lot of other kitchen items in my drawers.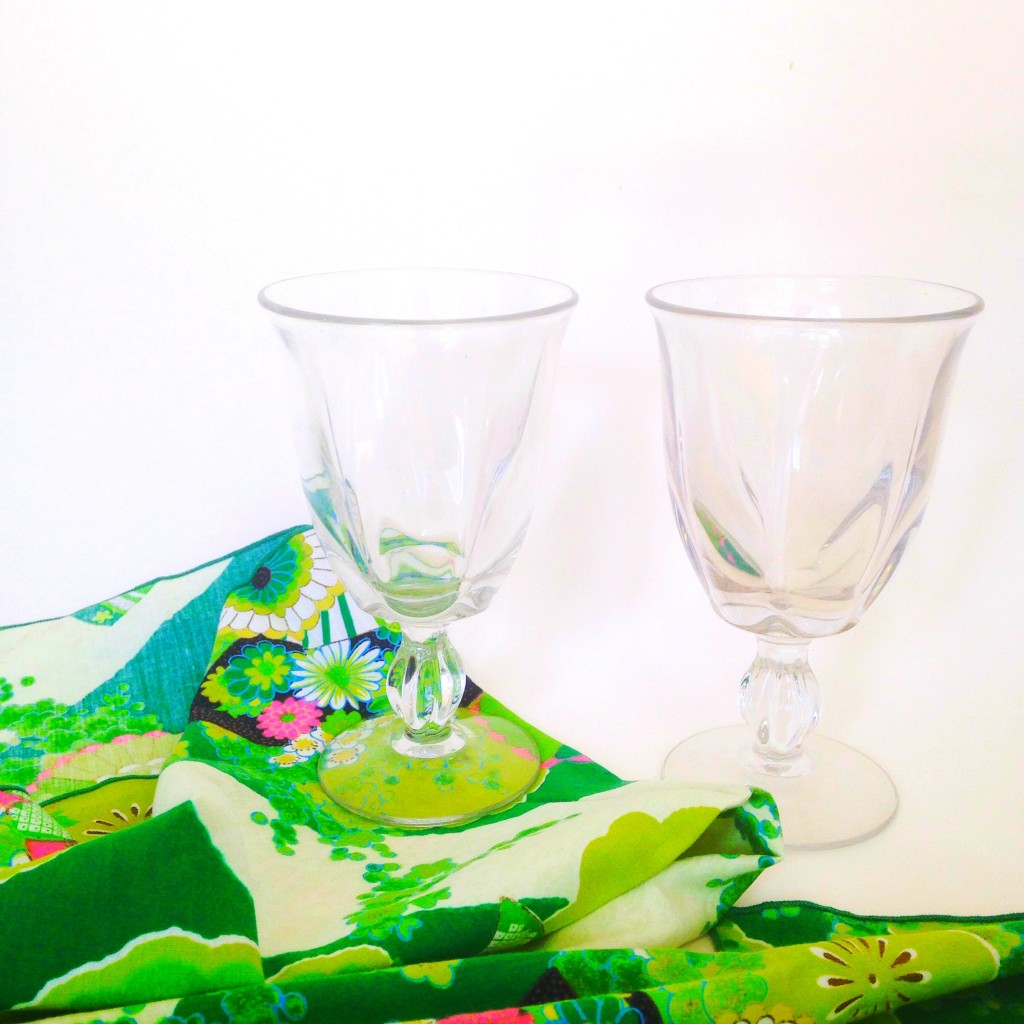 3.) Dessert Dishes and Cups
Speaking of vessels, if you're serving ice cream with pie during dinner, you need to have something to put it in. A plate can work but if you want your ice cream separate, why not get some ice cream cups? Voila! If you need 'em, Goodwill has 'em. For under a buck a piece, you can buy as many of these as you want.
I love eating pumpkin ice cream out of these. I feel very classy!
They do not have a brand name but they're heavy and well made. I know they'll last me quite a while!
4.) A Good Ice Bucket
When serving your family members drinks, a good sturdy ice bucket that fits a lot of ice is something good to have on hand. If you some how don't have one or want a "new" style that is unique, hit the Goodwill and you'll be sure to find something that strikes your fancy.
I actually found this 1960's plastic one in AMAZING shape for $4 at the Rockville location. It looks really cool and futuristic when ice is sitting in it. It reminds me of those see through purses.
I went ahead and looked up this bucket online and was surprised to see it going for $20-$30. Score!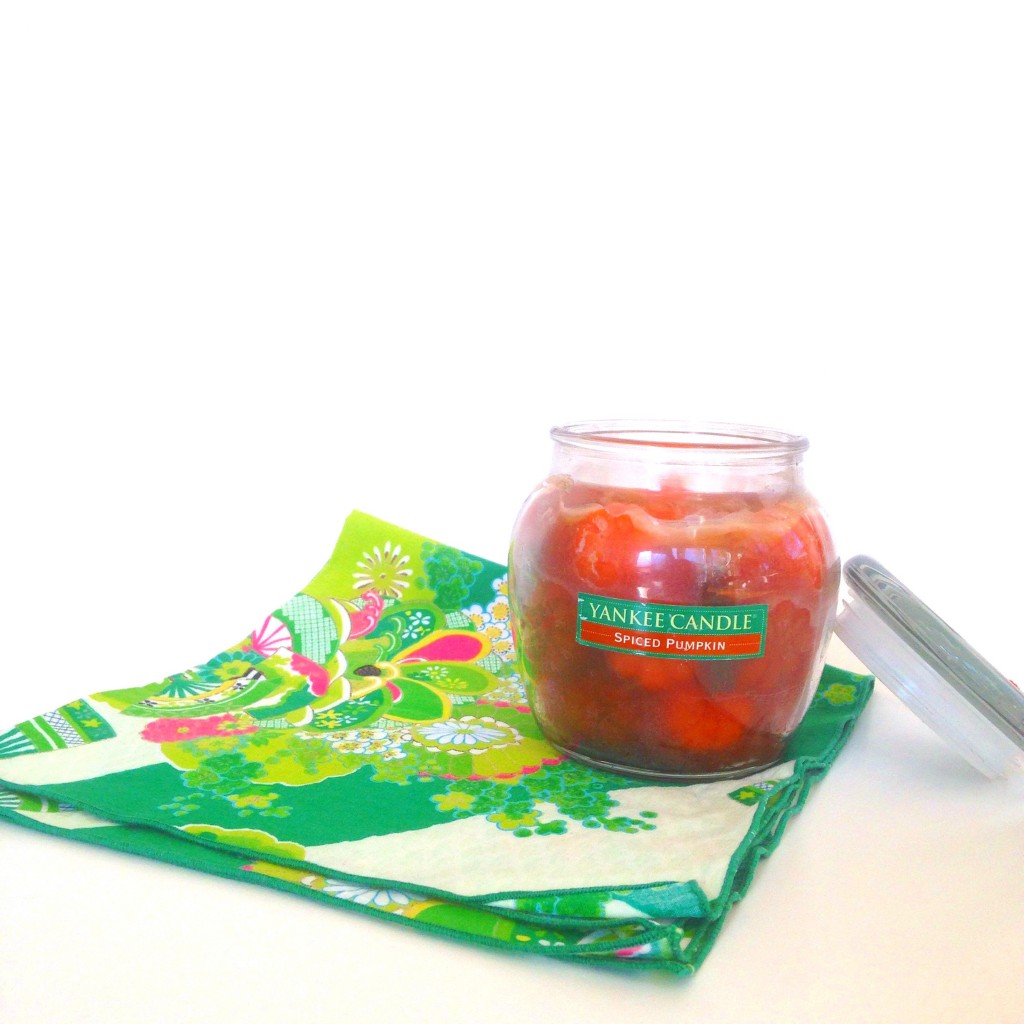 5.) Candles!
As guests walk in your house for the big meal, you want it to smell extra good and festive. Usually a candle is perfect at adding that extra oomph. This season I'm loving anything pumpkin scented so I've been on the hunt for a pumpkin candle.
Lucky for me, I found this originally $16 Yankee Candle brand new and unburned for $2. I was like, "WHAT THE!" when I saw that no one spotted this treasure.
I've been burning this baby since I bought it and it's making my place smell amazing.
If you prefer wax melts, I've seen those at Goodwill too for under a dollar.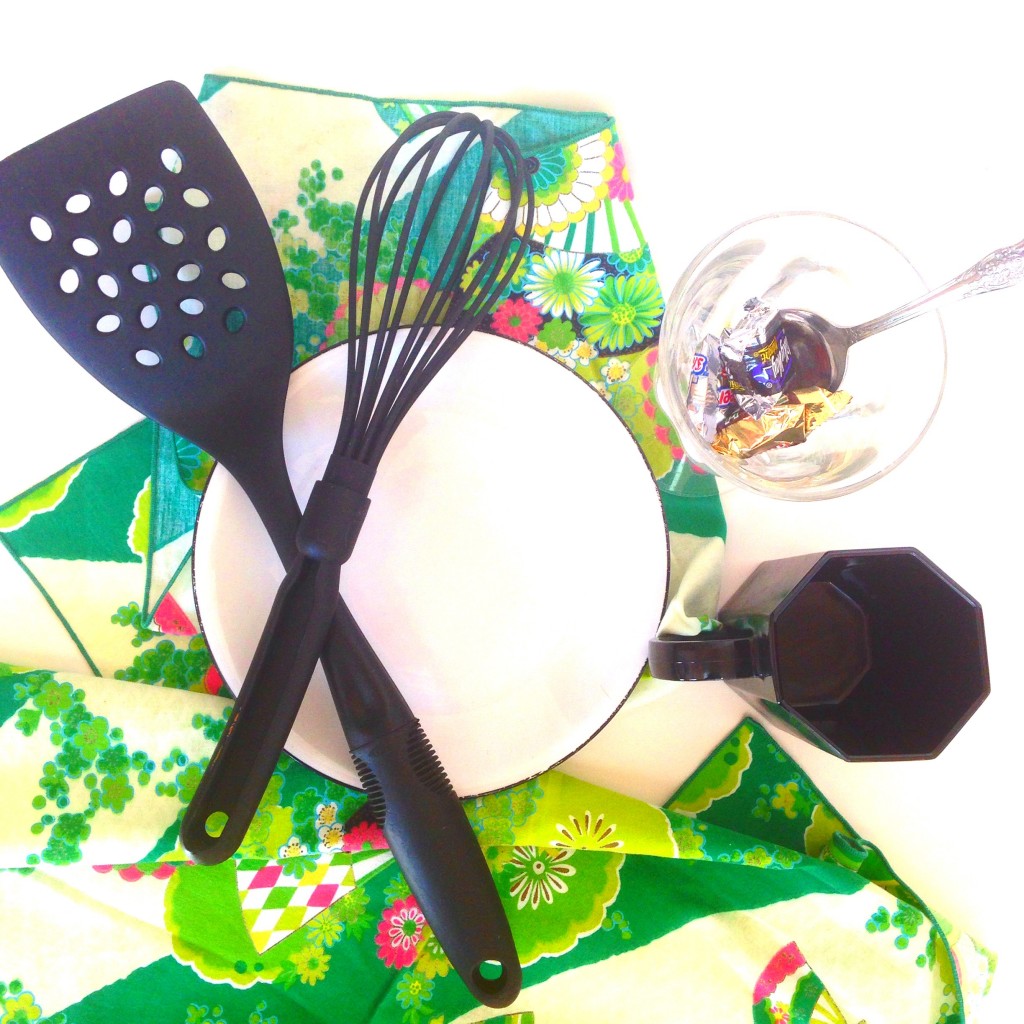 6.) Matching Napkins
With all of your matchy matchy cups and dishes, you have to have a table cloth and napkins that look sleek as well.
At Goodwill, you  can find bundles of new and barely used cloth napkins for under $10.
These vintage ones pictured in all my photos were super inexpensive and came in about a set of 6. They're so pretty, I'm afraid to REALLY use them! But I must and can't let them sit around…..
Among these 6 items, there are plenty of other categories of goods to find at Goodwill. I've scored sets of coasters, decanters, and other vintage/interesting items to make my house and kitchen a bit more interesting.
I hope everyone has a great Thanksgiving and finds some scores at Goodwill to make dinner and the holiday a success!
This year, I'm thankful for so many things. My friends, family, job….the list goes on. One thing that is really important to me on that list is Goodwill, of course! They've given me the opportunity to talk here on this blog about my love of fashion, share my gems and more. Also, I've had the opportunity to help my fellow men and women in my community receive job training and education to enhance their lives. I'm grateful that I get to help spread the word and make a difference.
Are there any items that you're on the hunt for to put the cherry on top of your holiday festivities?