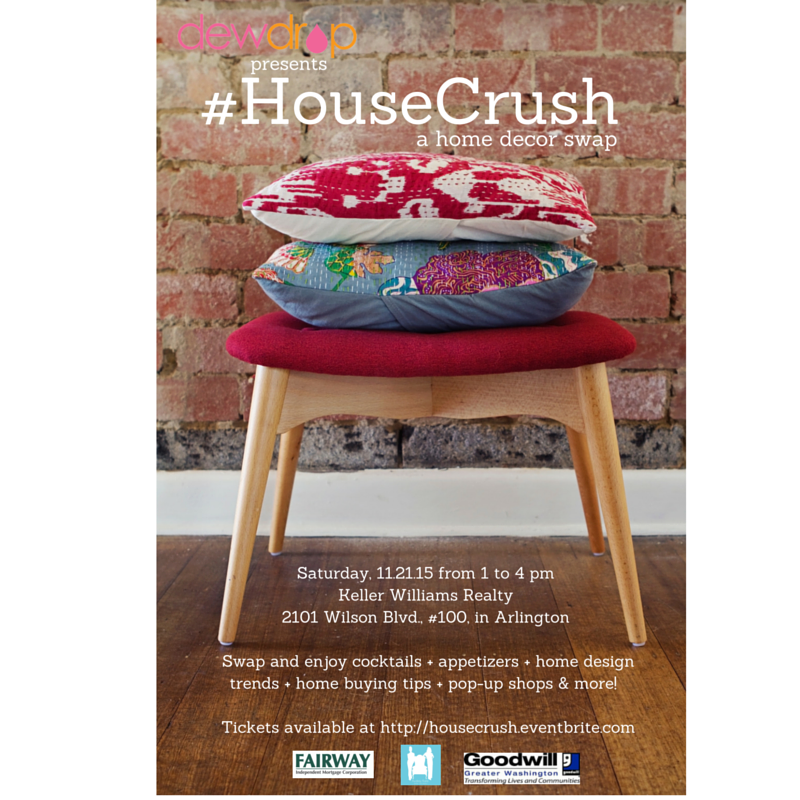 While we're known for organizing clothing swaps, we're trying something new…a home décor swap! A home décor swap is an event where people come together and bring treasures from their home that they're tired of, but still have plenty of love left, and swap them. Read about the steps of our home décor swap and get ready for our #HouseCrush swap this Saturday.
Step 1: Buy your ticket!
Grab tickets at housecrush.eventbrite.com or enter to win a free ticket by following us @dewdropllc and retweeting our tweet about the contest!
Step 2: Get excited and gather your items
Now that you have a ticket, you'll need to gather some items from your home to swap.
Items allowed to be swapped include any home décor from art to tabletop decorations. Think of things you would find in stores like Pottery Barn, West Elm, or Home Goods. Items we won't accept include kitchenware including appliances and packaged goods. Unfortunately we also can't accept bedding, draperies, towels or rugs. Remember, when picking items pick things in good condition that are clean and undamaged. Things you could give to your best friend (re-gifting isn't frowned upon here!).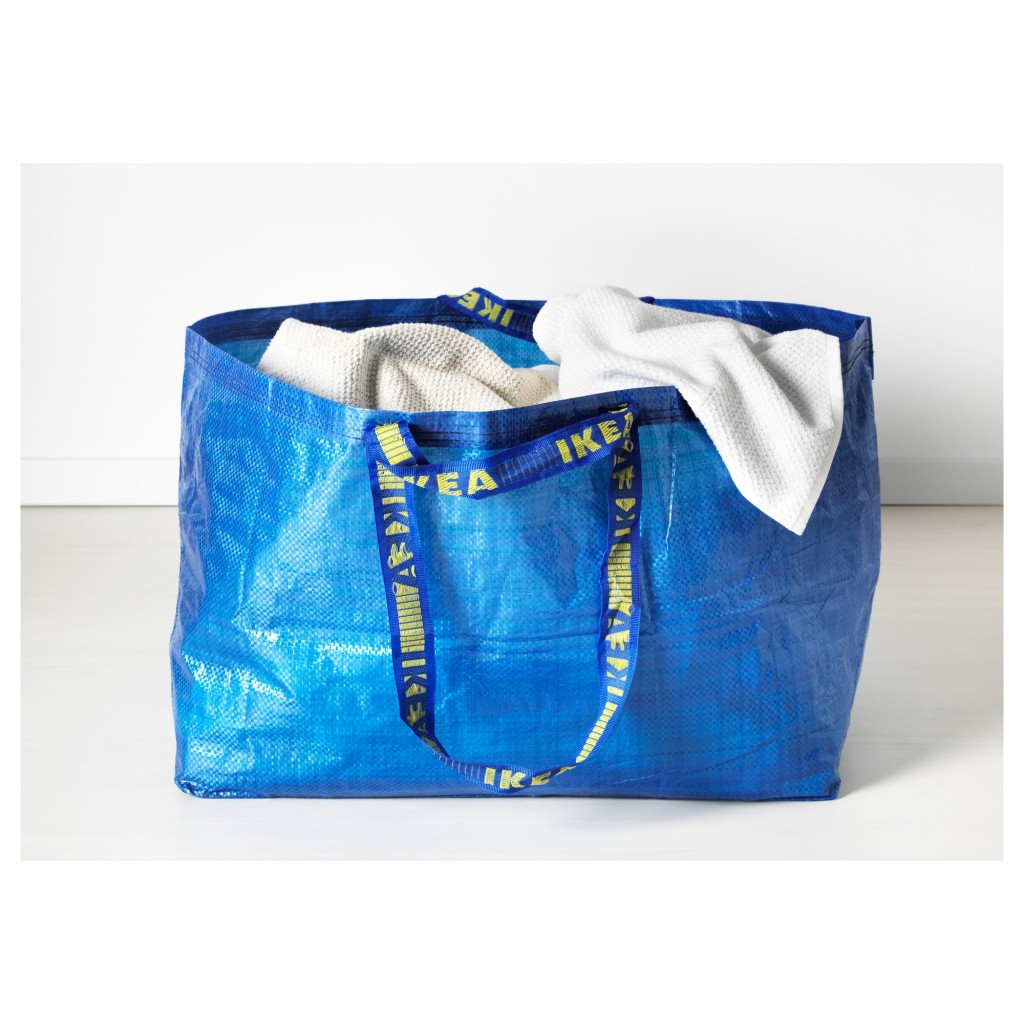 (image from ikea.com)
All of your items should fit in a large blue Ikea bag like the one pictured above. You can bring either a few large items or many small items.
Step 3: Join us THIS Saturday!
Head over to the Keller Williams building in Arlington and swap with us! Items can be dropped off between 1 and 2 PM. We'll have appetizers and drinks so you can enjoy and mingle before swapping. Dinna Eckstein of Audrey Kate Design will be speaking about budget-friendly tips on interior decorating. I will don my Realtor hat and will be joined by Alyssa Sobecki of Fairway to give an easy how-to guide on home buying. Home buying can be scary but these tips will help ease the process and help you dive right in if you're interested. Since you'll be swapping and will have room in your budget to shop for the holidays, we'll have pop-up shops from Stella & Dot, Jamberry Nails, and Rodan + Fields!
At 2:30 PM, the swapping begins! You'll be able to pick as many items as you came in with. Find the perfect items to turn your own home into your #HouseCrush.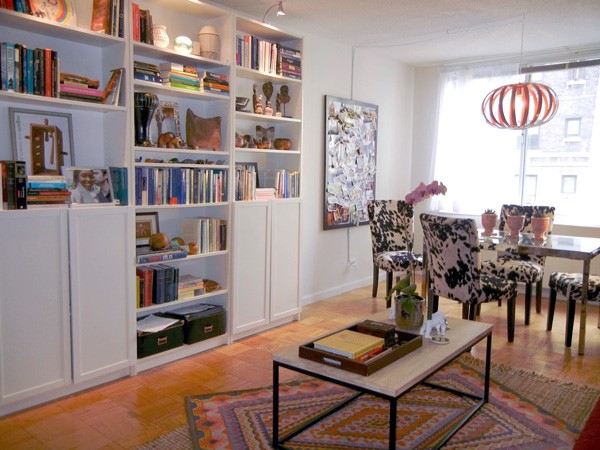 Step 4: Come for the swap, stay for the awesome speakers and pop-up shops!
After the event, all unswapped items will be donated to our long-time charity partner, Goodwill of Greater Washington. How about that for a guiltless good time?
We can't wait to swap with you! Register here: housecrush.eventbrite.com
Kristine Thomas is the founder and CEO of Dewdrop. She is also a Realtor at Keller Williams. She thought of combining her love of organizing fun and fashion-forward swaps with her love of helping people find their first home. For tickets to her event, please visit housecrush.eventbrite.com.