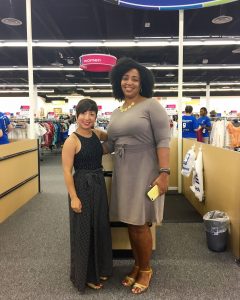 Fashionistas, in lieu of the new school year just around the corner, fellow Goodwill Champion, Danielle of Perfectly Good, and I hosted a Back- to-School themed Meetup at the brand new Centerville, VA store this past Saturday. As always, this event was one of my major fun highlights of the month.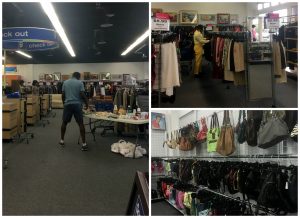 Like our previous July event in Alexandria, VA, when the Meetup began I couldn't keep track of all the attendees. We had people come out ranging from moms, dads, kids, friends, newbies… anyone and everyone! As usual, not a single person left empty-handed.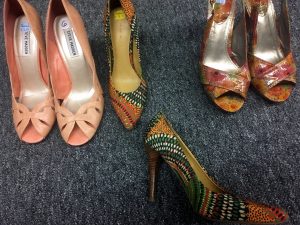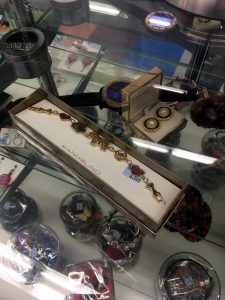 Not only were the attendees amazing but the staff was incredible to work with as well. The manager and awesome staff ensured the store was well-stocked with name brands and ready for the morning frenzy.
Just like the grand opening last weekend, the store was pumping with all types of finds; ranging from clothing to vintage furniture items. I even scored vintage Mary Kay makeup!
Many shoppers found success perusing the boutique racks. One shopper picked up a fabulous pair of Christian Siriano black boots and matching black zipper top for under $20 total!
Meetup regulars, Kat and Sam, came out to support the event and found incredible scores as usual.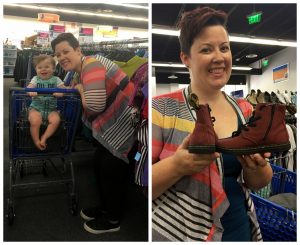 For her cute baby boy, Sam took home these canvas red Doc Martens for less than a buck! These babies usually retail for $25, making this find THE BEST score of the Meetup!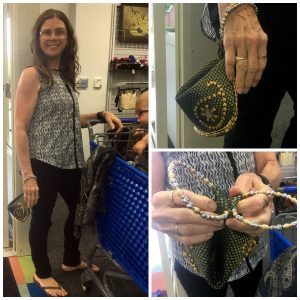 Kat snagged this unique clutch for under $10. She plans on paring it with her formal dress to an event later this month. I can't wait to see your look Kat!
Now, I bet you're wondering what I found on this trip. Like always, I found some useful and fashionably fabulous gems!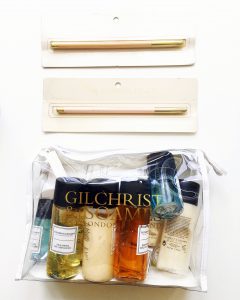 For example, I picked up some new and vintage toiletries to use while I travel. These retro Mary Kay eyebrow pencils will be excellent display pieces at my future new apartment. Also, this British-brand toiletry travel kit will prove to be useful during my business excursions. This new with tags set cost me less than $5!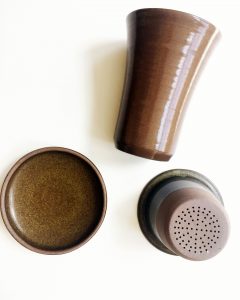 I also got this new ceramic tea infuser for under $1. I can't wait to use it for my loose leaf teas at work!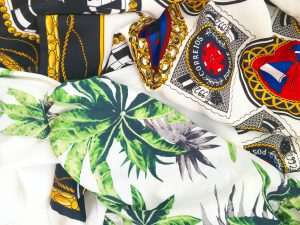 Of course I took home some fashion finds too. These vintage patterns caught my eye and made their way into my basket.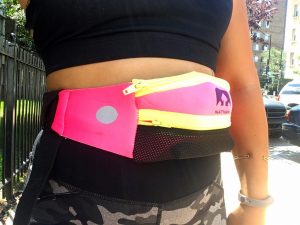 And finally, my favorite fashion score: this new neon Nathan brand fanny pack was $2, an originally $35+ item at outdoor stores!
I even used it while running on Sunday. 🙂
I had so much fun and hope you all can join me next month!
Come to our next Meetup if you couldn't make it to this one! Stay tuned for more details or just sign-up for our Meetup group! <3