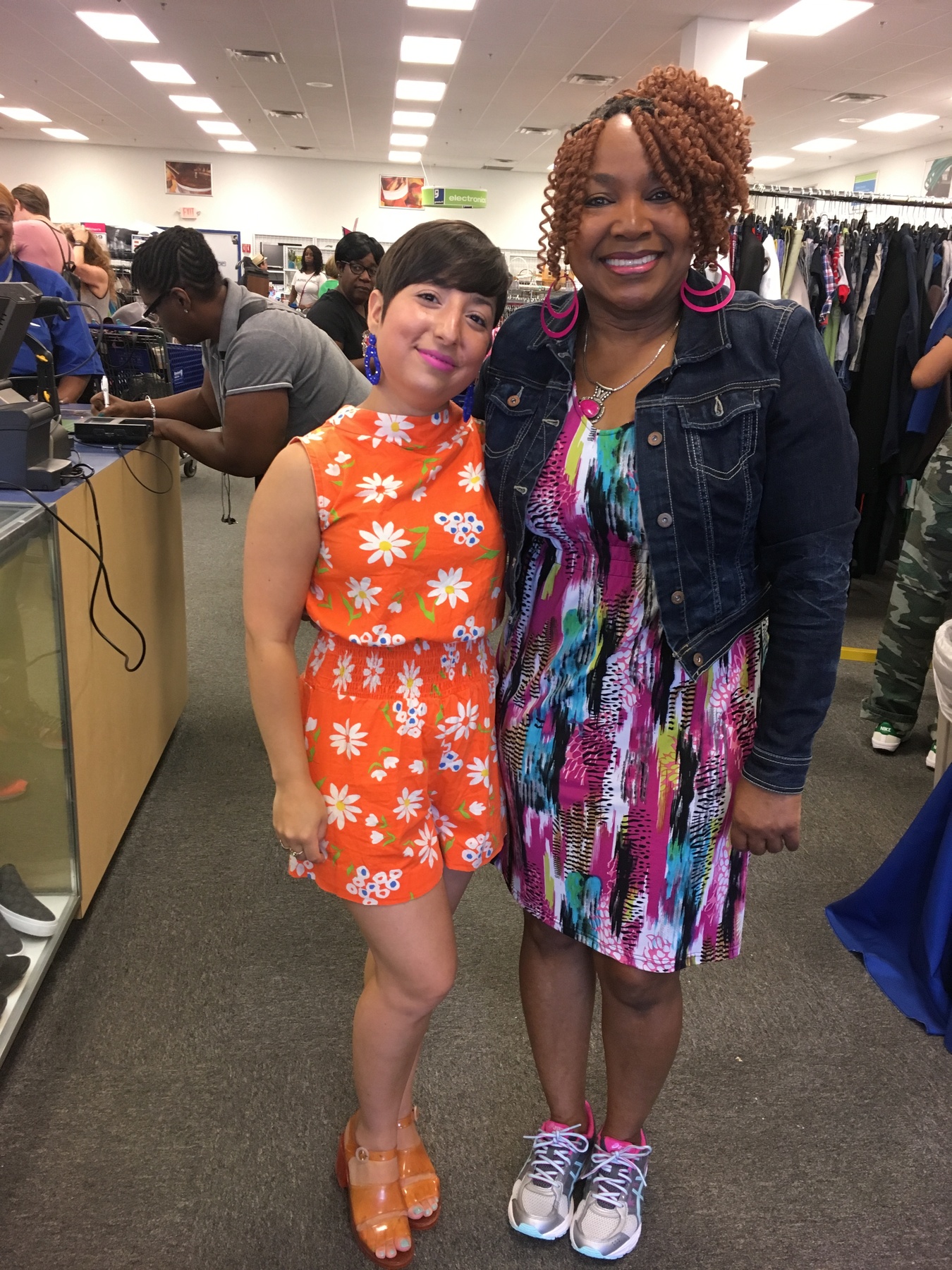 To kick off the great season of summer, we held our monthly Goodwill Meetup on 6/23 at the
Kings Highway
store located in Alexandria, Virginia! This event was unlike most recent Meetups – this occasion was the last Meetup for regular attendee, super fashionista, and my good friend – Sanjee! After over two years of coming to nearly every DCGF Meetup, she's moving back to her home base of Georgia. We'll certainly miss her – I really hope to stay connected for she's an amazing woman and her style is always ON POINT!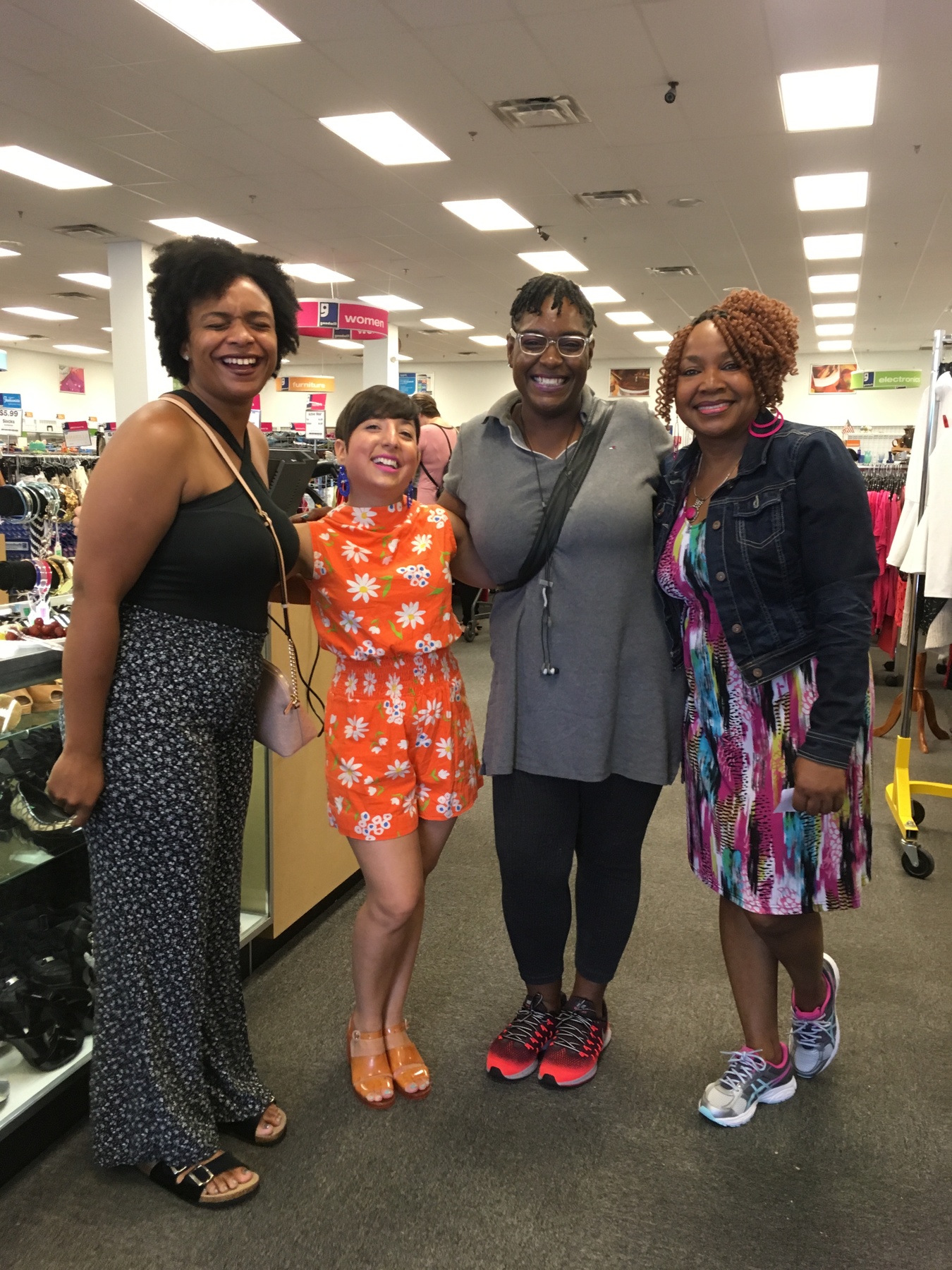 At this 30+attendee Meetup, I saw many friendly faces as usual, as well as multiple new ones.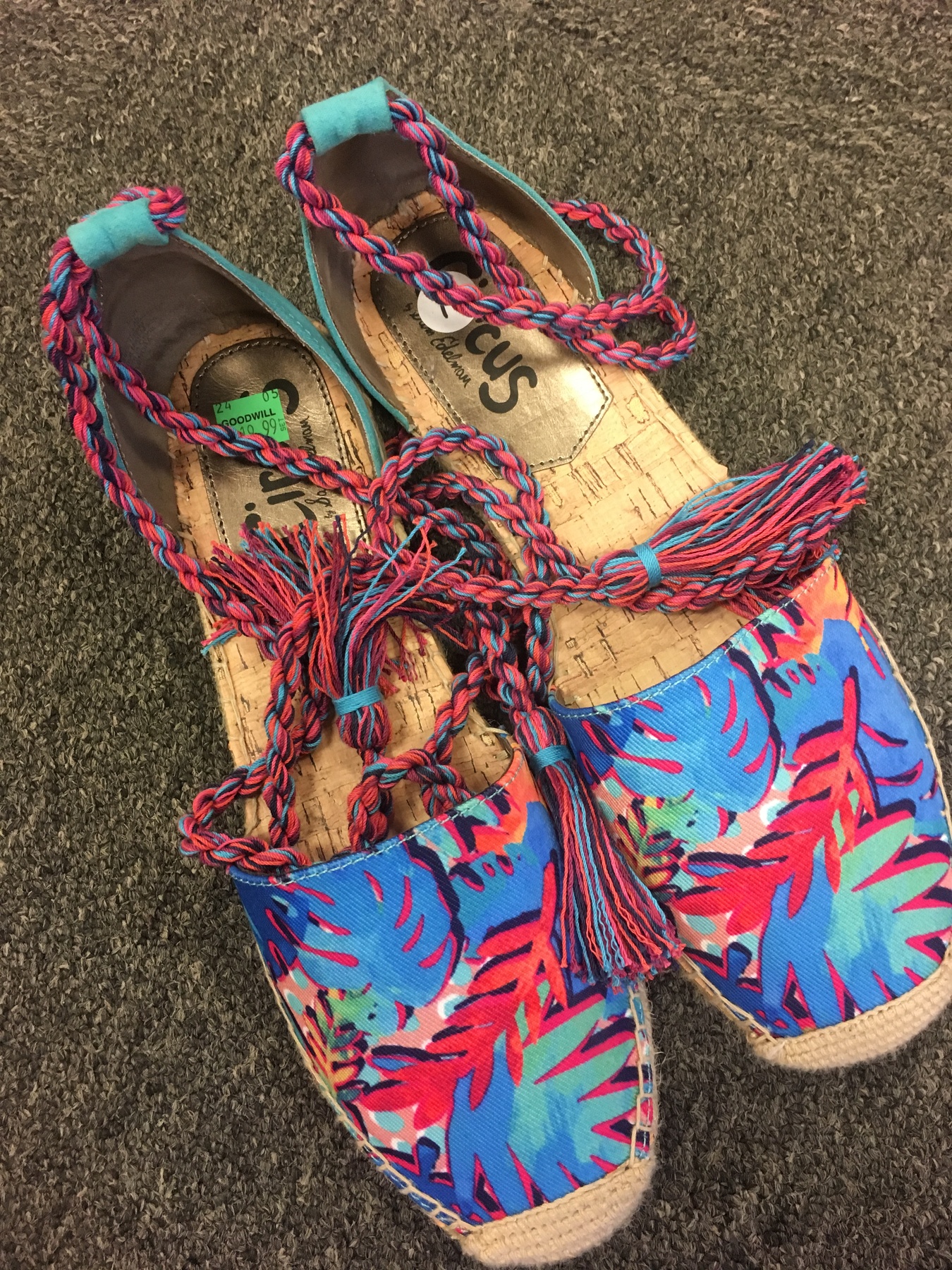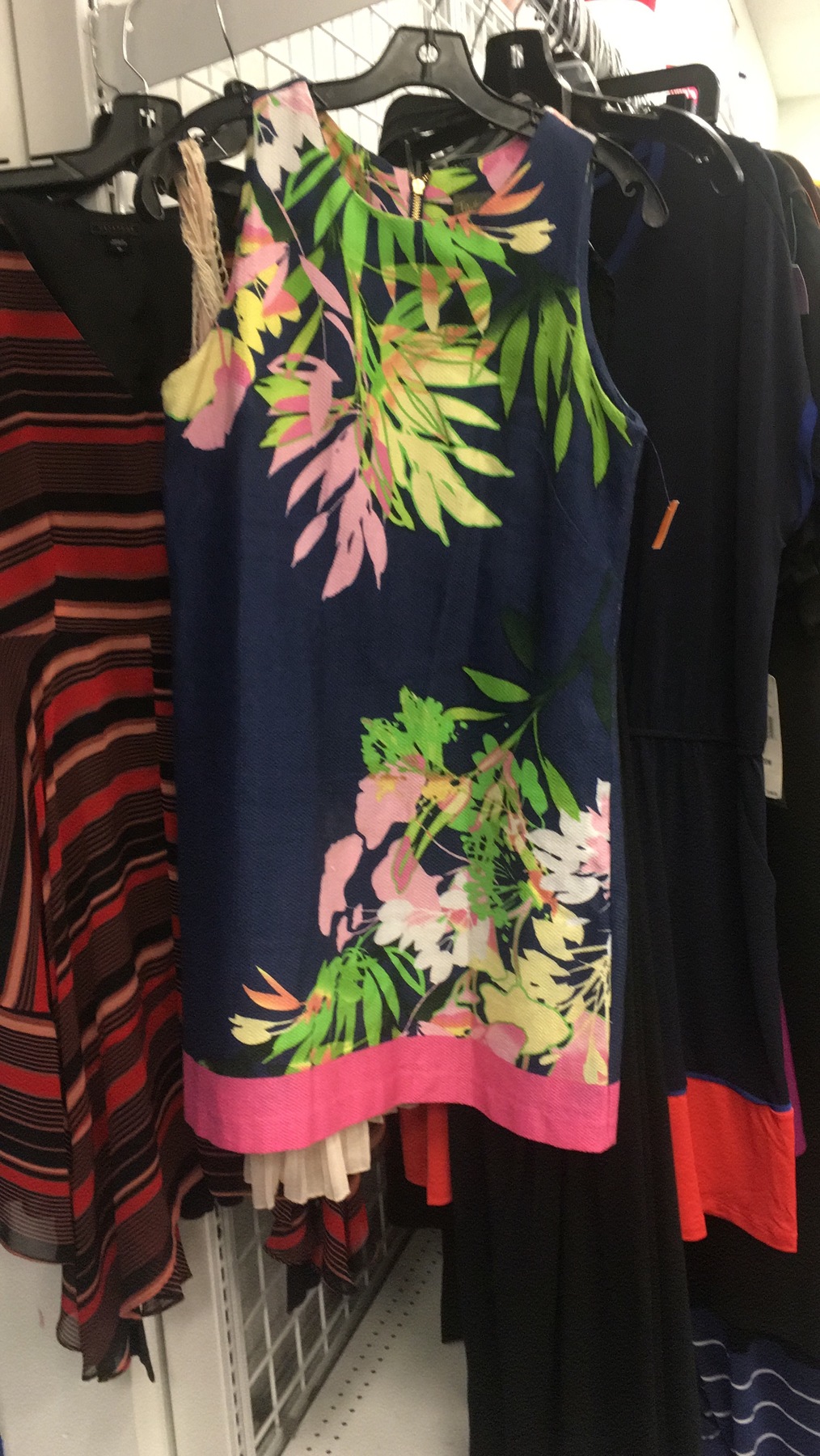 As always, this Alexandria shopping experience was filled with fun, good eats, and designer gems.
Karen AND Marikia both scored designer shoes, both of which originally retailed for over $200 a pair.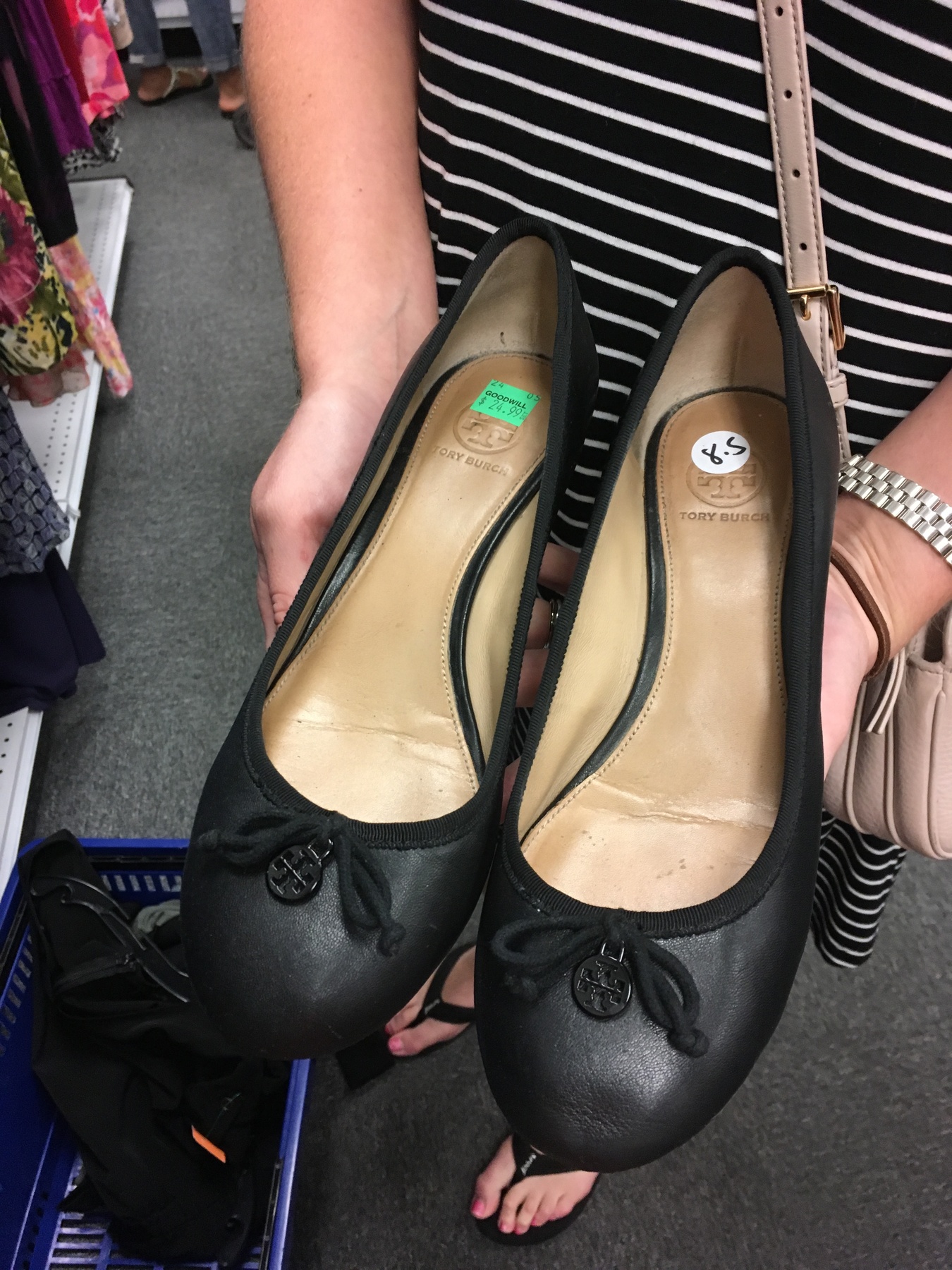 Check out these $12 Tory Burch shoes that Karen scored. Finally, she found a pair in her size!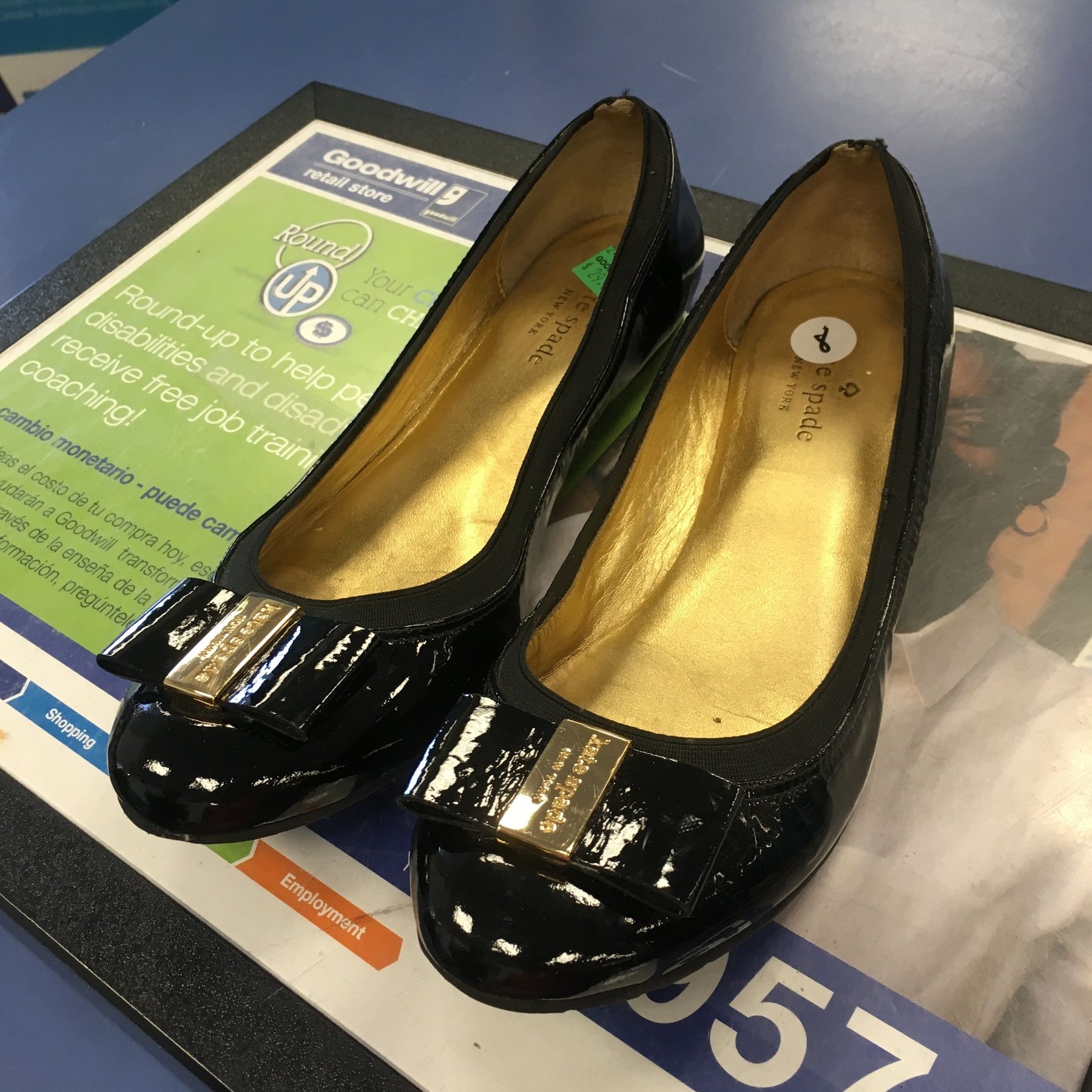 Marikia also scored some leather branded Kate Spade flats. These will be fabulous for rocking at work or a day out with the kids!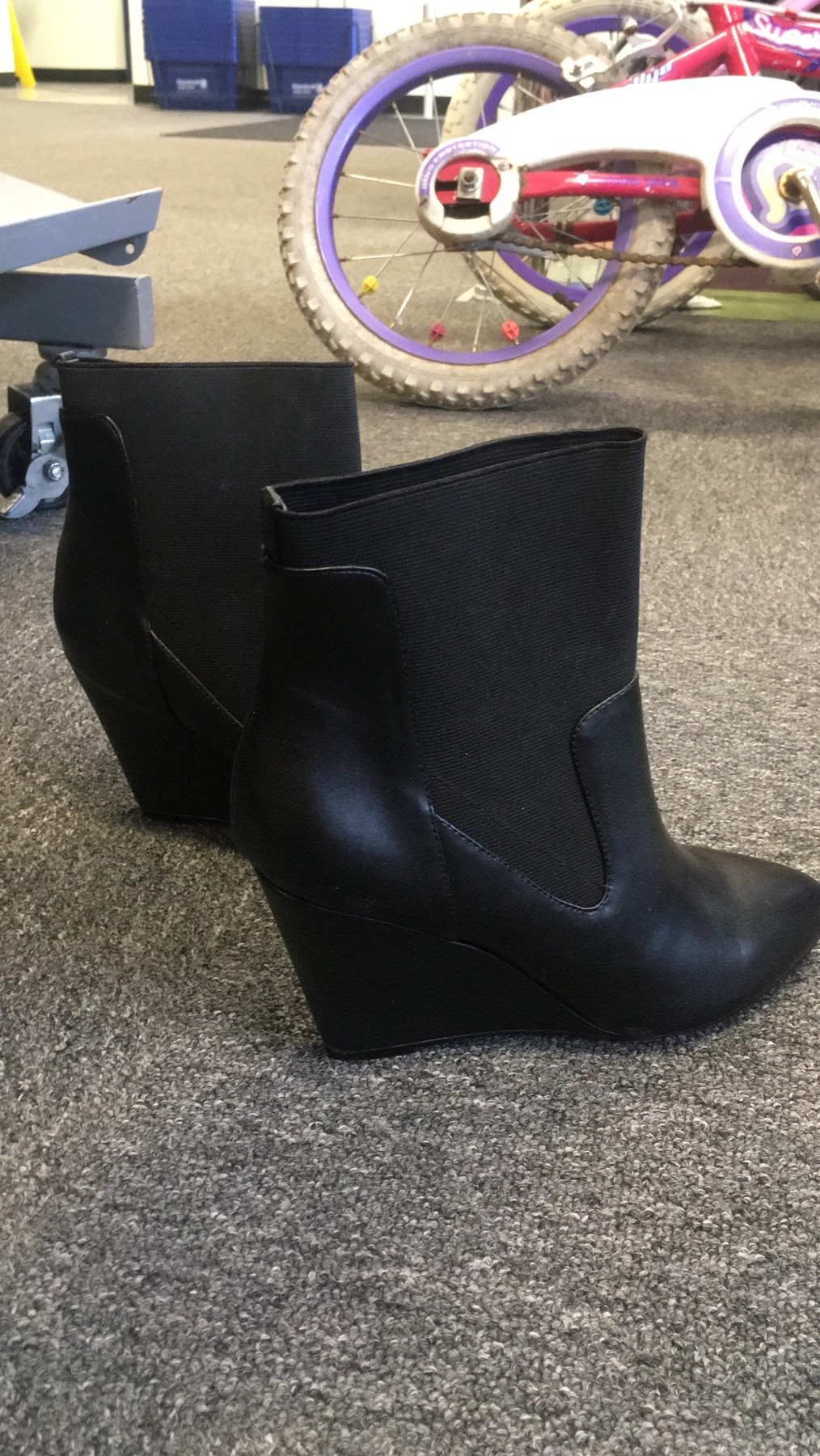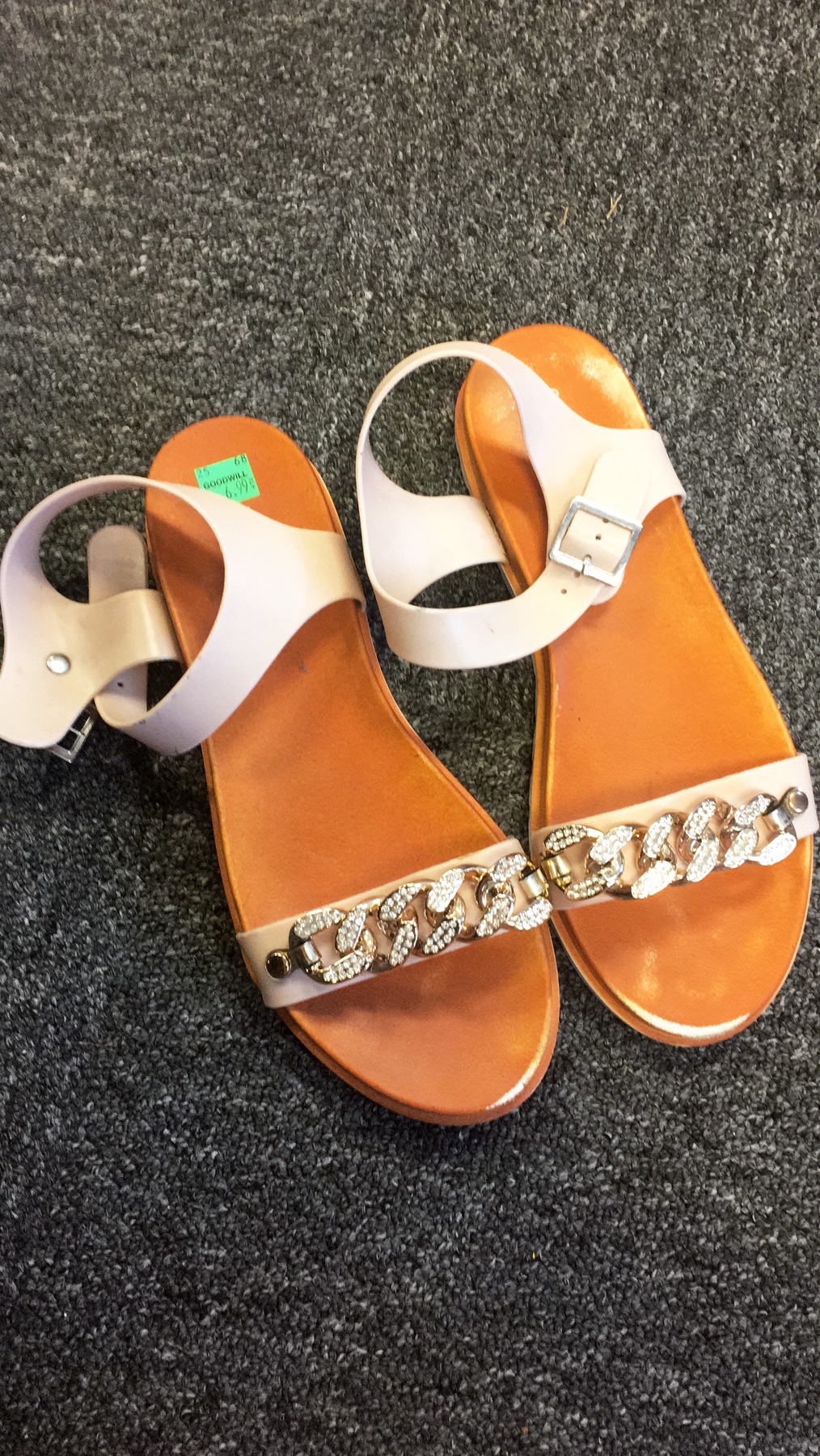 I found many great items as I perused the racks at Kings Highway. The shoe area, for one, was bonkers with cute styles. Vintage, contemporary…you name it, I found it! Pairs from all decades graced our the racks.

Look at these show-stoppers! My lovely Meetup fashionista took home at least 5 pairs of these sassy stilettos.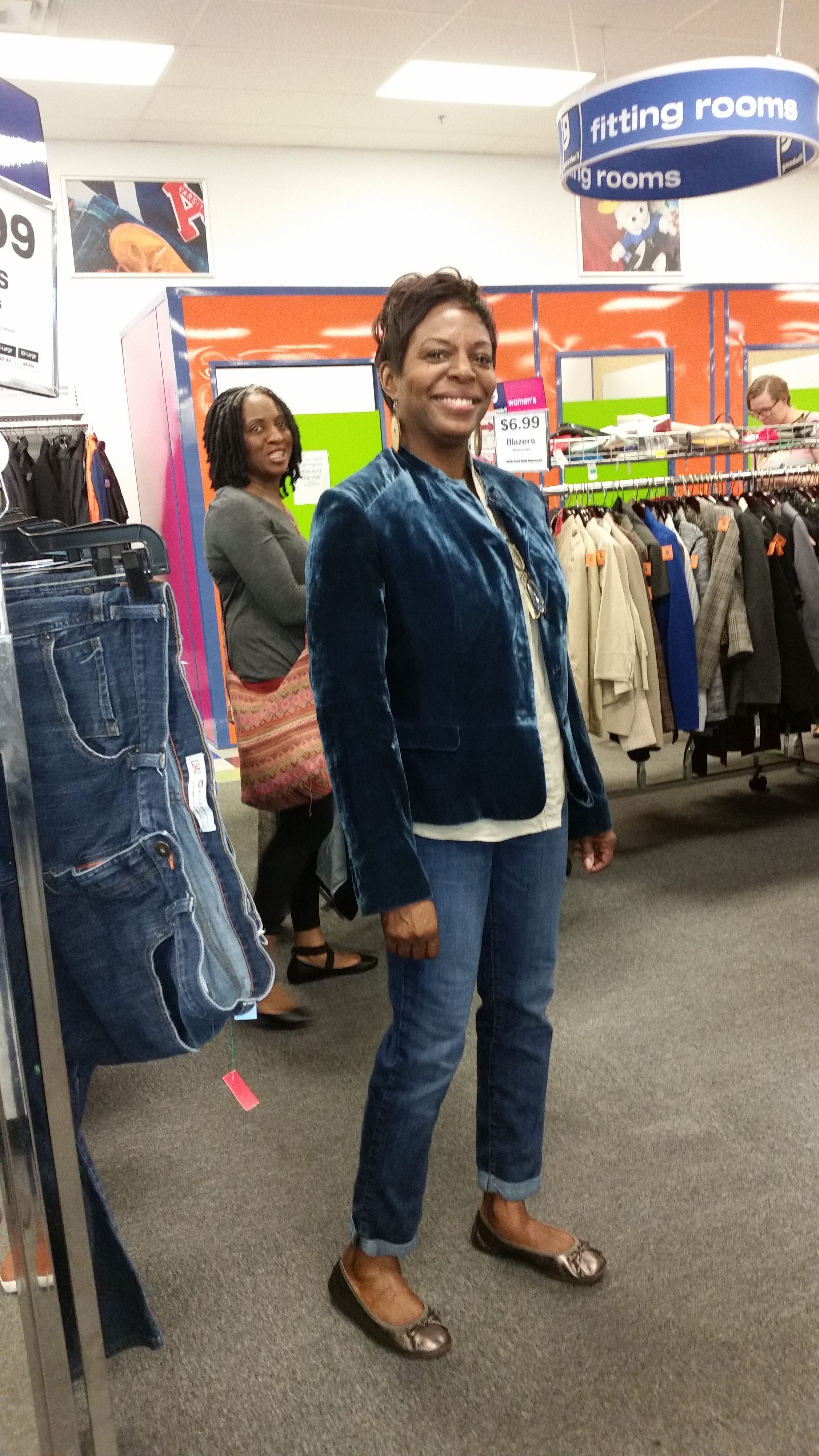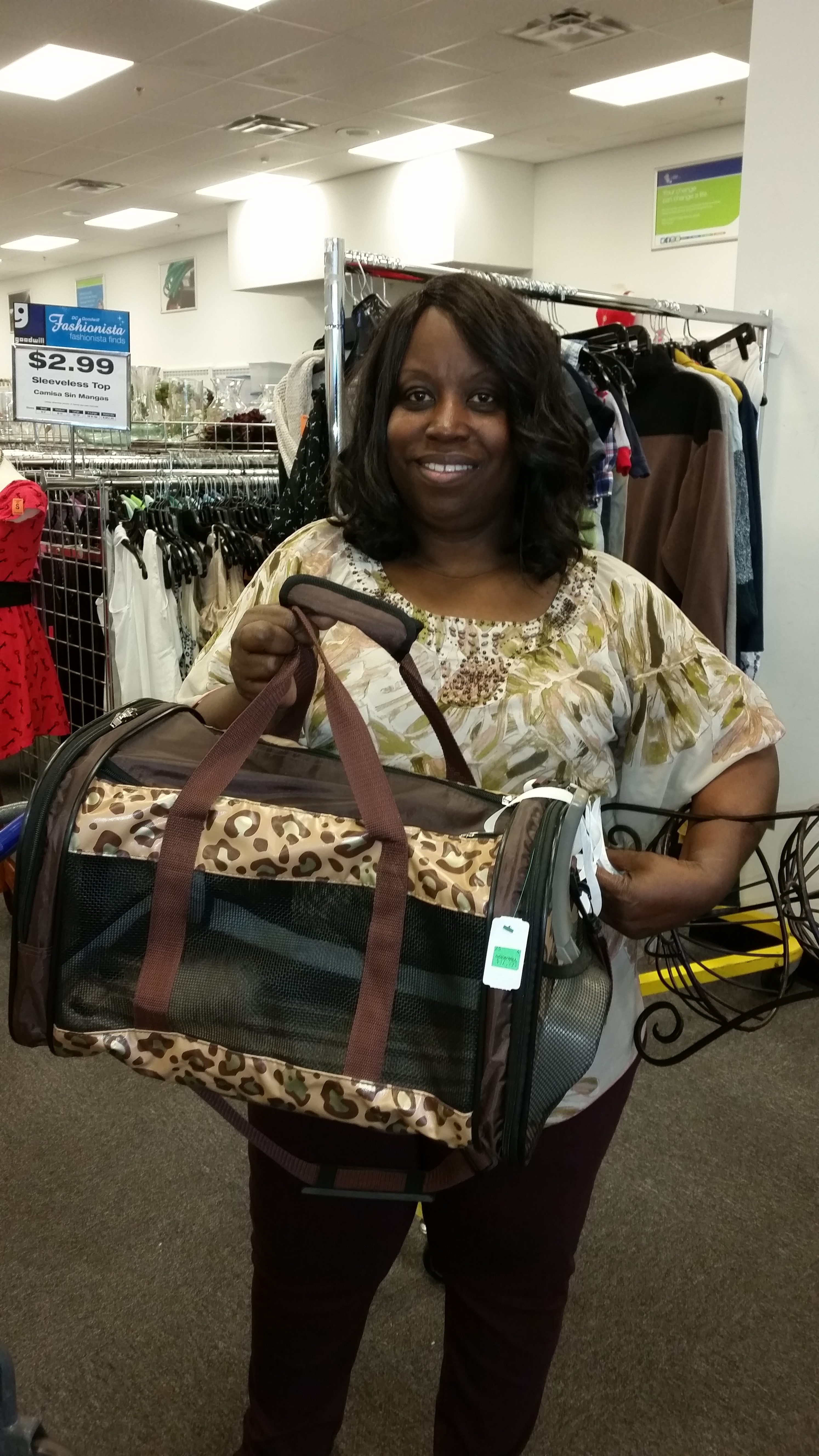 These Meetups have truly become a community-building Goodwill shopping bonding event. As always, Meetup attendees left with carts full of treasures and name brand finds. Literally, every single attendee left with at least one big bag of items.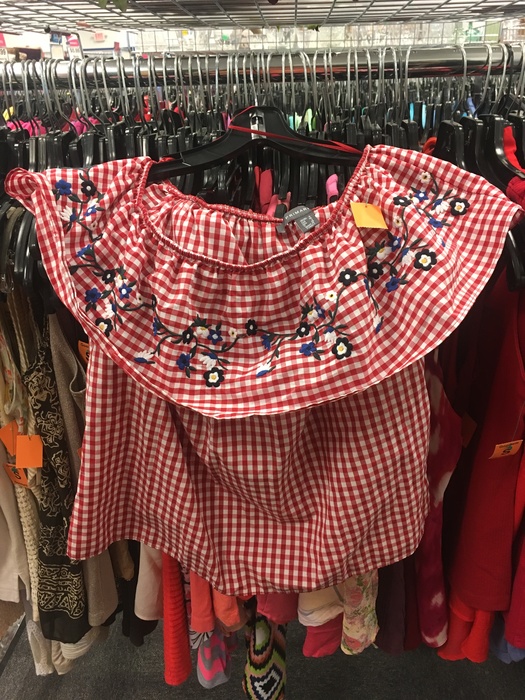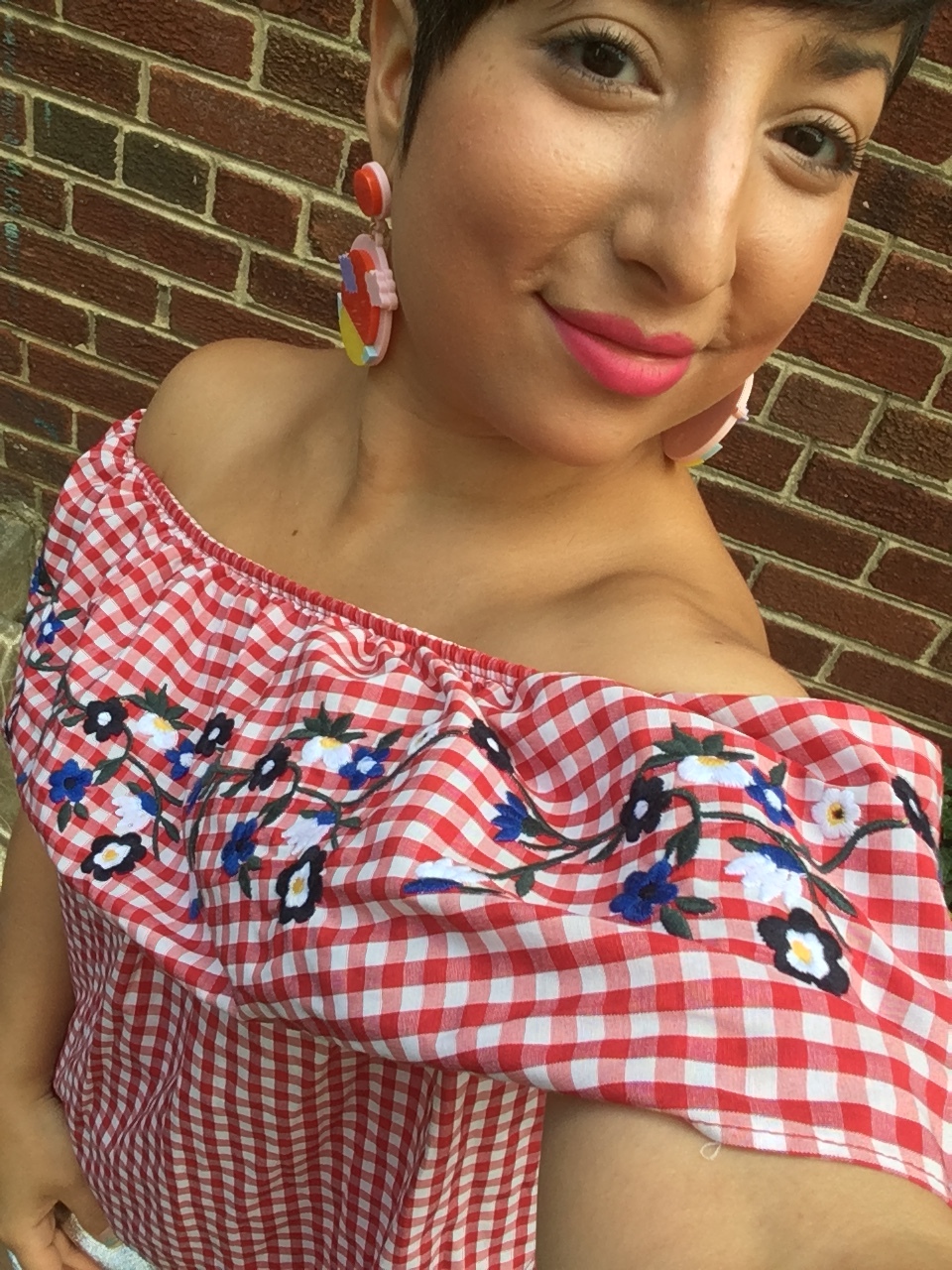 I myself took home a few great finds of the summer, and I was so excited about them, I wore a find a day after the Meetup!I found this Primark gingham top for under $5 on the tank tops rack. With some fun earrings and silver shorts, I made this blouse into a key component of my Sunday afternoon "errands-running" look!
It's such a pleasure to meet like-minded individuals who love fashion and know how to shop smart. There's nothing better than shopping for a great cause that provides job opportunities in my community.
Come to our next Meetup if you couldn't make it to this one! Sign-up for our Meetup group! <3