Goodwill always has a nice selection of pretty plates, teacups, and saucers which are the perfect things to upcycle into fancy bird feeders for your outdoor space.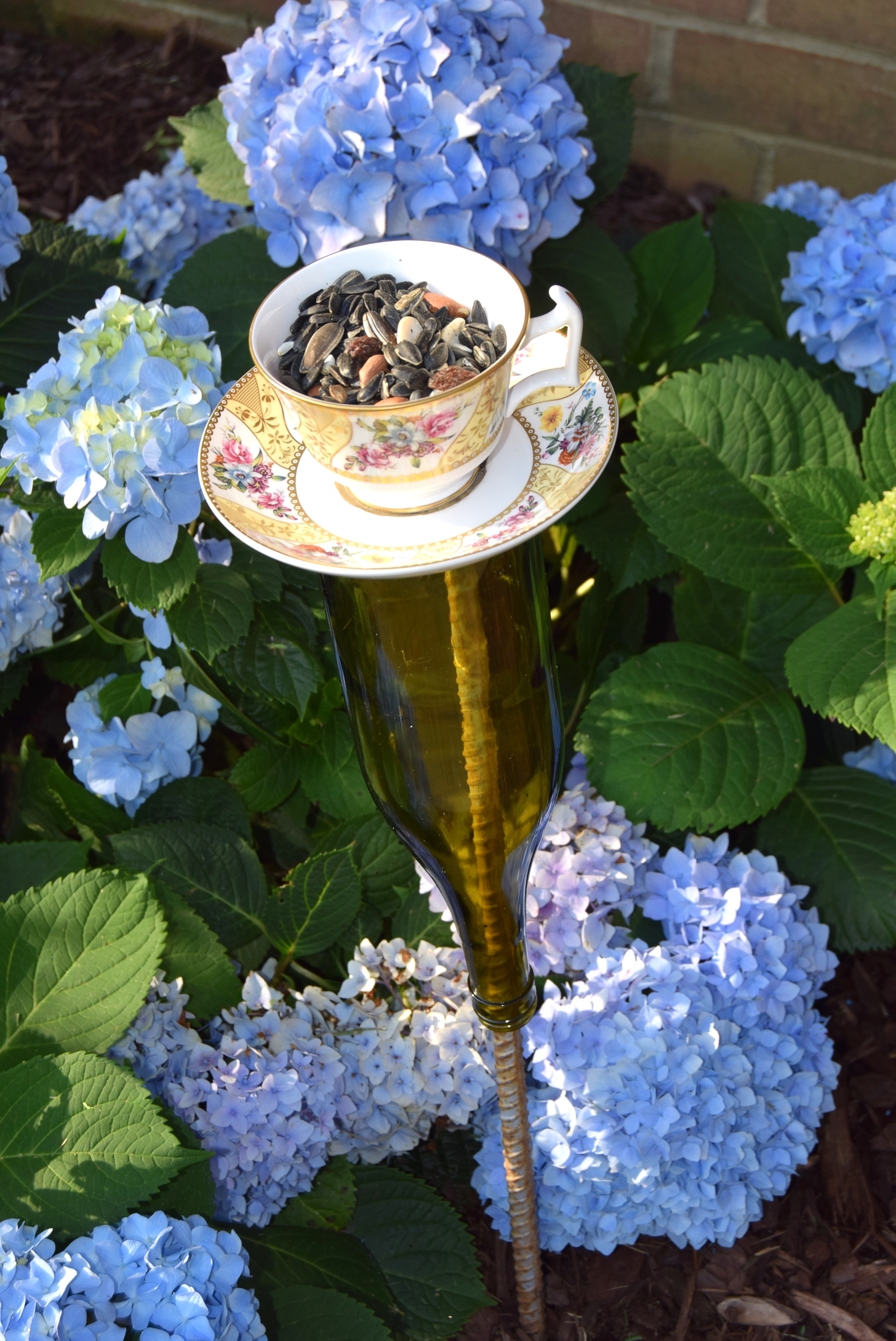 You can make a fancy bird feeder several ways. This video offers a few ideas, including hanging bird feeders and ones you poke into the ground.
No matter what style bird feeder you choose, start with a pretty piece of china from Goodwill and heavy-duty craft glue like E6000.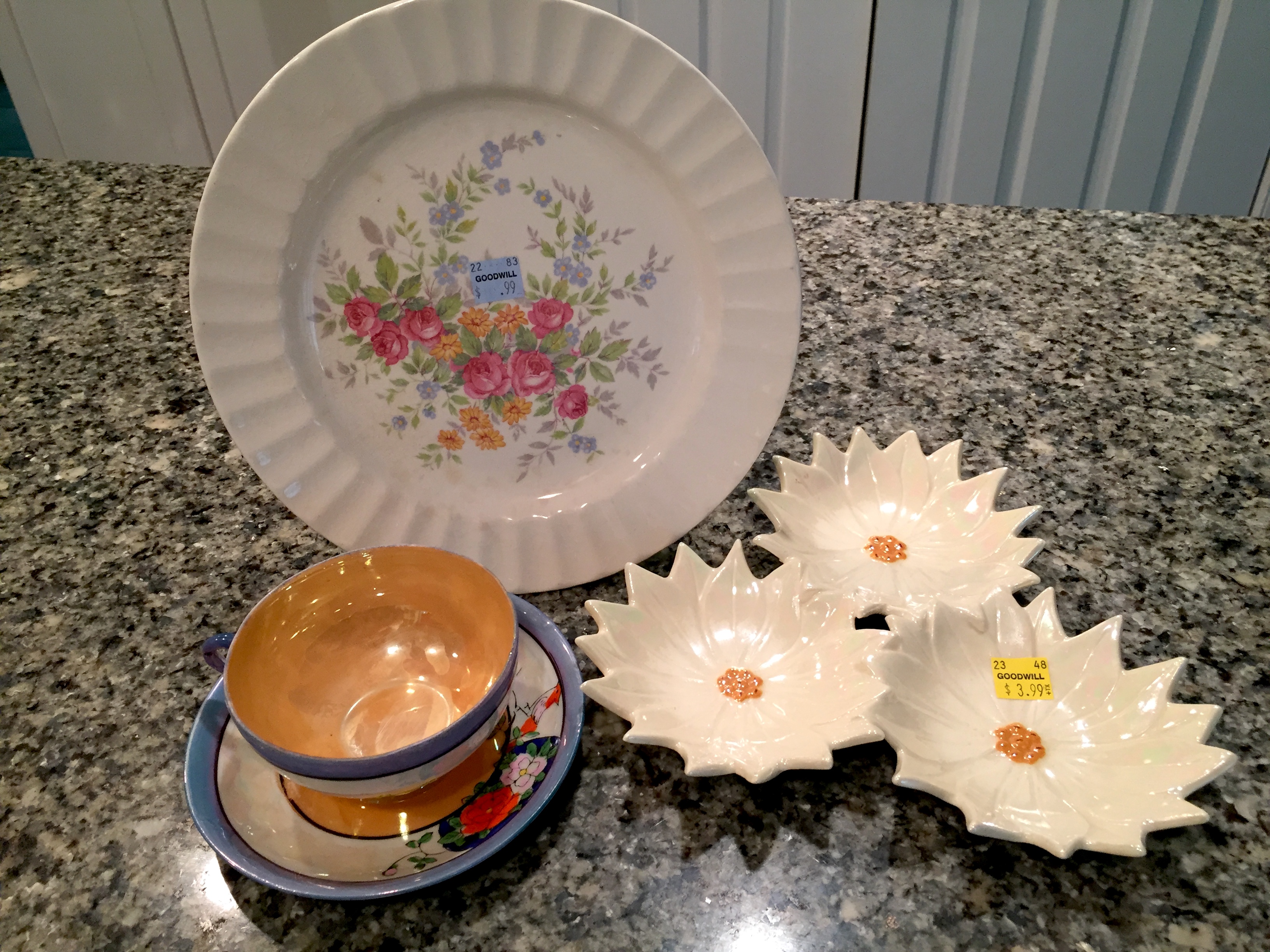 If you are making a bird feeder to stick into the ground, you will also need a bottle and a piece of rebar. I raided the recycle bin for wine and beer bottles for this project. The green glass blends in with the leaves nicely. You can also use a discarded olive oil bottle or even purchase a colorful glass bottle from Goodwill. Rebar is available at the hardware store in several lengths. I used 2-foot sections.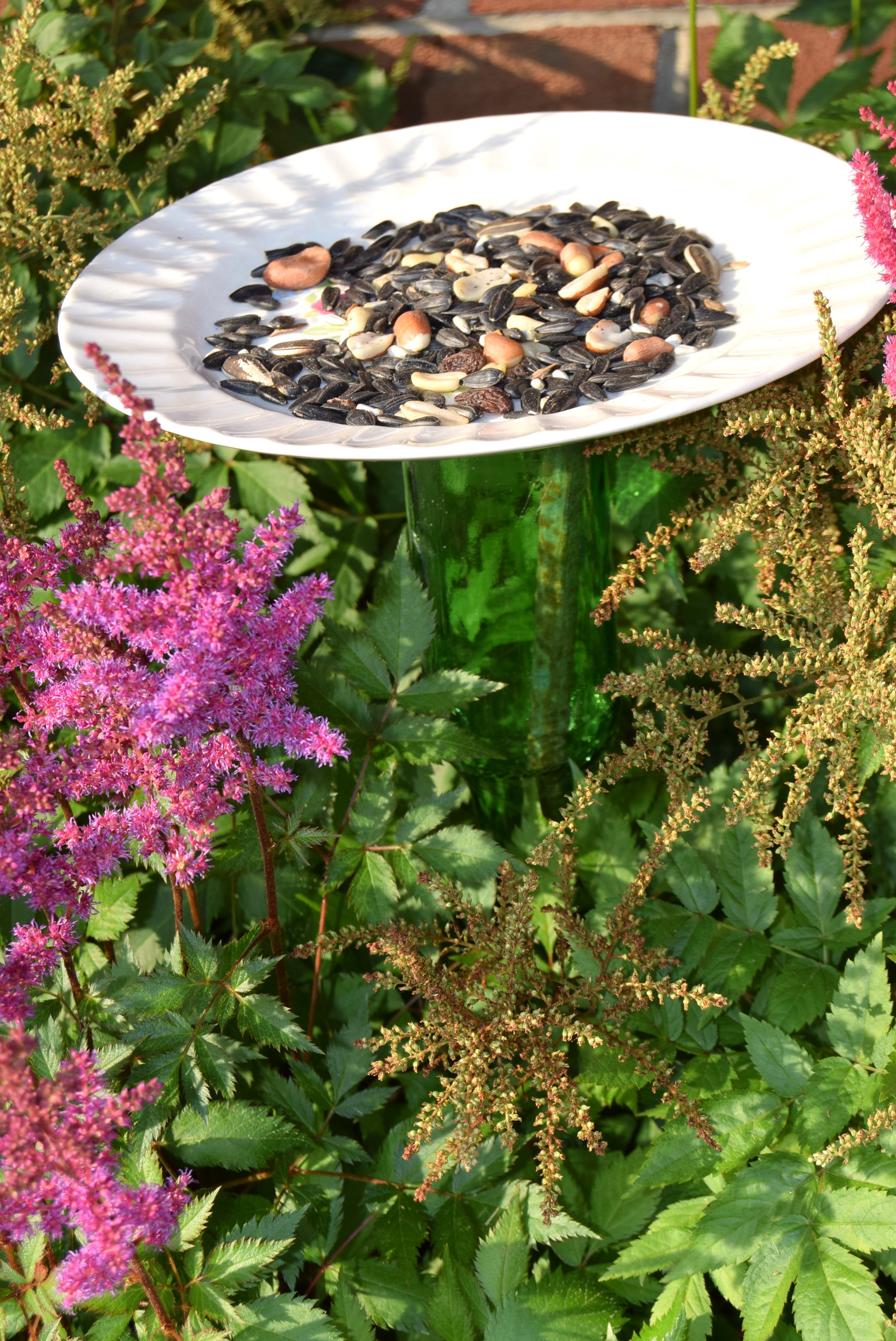 If you are making a hanging bird feeder, simply turn the teacup on its side and glue onto the saucer. Let the glue cure for a day or two, fill with bird seed and you are ready to hang it from a tree, balcony or patio overhang.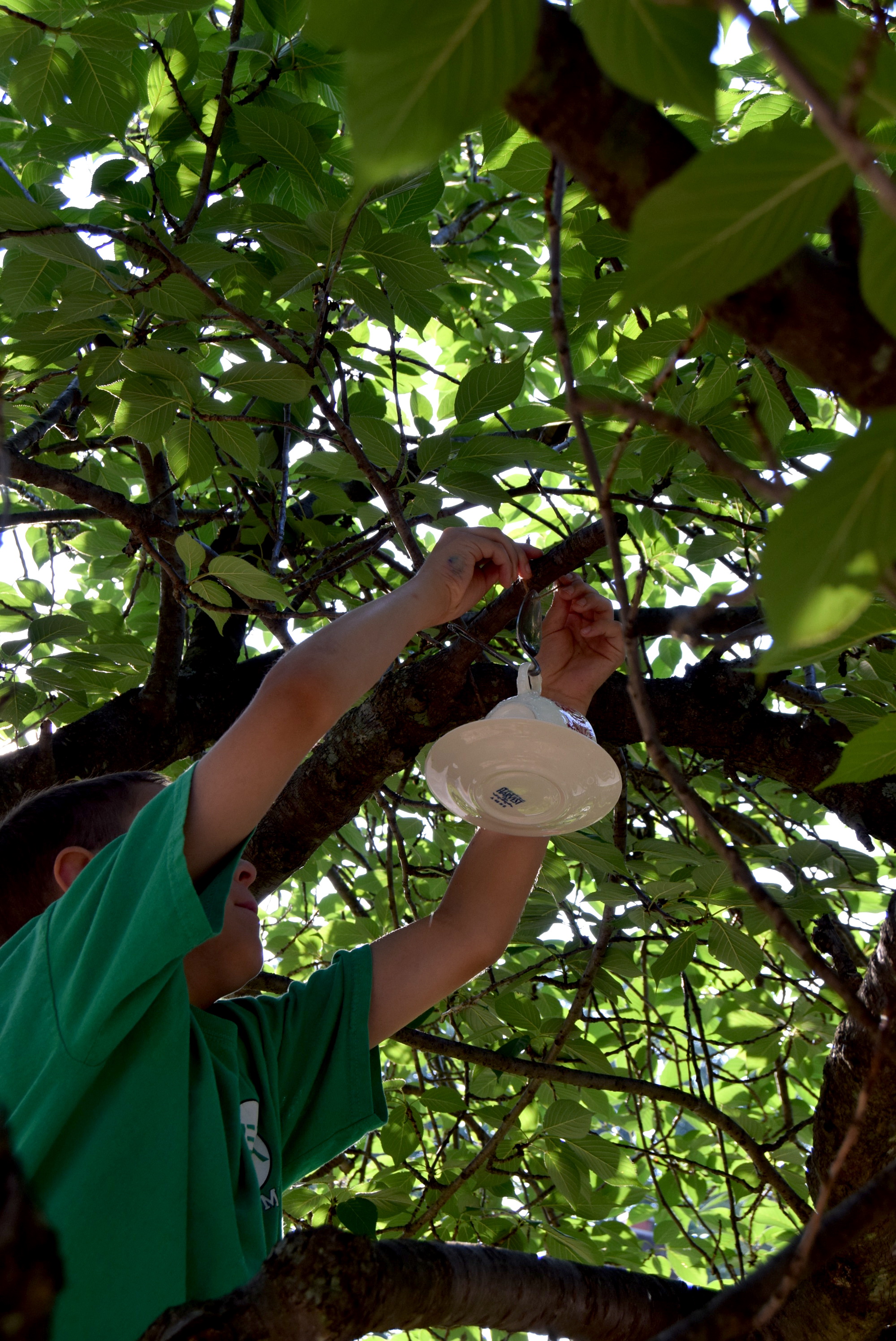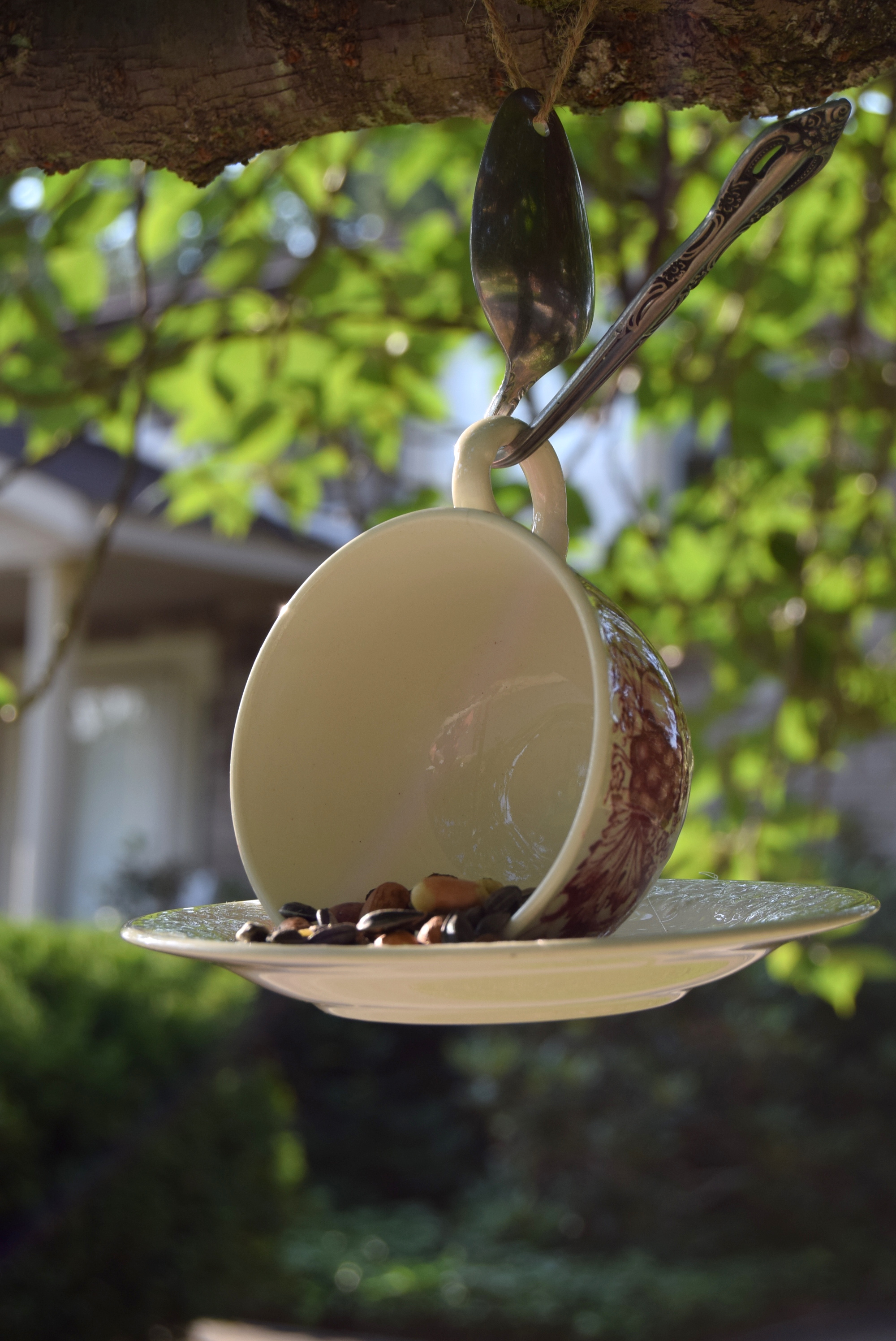 These birdfeeders are quick and easy to make—and they look so pretty. (The birds love them too!) All it takes is a little creativity, some glue, and Goodwill!
Courtney Mickalonis is an artist, teacher and treasure hunter at All Things New Again, her family's furniture and paint boutique in Leesburg, VA. She finds old furniture that nobody loves anymore and makes it beautiful—and useful—again. Courtney teaches a monthly Learn How to Paint Furniture class at their Leesburg studio and offers a free online painting lesson every Friday on the All Things New Again Facebook page.