Back when I was in high school, I loved all things DIY. Ripping my own jeans, sewing skirts…I tried to live out my punk rock self-sustaining ideals, instead of preaching them without practicing. Of the many endeavors I explored, one of them was ways to make my own band shirts.
I was a huge music lover (I still am) back in the day, but most websites didn't sell the shirts I wanted. New wave bands, 80's pop groups…the memorabilia was rare. And if I could find any band gear, it was likely that I couldn't afford it. Thus – I looked to making my own logo shirts and patches to pay homage to my favorite acts.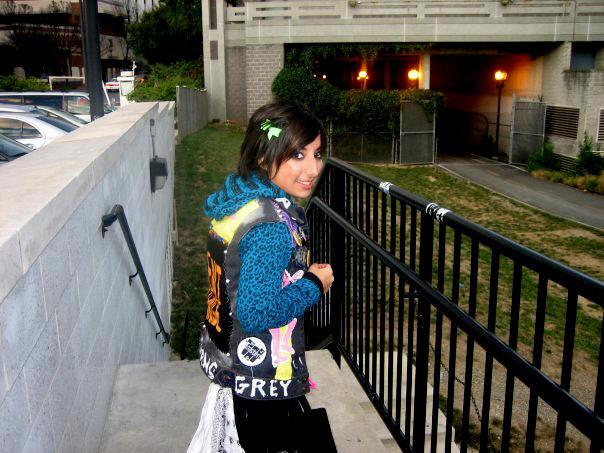 At first I made patches….but I just couldn't get enough. I wanted shirts….and then a unique punk studded jacket too. It was with this curiosity and hunger to learn that I found out how to stencil my own clothing.
I still remember some tips and tricks to stencil-making and I've been putting them to good use.
Most recently, I upcycled a kid's Guess jacket from Goodwill that I snagged for like under $5. On the front, I made a space to place all my favorite retro band pins. Turning around to the back, you'll see that I sewed a vintage sequin patch in the middle and hand stenciled my Instagram handle name – @petite_punk.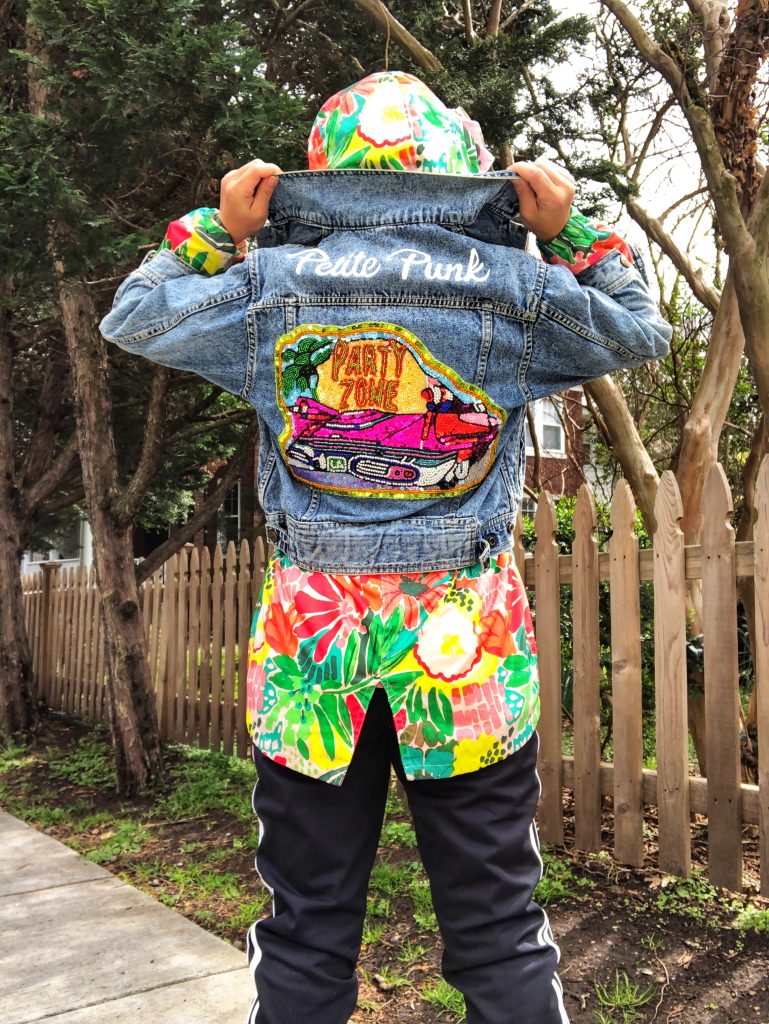 As I finished this project, it dawned on me that I should probably share some resources that I use to make my own denim stencil creations. I wanted to help provide some inspiration so that you can also make one-of-a-kind beauties at home!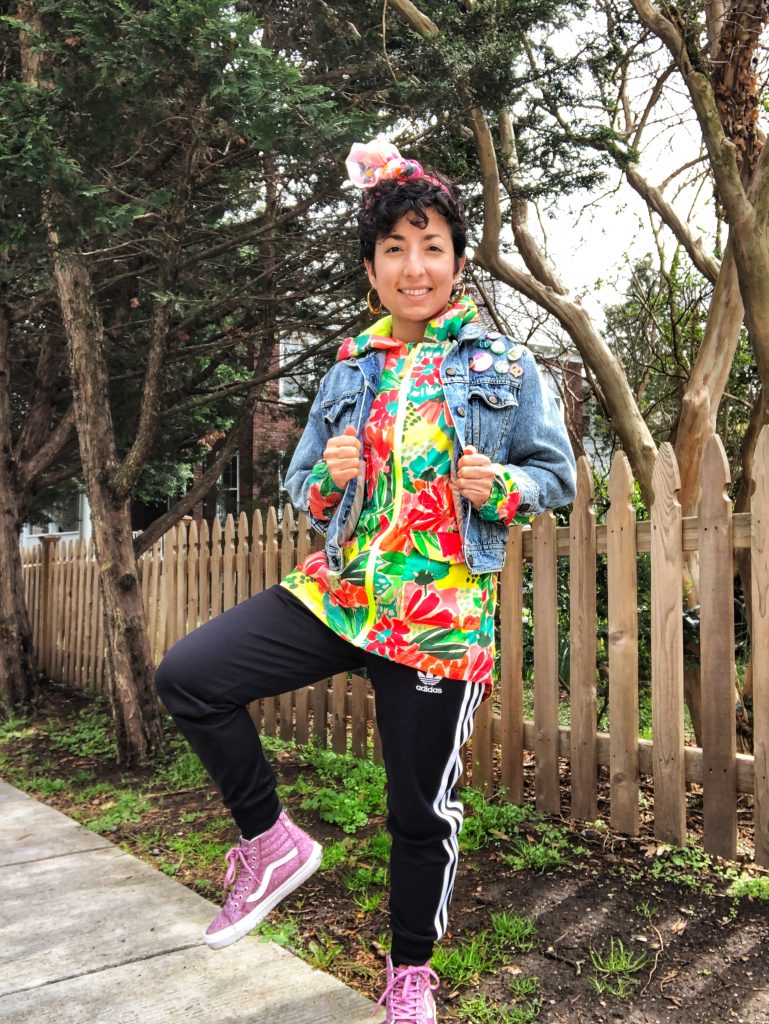 As you peruse these websites, please note that every project takes a few tries. With some demoing and practice runs, your stencil designs will be crisp and you'll have radical beauties to showcase in no time!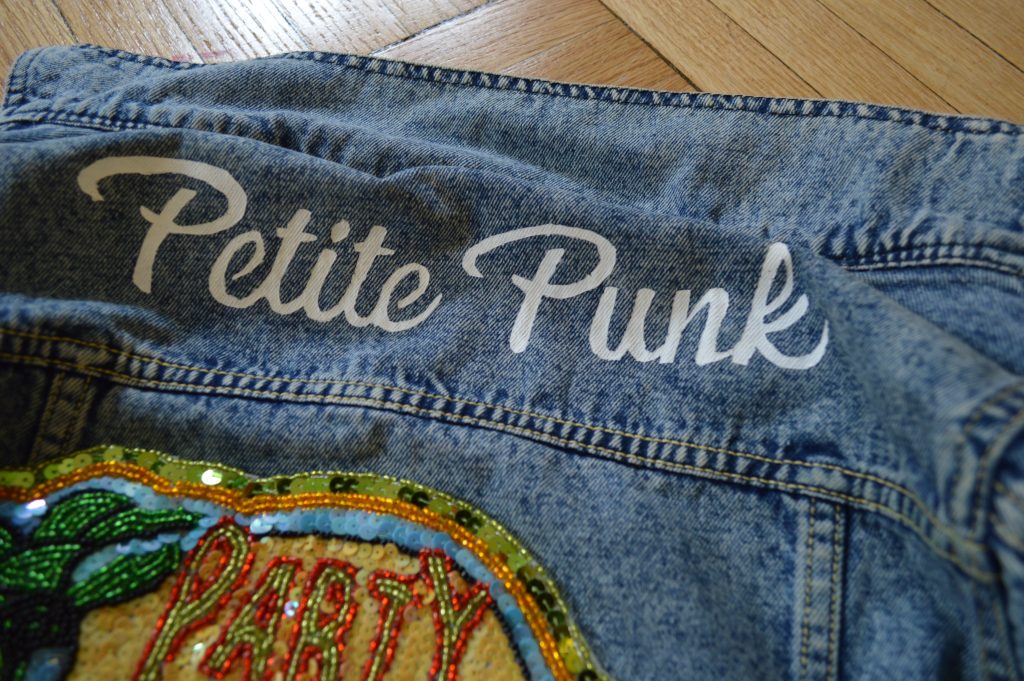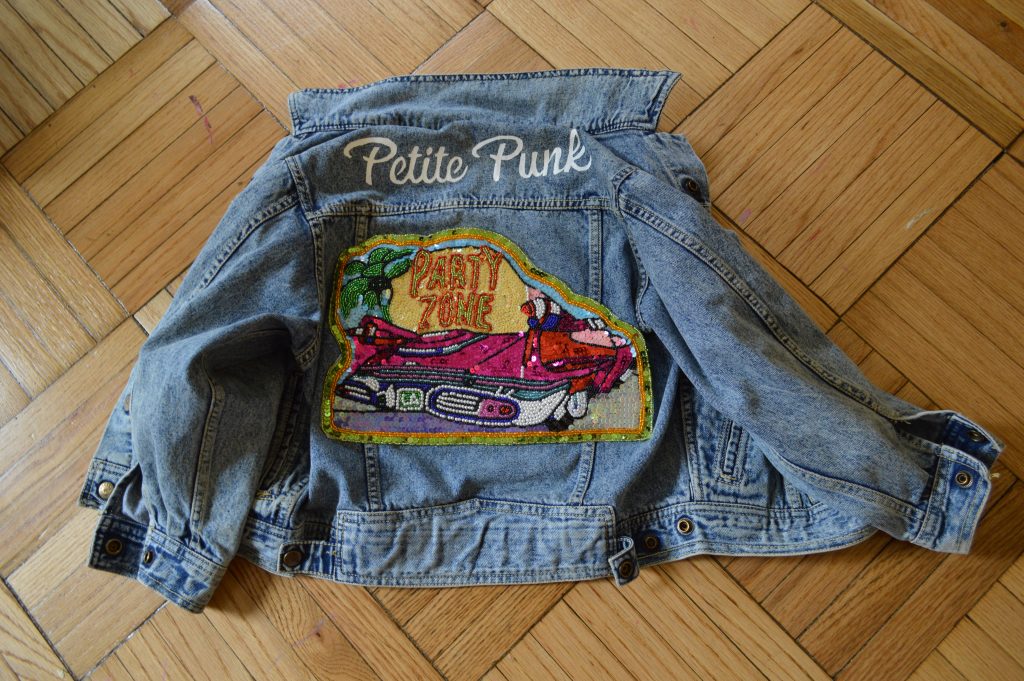 Stenciling With Pre-made Stencils
Stencil Stories posted a great tutorial that shows how you can stencil a jacket using pre-made stencils and fabric paint. You can find a variety of sturdy stencils for purchase online with a quick Google Search.
The Freezer Paper Method
This is my frequently used way to create stencils. With this method, the design options are endless!
Warning: This is more of an advanced way of stencil design and application. It requires the ability to use a craft knife with precision. It also can become a multi-day process, that requires many steps that have to be done correctly for the stencil to turn out nicely. I used this method for my jacket showcased in this post. With this method, I also recommend using craft paint for opaque designs.
To learn more about this stencil process, visit this useful guide: https://www.instructables.com/id/Stencil-Painted-Denim-Jacket/
Spray Paint
You can use this type of paint for handmade and store-bought stencils. Instructables has another great guide (https://www.instructables.com/id/How-to-Make-Great-Stencils-for-Spray-Paint/) for using spray paint in stencil work. A few details should be noted when using spray paint:
Spray paint can sometimes have a life of its own. Be sure to practice with the can so that you're not spray too lightly or aggressively on your jacket
Colors can look different on various fabrics. Try a paint test on denim to ensure it's the color you want
Spray paint has fumes. Use this medium outside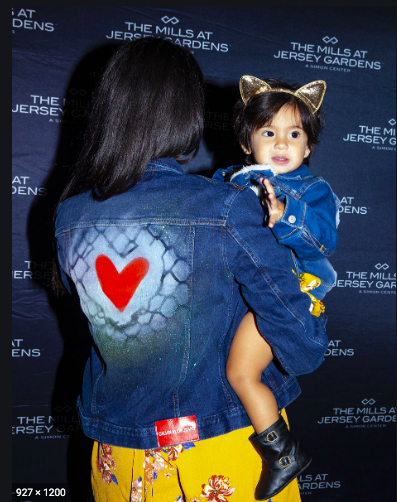 Thank you for reading and happy stenciling! We can't wait to see your creations!