"What a Dish You Are!": Upcycle Plates & Candle Holders into a Sweet Candy Dish
Two weeks until Valentine's Day is here, and there's just the right amount of time to make a gift for your sweetie.  Here's an idea to create a special dish to hold chocolates and other heart-shaped treats. 
Pair up glass plates with candle holders for a two-tiered dish that is so charming yet so simple to create.  And once the holiday has passed, this oh-so-sweet little piece can be reused as a place to hold jewelry, place teabags, or hold office supplies.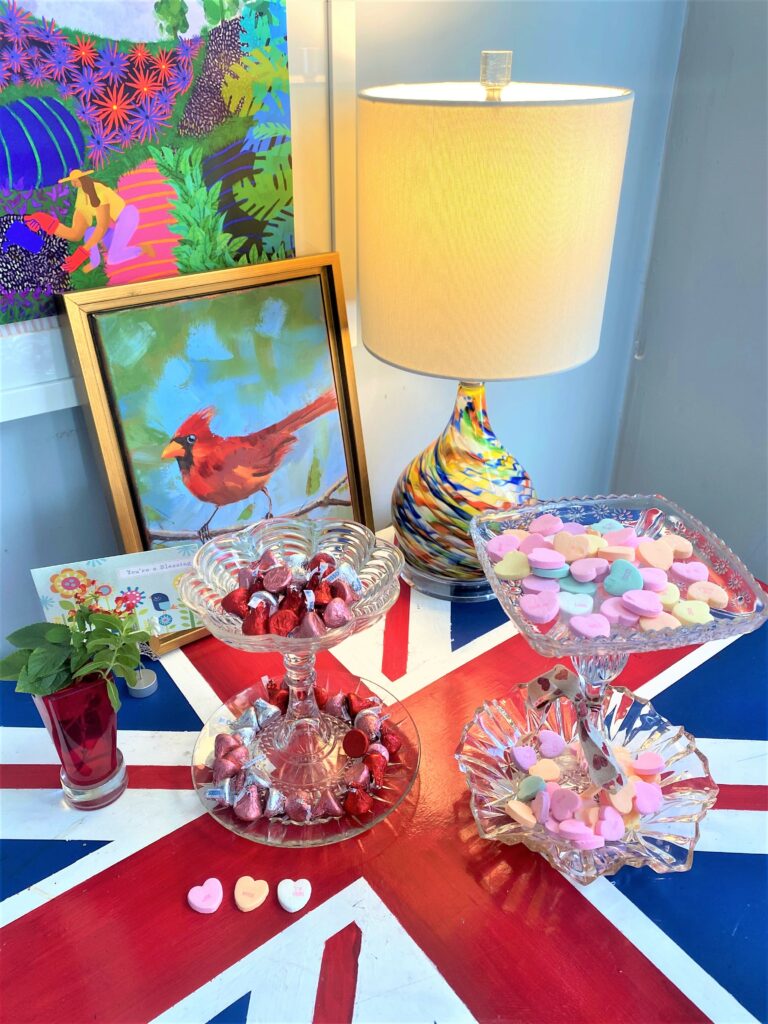 Items needed:
· Two clear glass dessert-sized plates
· A glass candle holder
· Fast-drying epoxy glue
·        Small paintbrush or plastic knife
· Painter's tape
· Candy, of course!
1.      Make your heart beat faster when you pick up great deals at Goodwill
There is something special that happens when you hit Goodwill and find wonderful times to upcycle and repurpose. And when you see the lower-than-low prices, it will make your pulse race with excitement! And you are showing love for Mother Nature by keeping items out of landfills and giving them a new purpose and life. Everyone wins for sure.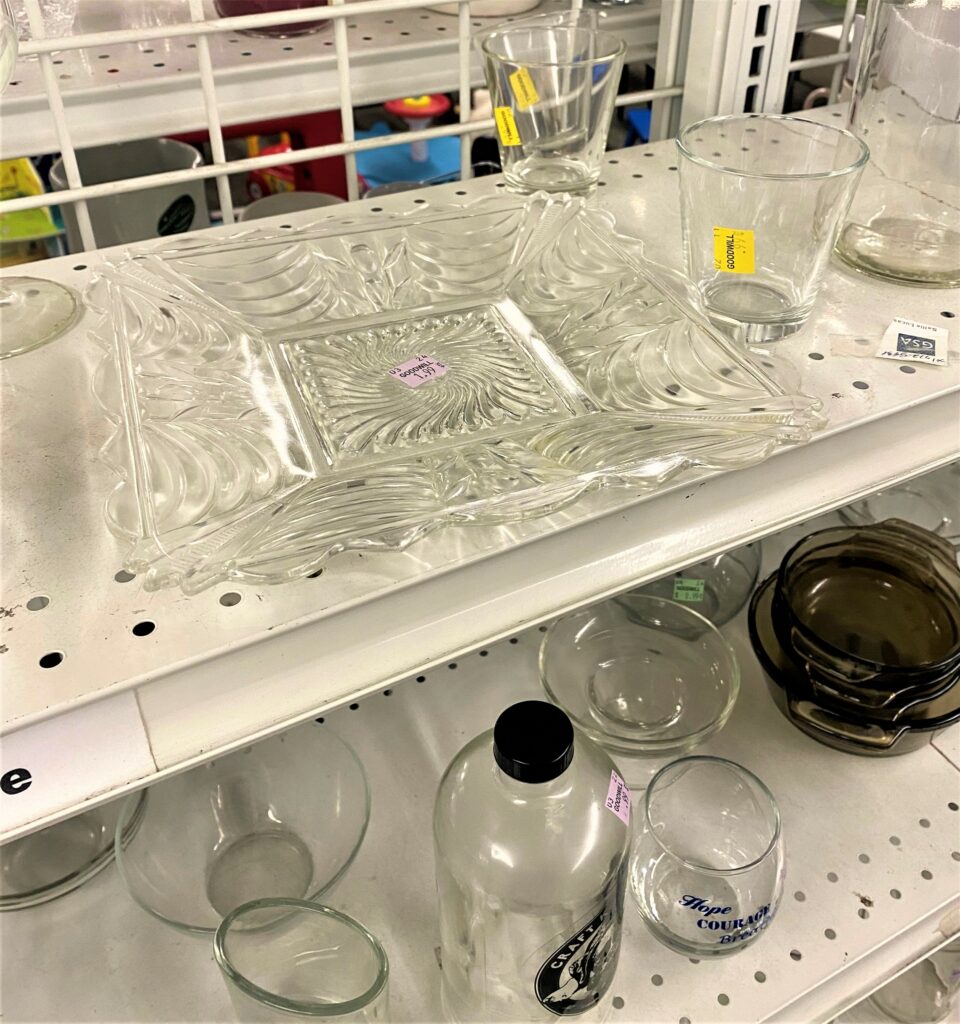 In the Housewares section, you'll be sure to find just what you need for this heart-warming, happy project.  Small, dessert-sized plates with flowery shapes and details were found there, along with several candle holders, also made of clear glass.   In place of candle holders, you could use fluted champagne glasses or short bud vases. 
Design idea:
While the design and look of these are based on the clear glass and finding items that have pretty carved details, you could also pick out items that are the size and shape you like, and once the project is done, you could spray paint it all one color, so the various parts are connected.  White, pink, and red are perfect paint options for this love-filled holiday, should you want or need to go down that road.
2. Select your stacks
Once back at your workspace, try your plates and candle holders in a variety of ways to see which placement feels and looks right to you. I liked having the slightly larger plates on the bottom to help anchor the look. Also, I liked a flower-shaped plate on top so the final dish/look would like it's blooming.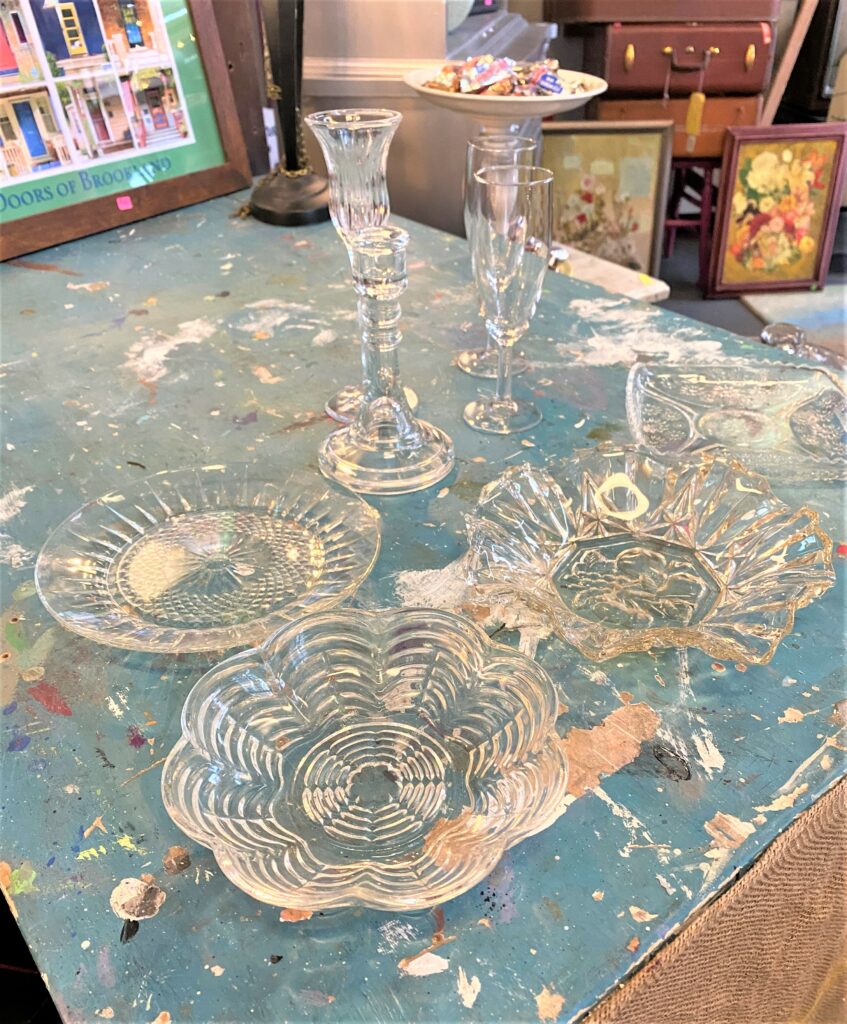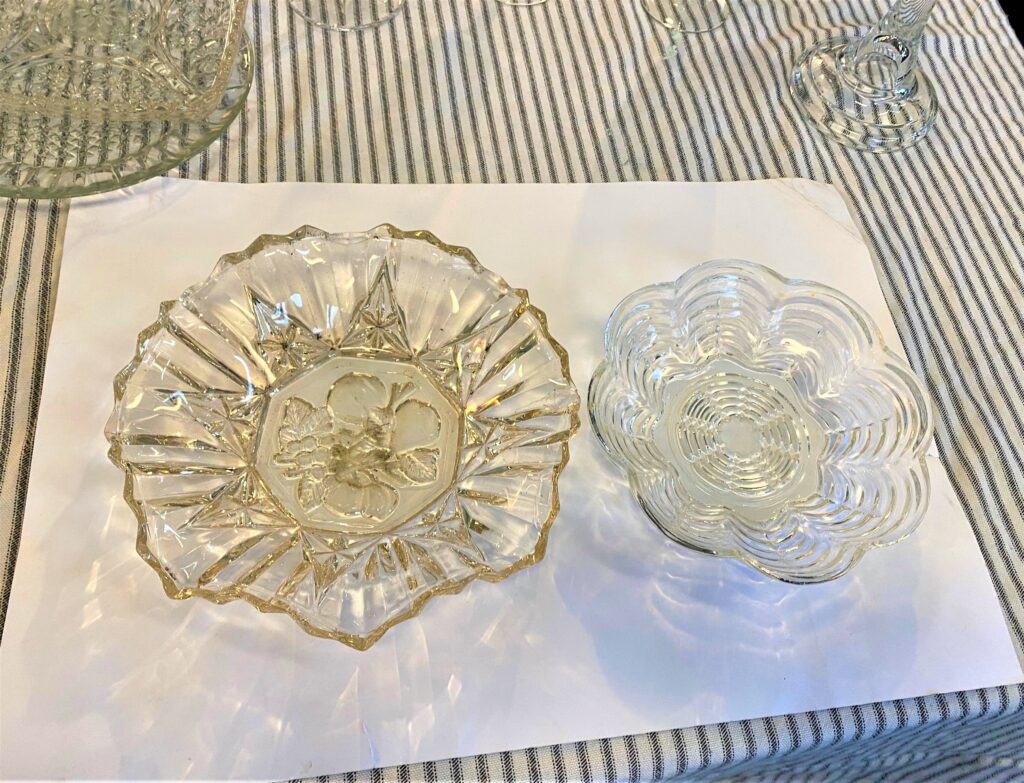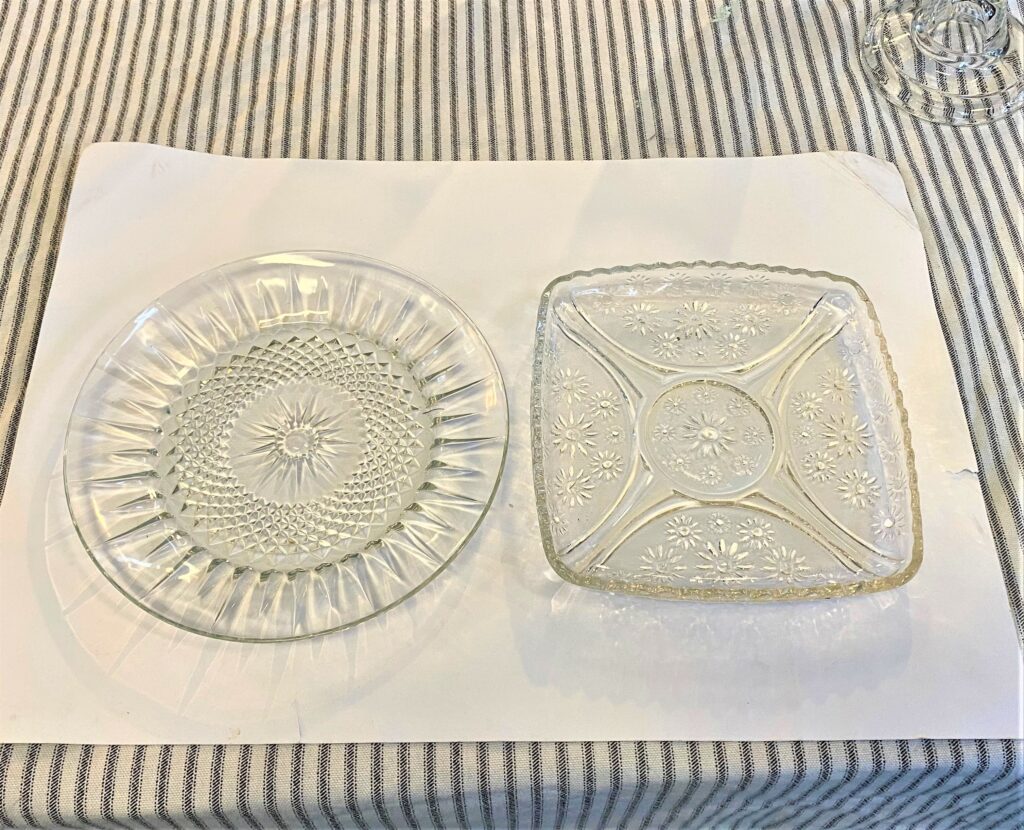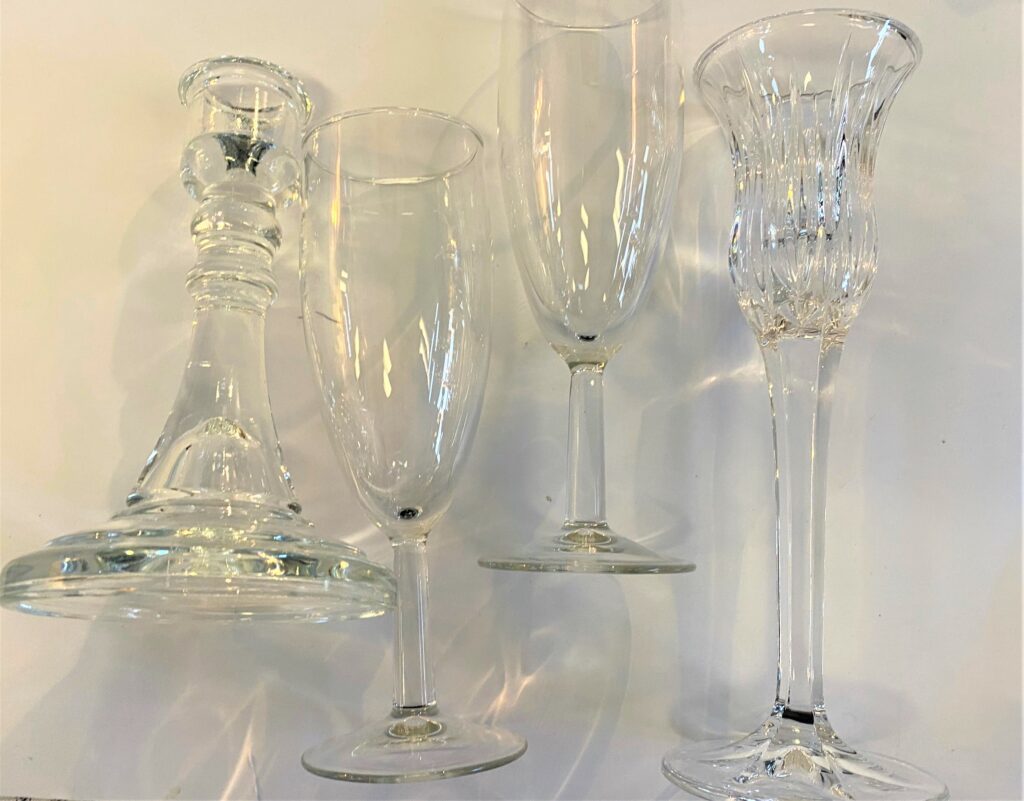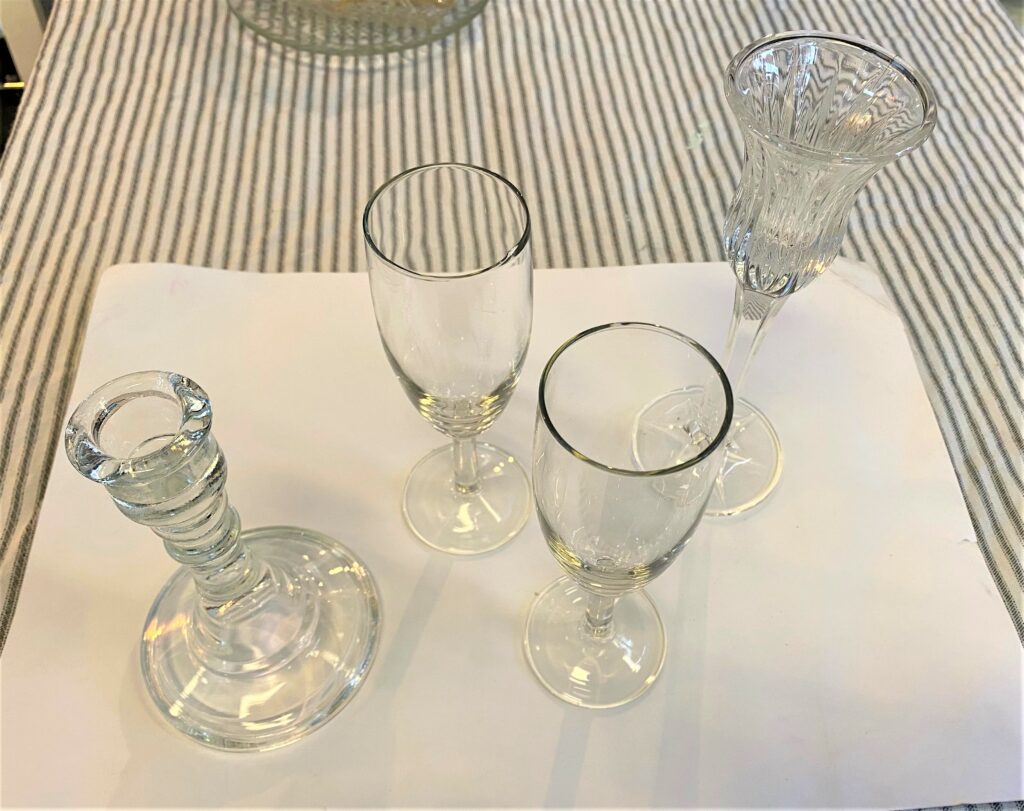 3. Glue & tape
To ensure solid and secure adhering of the various parts, quick-drying epoxy glue is your best option.  Hot glue from a glue gun won't last long or hold up well when moving the dish around.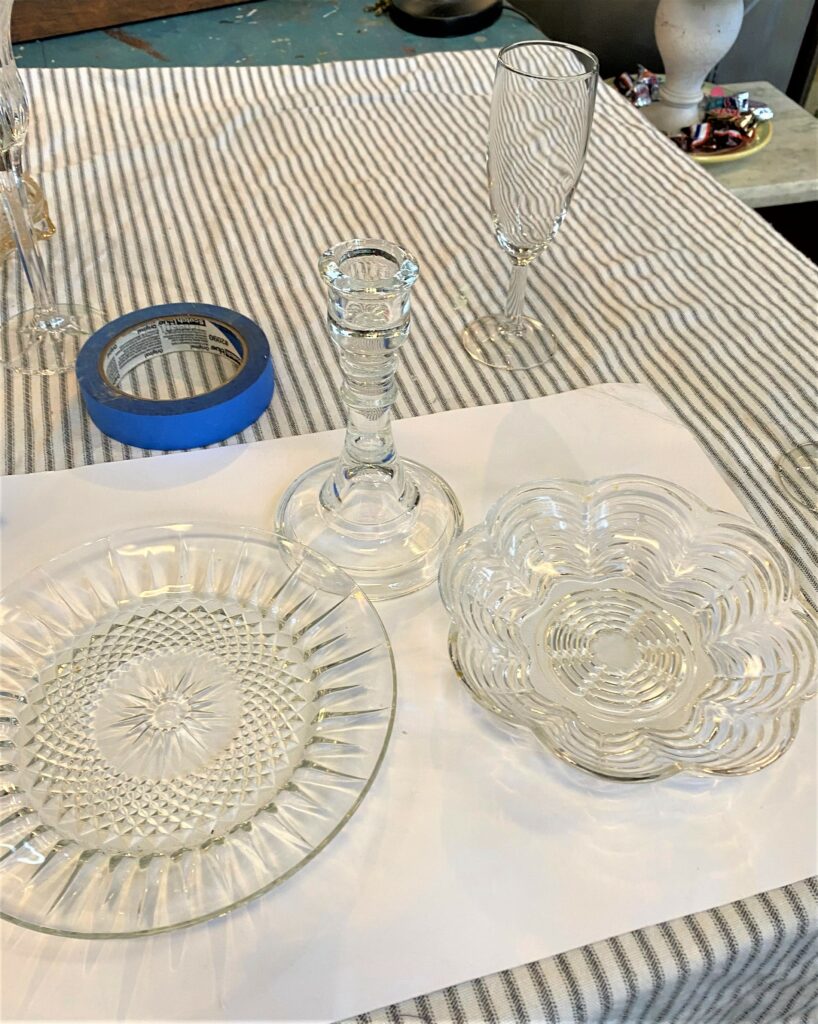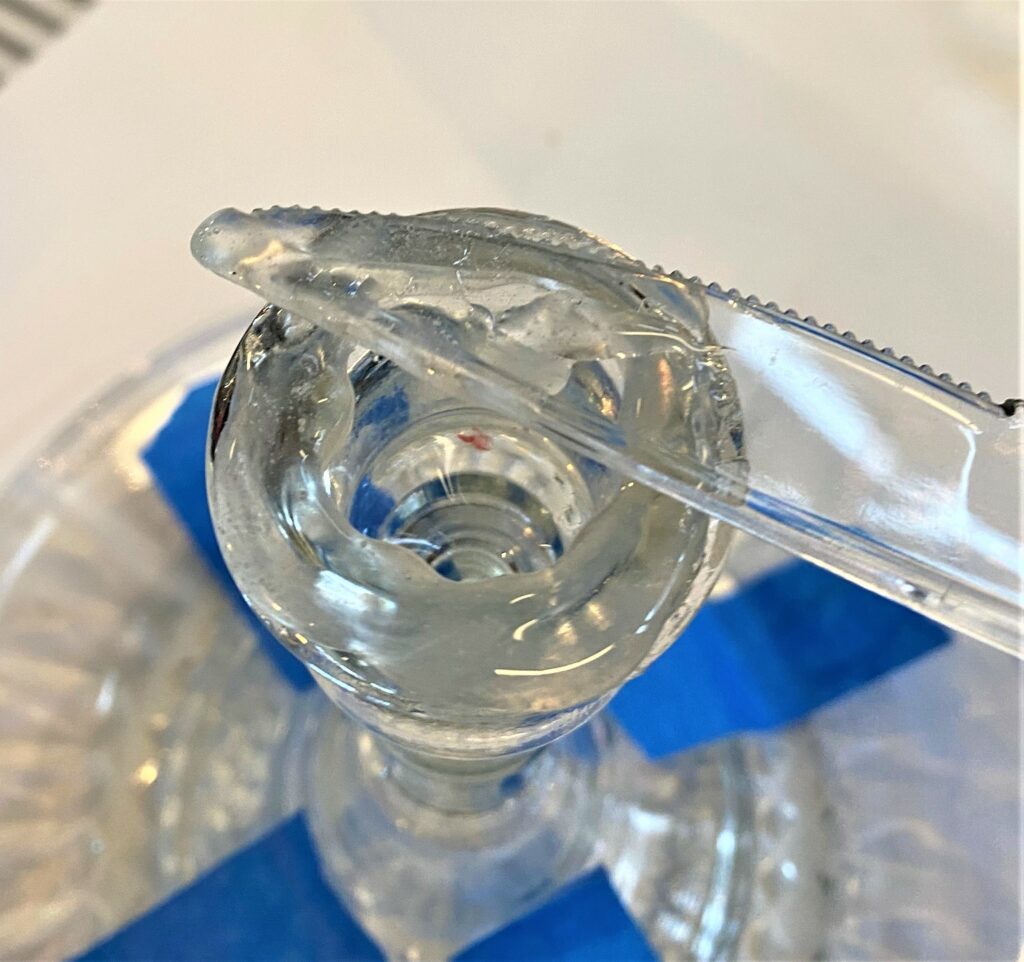 Place your anchor plate down first and on the bottom of your candle holder, and brush on the epoxy glue.  Place the candle holder in the center of the plate and use pieces of painter's tape to hold it in place while drying.  On the top of the candle holder, apply more of the epoxy glue and place plate number two on top.  Again, use painter's tape strips to hold it in place.   Ideally, let your project dry overnight.
Return to your project and remove the tape. It's done! How delightful?! How easy?!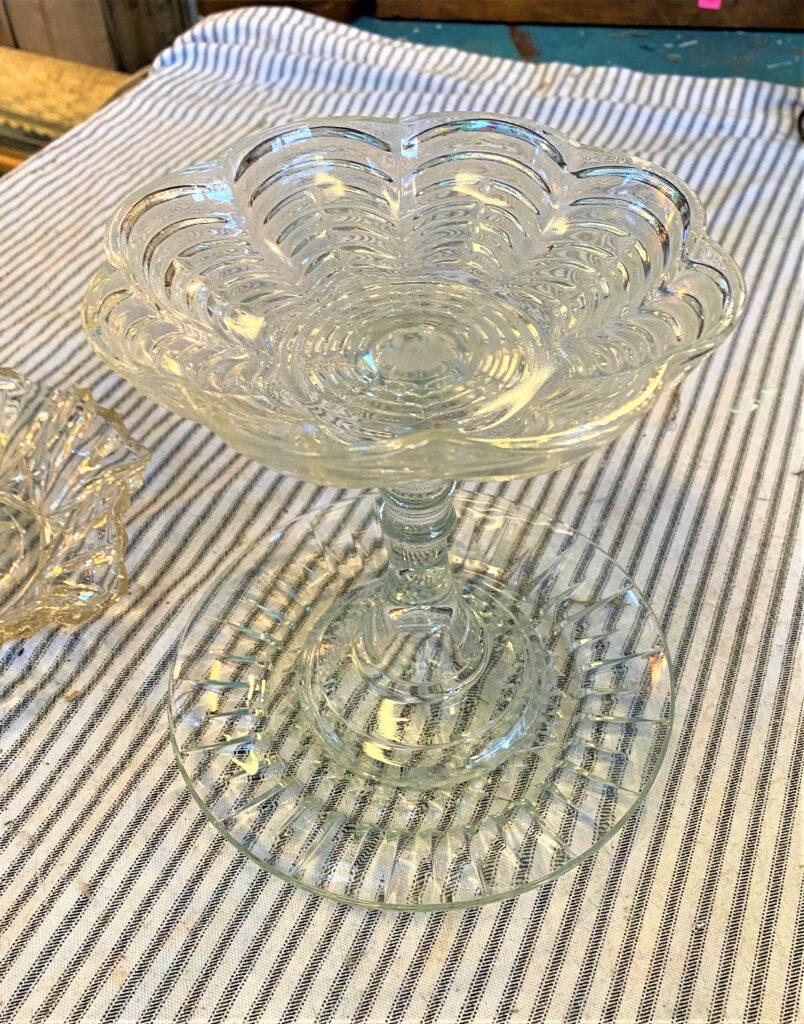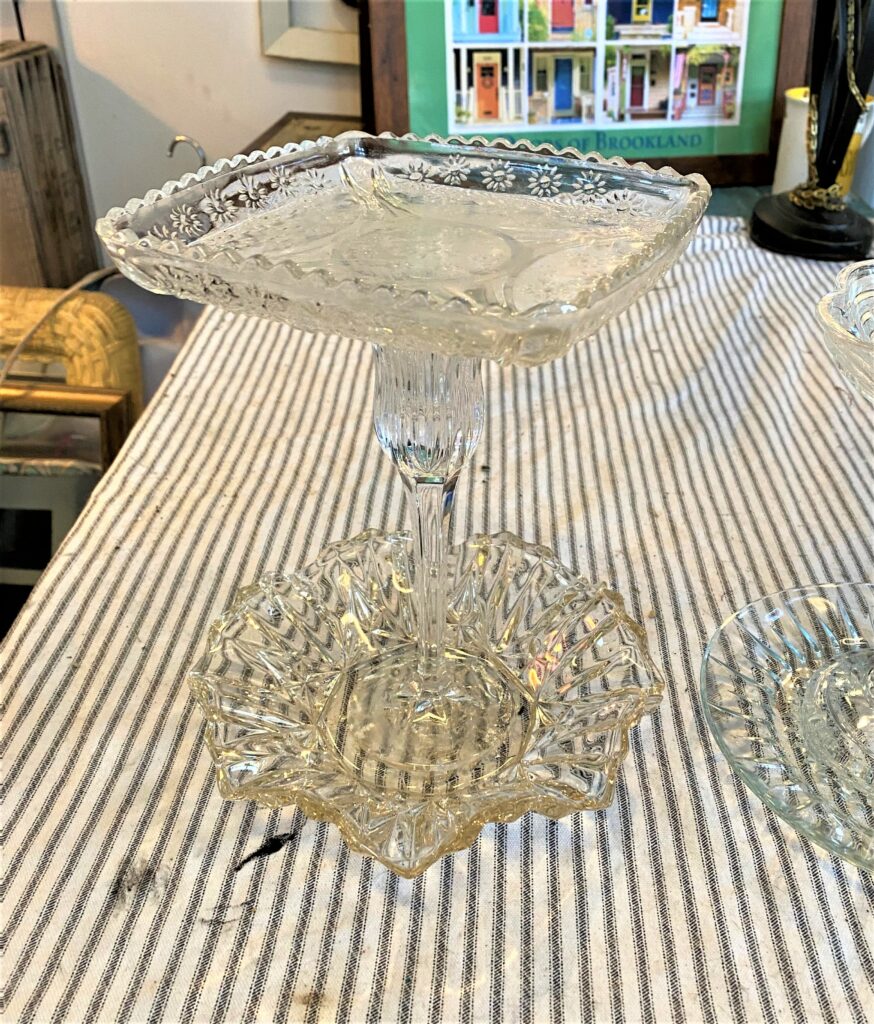 4. Set up with sweets or stash supplies
Your stacked plate candy dish is now ready to be used!  Add candies on it for your significant other, family, and friends.  Put small cupcakes on it for your Valentine's Day meal or party.  Everyone you love will love it, too.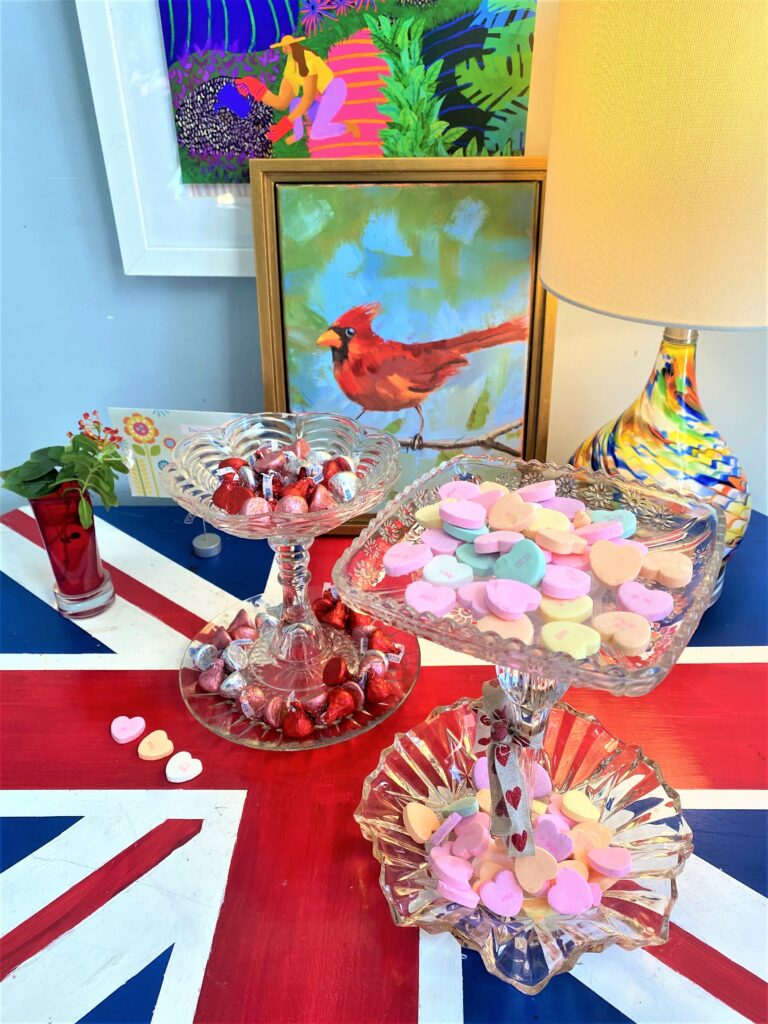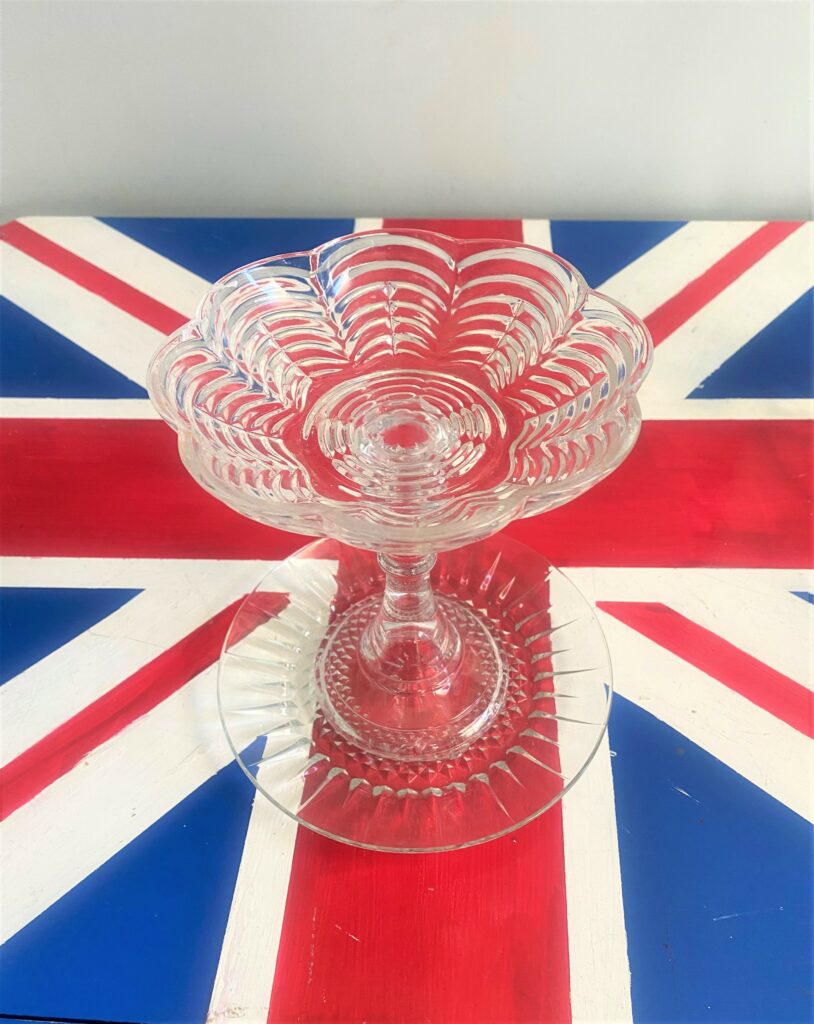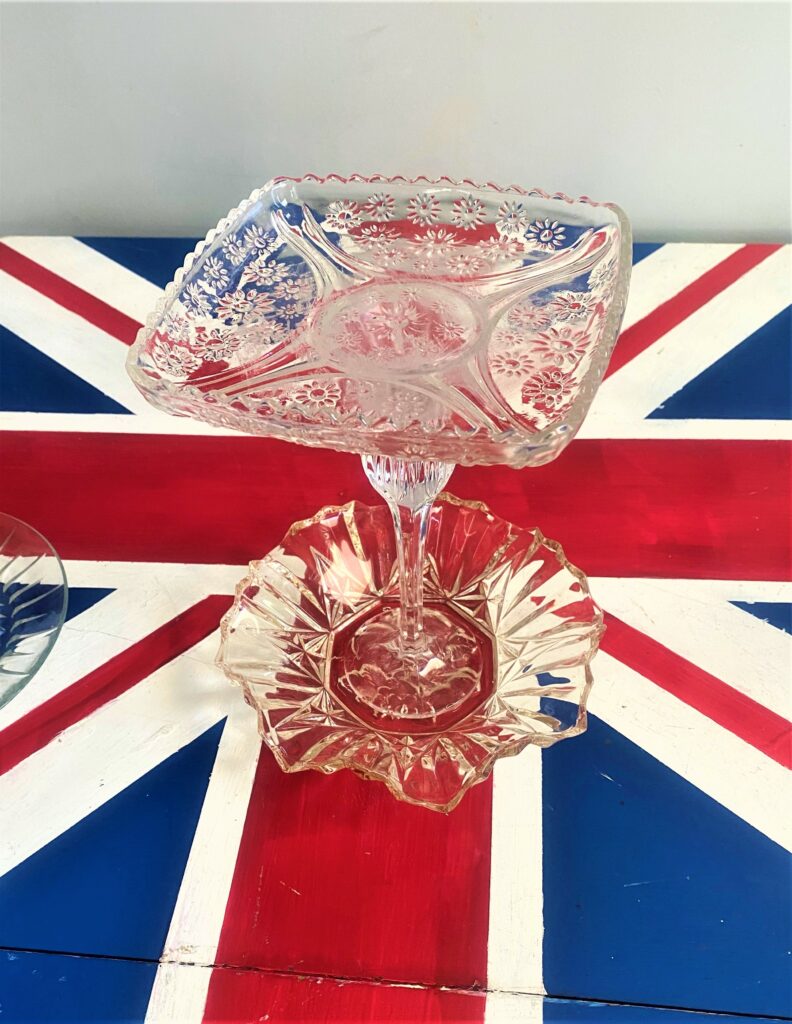 After Valentine's Day passes, you could put it on your kitchen counter to hold tea bags, sugar packets, and small jars of honey.  Set it on your dresser as a place to hold jewelry items.  And how lovely would this look on your desk to hold paperclips, post-it notes, and other small office supplies?
However you use it, or whomever you give it to as a gift, you are certain to feel the DIY love! Thanks to Finding Your Good for all the ways you make our community feel more special—and more loved—too!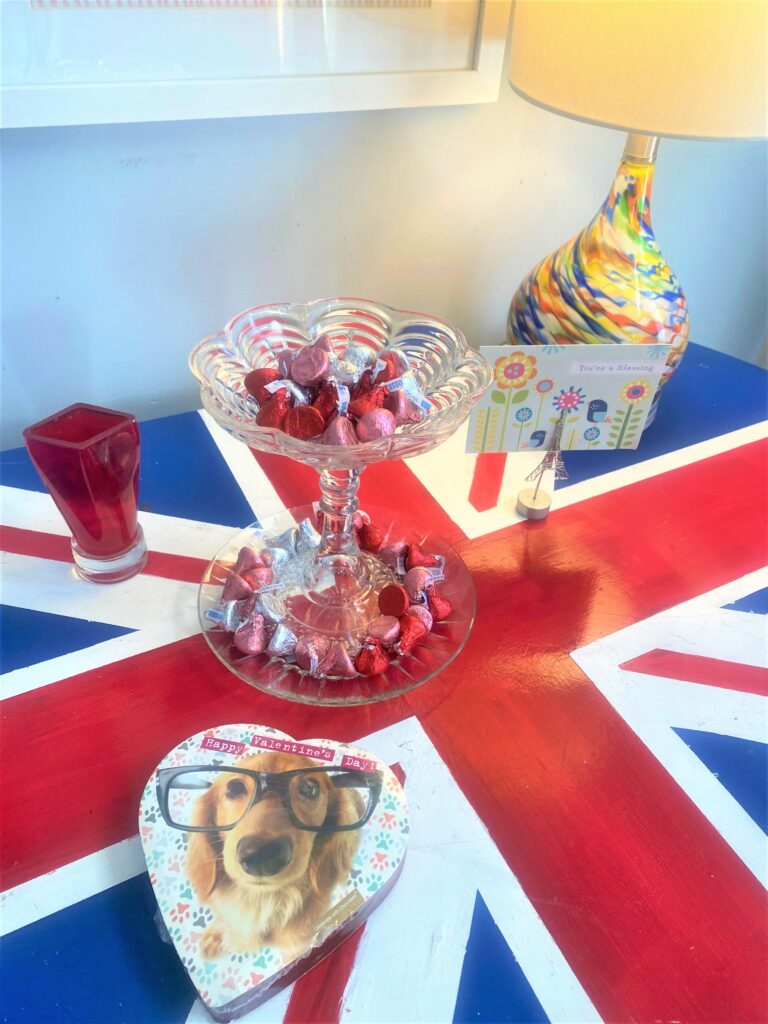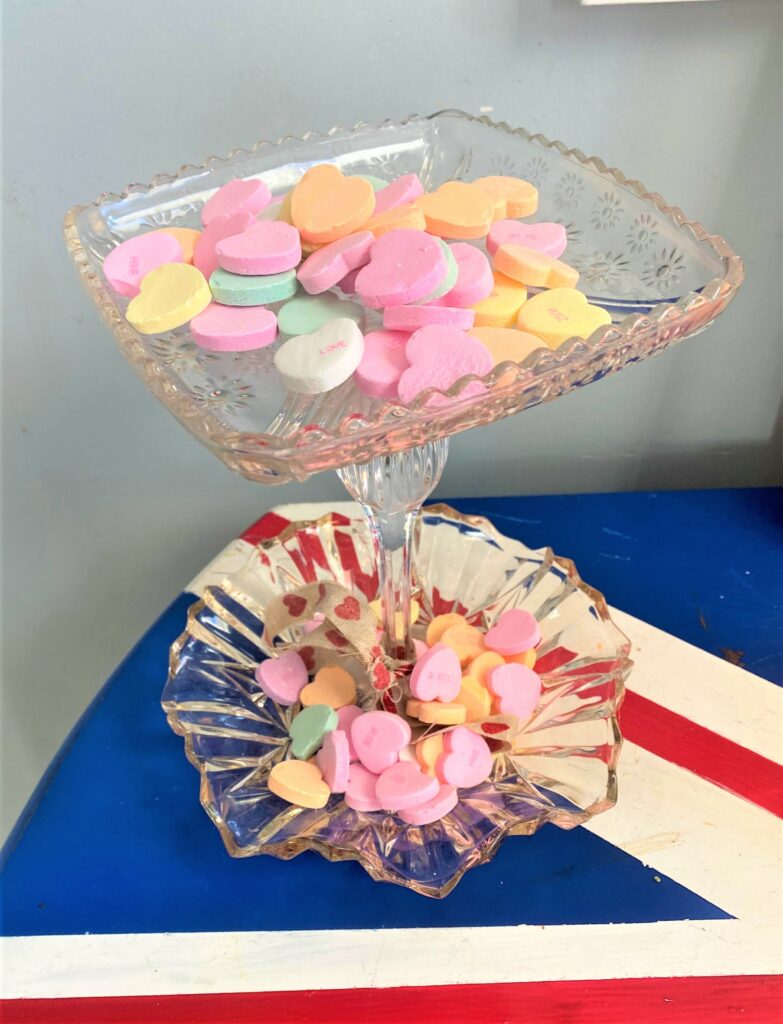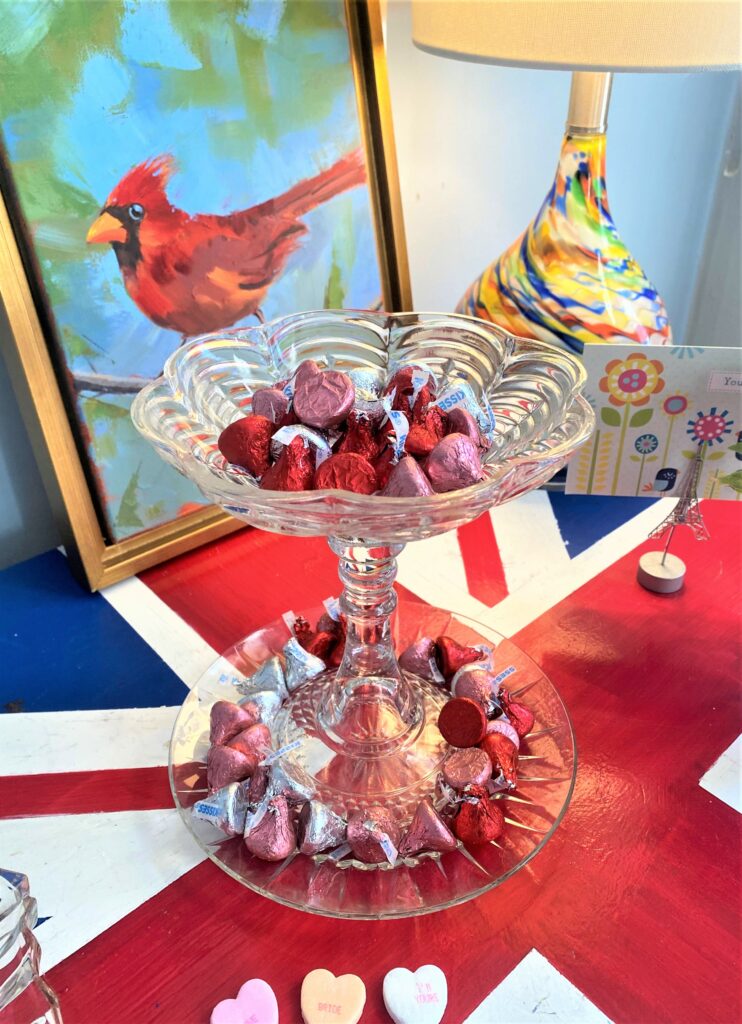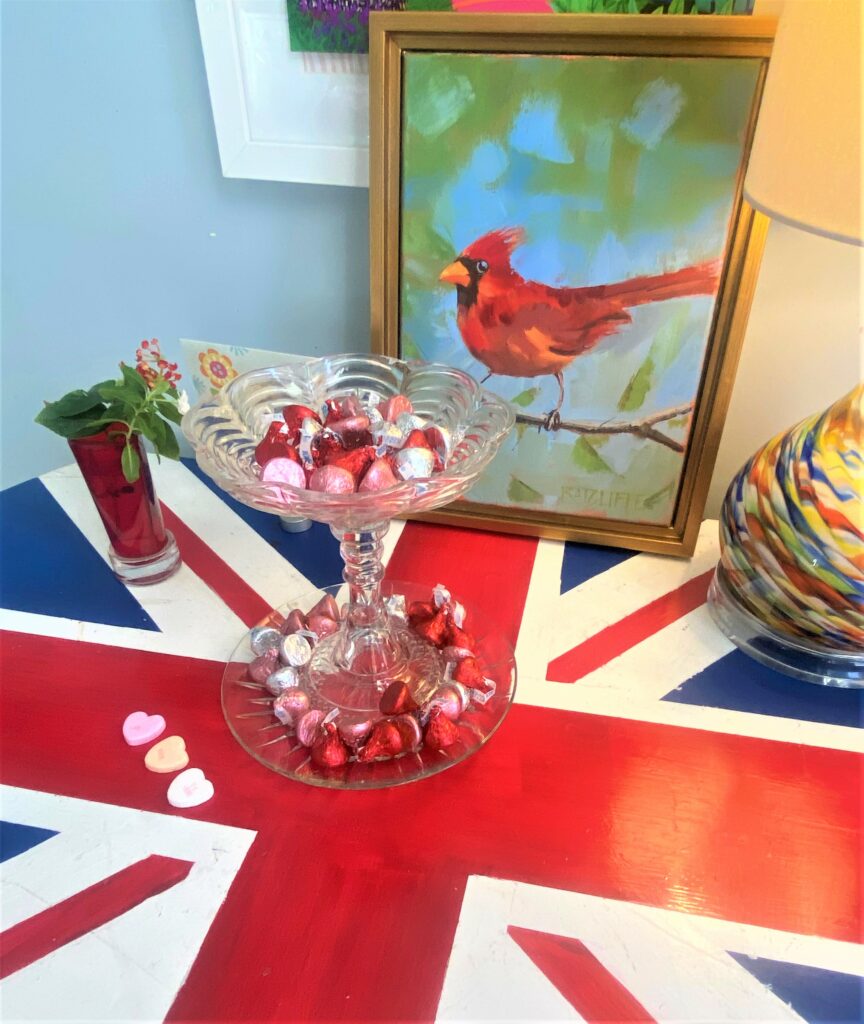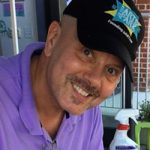 Tim Kime
Artist, Motivational Speaker, Life Coach
Tim Kime is an artist, life coach, and connector. He is the President of Kime Leadership Associates, offering executive coaching, meeting facilitating, and motivational speaking. He is also the Chief Creative Force of Transformation Junkies, which upcycles furniture and other household items into functional works of art. He combined his two passions—unleashing the potential in people and transforming items with the launch of the Art of Possibilities Workshops. These workshops are part upcycling, part dreaming, and part goal setting.