While Valentine's Day is just days away, you and your boo—or your BFF—still have plenty of time to do DIY projects together to celebrate this romantic, loving day. And when you upcycle pairs of projects, you will feel the two times the love during this sweetheart time of year—or truly any day.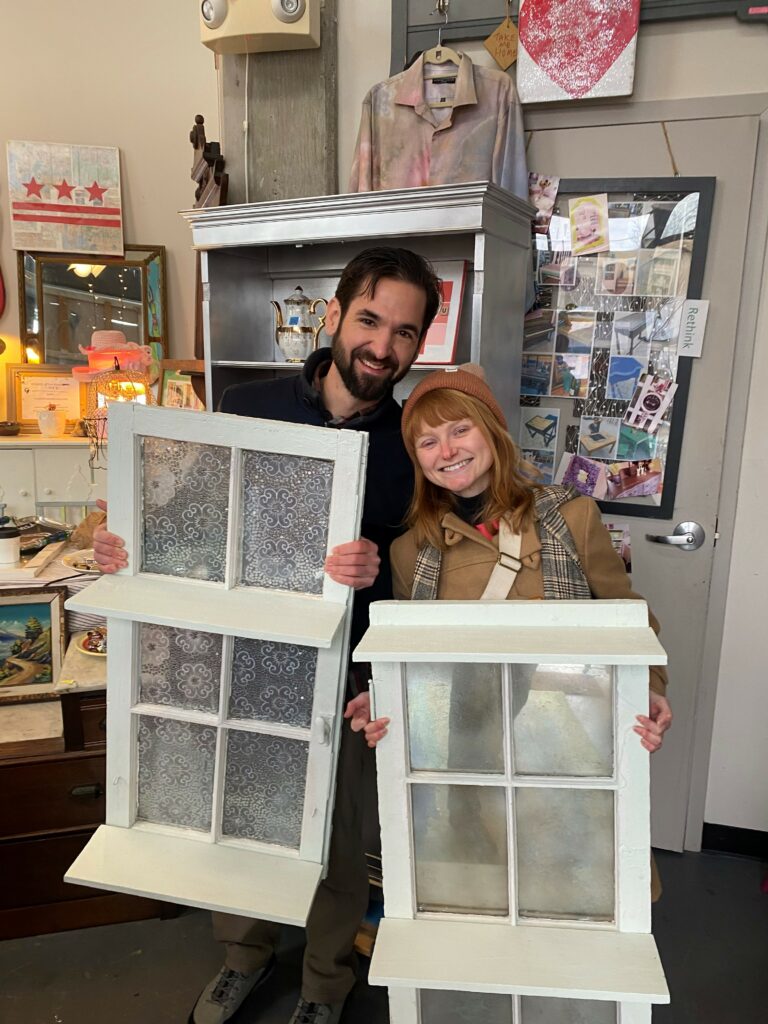 Here are some terrific twosomes to inspire your DIY dreams and get your heart beating faster!
1. Make a Masterpiece: Mondrian Stools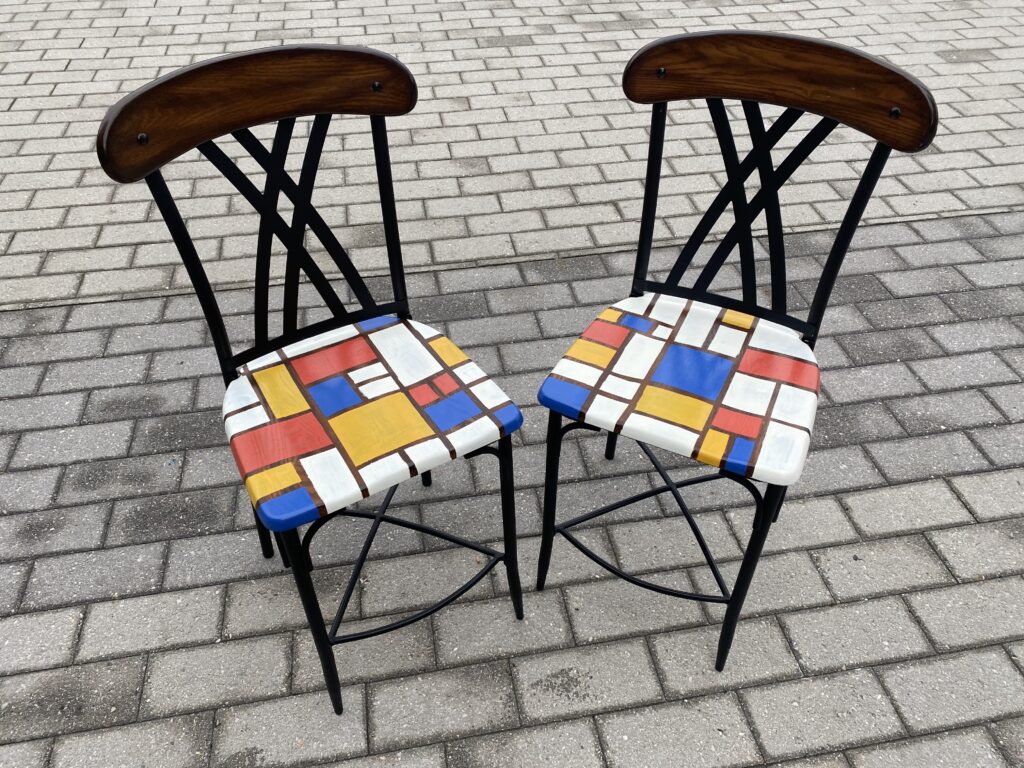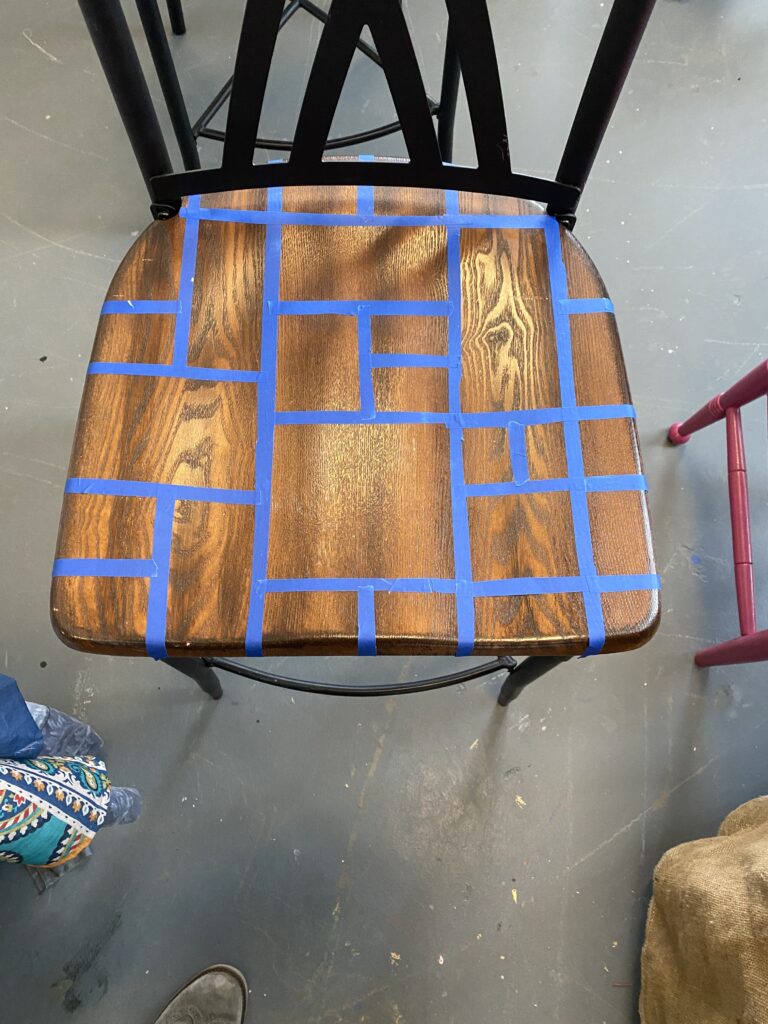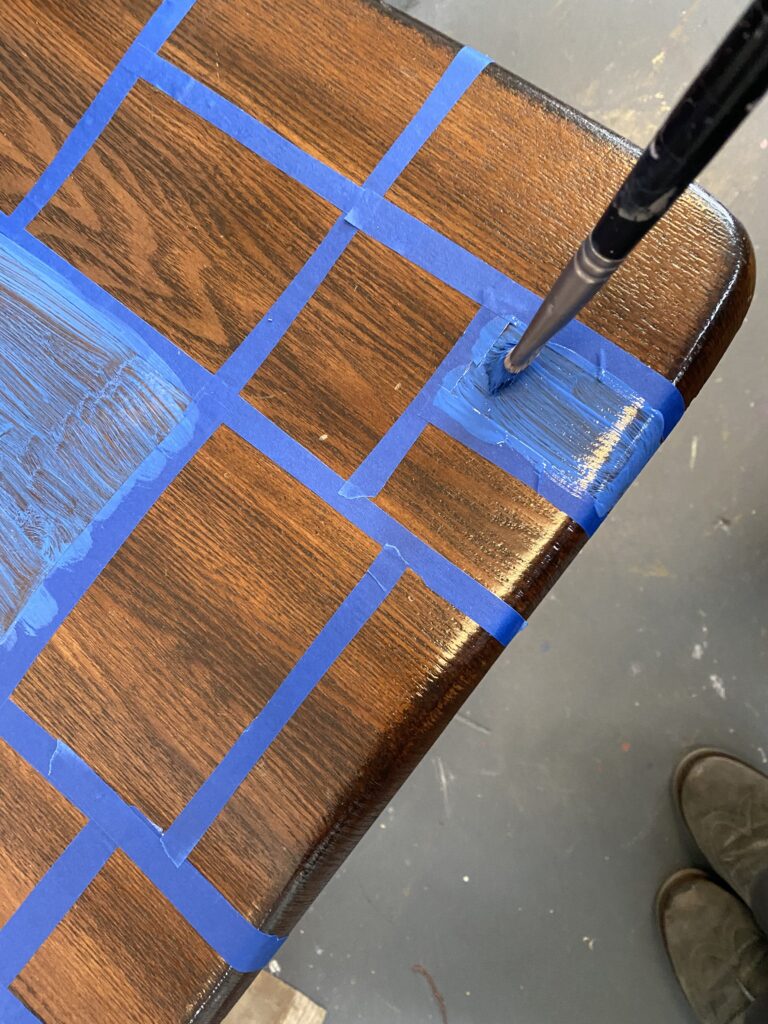 Transform a pair of bar/kitchen stools into functional works of art inspired by Dutch painter Mondrian. Here's how:
Pick up a pair of matching stools from Goodwill for just a buck or two. If they aren't matching, you can use this painting process to make them a proud pair.
The pair featured here were in great shape with wooden seats and a back, and a black metal frame.  The dark parts made for a nice backdrop for the bright colors.  Consider spray painting your stools black, too, to make things pop.
Block out squares and rectangles using painter's tape.
With a smaller brush, apply various bold hues like yellows, oranges, blues, and whites.  Add a couple of layers.
Remove the painter's tape to unveil the Mondrian-inspired masterpieces you may sit upon!
2. Create Some Sparkle: Love Signs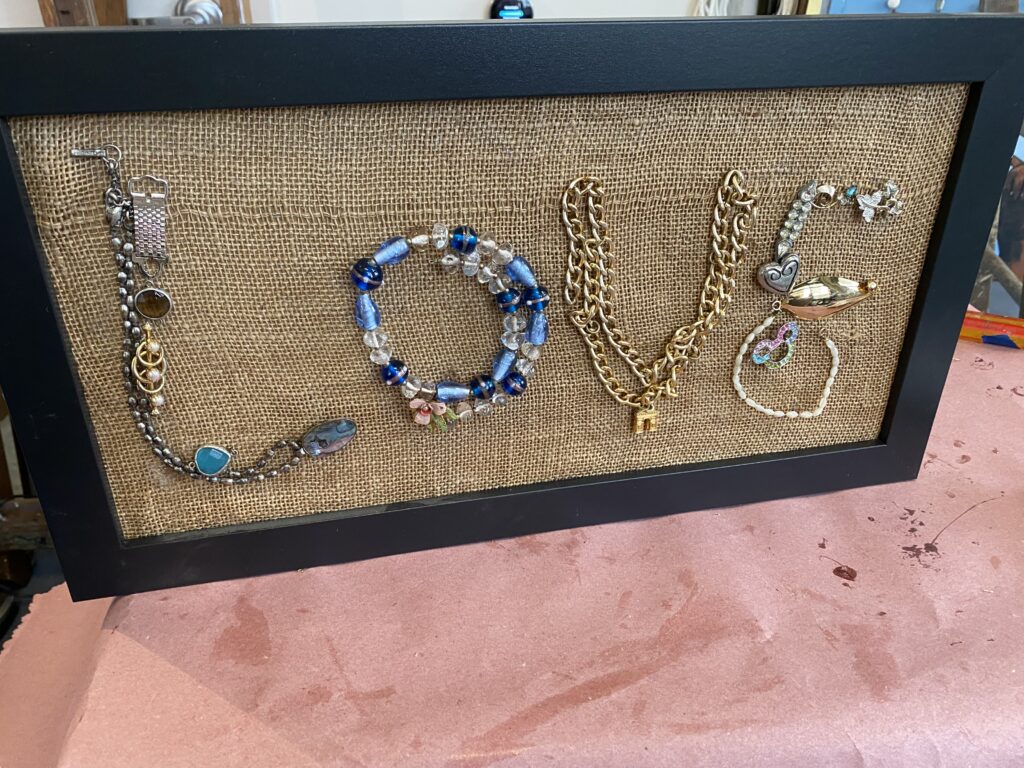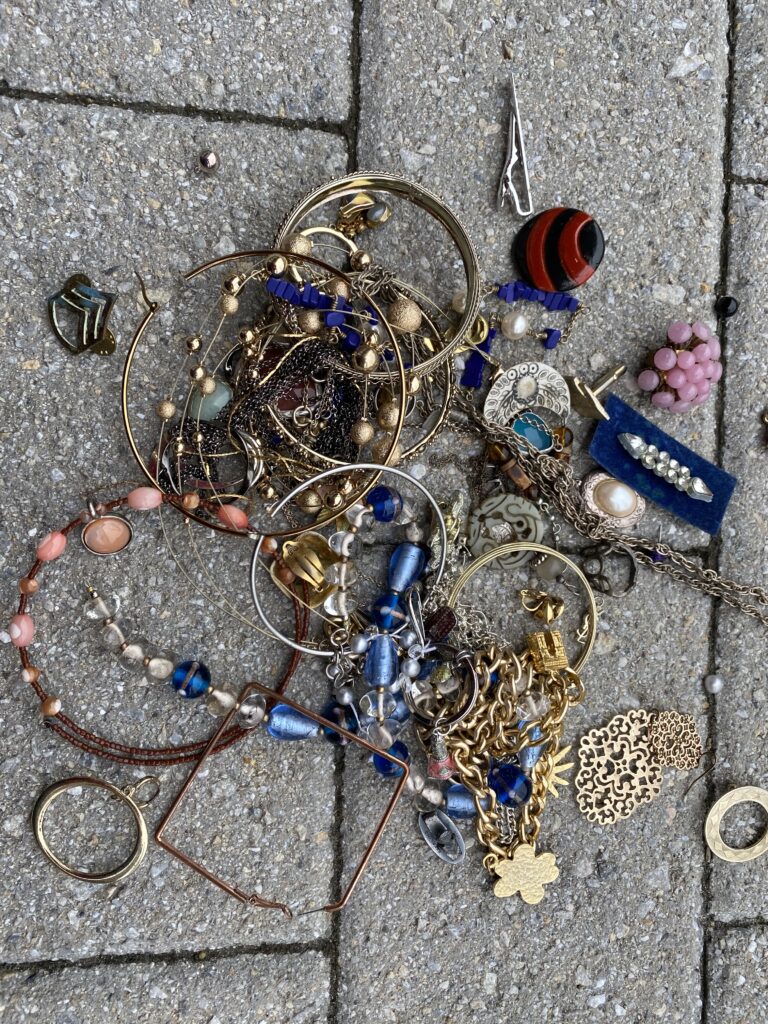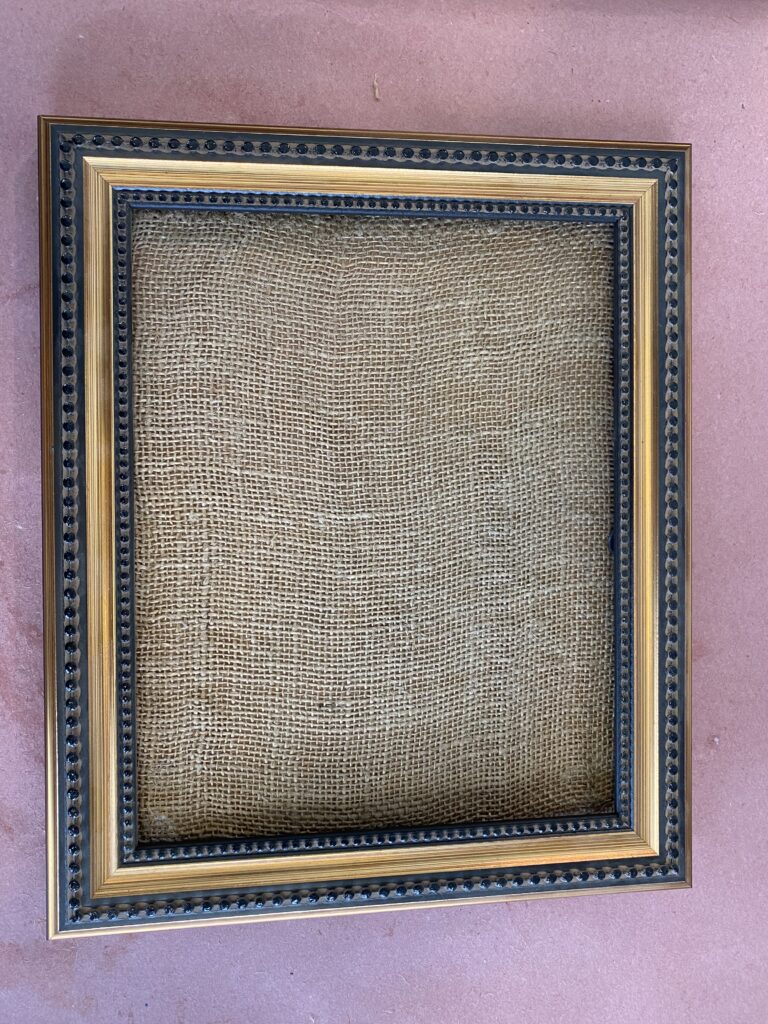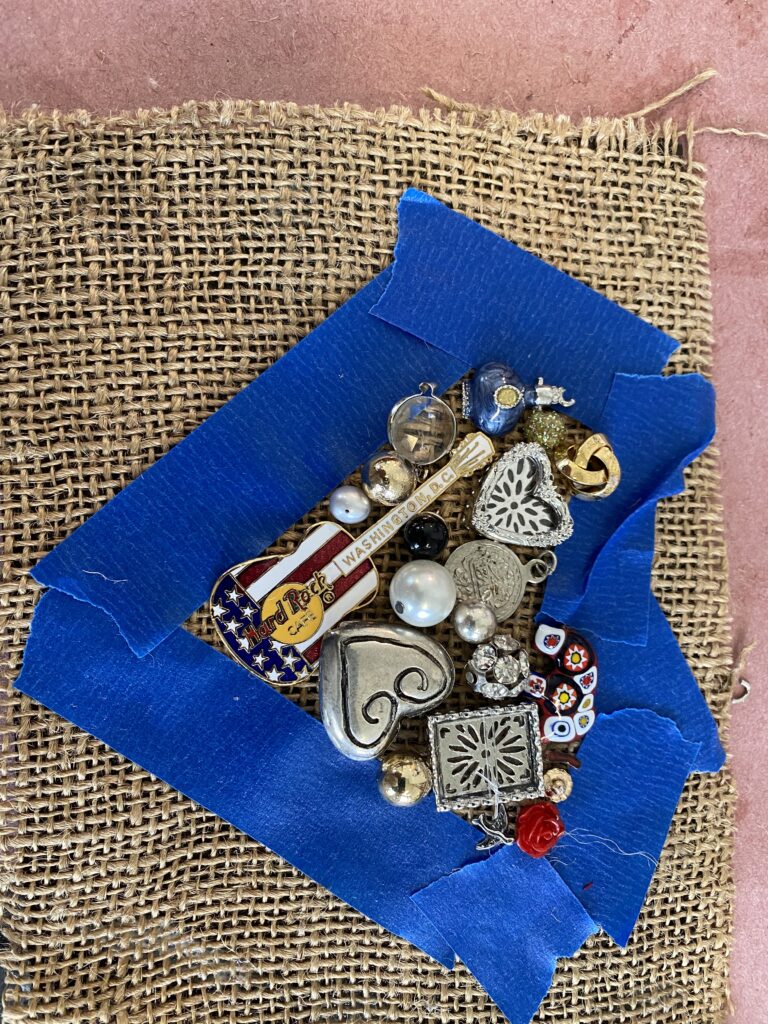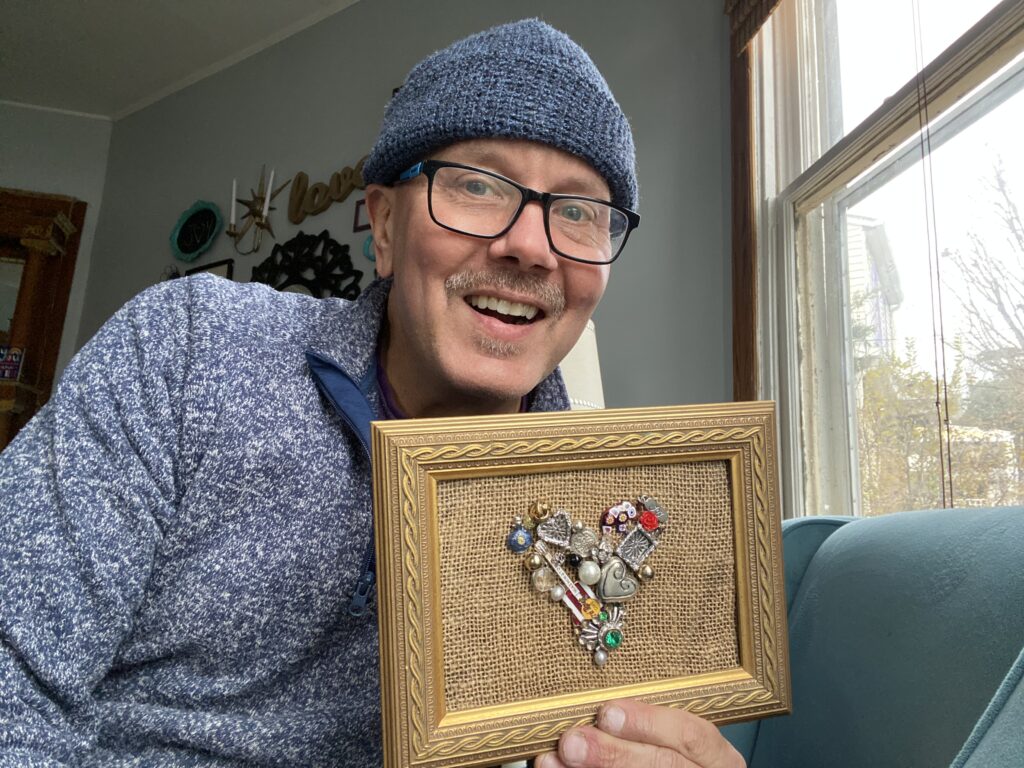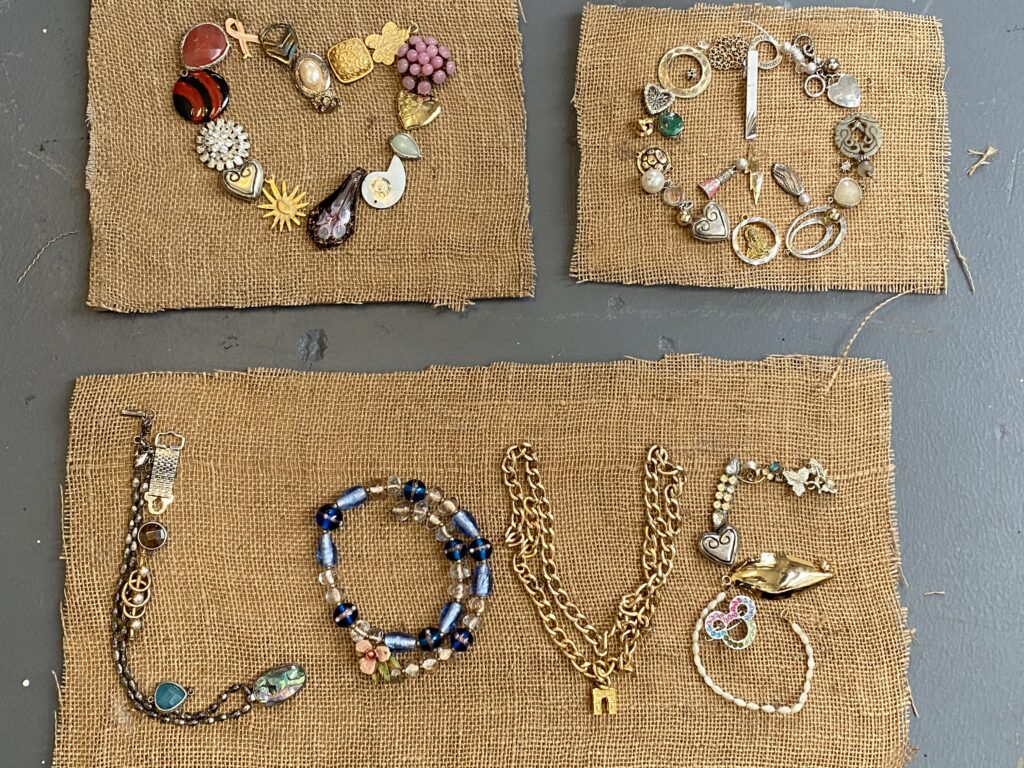 Pair up costume jewelry with thrift store frames to create a message of love. Here's how:
Find some fun frames at Goodwill for super low prices. Pick up a collection of mismatched jewelry items, too.
Dismantle the frames and use the inside back part as your canvas on which to create.
Cut a piece of burlap or other neutral fabric and glue it on the inside back.
Using bracelets, brooches, necklaces, and more, write words like "Love" or "Yours" or create a heart shape.
Secure in place using epoxy glue.
Reassemble and give to your sweetie or a special family member to show your appreciation. They will appreciate your caring and creativity!
3. Brew Some Brilliance: Coffee Bean Sack Stools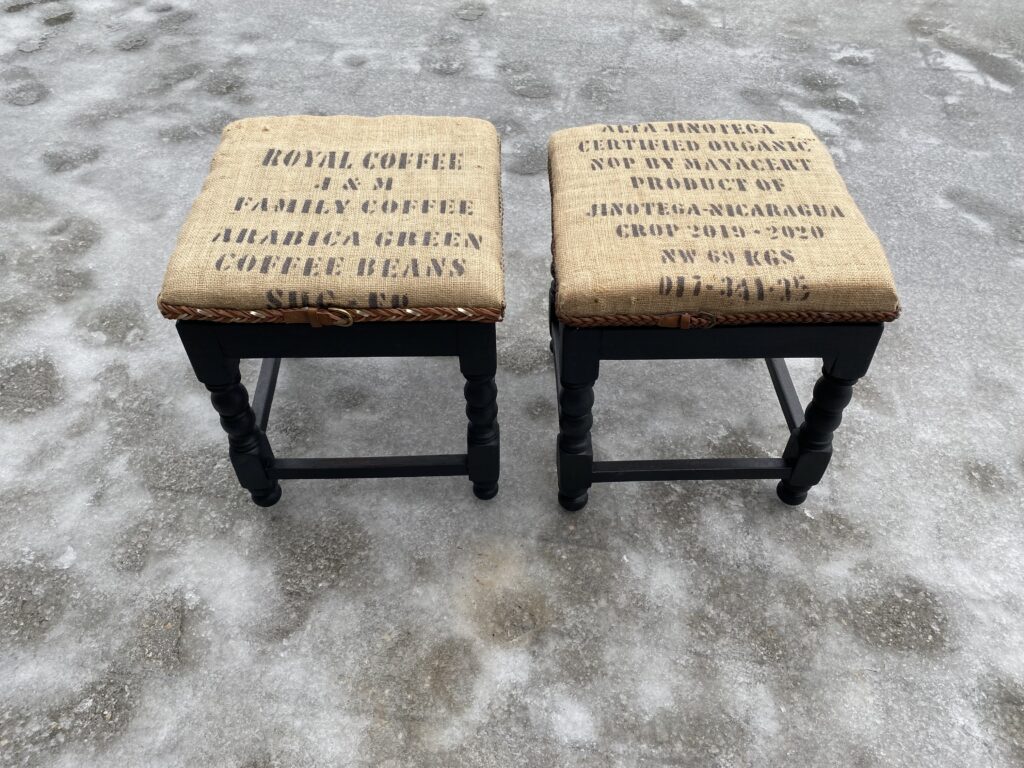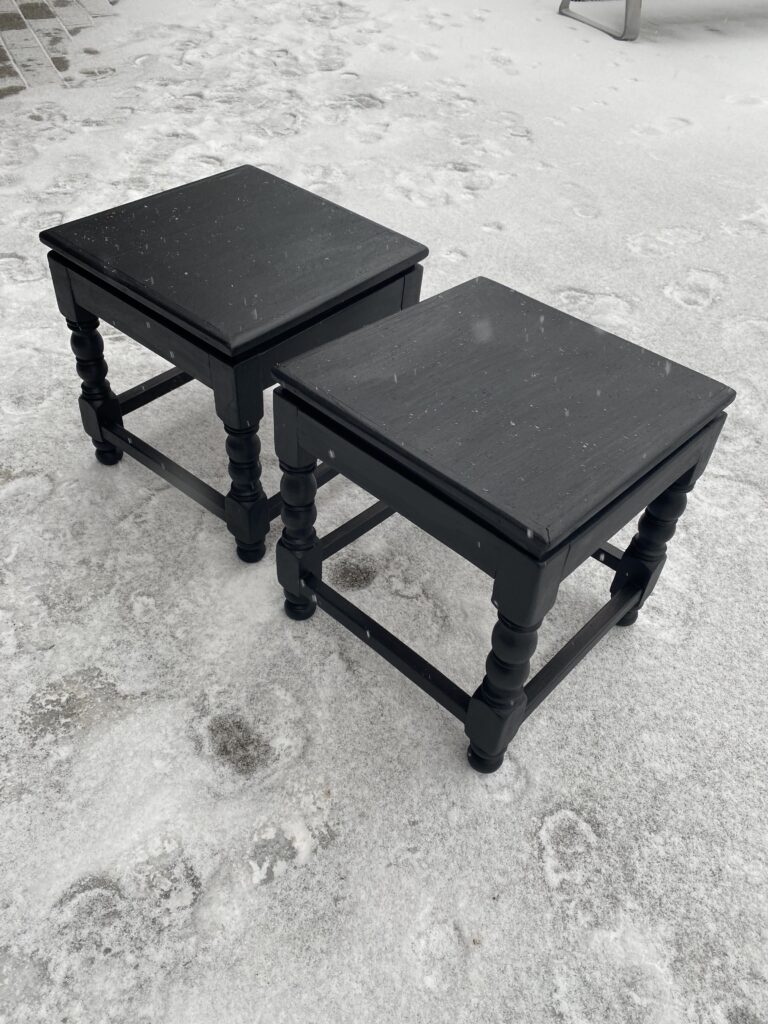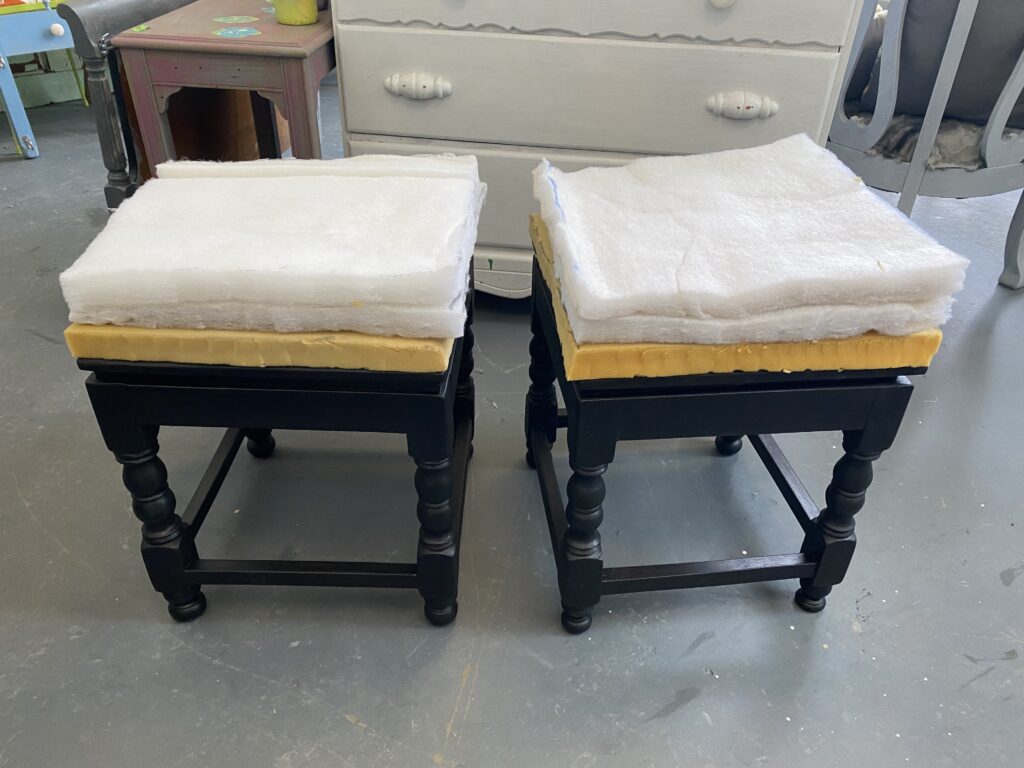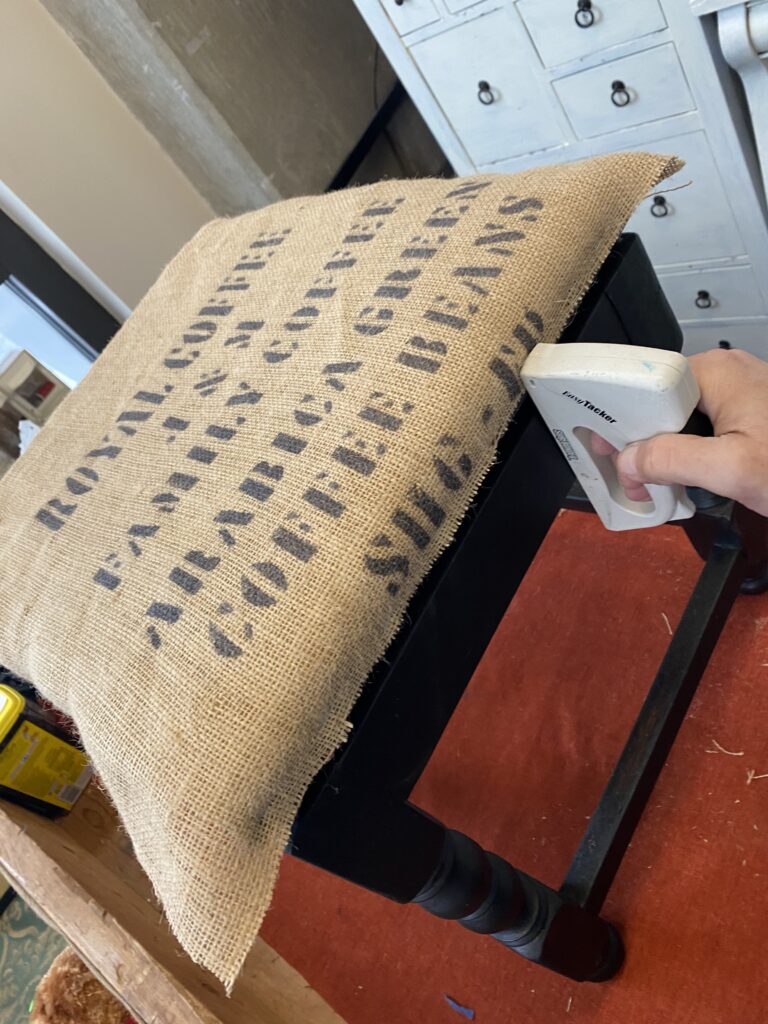 Two side tables are repurposed as stools using coffee bag coverings. Here's how:
Give your matching pair of low-side tables a good sanding with medium to coarse-grade sandpaper.
Spray paint them black or a favorite color.
Cut up an old pillow and glue its foam content on the top of your tables.
Measure and cut an old burlap coffee bag sack to cover the top of the foam.
Use your staple gun to secure the burlap sack on top.
Reuse a thrift store leather belt by cutting and gluing over the staples to dress it up.
Place in your living space for eye-catching yet comfortable extra seating. Grab a cuppa joe and take a seat!
4. Open Up Your Creativity: Window Sash Shelves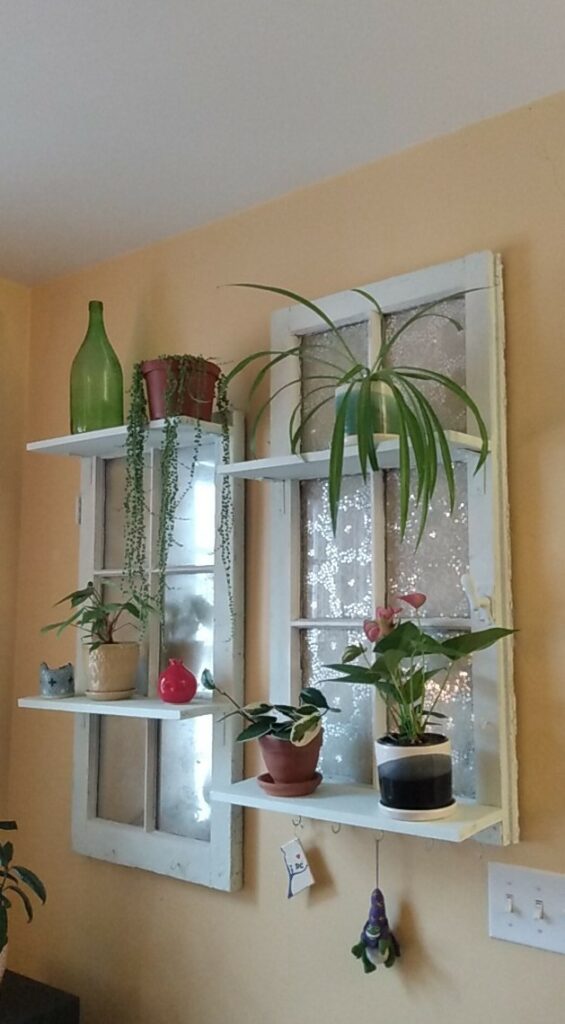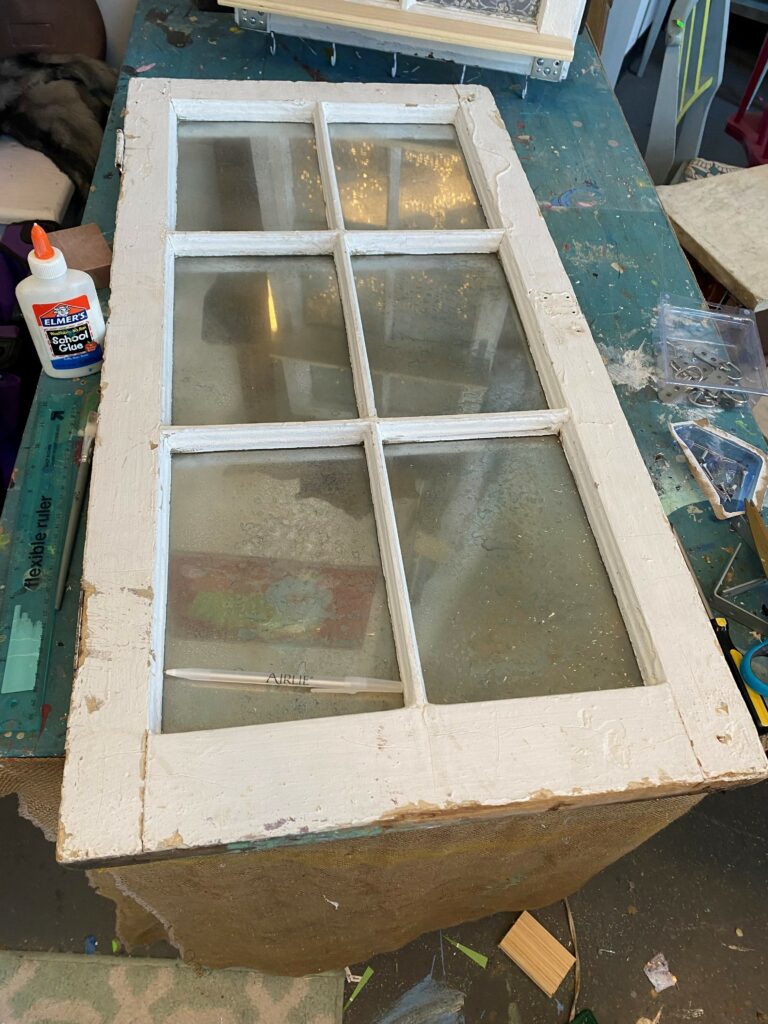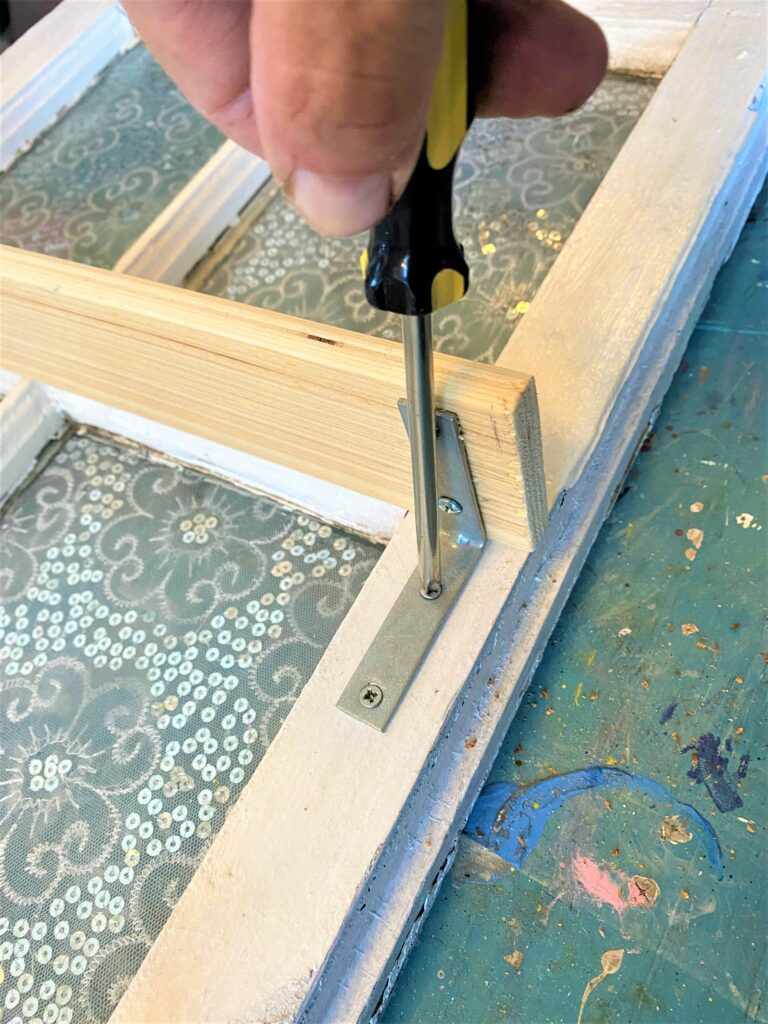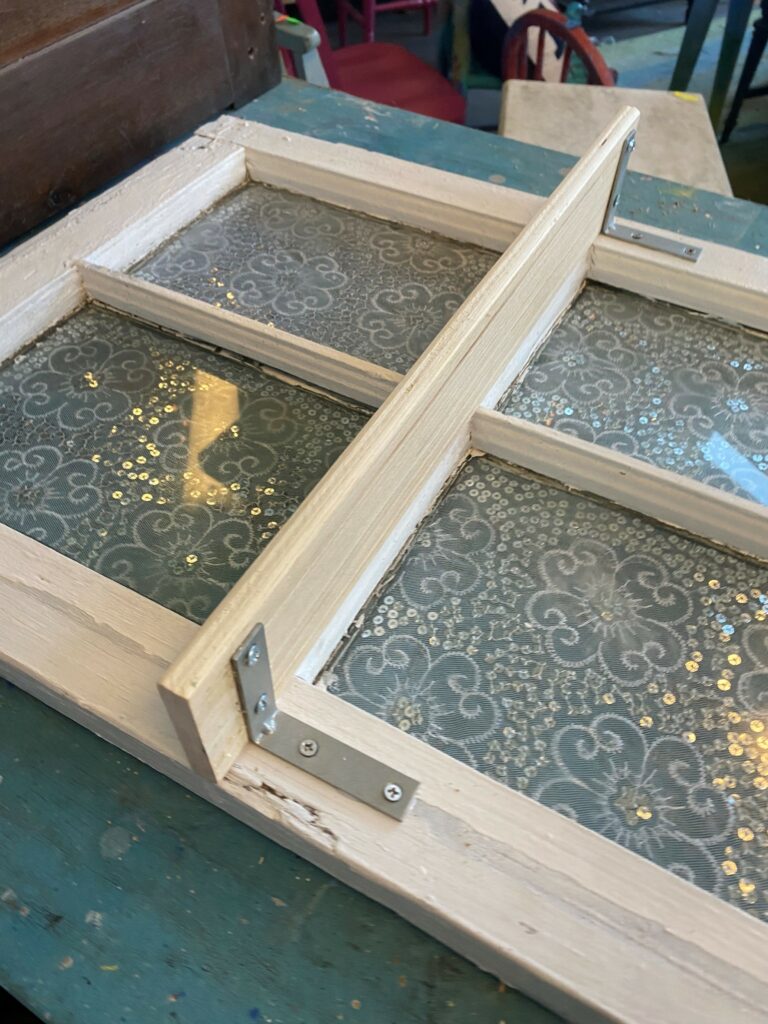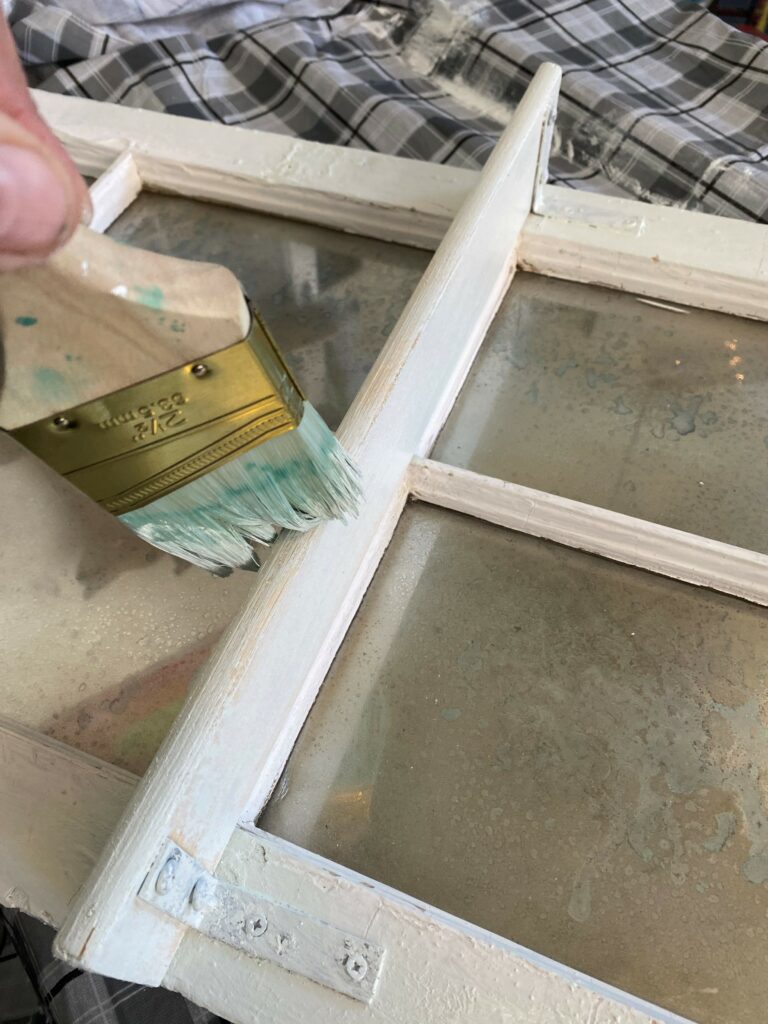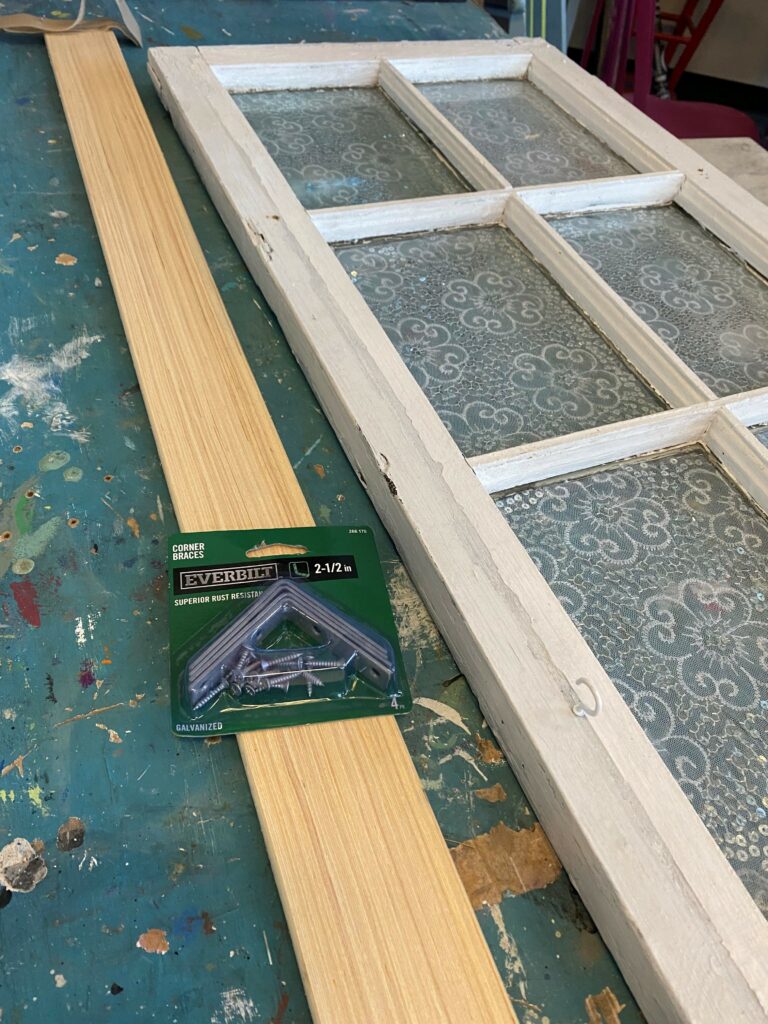 Old window sashes are given a new purpose as a unique pair of shelves: Here's how:
Clean, prep, and paint the window sashes to give them a freshened-up feel.
Reuse scrap wood as shelves; measure and cut to fit.
Drill holes, then screw in small and sturdy wooden brackets.
Add the cut wood pieces and hold them in place with screws and wood glue.
Flip it over to add D-shaped hooks.
Hang in your home and add happy heirlooms, accessories, and plants on top.  Hooray!
5. Go for the Glam: Black & Silver Side Tables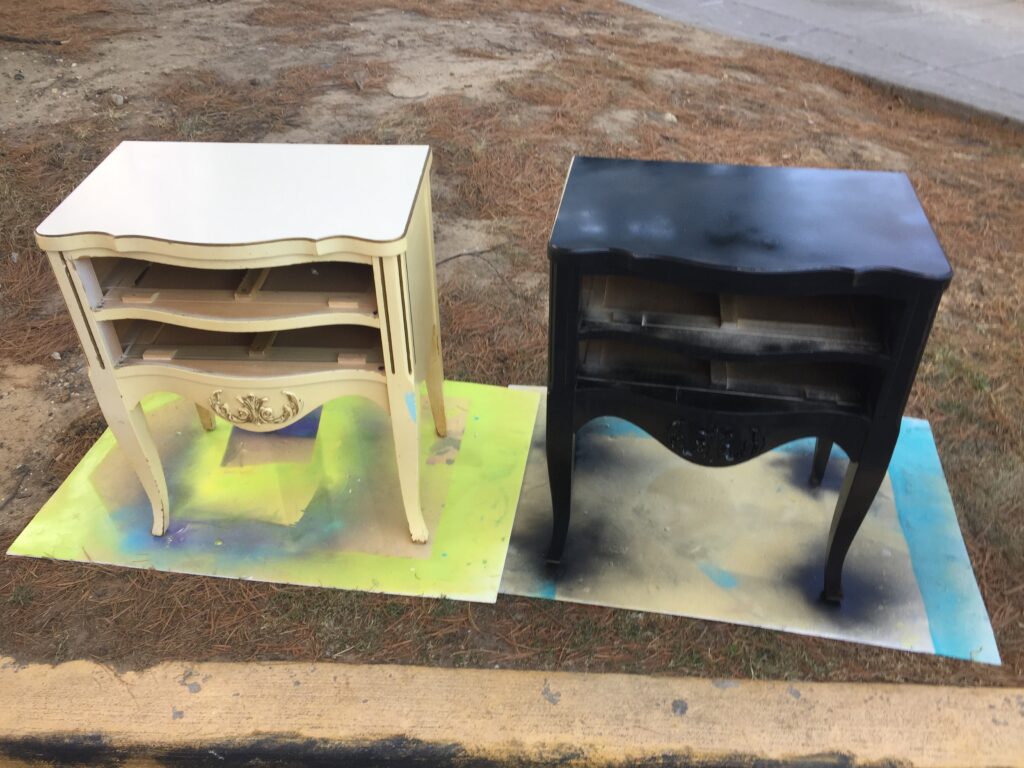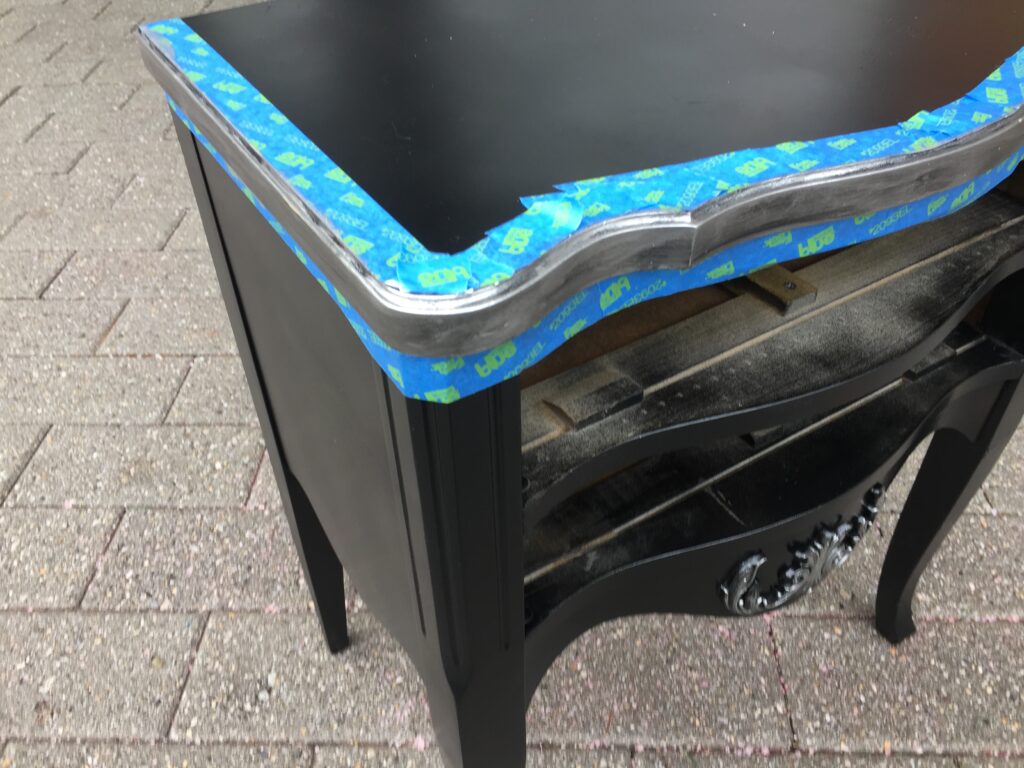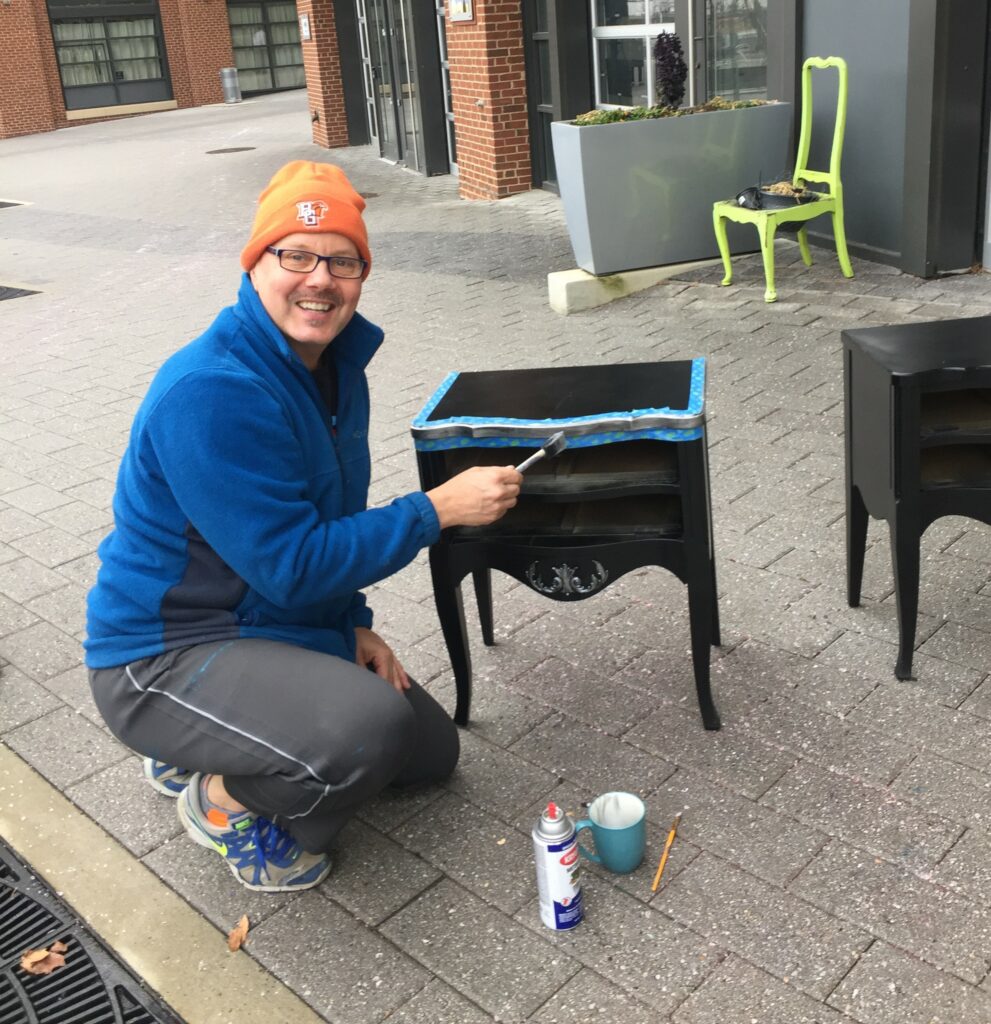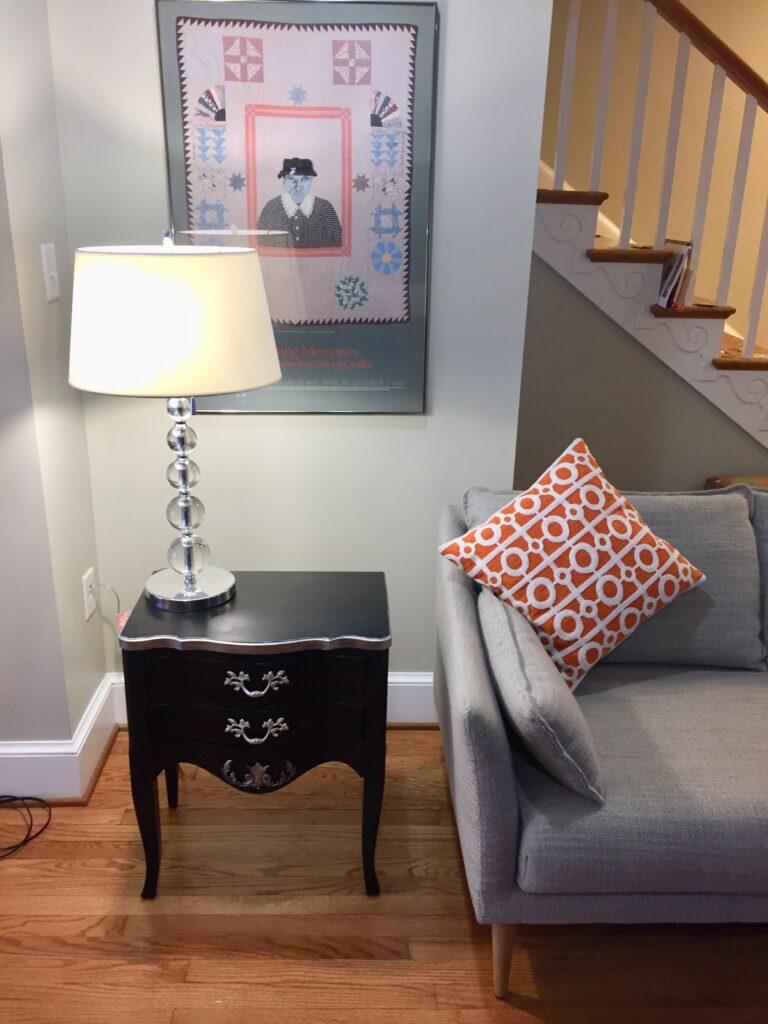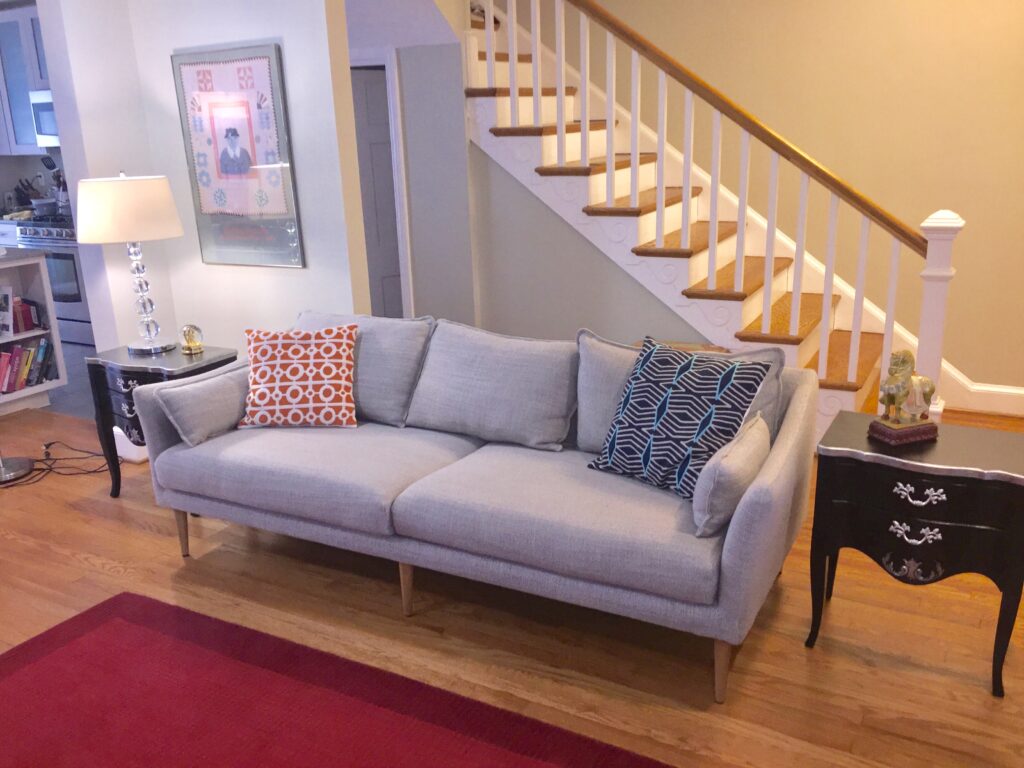 Dated tables get a glam makeover with two chic colors. Here's how:
Pick up a pretty pair of side tables at Goodwill, preferably with perky parts.
Remove the drawers and any hardware.
Add light layers of glossy black spray paint.
Highlight curves and details using a shimmery silver tone. Bling up the hardware with the silver paint, too. A small brush is best.
Place by your sofa or bed and add an elegant glass-based lamp. Put on a classic movie featuring old Hollywood to match your stylish pieces!
6. Serve Up Some Sweetness: Stacked Plate Candy Dishes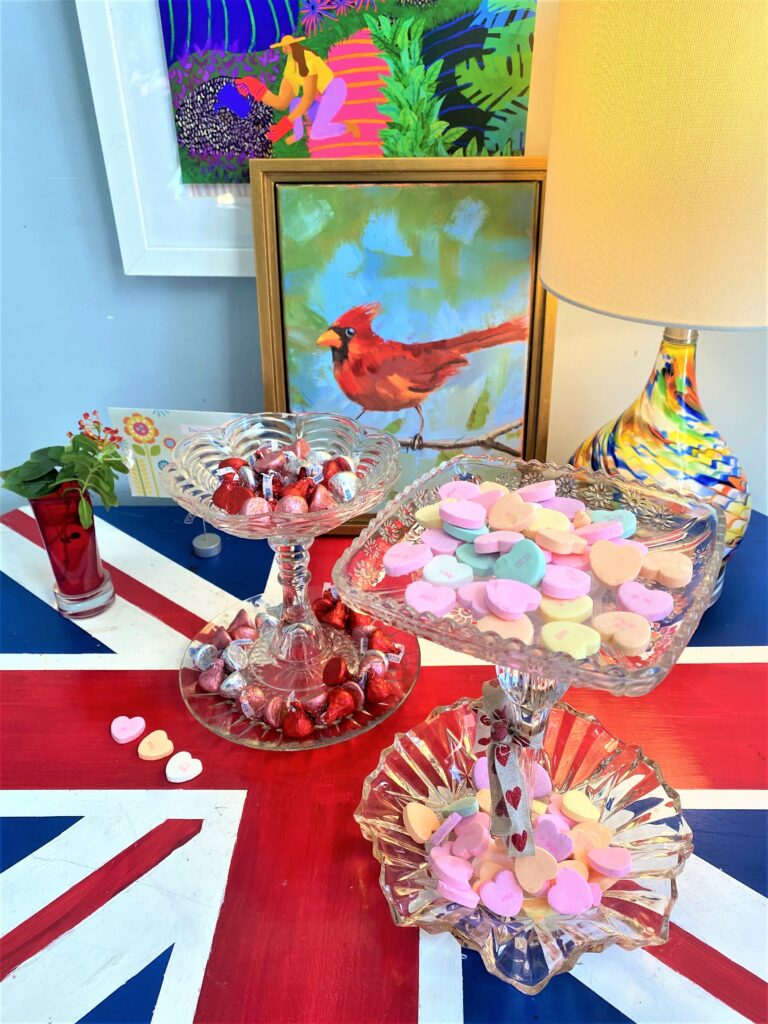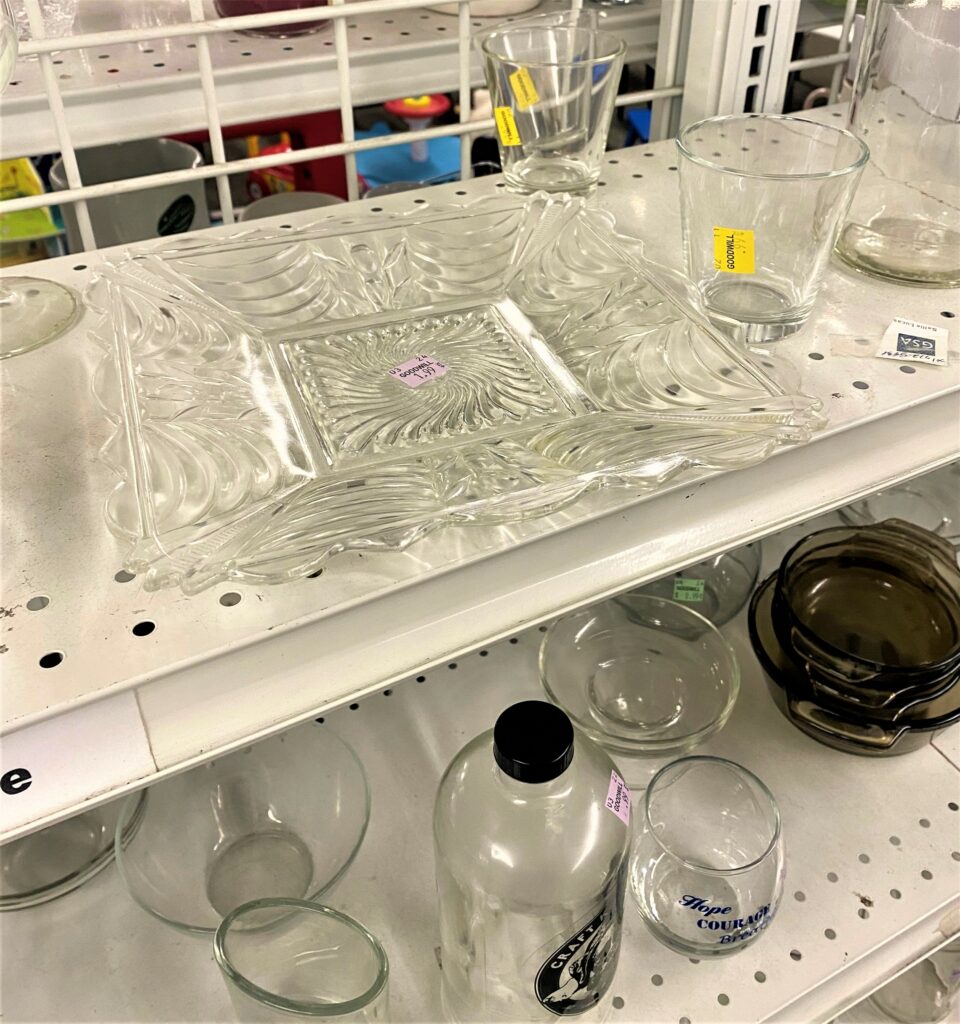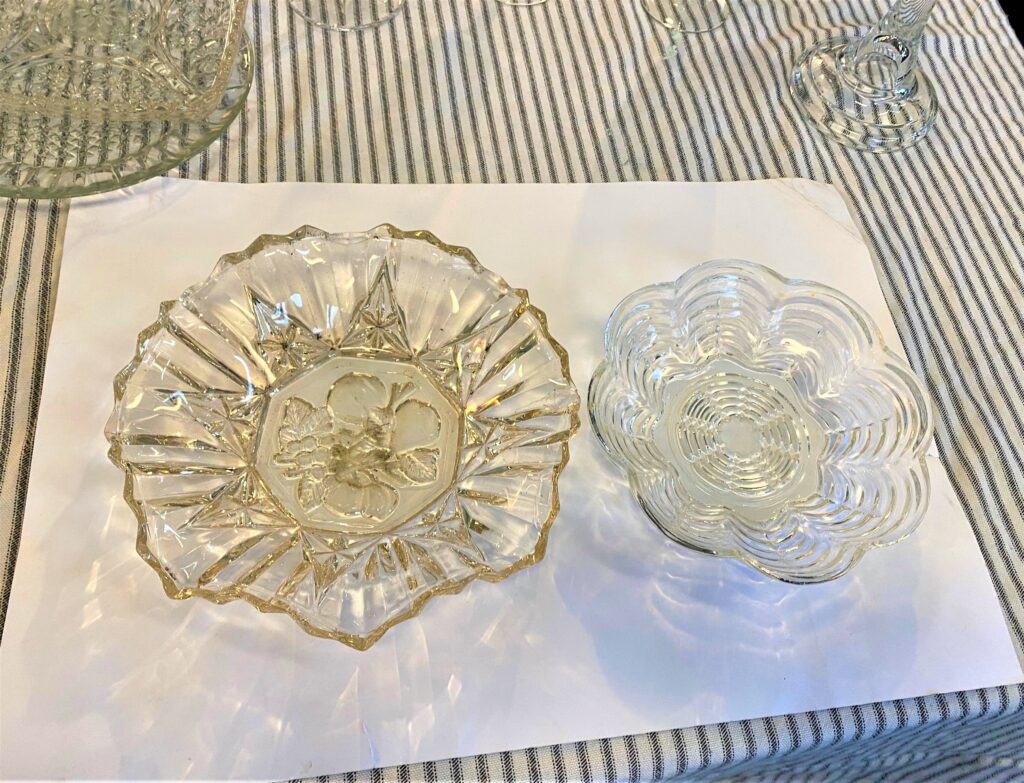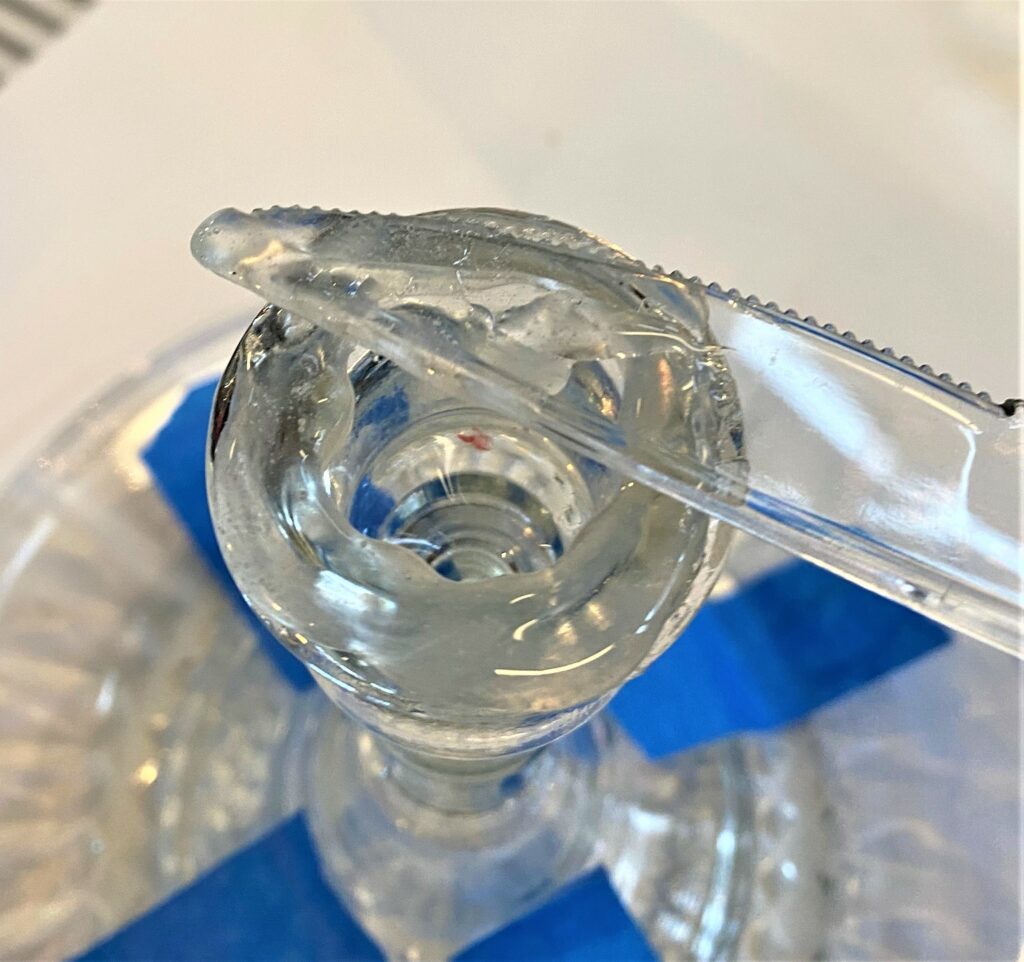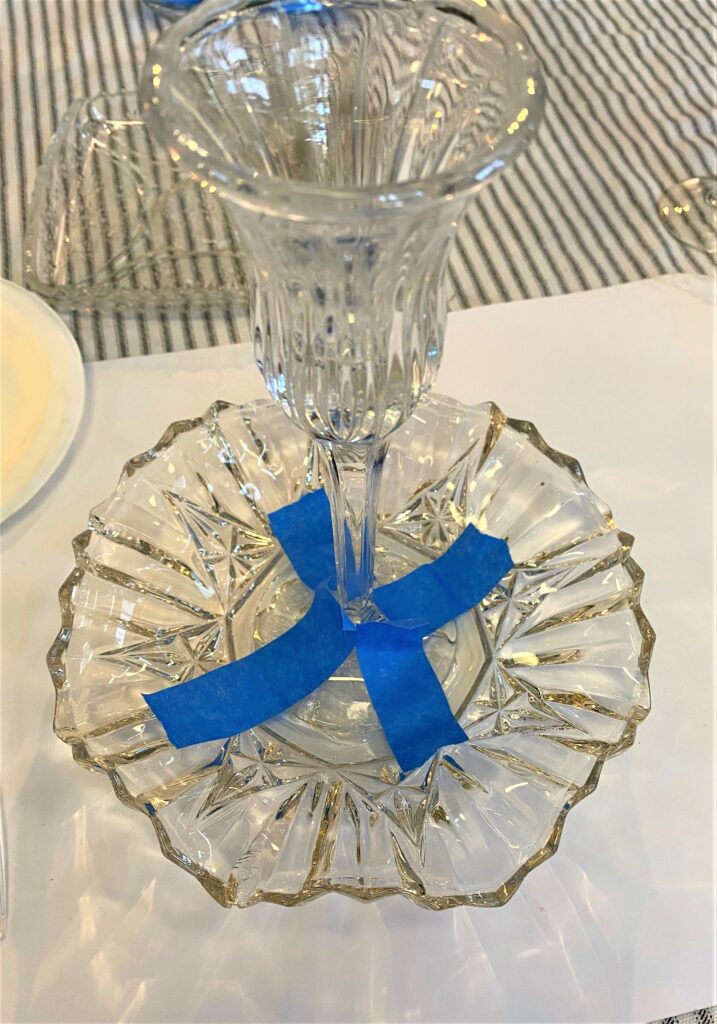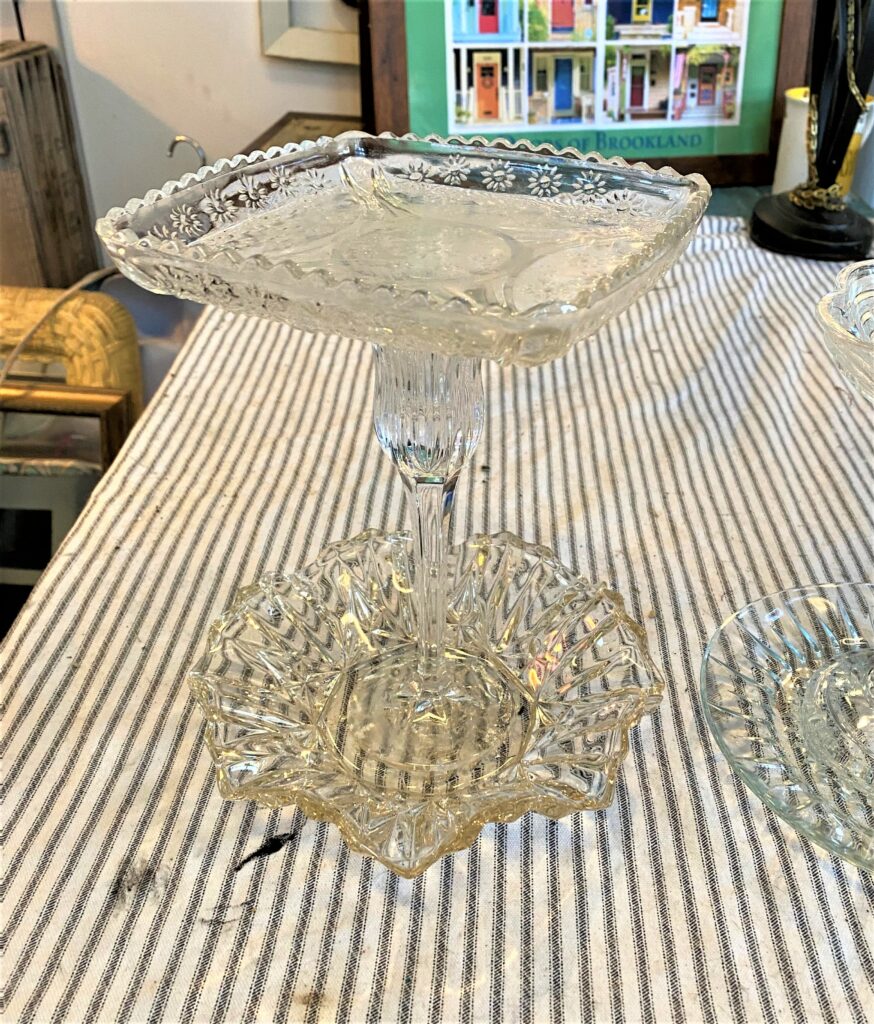 Make a match with two glass plates and upcycle them into candy dishes. Here's how:
For less than a bar of chocolate, you can pick up some elegant glass plates at Goodwill. Also, grab a glass candle holder while there, too.
Brush on epoxy glue to the candle holder's base and place it in the center of the first place.
Hold it in place using your painter's tape.
Apply more glue on the candle holder's top and add plate number two to it.
Use more painter's tape to keep it in place while it dries. Remove the tape after plenty of drying time.
Position this charming piece on your coffee table, kitchen counter, or high-traffic area, and fill it with candy kisses.  Your sweeties will love the sweeties!
Goodwill is such a great place to find all the pieces and parts of these happy, heartfelt projects which are sure to generate love. You love the process of upcycling them and then using them in your home. Your family and friends will love to share them and to see your DIY talents.
Thanks to Finding Your Good for all the ways you pair up people and their possibilities. Thanks for sharing the love leading up to Valentine's Day and every day, too!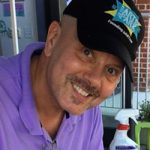 Tim Kime
Artist, Motivational Speaker, Life Coach
Tim Kime is an artist, life coach, and connector. He is the President of Kime Leadership Associates, offering executive coaching, meeting facilitating, and motivational speaking. He is also the Chief Creative Force of Transformation Junkies, which upcycles furniture and other household items into functional works of art. He combined his two passions—unleashing the potential in people and transforming items with the launch of the Art of Possibilities Workshops. These workshops are part upcycling, part dreaming, and part goal setting.