I love changing out my holiday décor and making my home cozier for the winter season.  Goodwill is a great place to find seasonal décor, especially wreaths.  Most of the Goodwill stores that I've been to even have a seasonal decor aisle year round.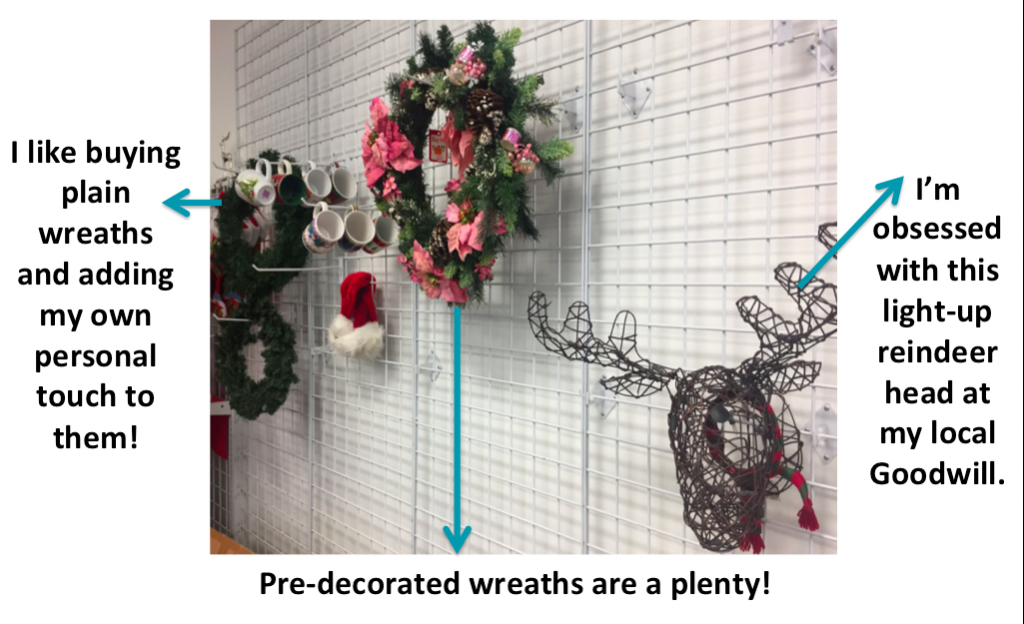 In the past, I've gotten plain wreaths from Goodwill and decorated them with secondhand ornaments and ribbon.  If you're not into DIYing your decor, Goodwill also has a plethora of pre-decorated wreaths.
This year, I wanted to jazz up my sofa a bit for the holiday season with seasonal pillows.  I don't have a lot of storage to purchase pillows for every season (nor do I wish to spend my expendable income on them).  Instead, I've come up with a little DIY using secondhand shirts to give my sofa a cozier feel.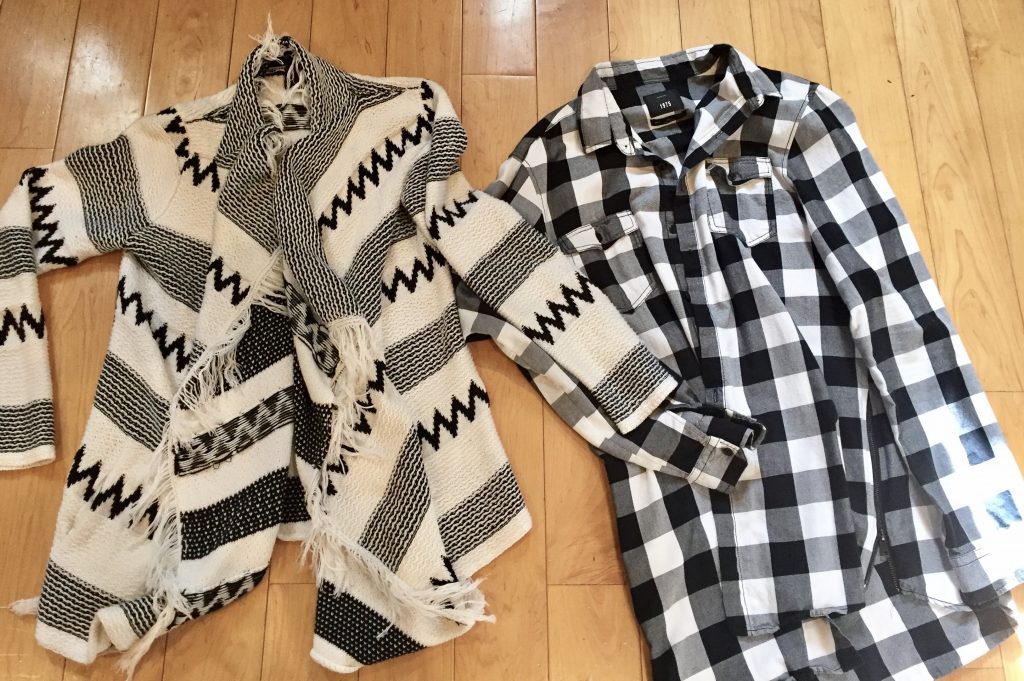 What you'll need:
Pillows
Needle and thread
A few sweaters or holiday shirts
You could definitely cut up the shirts and sew a pillow cover, but I really like the sweaters that I found and want to wear them again.  This DIY keeps them intact so they can be worn once you tired of them as holiday décor.  I completed this DIY with a few different sweaters and flannel shirts, but it could be a fun way to decorate your home for a "tacky sweater party" by choosing funny t-shirts or festive sweaters.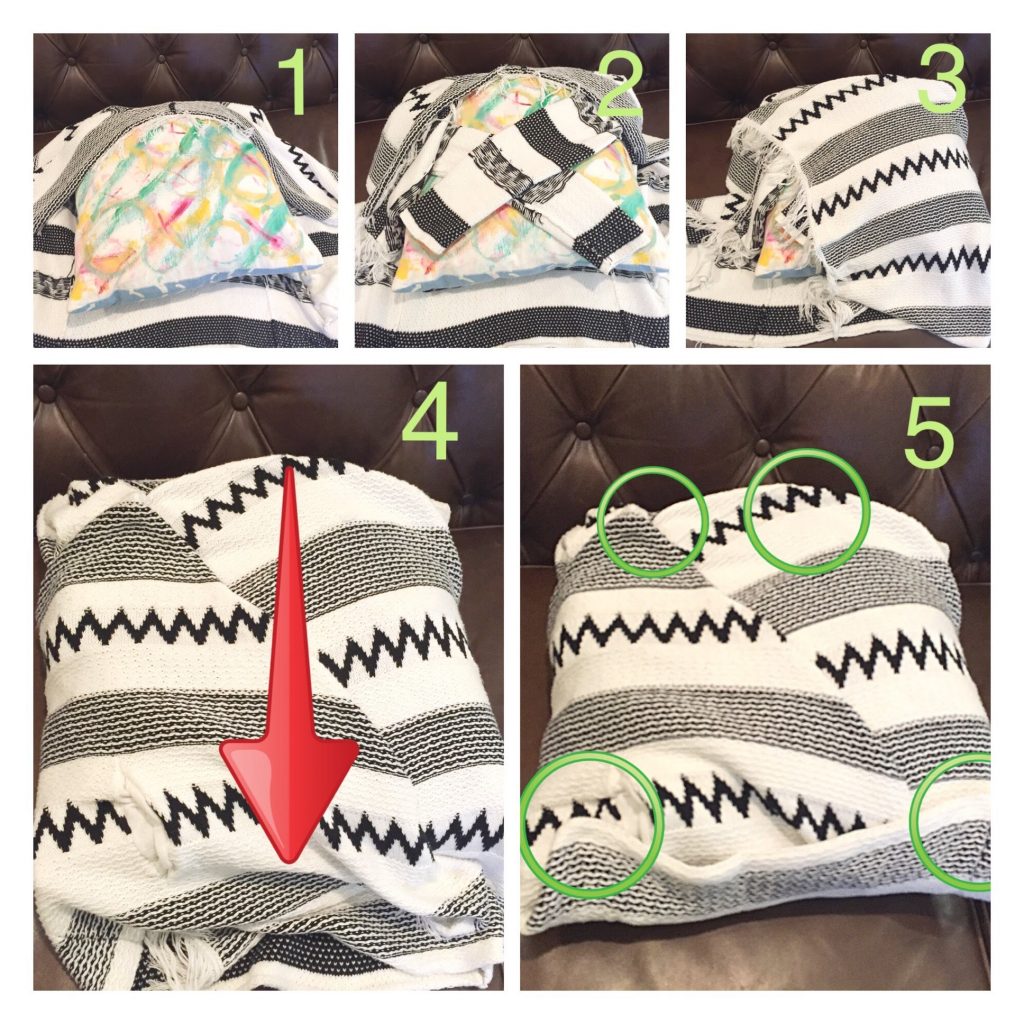 Directions:
Place a pillow into a sweater of your choice, pulling the neckline over one side.
Pull the sleeves (inside out) into the sweater and cross them over your sweater.
Wrap both sides over the pillow.
Close the bottom of the sweater like you are wrapping the bottoms of a gift box: each side gets wrapped inward and the edges are closed.
Using a needle and thread, sew an X into each corner of the backside of the pillow cover to keep the sweater in place.  Don't make it too tight, as you'll want to be able to remove the stitches later on to reuse the sweater.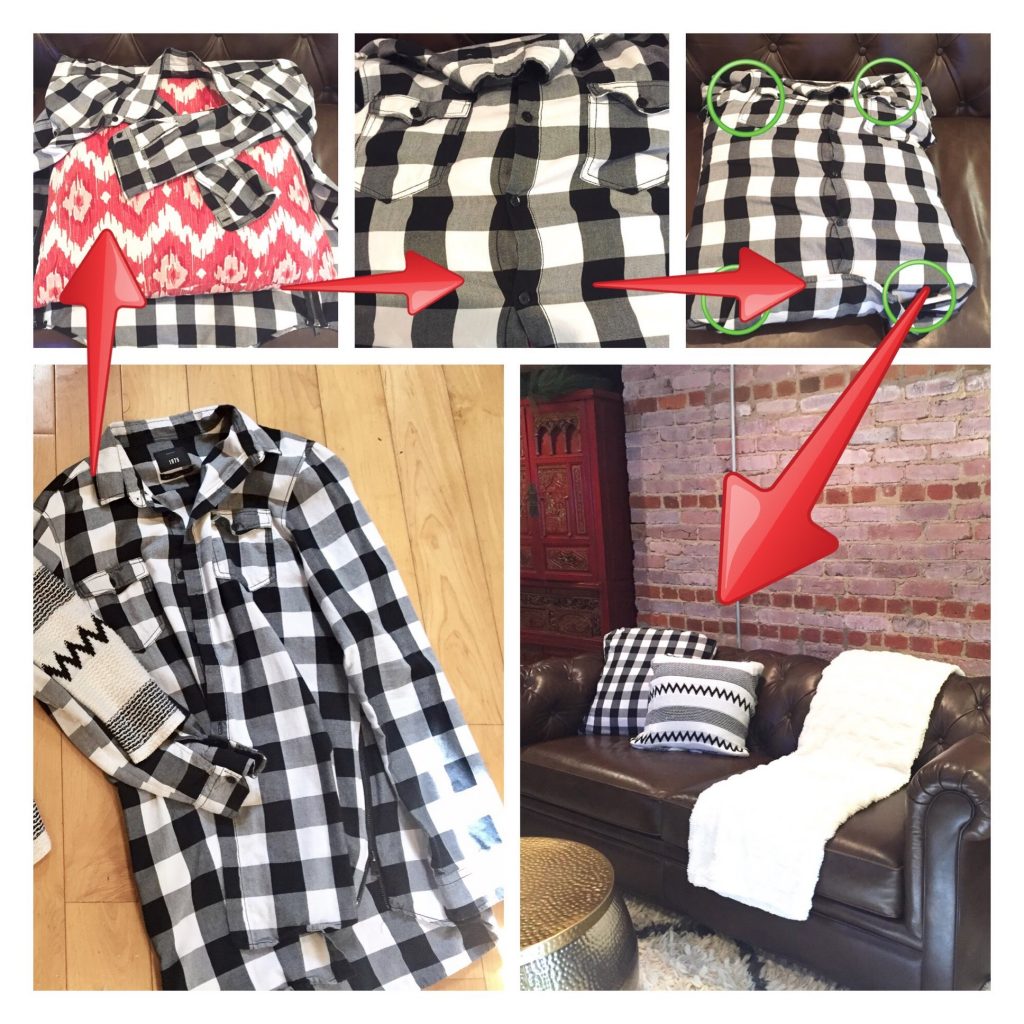 I followed the same instructions when making a pillow cover with a flannel shirt, except I buttoned the shirt around the pillow (as seen in the image above).  Here's the finished product: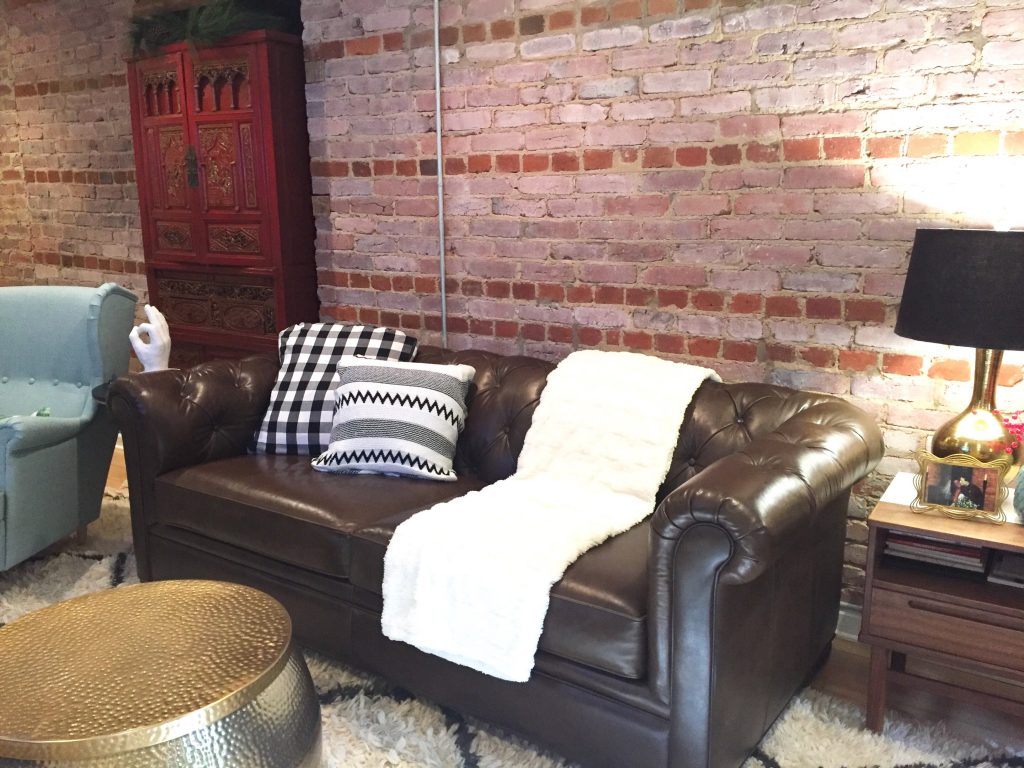 I recommend trying out a few different combinations to see which ones you like the best.  Since it doesn't ruin your clothing, you can change out these cozy pillow covers as frequently as you want.