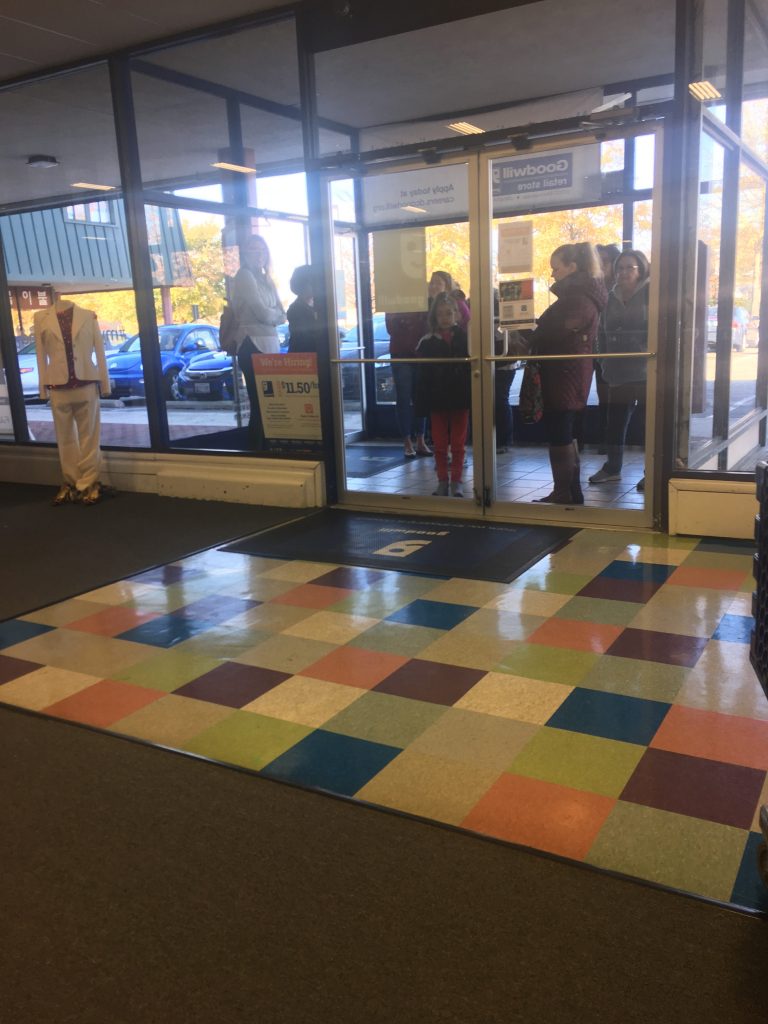 To get some cardio in after feasting on Thanksgiving grub, my fellow DC fashionistas, fashionistos, and I hit the Goodwill racks on Saturday morning for our monthly Meetup series at the Annandale, VA location.
As expected, this event was a smashing success with shoppers leaving with full carts stuffed with holiday-themed Goodwill finds, gifts for loved ones, housewares, and fashions galore.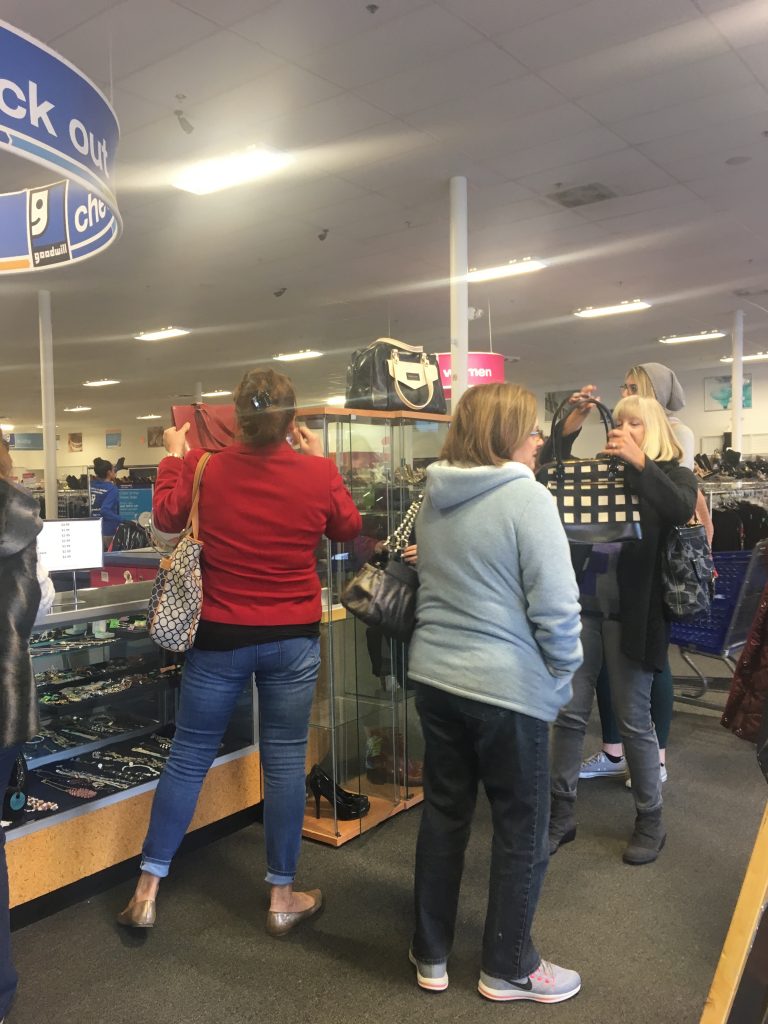 Around 25 shoppers attended this month's edition both new and familiar Meetup attendee faces! In fact, I knew more than half the shoppers that attended this month's fun event!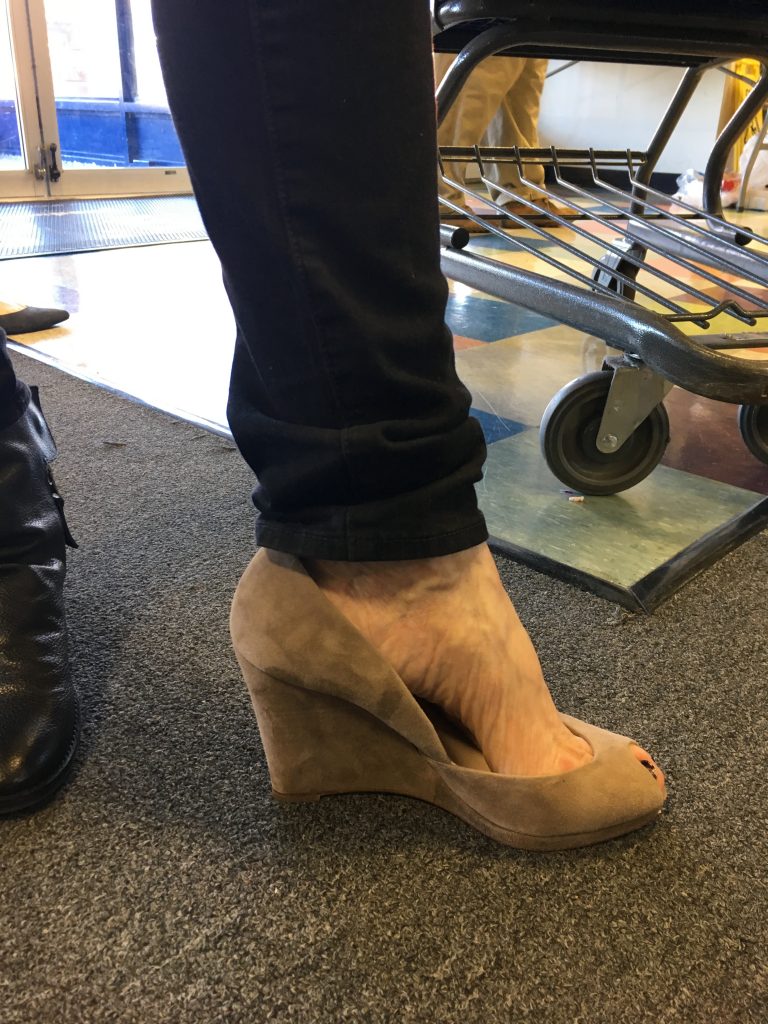 One Meetup regular, Kat, scored these Michael Kors wedges in like new condition for under $20! These would have easily retailed for over $100 at full price.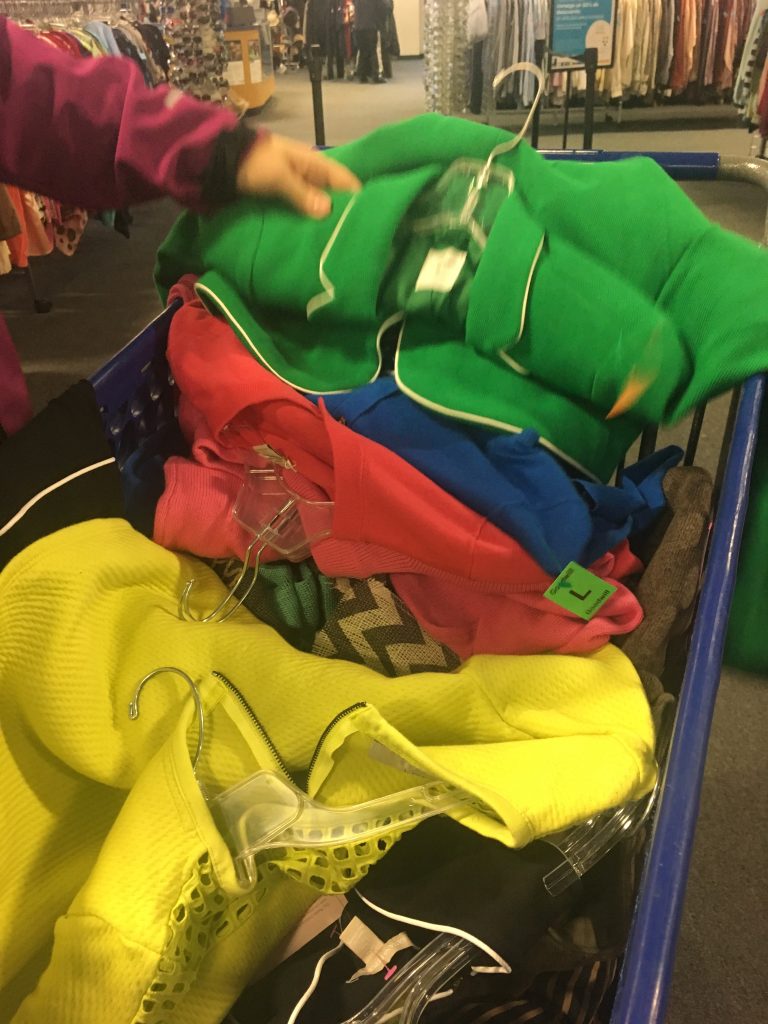 Another Meetup regular scored a plethora of color blocking staples to brighten up her winter fashion wardrobe. J Crew, among other contemporary labels, is mixed into this haul.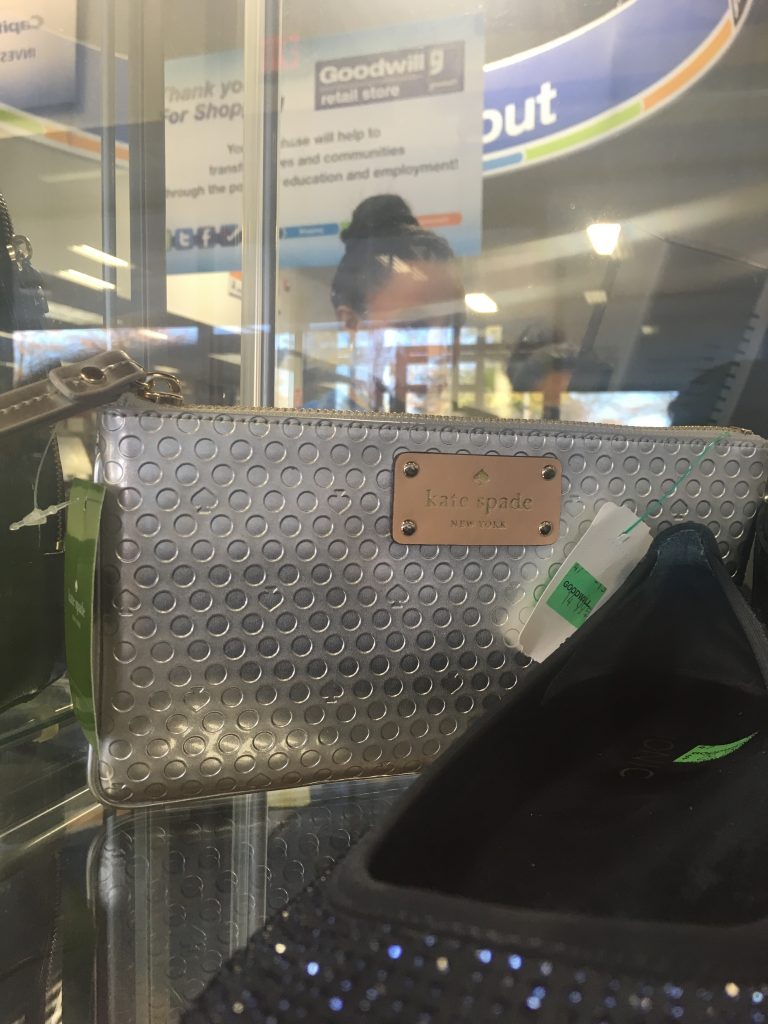 As you see, designer gems like this Kate Spade wallet was waiting to be snagged as well. For under $20, this wallet might have been the find of the day!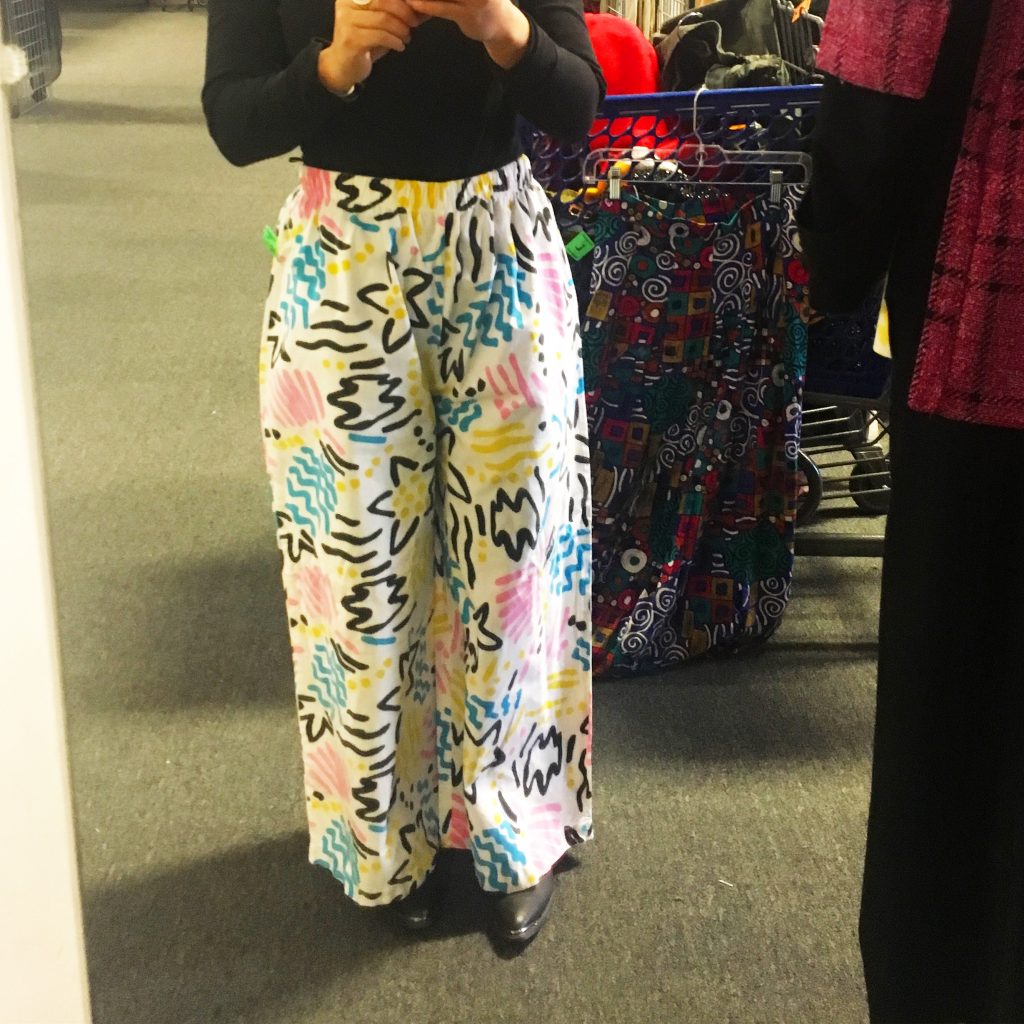 I was not on the lookout for anything in particular, however, I did find vintage suits, contemporary name brand fashions, and even a two-piece velvet jumpsuit with brand new tags! These Fresh Prince pants, in particular, had me going ga-ga all day. With a black bodysuit, you know I'll be rocking this on the 80's dance floor!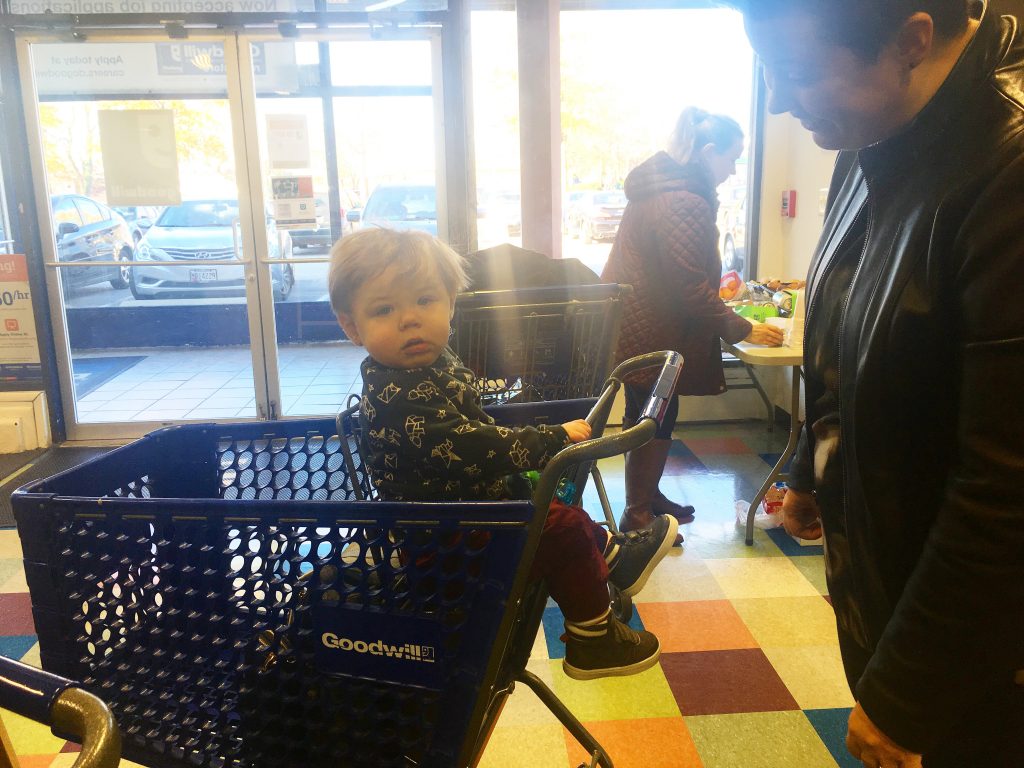 Like at the last Meetup, I had the chance to see Goodwill-loving friends and catch up with them about their lives. Sam, one close friend I've met through Goodwill, brought her son to shop with us! He always comes dressed in fashionable Goodwill baby gear, and even helps his mamma shop!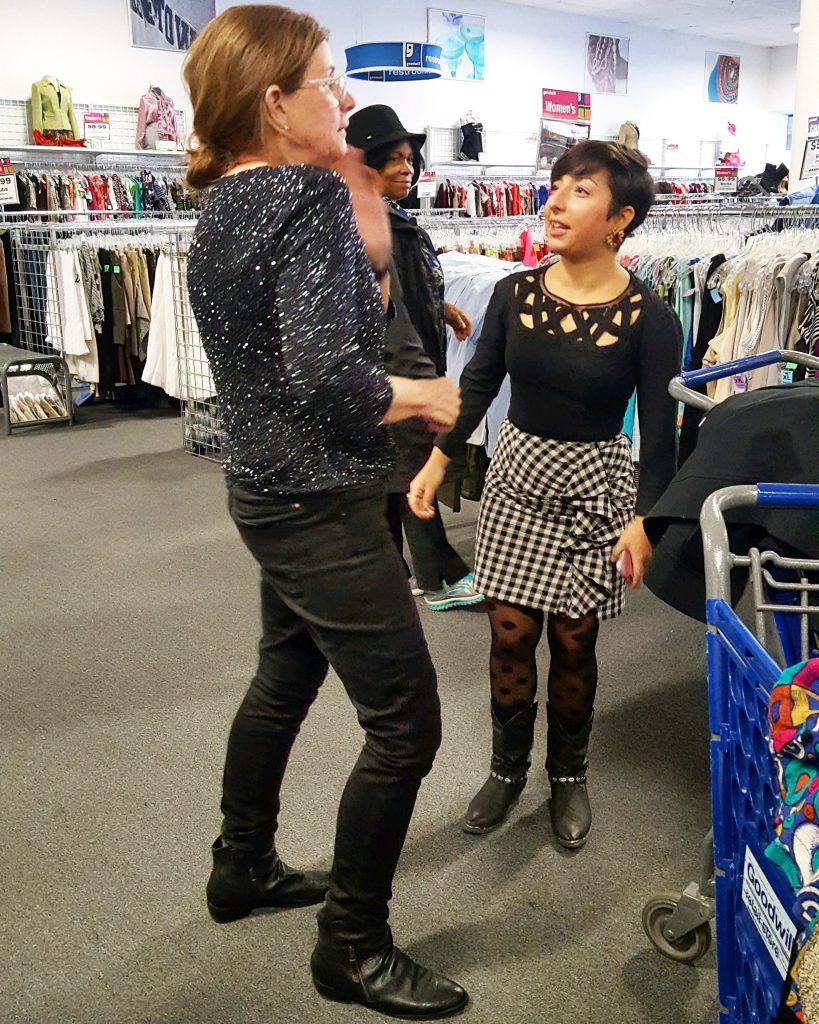 As always, it's such a pleasure to host monthly Goodwill Meetups to meet like-minded individuals who love fashion and shop with smarts. There's nothing better than shopping and meeting new people while contributing to a great cause and providing job opportunities in the community.
Come to our next Meetup if you couldn't make it to this one! Stay tuned for more details or just sign-up for our Meetup group! <3