Donald J Pliner heels, Armani Sunnies, Vintage Statement Earrings….this Meetup was full of the goodies.
On 10/26, we had the pleasure of hosting our October Shopping Meetup at only Goodwill in DC on South Dakota Avenue. We used this event as a way to remind the public that although Goodwill's HQ offices have moved, the store is still staying at 2200 South Dakota!
With many attendees present bright and early at 8 AM, any sleepiness did not hinder shopping energy. Carts were piled to the ceiling, laughter was heard throughout the store…it literally felt like everyone was shopping during a typical weekend 12 PM rush!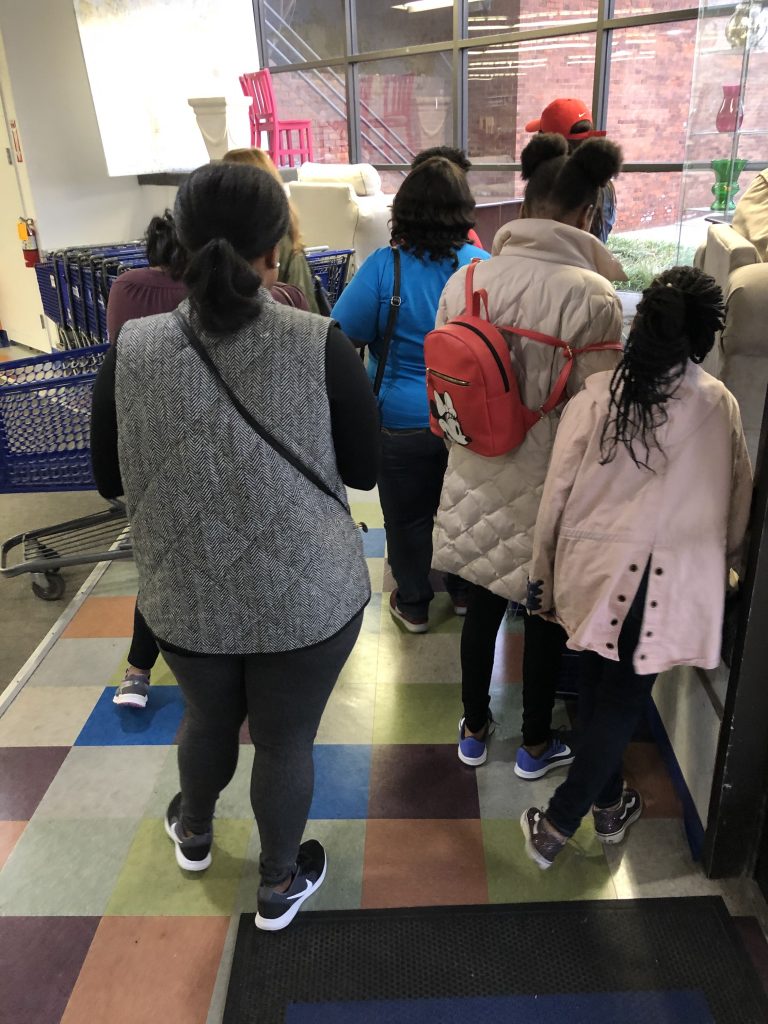 Below are snapshots of the fabulous morning's festivities – which were filled with gems, snacks and good company. As you scroll through the images, you'll see that many new and familiar faces were at this event – all uniting for the greater Goodwill and really good goodies. 🙂
The sunnies game was on point at this store. In the front case, we spotted heart-shaped beauties, designer shades….there were options for all tastes.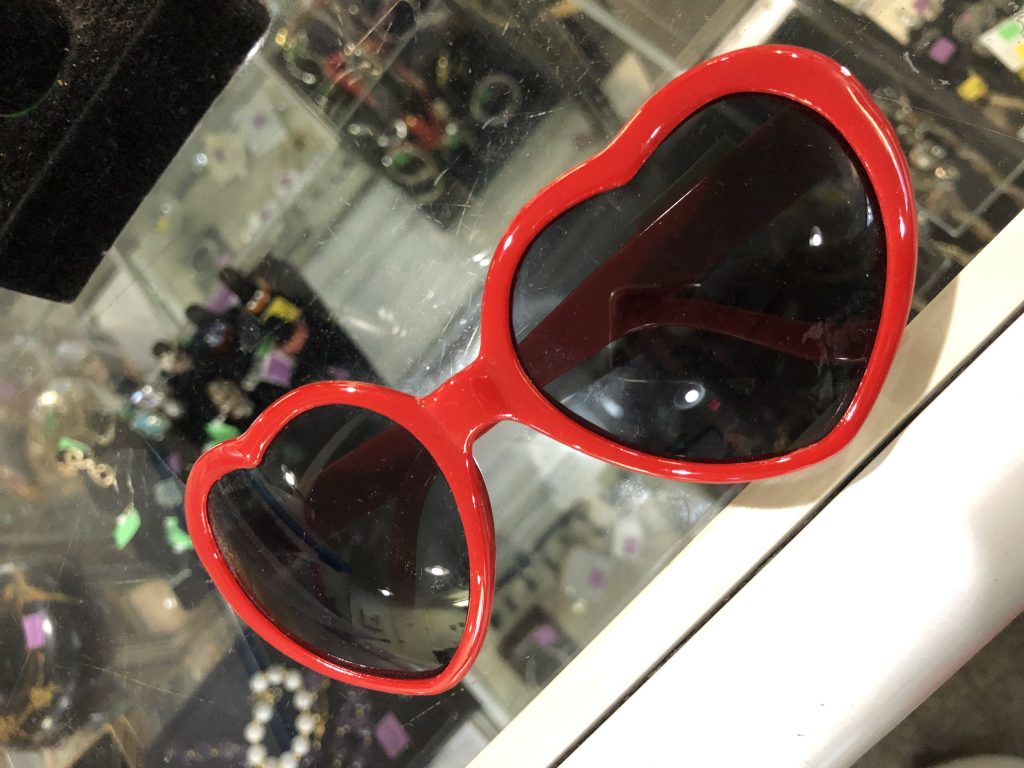 Many know that this store in particular carries great shoes. This fact was confirmed via customer's carts.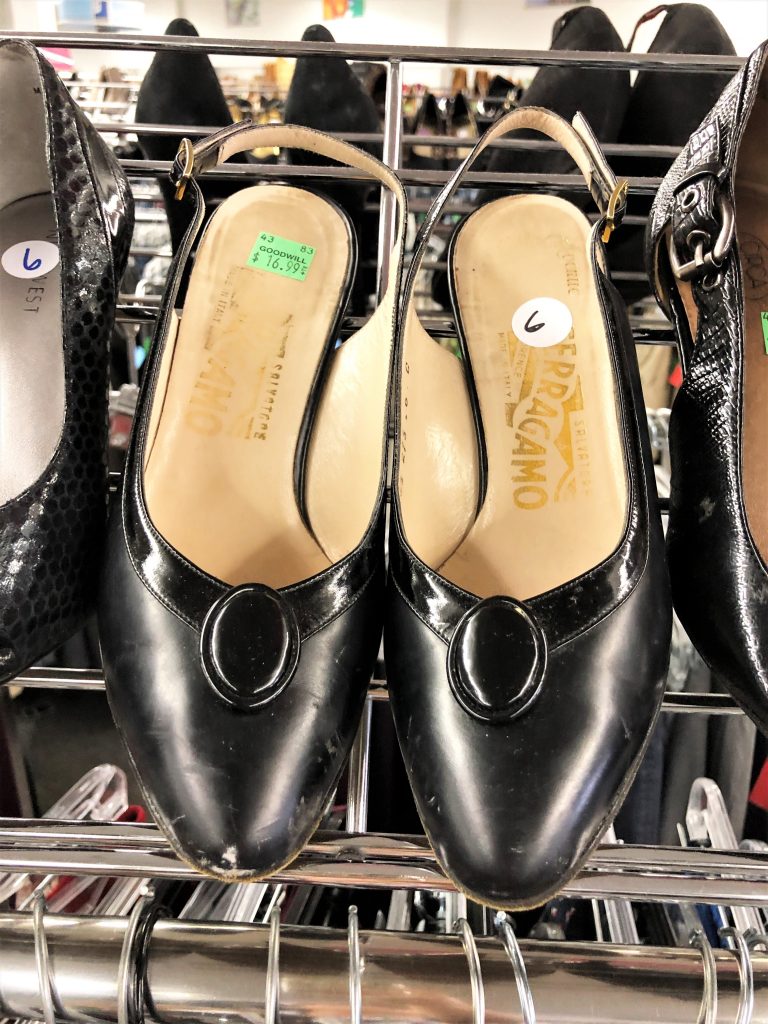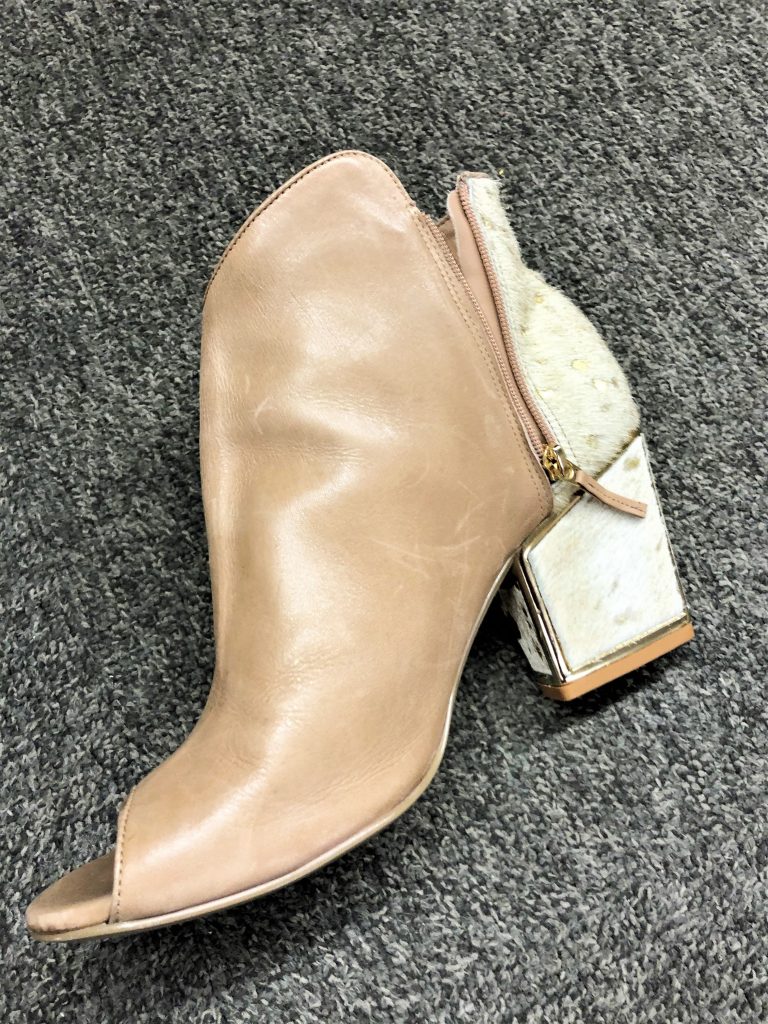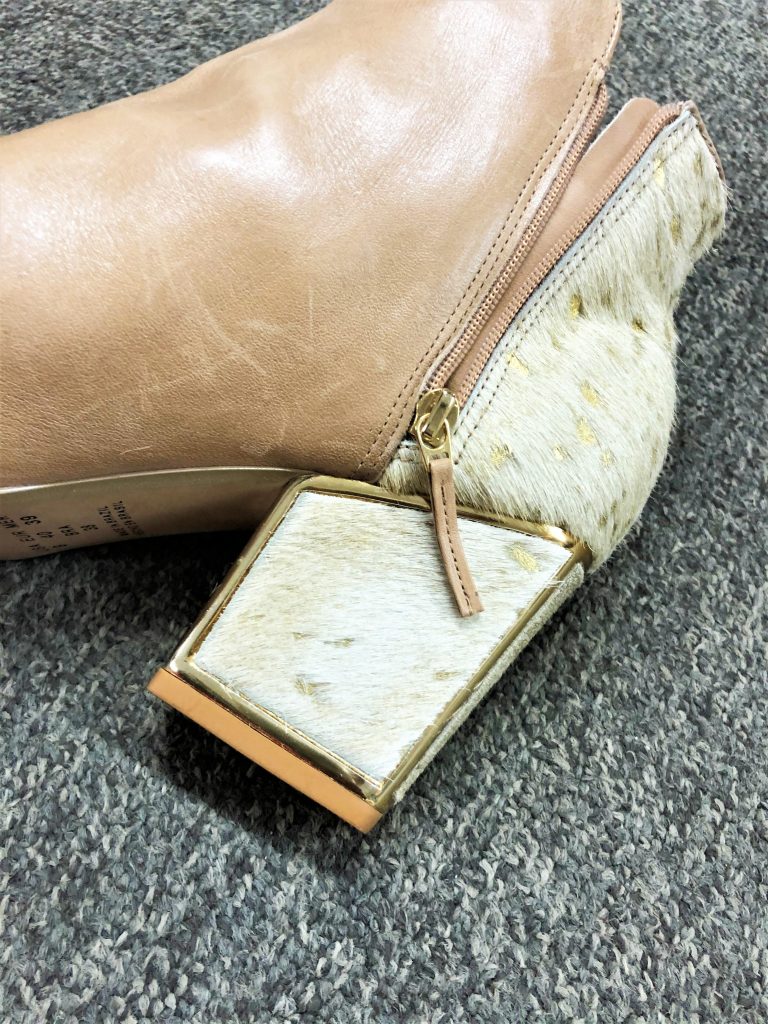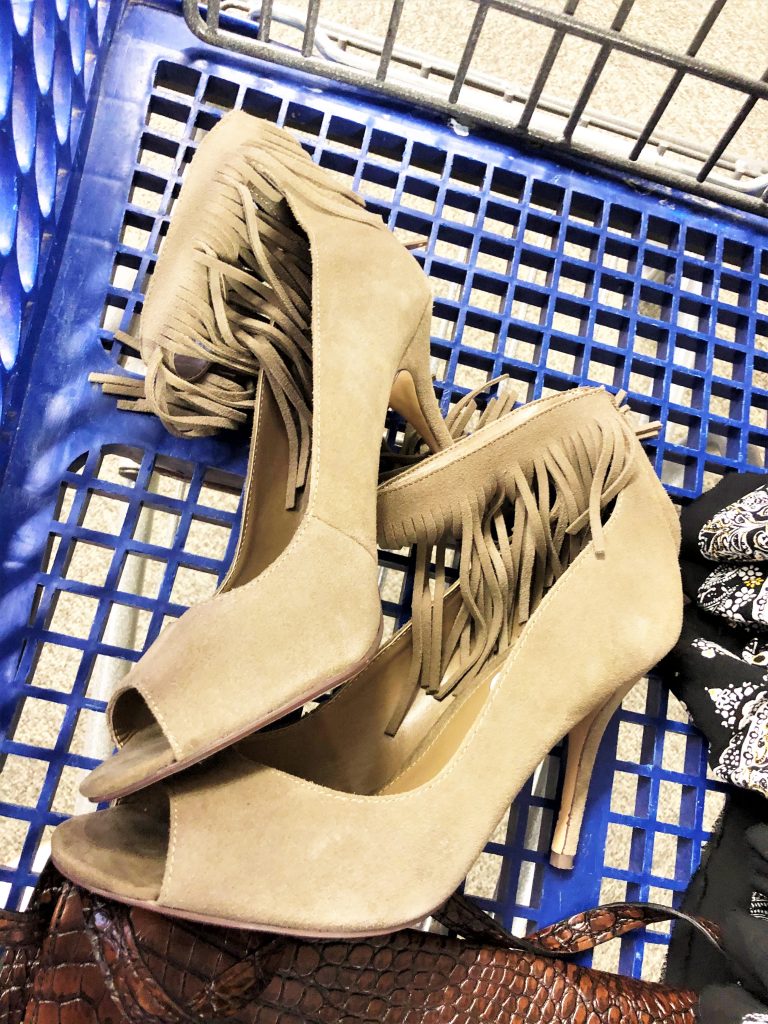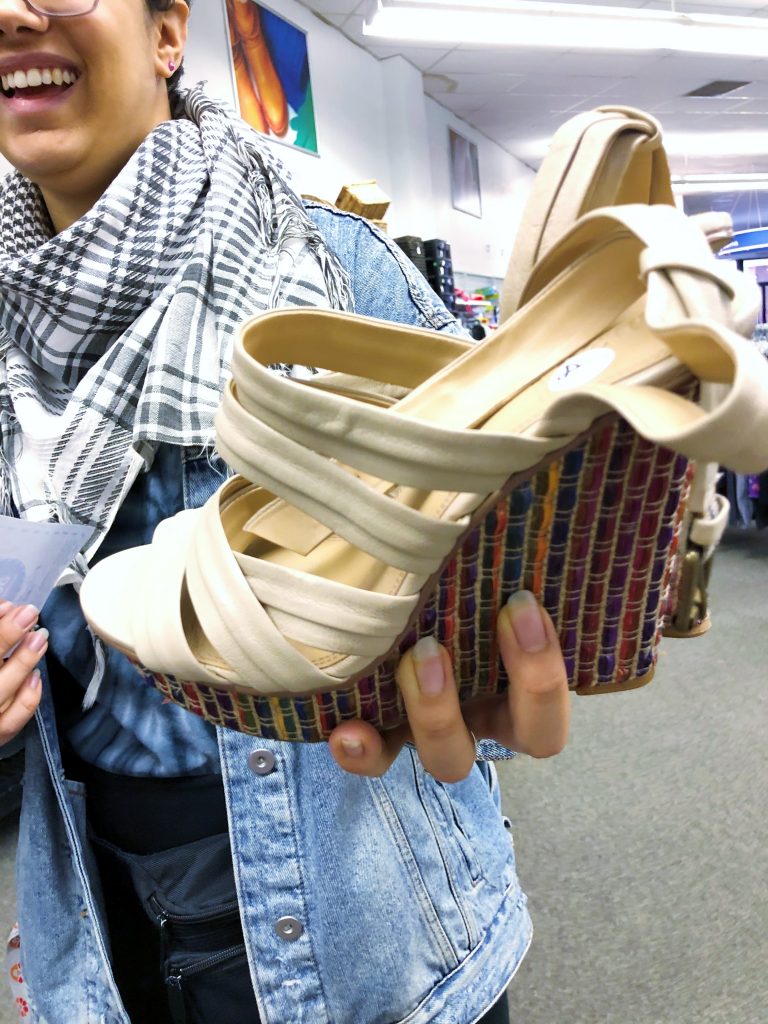 It seems that someone also donated there 80's jewelry collection to the DC Goodwill – and we sure can't complain about that!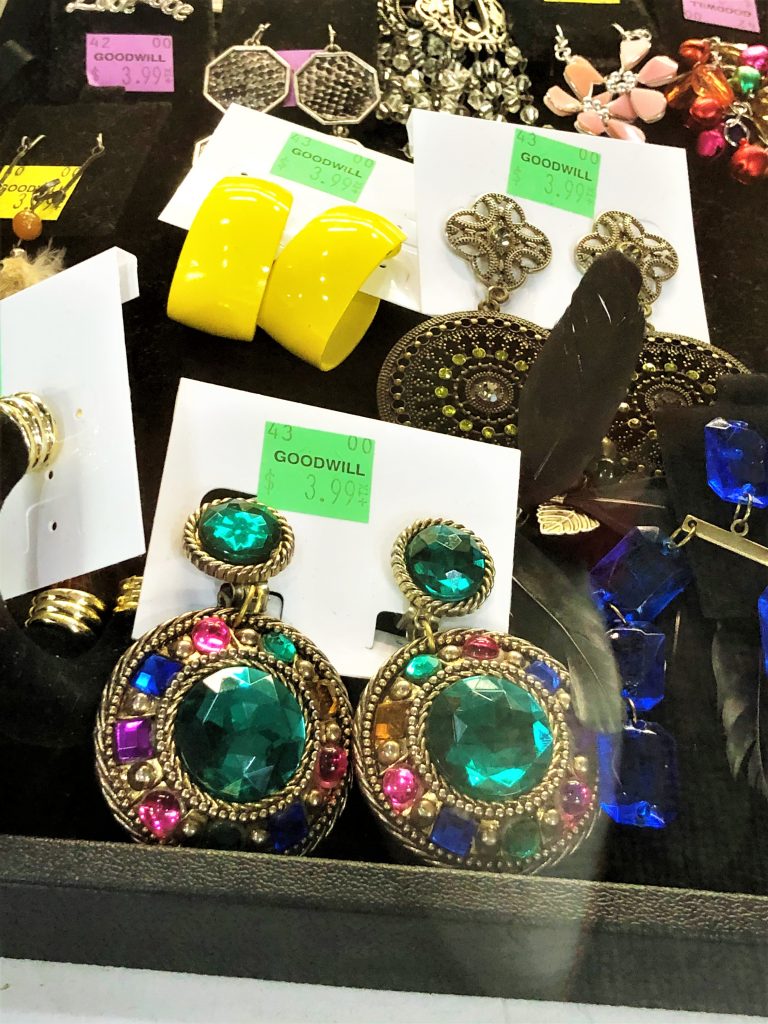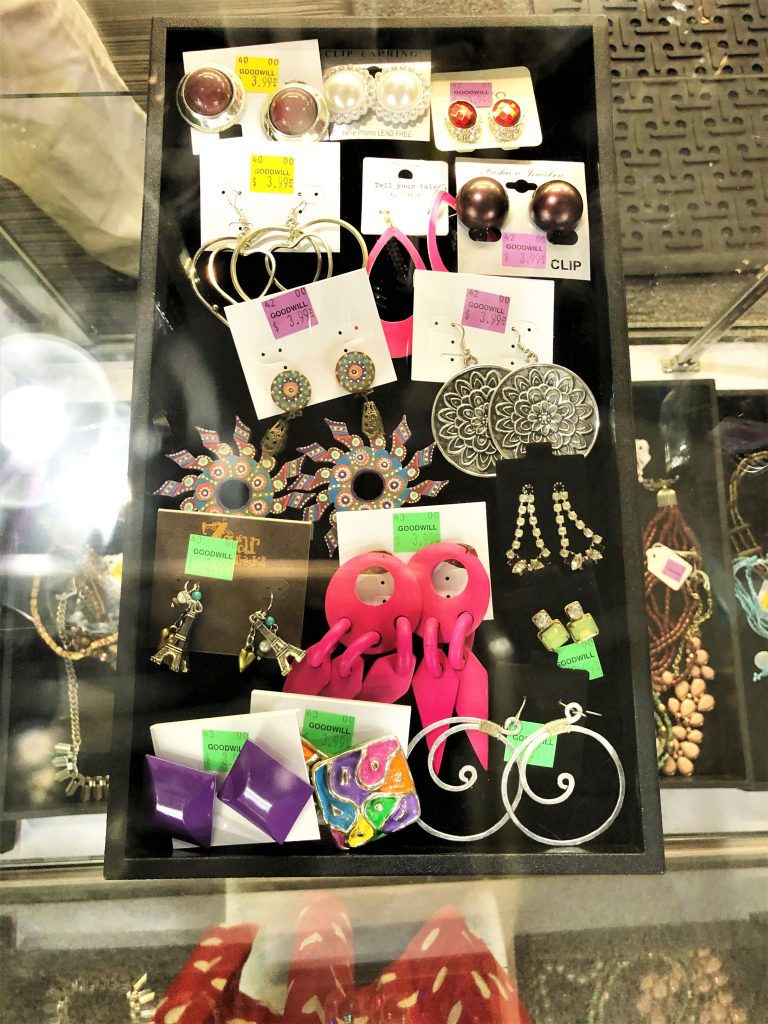 Carolyn is not a hat person, but she felt the need to take this 60's french hat home with her. How should she wear it?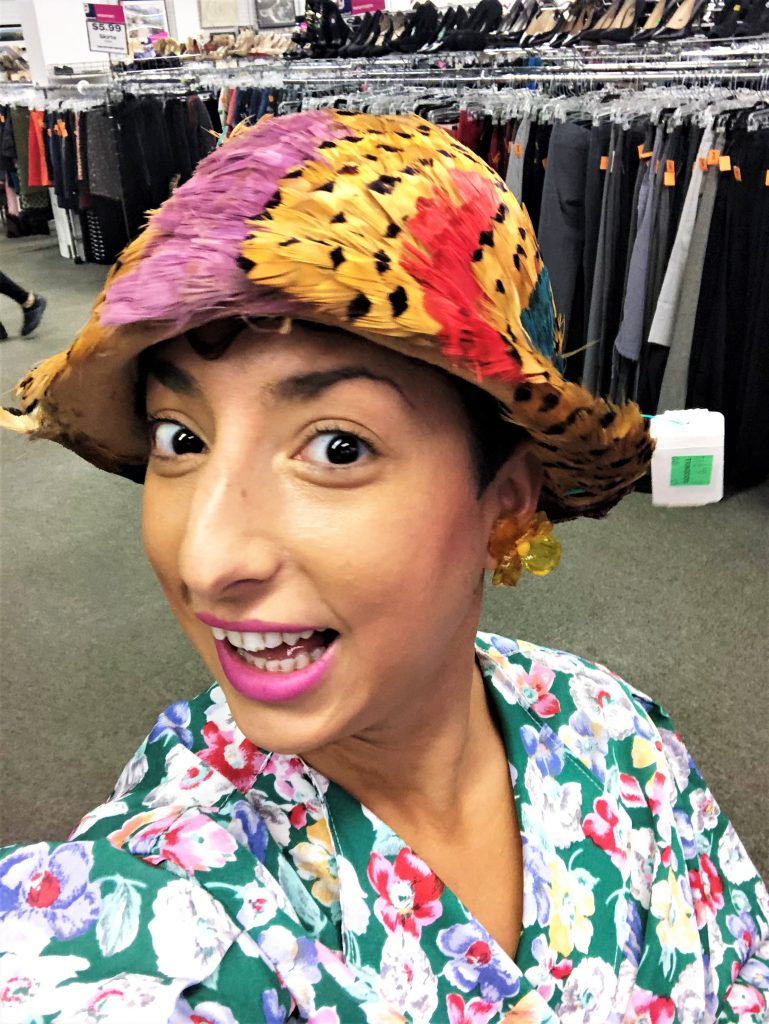 Jasmine, a local lifestyle blogger, picked this Madewell strawberries dress from our FYG curated rack. This probably originally retailed for $50+!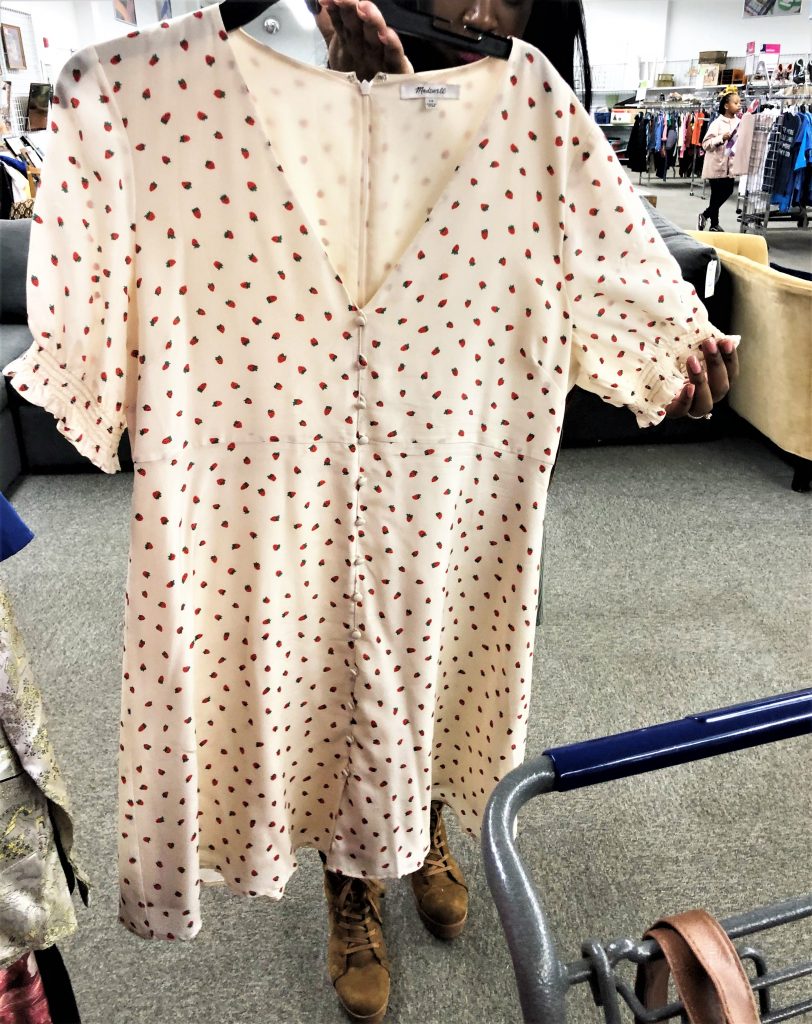 We are very delighted to see Keisha, our new Instagram friend, during this exclusive shopping event. Her style in-person is as good as it is on social media!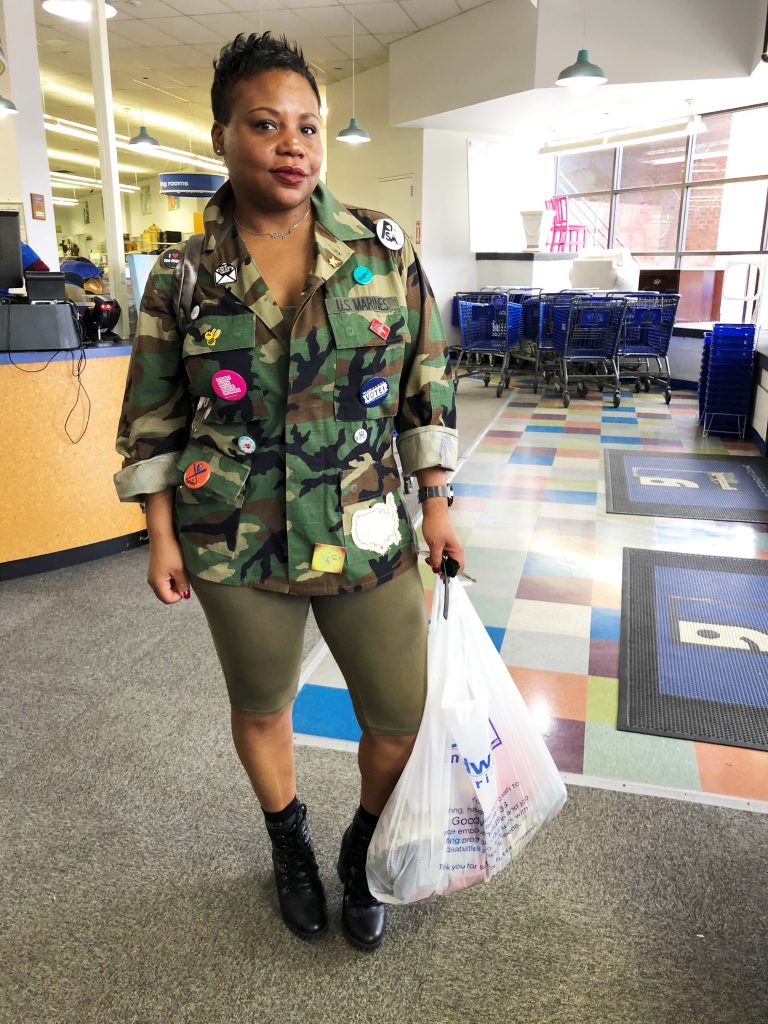 Thanks again to everyone for making it out to this 8 AM event!
It really is such a pleasure to meet like-minded individuals who love style and know how to shop smart at Goodwill stores. There's nothing better than shopping for a great cause that provides job opportunities in my beloved community.
I hope to see everyone at the next Meetup!
Come to our next Meetup of 2019, if you couldn't make it to this one! Sign up for our Meetup group! <3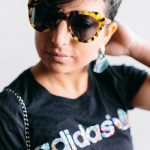 Carolyn Becker
A self-proclaimed thrifty spunky petite fashionista who works in the marketing field by day, and is an artist and musician by night. You can find her bragging about her designer Goodwill thrift finds on her Instagram: @petite_punk.