Last month I had the wonderful opportunity to represent Finding Your Good, by attending a local thrift event The DMV Thrifting Bus Tour! The event was hosted by D.C.'s thrifting It Girl and local thrift blogger, Ayana Pitterson (IG @thriftingdivas). Ayana is a boss babe in the office by day but quickly becomes the queen of thrift, fashion blogger, and personal stylist by night!
On this Saturday afternoon, Ayana held her event with the local community to engage in an all day thrift tour to some of her favorite thrift stores in the DMV area (D.C., Maryland, Northern Virginia). The premise of the event of course included shopping at various Goodwill's and other secondhand stores but, it also intended to educate new and seasoned shoppers with some takeaways that would help us shop like a thrift expert!
Aside from shopping, other event benefits included traveling in a chauffeured bus to each store, having access to exclusive discounts, fun giveaways, style advice, cocktails, and lunch!
If you are a thrifter, than you know the importance of staying hydrated and fed; things can get pretty intense while shopping and you wouldn't want to pass up on a great find because you weren't properly fueled!
Needless to say, I was appreciative of her generous hosting abilities for this event! And while I could go on about how much fun I had during my Instagram takeover for Finding Your Good social page, I thought it would only be fitting to do a mini try on haul with some of the items that I picked up from the tour!
Here are Some of the Items I Picked Up:
Square Neckline Striped Top: An essential to any wardrobe that can be appropriate for most seasons.
While I would consider this a basic piece given its neutral color scheme, I wouldn't dare say that it is at all boring. I really love the ruffles at the sleeve hem, square neckline and thin stripes.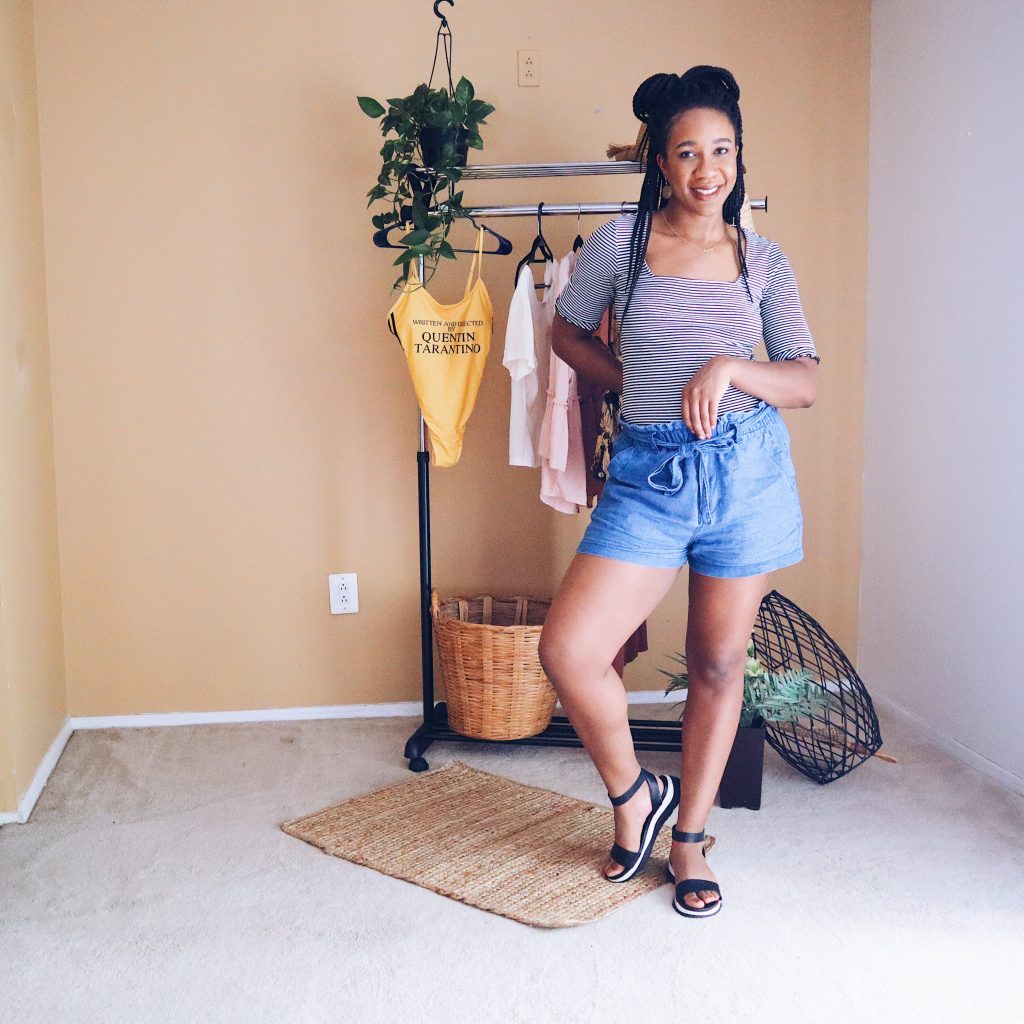 Comfortable Cotton V Neck Tees: This tee is originally from American Eagle's soft & sexy collection.
I love the tie up detail as well as the tie-dye pattern in addition to how soft the cotton feels! As I ran my hand through the line of tee shirts while at the store, this seriously stood out the most! I found this at the last shop we visited and was pleasantly surprised to find it for such a good price!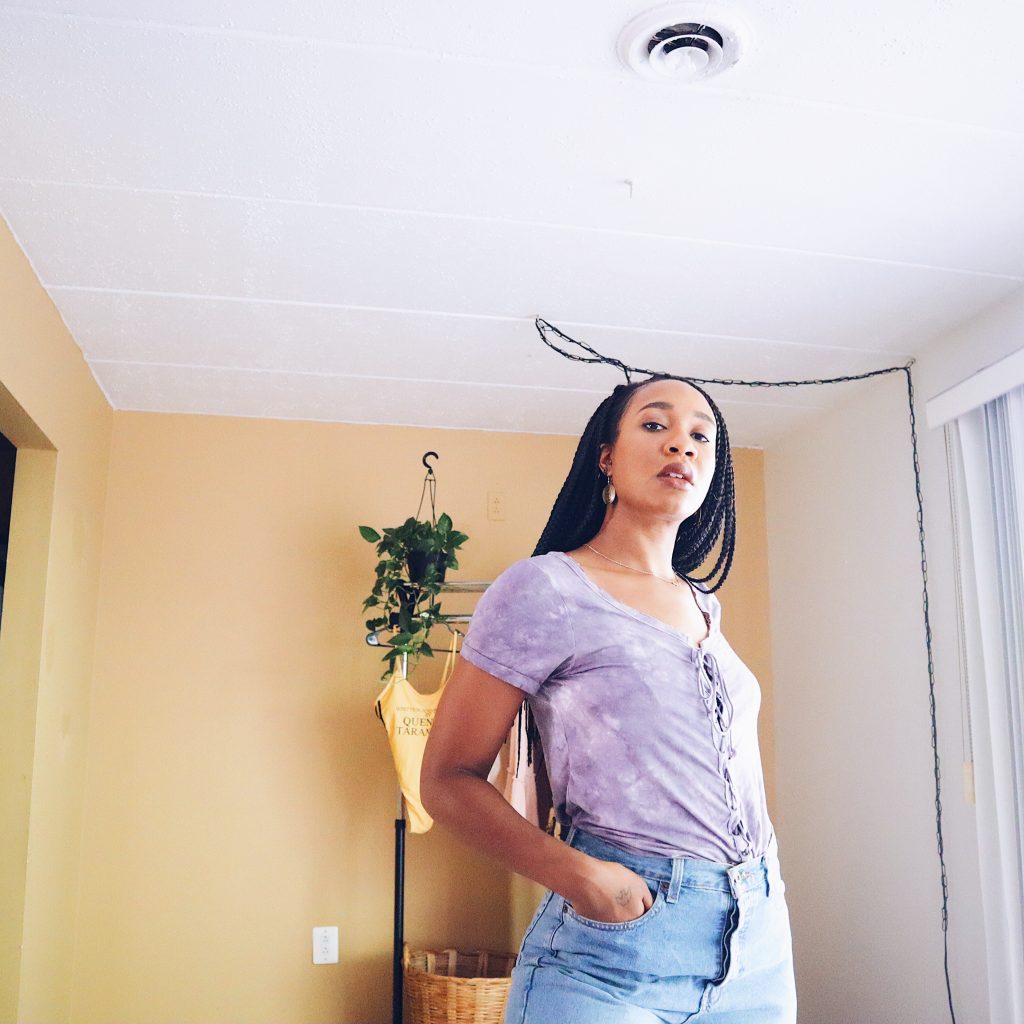 Silk Intimate Tank: A few Instagram posts ago, I mentioned how I became comfortable with wearing intimates sourced from the thrift store as tank tops. By the way, if you are not following me on Instagram, you can find me on Instagram as @thread.lift I found this beautiful round neck tank top and it has been in rotation with several of my weekly outfits for work and for play on the weekends.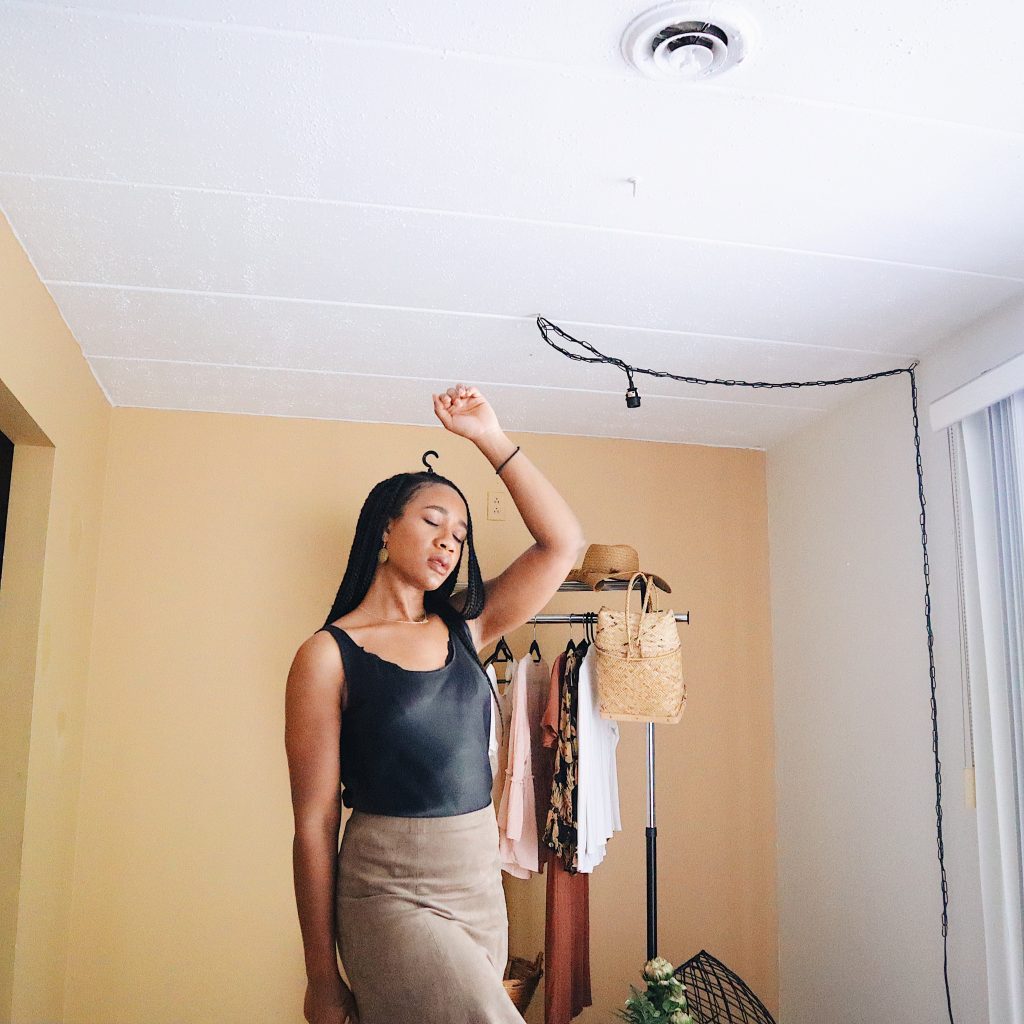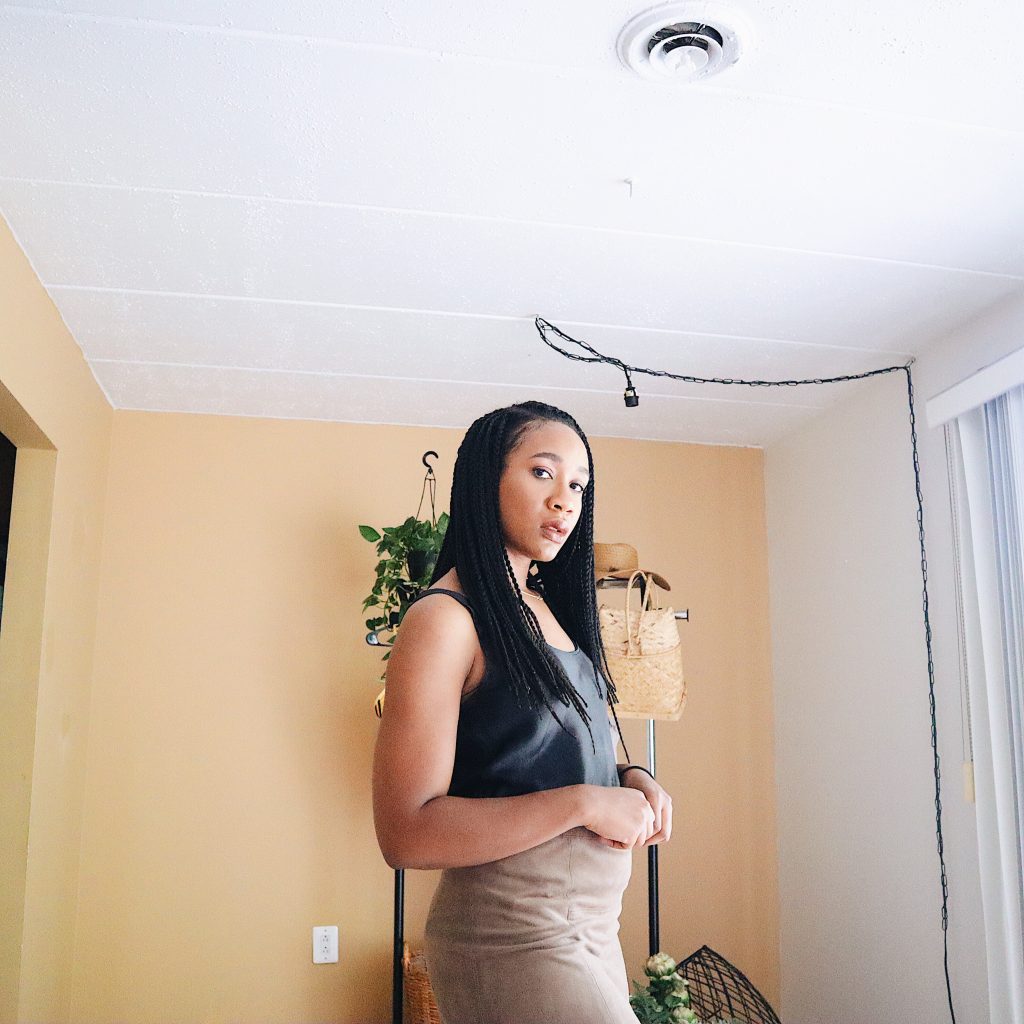 Nautical Wheel Earrings: I talked about these in my previous post about sourcing more accessories while thrifting. Since then, I have worn these almost everyday and have received many compliments each time I do! I found these while waiting in a long line to to check out during the thrift tour; obviously they were worth the wait!
What are some of your favorite second hand items you've picked up lately?