You may just see rows and rows of plates people donated to Goodwill, but I look at things a little bit differently. Especially around Halloween!
I wanted to upcycle dinner plates into a gallery wall of spooky eyeballs for my Halloween décor this year. Goodwill was the perfect place to find the plates!
I spied these plastic dinner plates for $1.99 each. I thought plastic was a better choice than ceramic plates since they are lighter and easier to hang on the wall.
Then I spotted a bundle of small salad plates for $3.99, enough for three pairs of little eyeballs. I thought mixing and matching large and small plates would look really good so I got them too. I spent about $12 on the plates.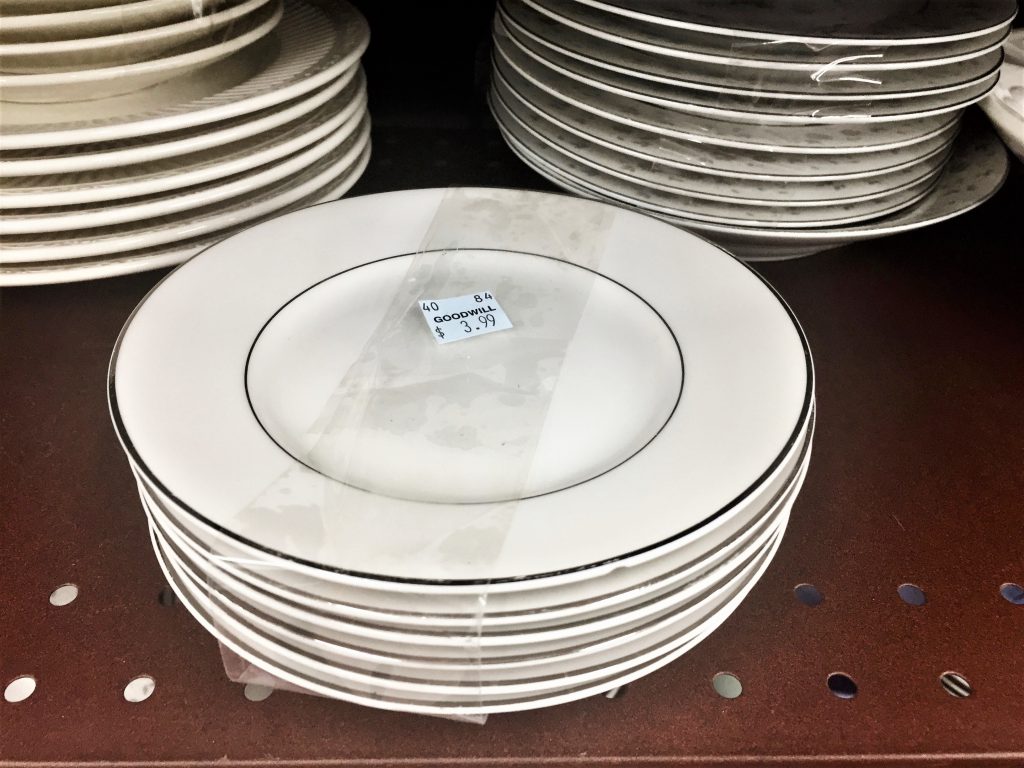 Transforming the plates into spooky eyeballs was easy.
I started by spray-painting the plastic plates white. (I skipped this step on the salad plates since they were already white.)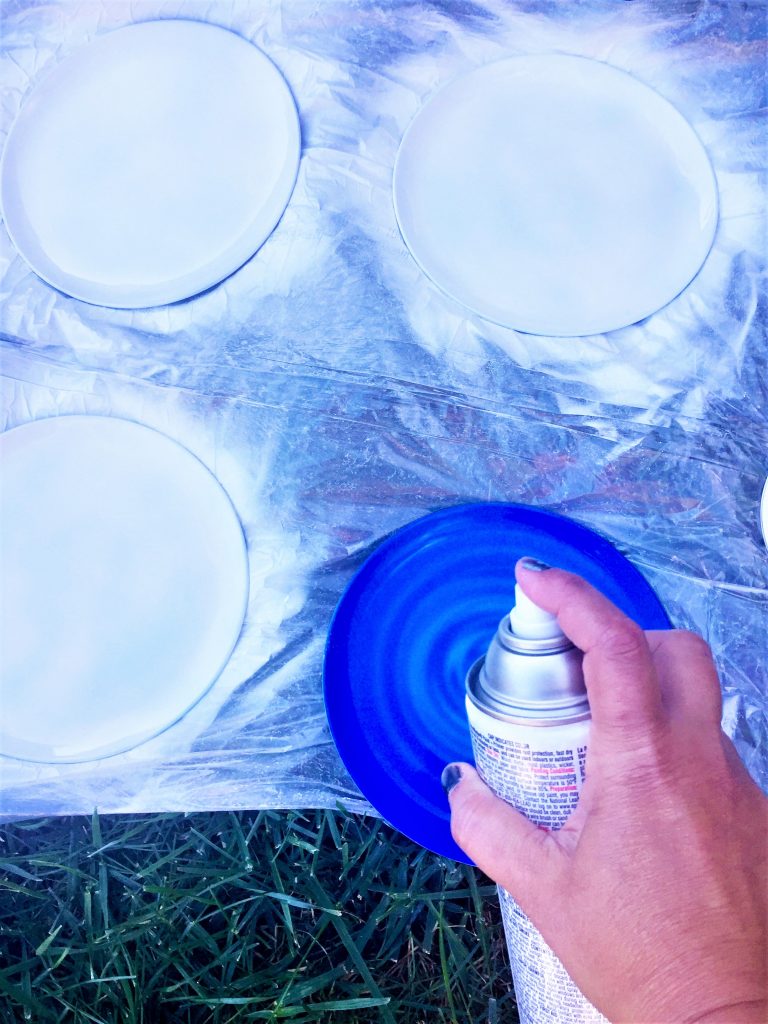 Then I used small bottles of acrylic craft paint to make the eyes in different colors. I just followed the outline on the salad plates to create the circles. I free-handed the larger plates.
They aren't perfect, but I'm OK with that!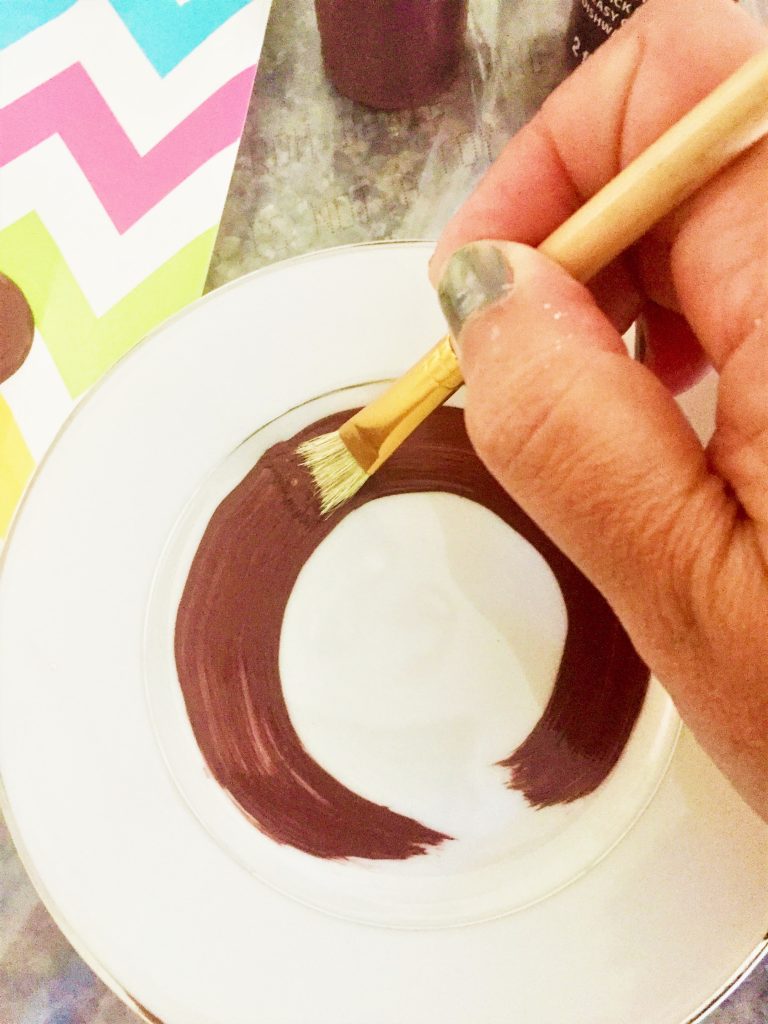 PAINT TIP: The first coat of paint never looks good on slick surfaces like plates. It usually takes a couple of coats for full coverage. Apply the paint in thin layers. Then be patient and let each layer dry really well. It will fill in and look great after two or three coats of paint.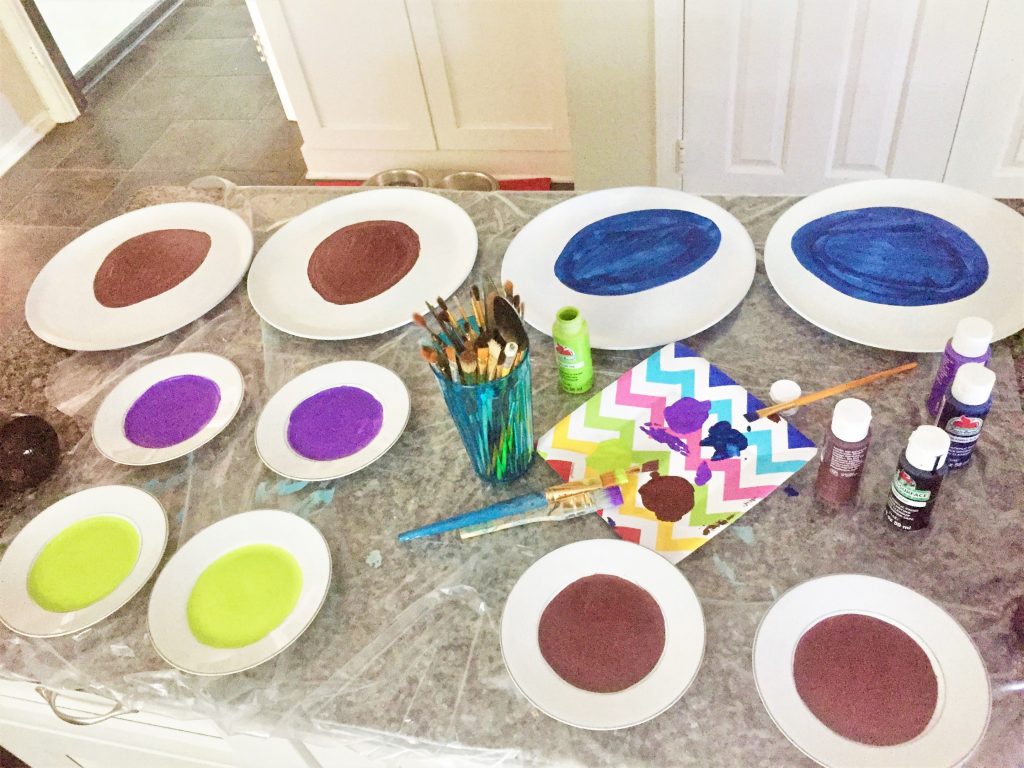 My original plan was to use 3M Command Strips to hang my eyeball plates on the wall.
Command Strips are nice for temporary holiday displays because they don't poke holes in the wall or damage the paint when you remove them.
However, the first plate I hung fell off the wall because I only put one Command Strip on it. (Good thing it was plastic and didn't break!)
I ended up needing a couple of Command Strips to hold up the larger plates.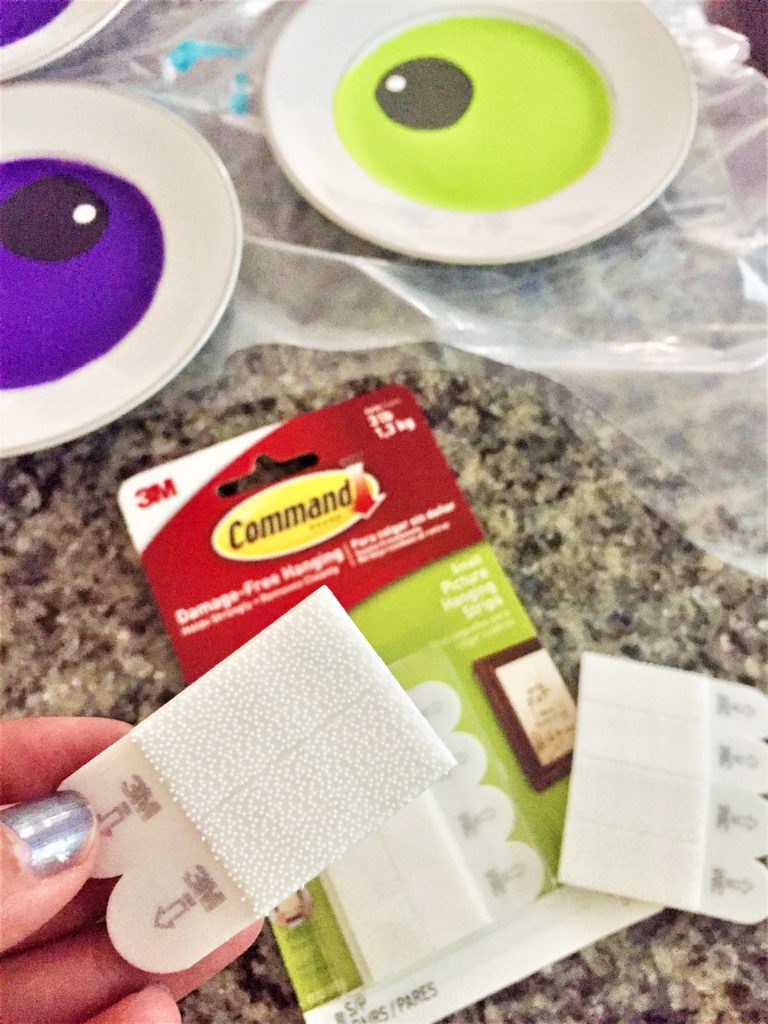 They didn't have enough Command Strips for the remaining plates. So I went online for a solution and learned how to glue paper clips onto the back of the plates using a hot glue gun.
This worked well for the smaller plates. I hung them up with thumbtacks with no problem!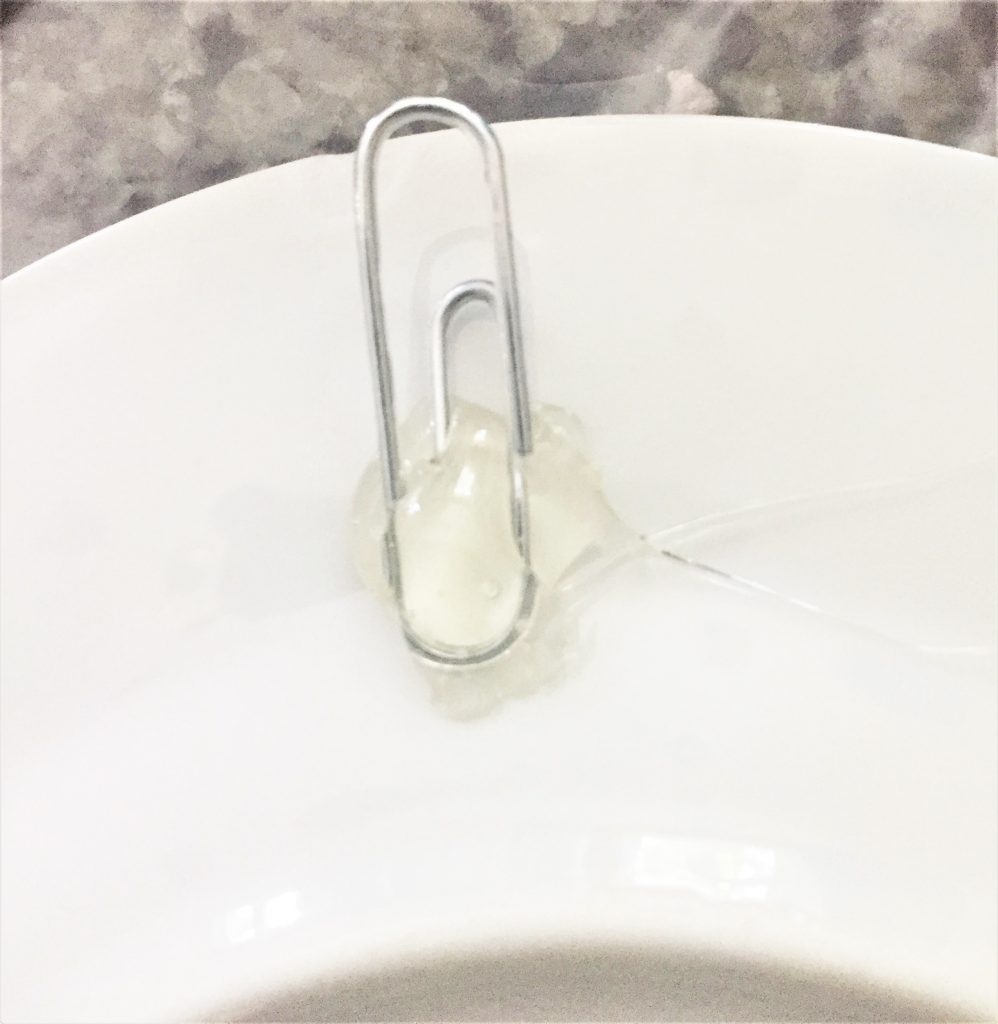 Take a look at my Goodwill plates now!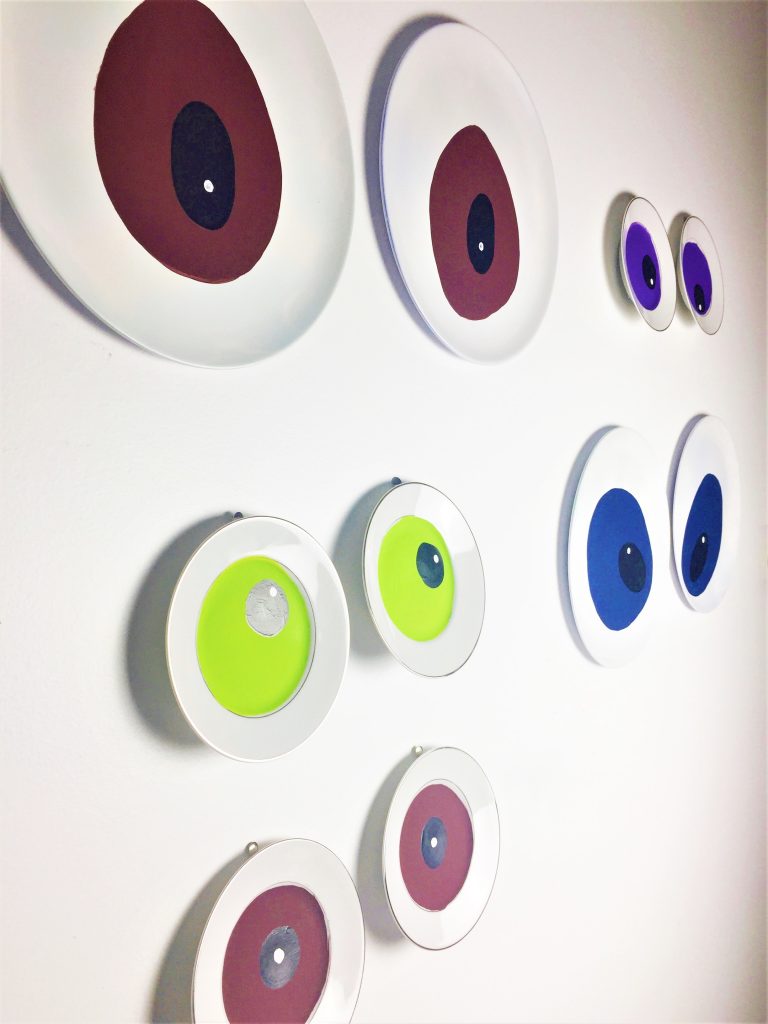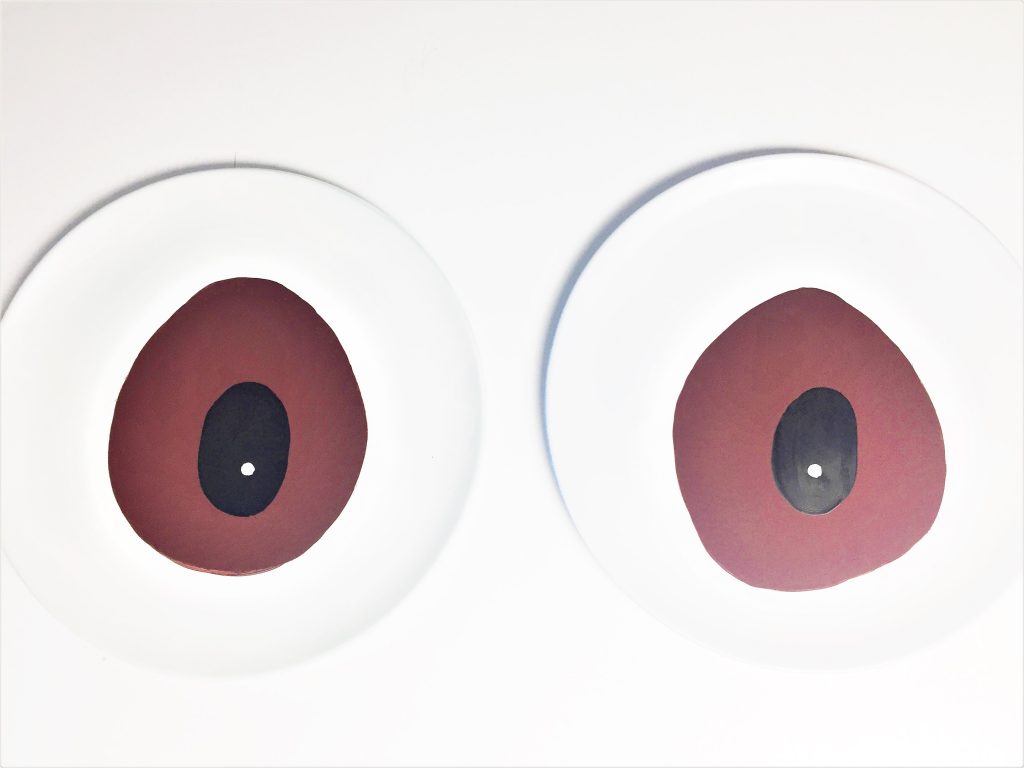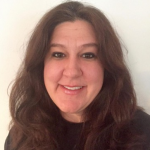 Courtney Mickalonis
Courtney Mickalonis
is an artist, teacher, and blogger at All Things New Again
,
www.allthingsnewagain.net
a furniture and paint boutique in Leesburg, VA. She finds old furniture that nobody loves anymore and makes it beautiful—and useful—again. Courtney teaches monthly furniture painting classes at their Leesburg studio and shares tutorials on her blog. Follow her on Instagram (@all_things_new_again) for more furniture upcycling adventures.