The wicker bag trend is one of those trends that everyone has jumped on within the last couple years.
From the big, oversized beach totes and buckets, to itty-bitty woven picnic baskets and clutches, each size definitely knows how to make a statement. I've seen a bunch of renditions of this style of bags pop up in the malls and at several boutiques; many of which I have had my eye on but, what stopped me from making a purchase is the fact that, I wasn't quite sure how I would wear it? However, I told myself that if I can find it while thrifting, that I would pick it up and give it a go at styling it.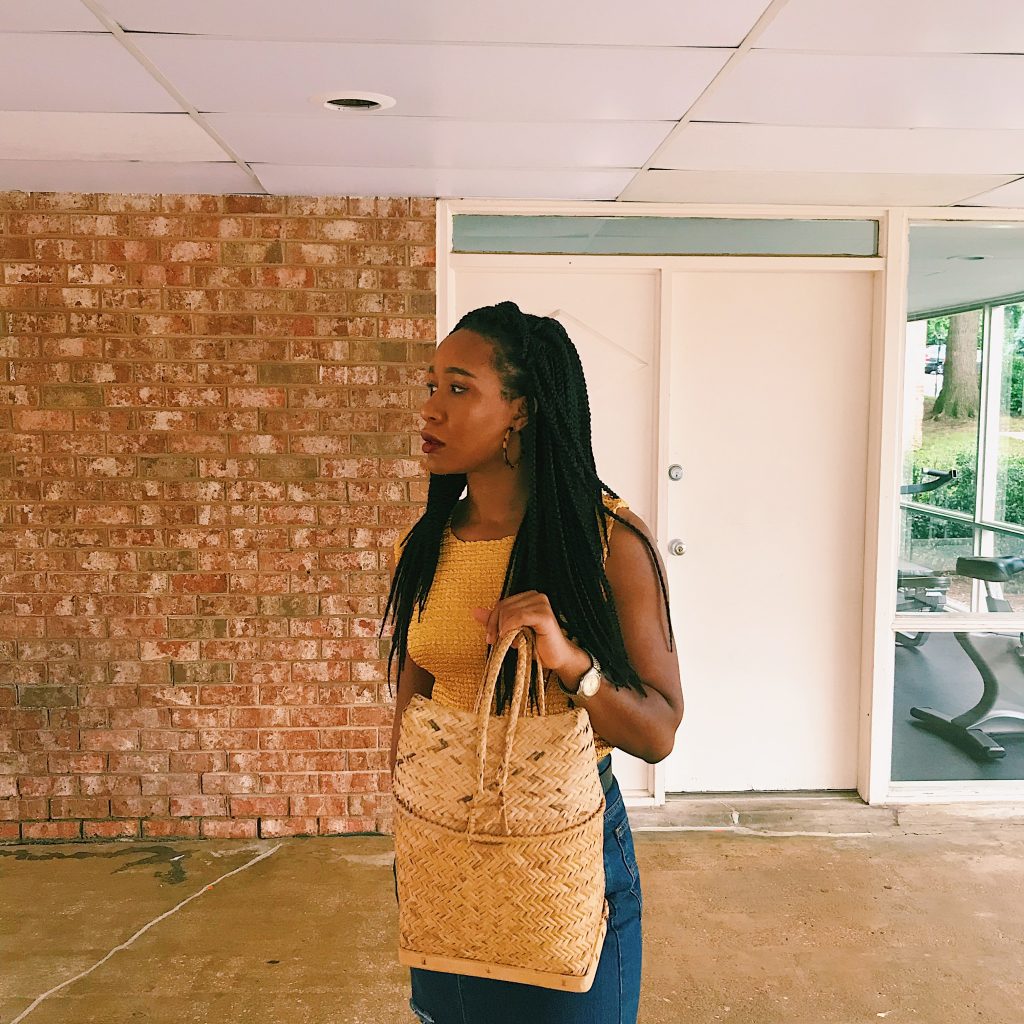 Since I usually thrift on the weekends when I have more free time. This past weekend, I decided to try a new Goodwill outside of my typical honey hole location, and I am so glad I did!
I found this gorgeous hand-woven rattan backpack, yes- BACKPACK that was obviously constructed by the most tedious and trained hand; I just knew that it would become the perfect summer essential to add in my wardrobe.
To describe it would be to tell you about its bumpy course texture as I run my fingers over it, the various gradient shades meet and pass each other from the multiple materials that were used to embody it.
It has that familiar creaking and shifting sound from the tension of each woven stitch wrapped within itself when you adjust or remove the lid.
When I saw it, it reminded me of outdoor picnics at the national park just as the golden hour of late evening set in, late night movies at the drive in, spontaneous beach trips, glamping with a group of friends (cause your girl doesn't camp lol), and I wondered, how many bottles of chardonnay could fit safely inside without damaging the interior structure?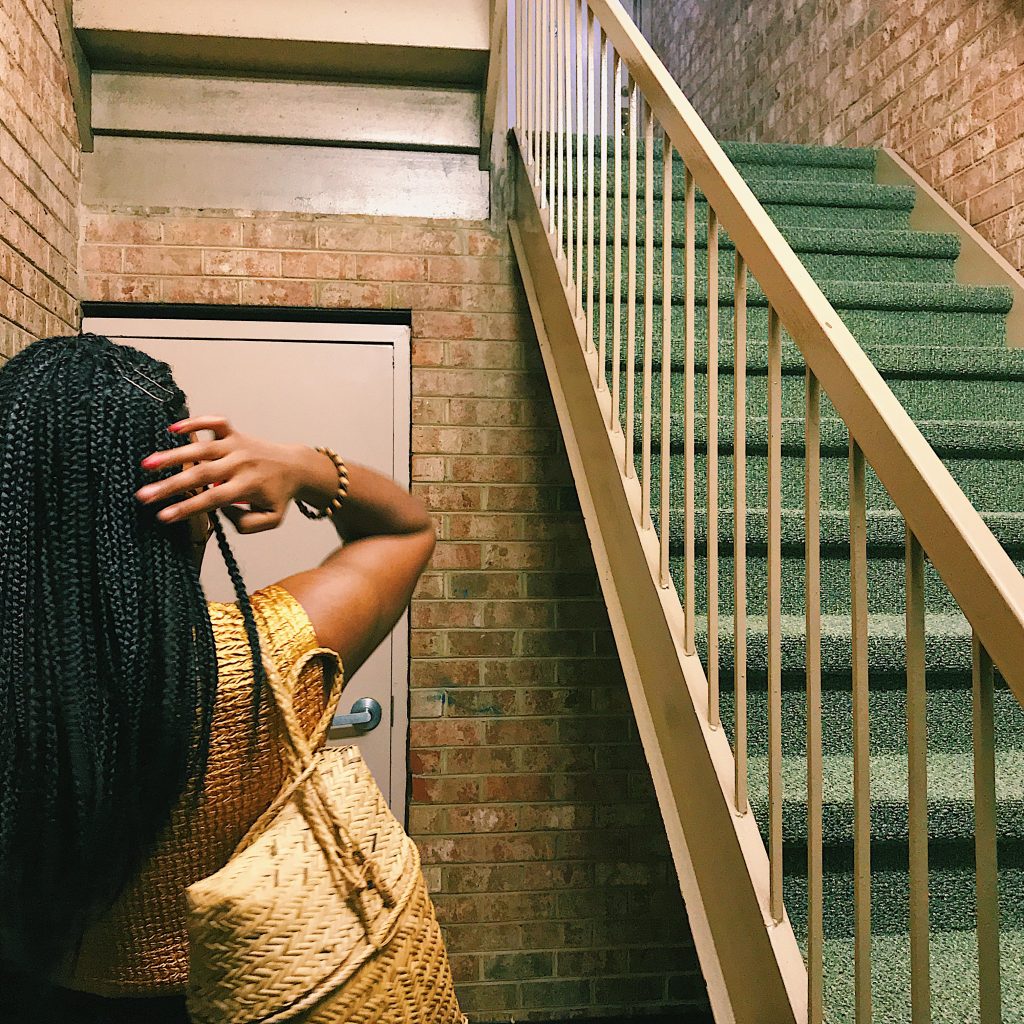 When I come across something so rare like this, I instantly like to check to see who the designer is with just a quick Google search. Since this bag has NO internal markings or tags from the original creator, I typed in a few key words and was surprised to see there were a few others similar online for sale for upwards of $75! Seeing that this was priced for less than $6, I knew it must be special.
Also from my Google search, I discovered that that it is thought to have roots in the Philippines estimated production from the 70's. It is in fact hand made, and contains bamboo, rattan and straw materials.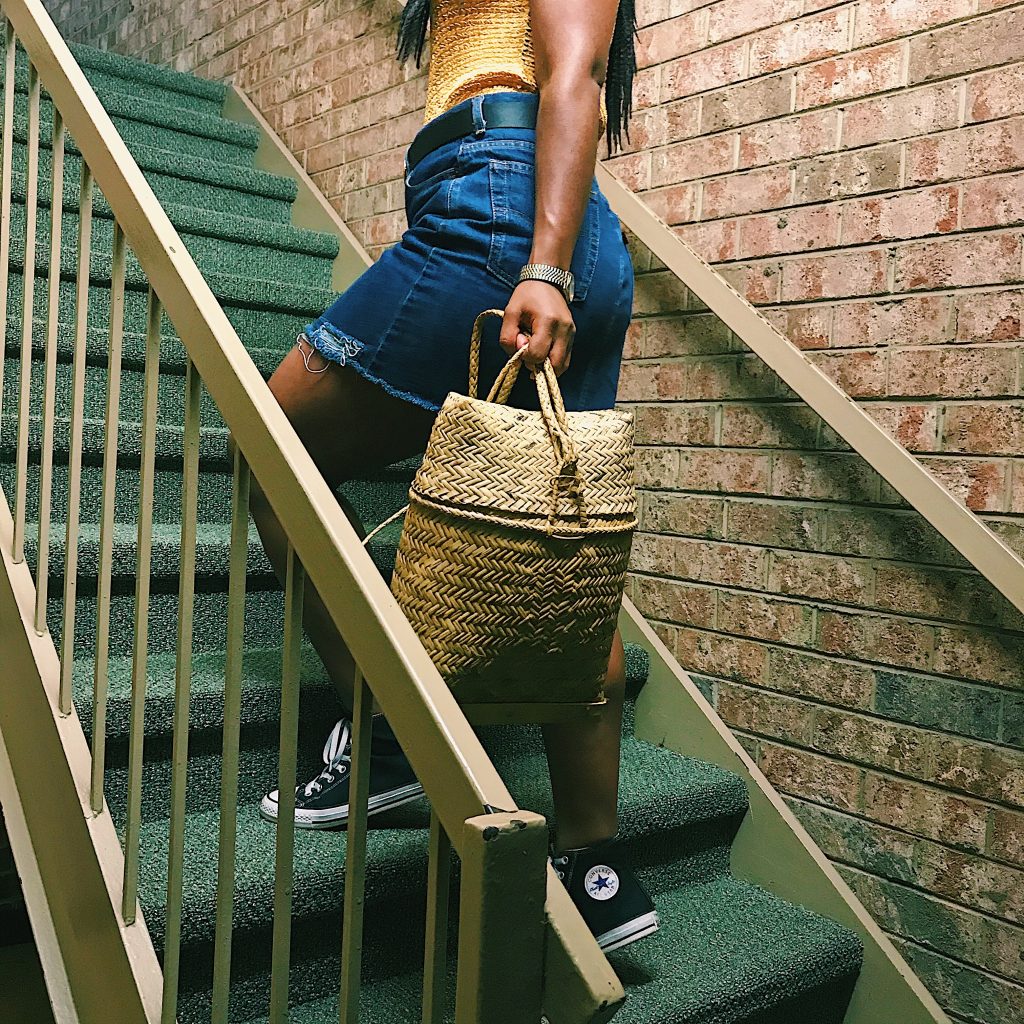 Being the embodiment definition of a TRUE vintage piece, I will be sure to do my best in maintaining it's condition given its age.
I am beyond excited to use this in my upcoming adventures this summer!
-Danielle
threadlift.blog
About Danielle: Danielle, founder of Thread.Lift, is a self proclaimed secondhand shopping queen, blogger, and tall girl who is living a sustainable slow fashion lifestyle through the art of secondhand living. Follow Danielle for tips and tricks on how to transform a wardrobe without breaking the bank,DIY projects, and making your side hustle work for you.