Like most shoppers, finding that amazing deal gives me an immediate high. Thrifting, for me, is the perfect way to achieve that feeling. I love the thrill of the hunt. Going through the racks to see what I can find is therapeutic for me. I started thrifting shortly after I bought my condo and found myself in need of housewares and all the things necessary to make my new house my home.  Accessorizing a home can be pricey, so when I started to find Pottery Barn, Restoration Hardware, and West Elm items at my local Goodwill, I quickly realized that it would be my first stop whenever I found myself in need of…well, anything. I have found lamps, frames, vases, and even found a Tiffany wine glass, which I have since broken.  It retailed for $80 and I paid 99 cents! Fast forward a few years later, when I was unemployed. I still wanted to shop, but couldn't afford to pay retail prices, or even sale prices at retail stores. That was when I started to hit up Goodwill for clothing.  My trips there fulfilled my need to shop, yet I was able to do so affordably. It amazes me what people donate (myself included!).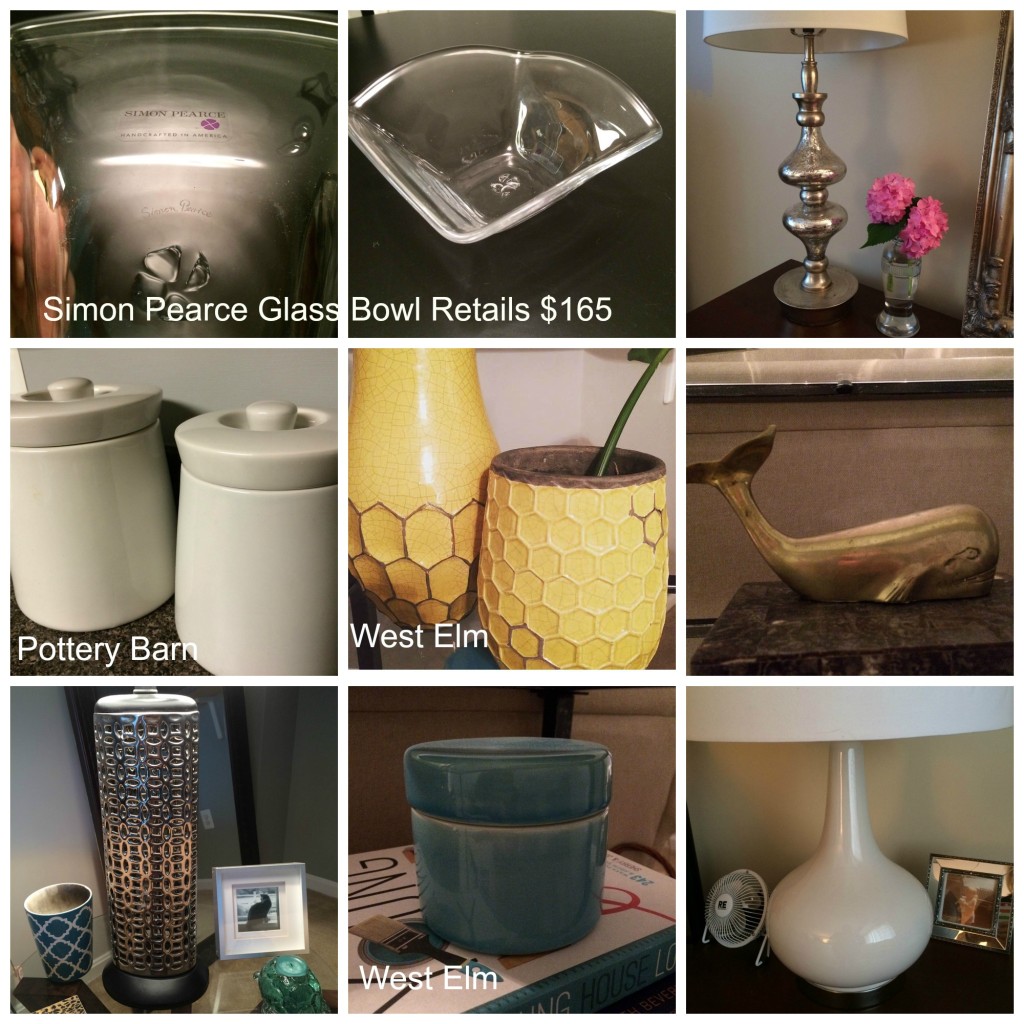 Here are few tips on how I shop at Goodwill:
Check the fitting room rack. Every time I go to Goodwill, I head straight back to the fitting room racks and to the racks that have the yet to be put away new merchandise. I swear that is where I have found my best purchases.  I have said it for years that the DC & VA Goodwill locations have the best things. I have found everything from DVF to J. Crew to Lululemon to Prada for a fraction of the retail price. I also look through every rack, even if it's not my size. People are always putting things away anywhere, so you never know what goodies you'll find! While time consuming, it is worth it. Just last week I found a brand new, with tags LOFT dress. Win for me!
Shop out of season. Another thing I do is shop for every season. Even though it's summer, I still check out the sweaters, jackets, boots, etc. Last spring I found a Burberry wool scarf in perfect condition for $3 and a pair of UGG wellies -never worn for $13. Last weekend, I purchased a pair of barely worn Dolce Vita suede ankle booties for $13. I can't wait until the fall to wear them!
Buy items in "like new condition." When deciding on a piece of clothing, handbag or pair of shoes, I make sure the item is in like new condition.  I don't buy anything that has holes or stains. If it's a sweater, I make sure there is no piling or snags. I did go against my rule of no stains, recently. I found an amazing Marc Jacobs handbag, it had ink stains on the inside lining, however, the outside was perfect and it was $20, so I couldn't resist!
What are some of your best finds? What tips and tricks do you have when thrifting?  
I'm a contractor by day, thrift shopper by night, and fashionista at all times. I love the thrill of the hunt when thrifting. Anything from housewares, to clothes to shoes to handbags. You can follow all my thrifty finds on Instagram @blondeandthrifty.