This dress, dear readers, is both a beauty and a show-stopper. It's sassy, it's sweet…and it's…designer!
This dress was found on the previous Modage Style Goodwill Shopping Bus Tour at our South Dakota Goodwill store. When I saw this dress to see if it would fit me, I was like "Oh my goodness! That one is most definitely a keeper! I love Rory Beca!." Unfortunately, the dress was too big for me, but we couldn't let it sit there! That's why we are sharing it with you today.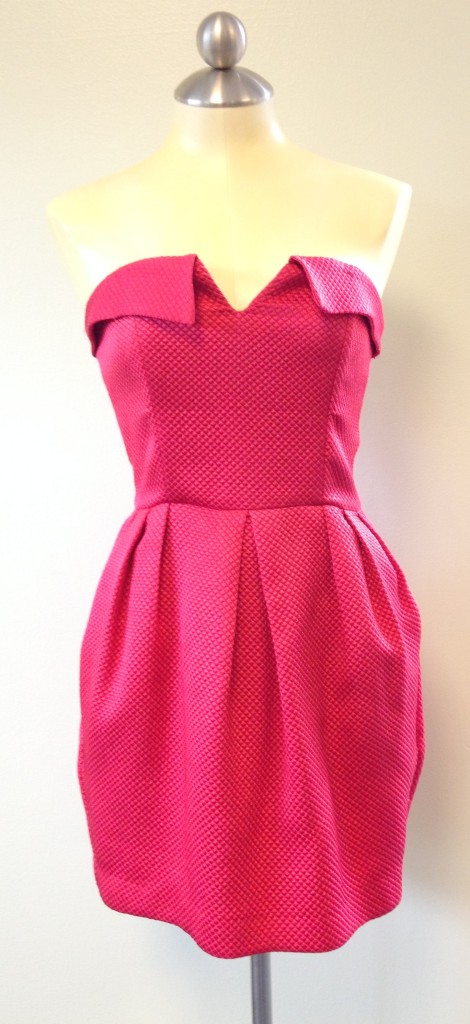 To tell you a little bit about the designer, Rory Beca  is a designer brand that is based in California. It was started in 2006, and has been rapidly growing in popularity ever since. Rory Beca's clothing are known from being comfortable, bright, fun, and playful. Her items come in all different materials, and patterns. There is something for everyone. You can usually find this brand sold at high end stores such as Nordstrom, Neiman Marcus, and Saks Fifth Avenue.  Rory Beca is known to partner with other brands for collections such as Forever 21. Currently, they have launched a line in partnership with Jergens skincare.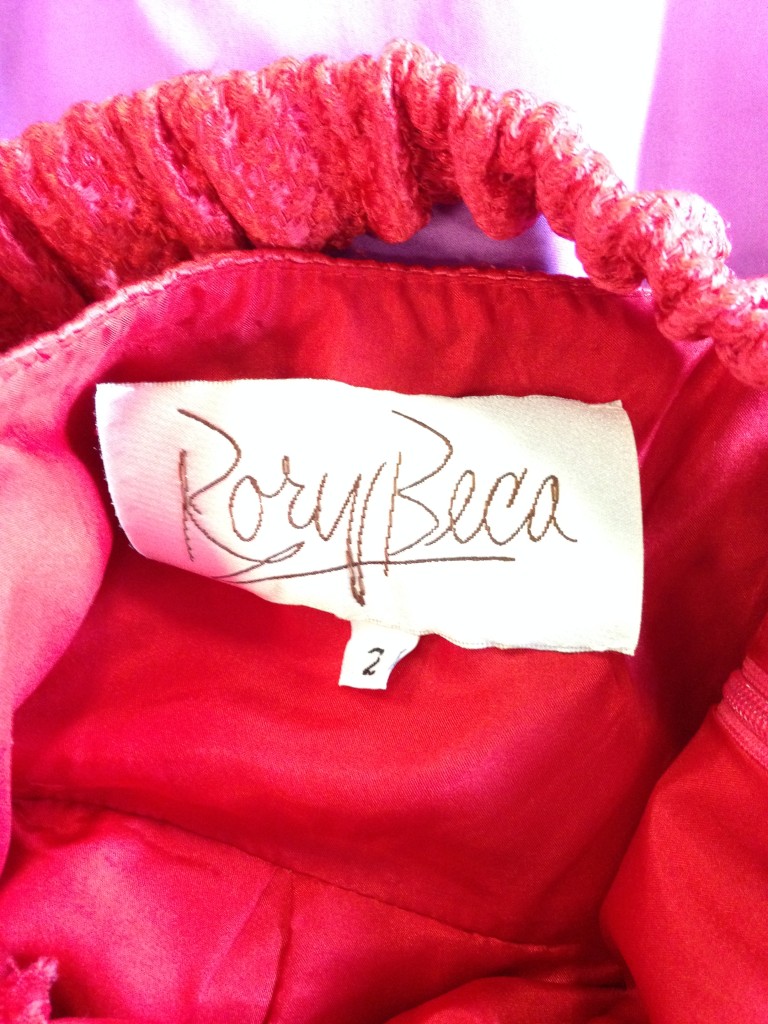 Back to the dress. This piece comes in a size 2 and is called the Eva Bustier Mini Dress. It's made of 100% silk – that's luxury right there. It comes in a bright lipstick red color and features a side zipper, elastic back band and side slit pockets. The fact that this dress has pockets instantly wins me over. Who doesn't love a high-end dress with pockets? That's like a dream come true! The best part is, the piece originally retails for a whopping $385. You heard correctly. $385.
Besides the fact that this dress is designer AND has pockets, I also love the color of the piece. I feel like it's perfectly for a nice outing on a cool summer night. It could also be worn as a day dress as well because the color is so versatile. However, I'm not sure how everyone feels about wearing an expensive silk dress doing normal, typical day activities. I would definitely sport this dress on multiple differing occasions though.
I am also in love with the combined sweetheart collared detail on this gem. It's a very elegant detail that I don't see on many dresses these days. Because of the material, the collar retains its shapes and allows a unique sculptural element.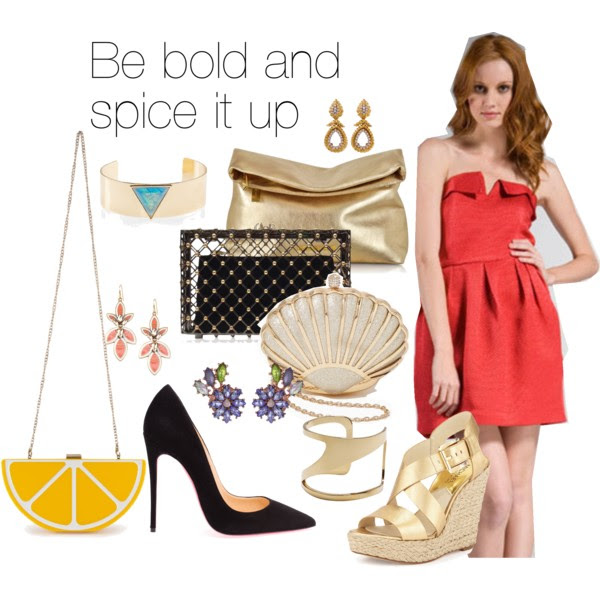 If I were to wear this dress, I'd rock it in many different ways. It can definitely work well with a pair of black heels. But if you're feeling risky, I'm thinking gold. I personally don't wear silver very often, but I would think that tone could work as well. The dress is a warm color though, so keep that in mind. Silver might not work, because that has cool undertones.
Anything like a wedge, or heel would pair well — just nothing flat. I feel like if you're going to wear this dress, you should go all out and dress it up as opposed it dressing it down. As for gems, I envision some little statement earrings and some simple bracelets, but  no necklace. Just a pop at the top.
I honestly don't see myself wearing a jacket with this piece either. It's important to let all of the details speak loudly with this item. Why cover them up? As for a handbag, a nice really simple small cross body bag would work. But mainly, I advocate for a clutch – something you can hold in your hand. Again, you don't want anything disrupting the shape and form of the dress; between the textured silk fabric, and cut, you don't want to go too crazy with accessorizing. A pop here and there should suffice. The dress should shine on it's own! Especially, during this season.
What is your favorite attribute of this dress? How would you style this piece?