What can you get at Goodwill for $24?
All of this!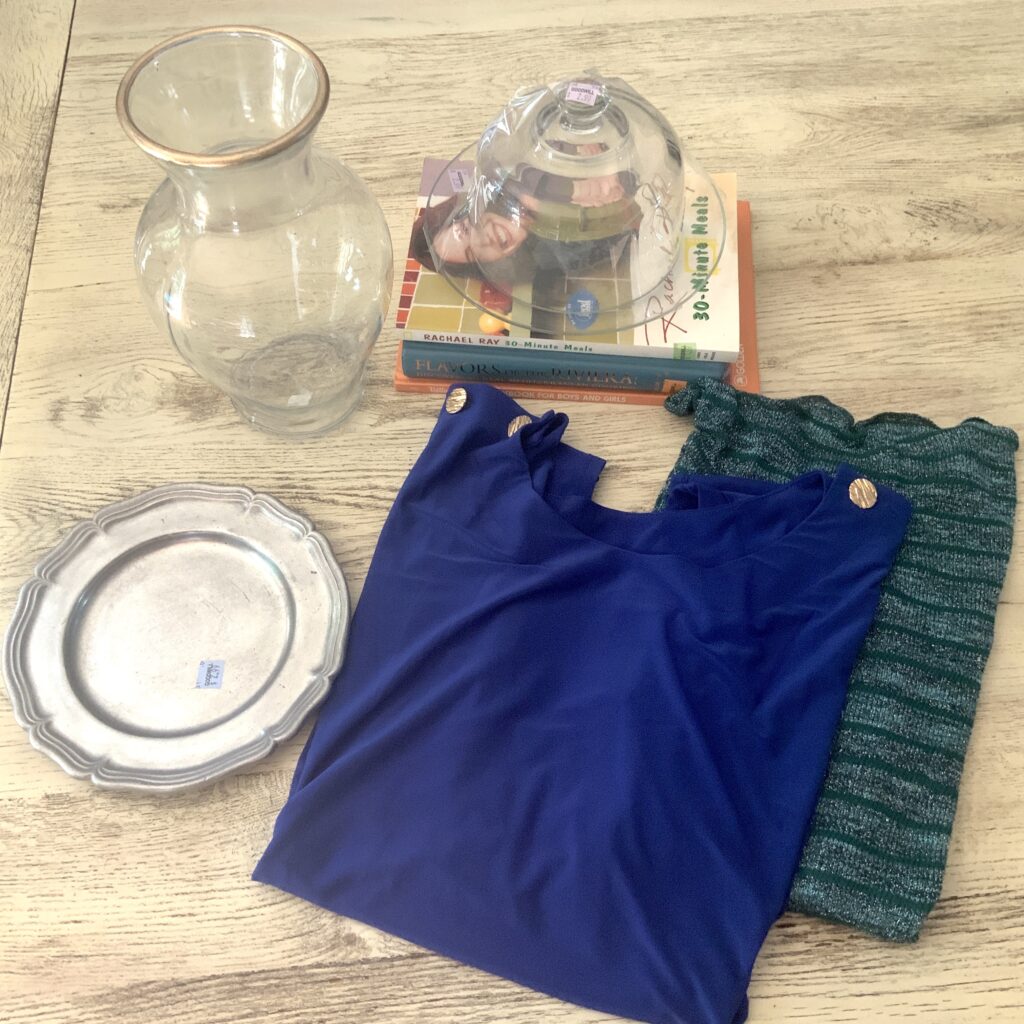 The treasures I found at the Annandale, VA Goodwill store last weekend might seem like a bunch of random stuff to you. But to me, it is so much more.
A vessel to hold fun summer memories
The perfect thing to top off a favorite collection
New ideas for dinners on busy nights
A culinary trip to the Mediterranean
Two cute tops to wear when I get there
(or at least when I go to the grocery store for ingredients!)
Silver Tray – $0.74
My mom is working on a DIY project for her home involving silver trays so I am always on the lookout for them. I have gotten a few larger platters for her at Goodwill in the past. I found this little one and thought she would love it. She did!
It was originally priced at $2.99, but the blue tag was the Color of the Day. It was only 74 cents! Seriously, where else can you find the perfect present for your mom for only 74 cents?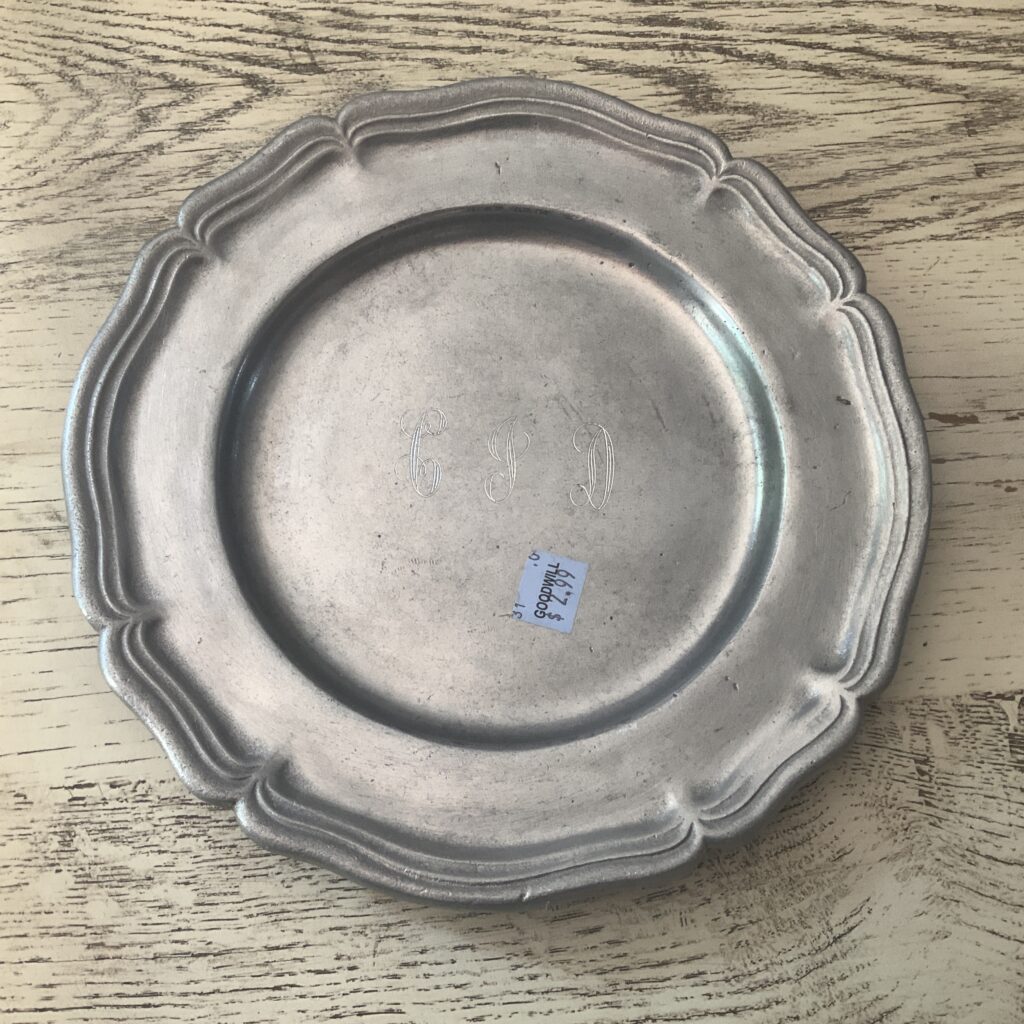 Vase – $1.99
Florist shop vases are a staple at any Goodwill store. But they can be used for so much more than flowers. We collected a bag of seashells during our trip to the beach this summer. The vase was perfect to display them – and still has room to add more next summer. I love all of the colors and textures of the shells. And I love decorating my home with little things that remind me of fun adventures.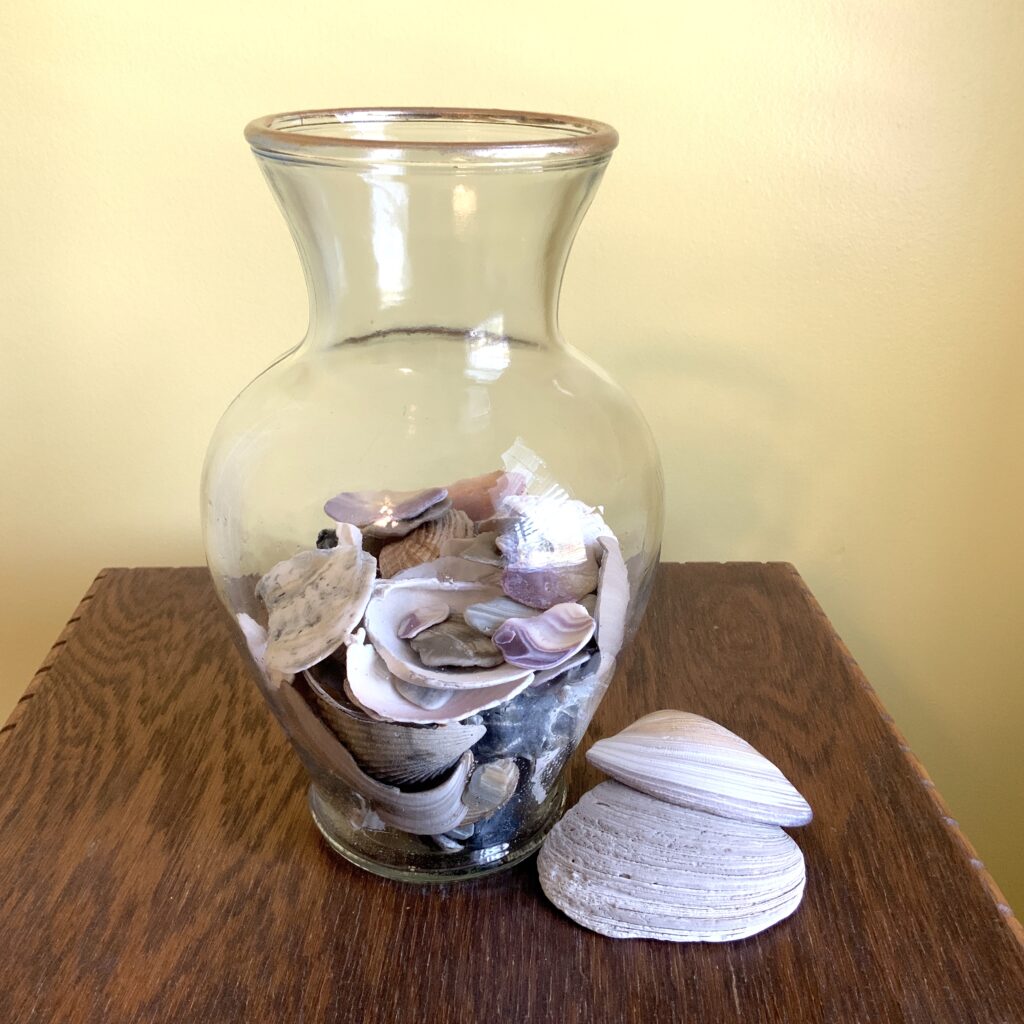 Tiny Cake Plate – $2.99
I also love cake! When I re-decorated my living room last spring, I realized I have a lot of cake plates. They are too pretty to keep behind doors in a kitchen cabinet. Again, I like decorating my home with fun memories. Oftentimes cake is more than just a dessert. It's a celebration. It might seem weird to have a stack of cake plates in your living room, but I like the idea of a little party happening here every day. The tiny Goodwill cake plate topped off the pyramid perfectly.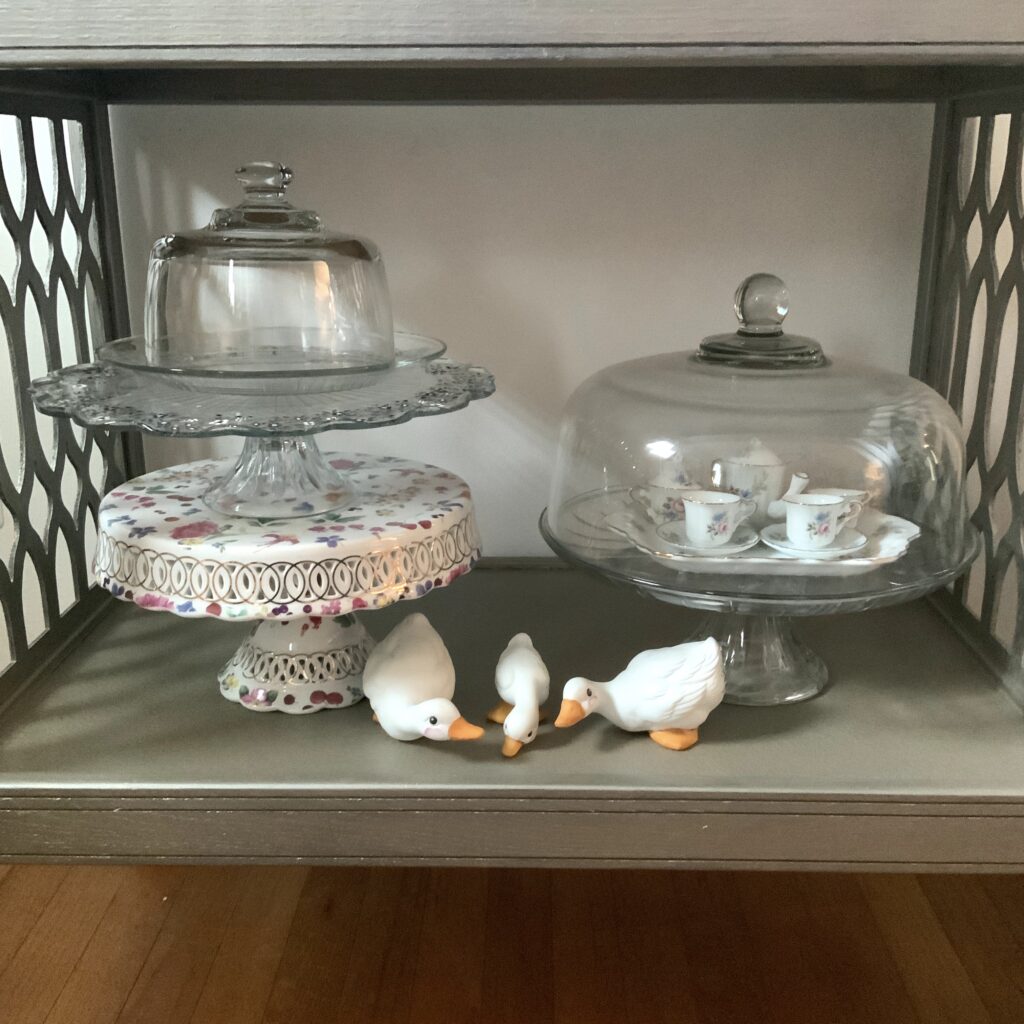 Cookbooks – $1.99 and $1.59
I once bought a Rachael Ray cookbook at my library's book sale. When I got home, I discovered it was autographed by her. Then I was a little afraid to use it. Most of my cookbooks have spills and splatters from whatever I'm cooking. I didn't want to mess up a cookbook that Rachael Ray herself had signed. How silly is that?
Nothing in my home is too precious that I'm afraid to use – and enjoy – it. And here I was reluctant to crack open a cookbook because I might spill something on it?
Finally, my husband said, "The cookbook is not doing you any good on the shelf. I'm sure Rachael would WANT you to use it." I think he's right! And now it is my favorite cookbook (and it is covered with splatters from many tasty meals!)
Her recipes are easy to follow and always delicious. Now, whenever I see another Rachael Ray cookbook for sale, I grab it. This one isn't autographed, but I'm looking forward to trying out new recipes!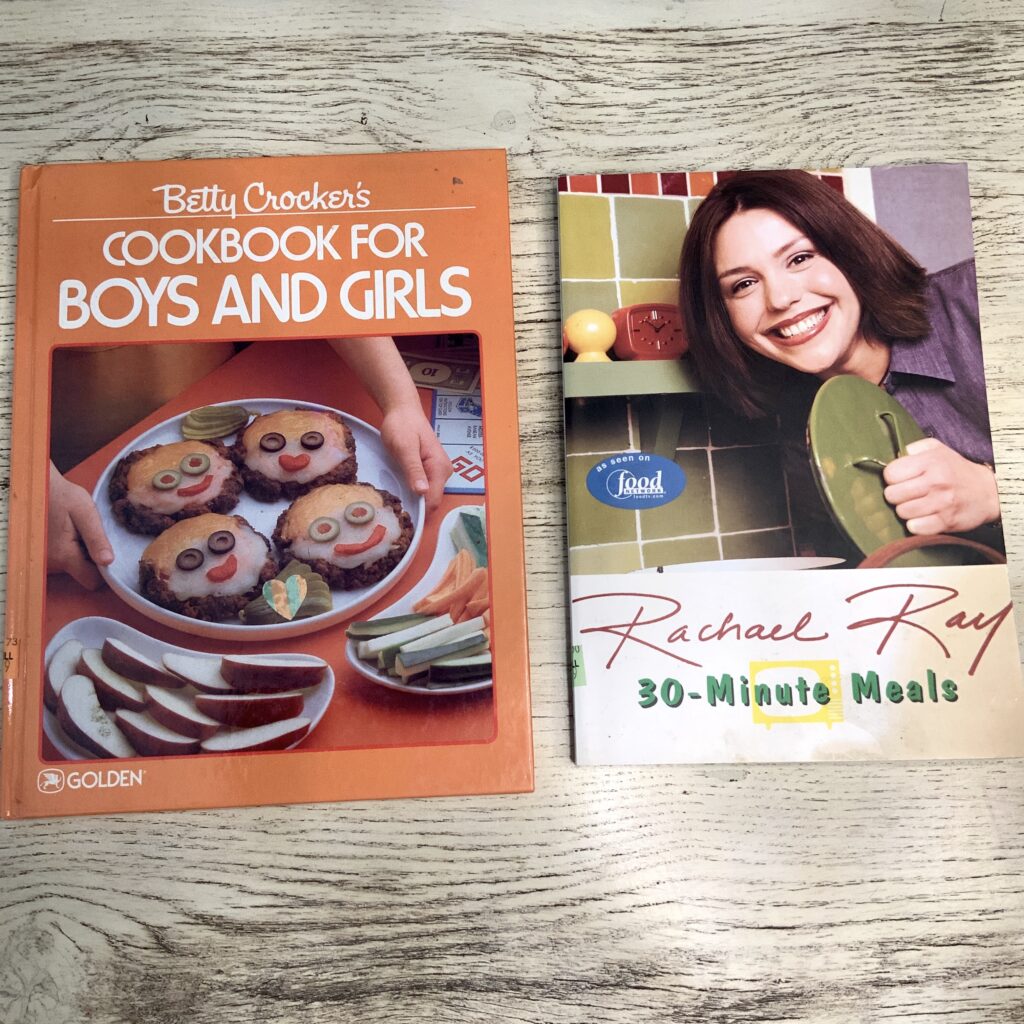 Flavors of the Riviera Book – $2.59
This is my favorite find of the day! It's part cookbook, part travel guide. Sprinkled in between tasty recipes are lots of little stories about the Mediterranean region and the people who live there. I haven't had a chance to try any recipes out yet, but I'm learning a lot just flipping through the book. It's fun to take a little imaginary vacation to the Riviera after a busy day.
Two Cute Tops – $4.99 each
I can totally picture myself wearing both of these tops on an amazing Mediterranean cruise, but that isn't going to happen in real life any time soon! Instead, I wore the blue blouse to the grocery store the other day – and I felt fabulous!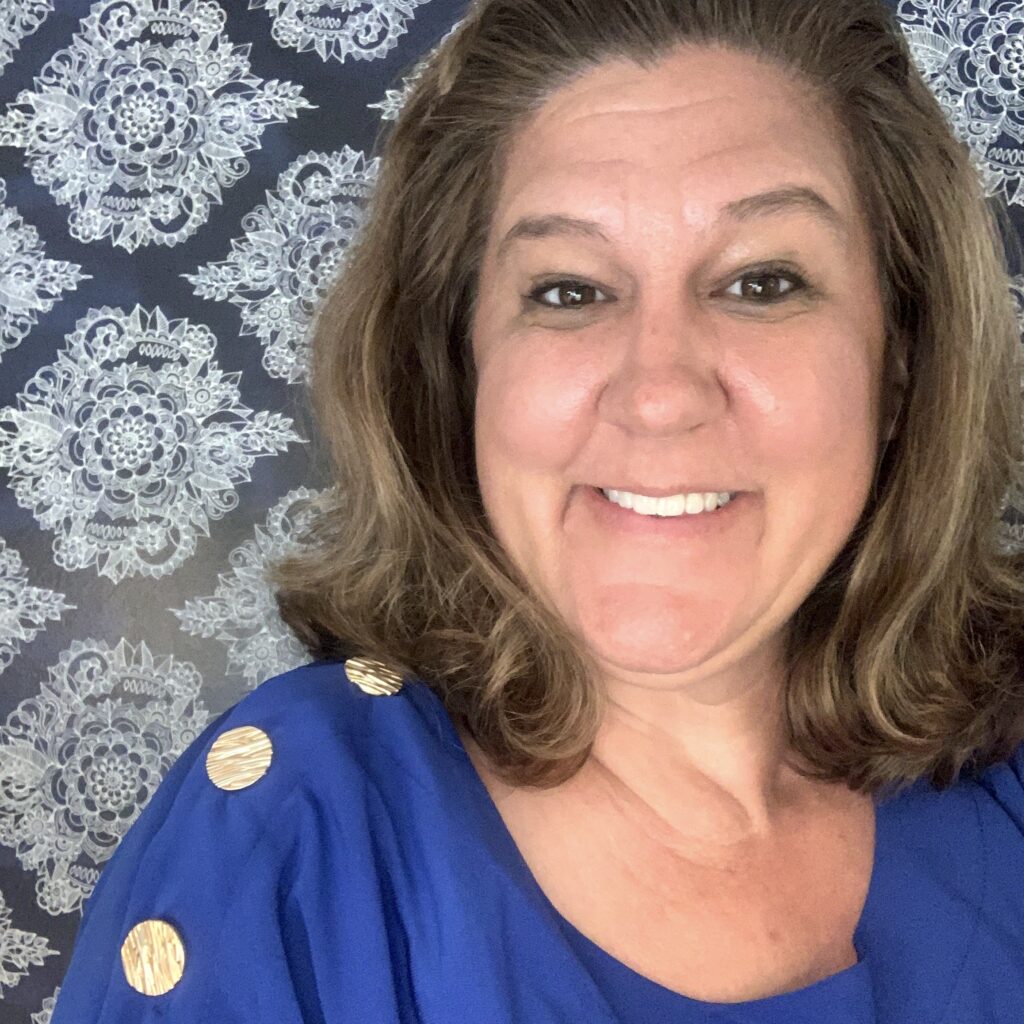 So there you have it! When you add up all the merchandise, tax, and change round-up donation, I spent a total of $24.
But as you can see, I got so much more than just a bunch of random stuff.
Thank you, Goodwill!