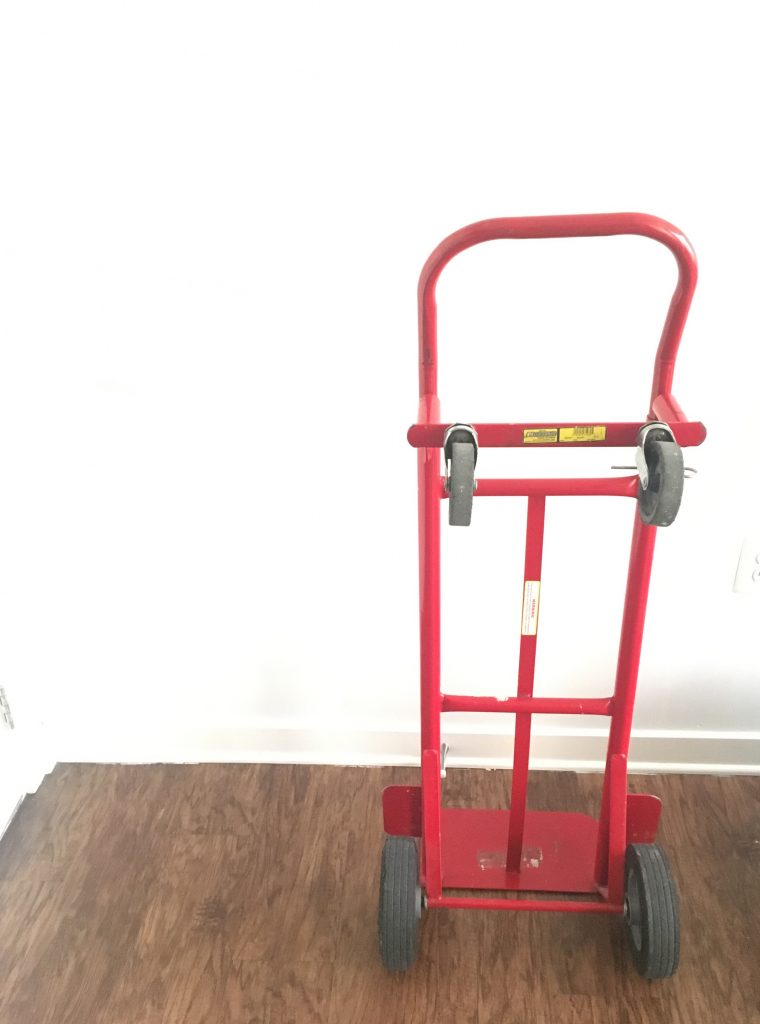 When you have been on the search for a new home and you finally discover a place that meets your needs, you probably feel excited and overwhelmed with joy. But then you realize you have to pack up all of your belongings and prepare to transport them to the new space. And let's be honest here, moving can be tedious, stressful, overwhelming, tiresome and steer up a whole bunch of other negative emotions. However, I'm here to change that concept and shift your mindset.
What if I shared with you that there is some good that can come out your move? When I recently moved out of my one bedroom apartment, I made it a point to complete a thorough purge. If you're not familiar with what a purge is, then I like to define it as an act – where you assess the items in your current space and determine if they will be beneficial in your new space. It's so helpful to conduct a purge before you move because it can lessen the load of items that you transport when moving. It doesn't make sense to haul unwanted items to your new space. Sometimes moving can be associated with a fresh start – new beginnings; so you want to ensure the items that you are bringing with you will enhance your space not take up more space. For example, moving from a one-bedroom apartment to a space that I now share with others, I had to be mindful of what items I needed to take with me and what items I would be fine parting with.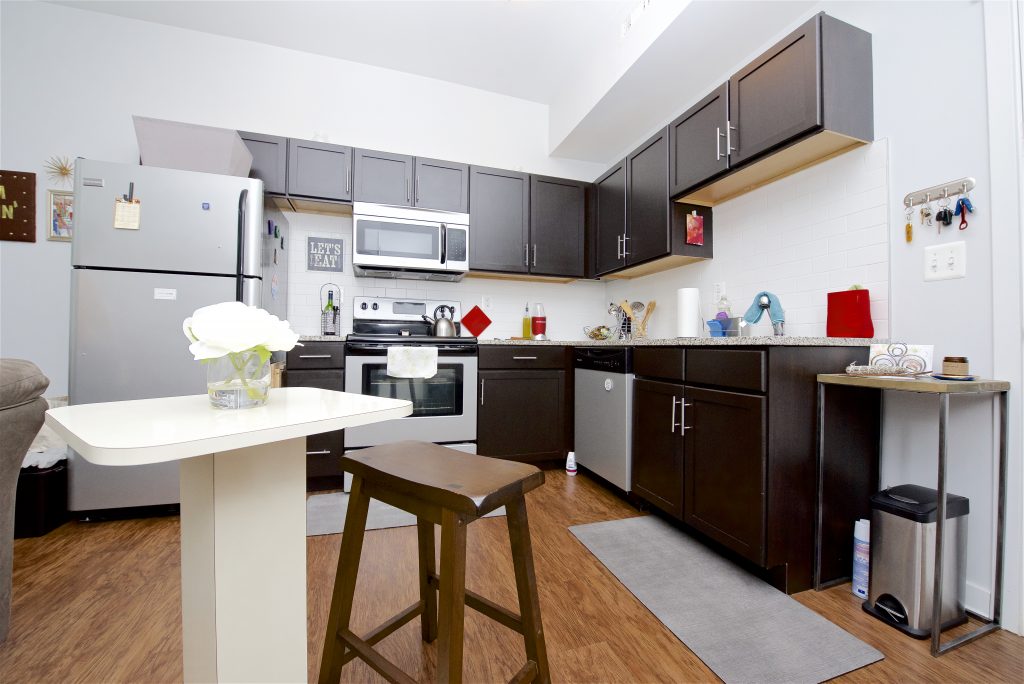 I loved having this brown stool in my apartment because it's where I sat when it was time to eat. But I knew that my new space had plenty of seating and the stool wouldn't be useful. I had received the stool from someone who was giving it away so I decided to give the stool to someone else who may have an immediate use for it. So, that is how a purge works. You take a good look at your belongings and if you don't need it then you pass it along to those who would really make use of the item. It's the gift that keeps on giving.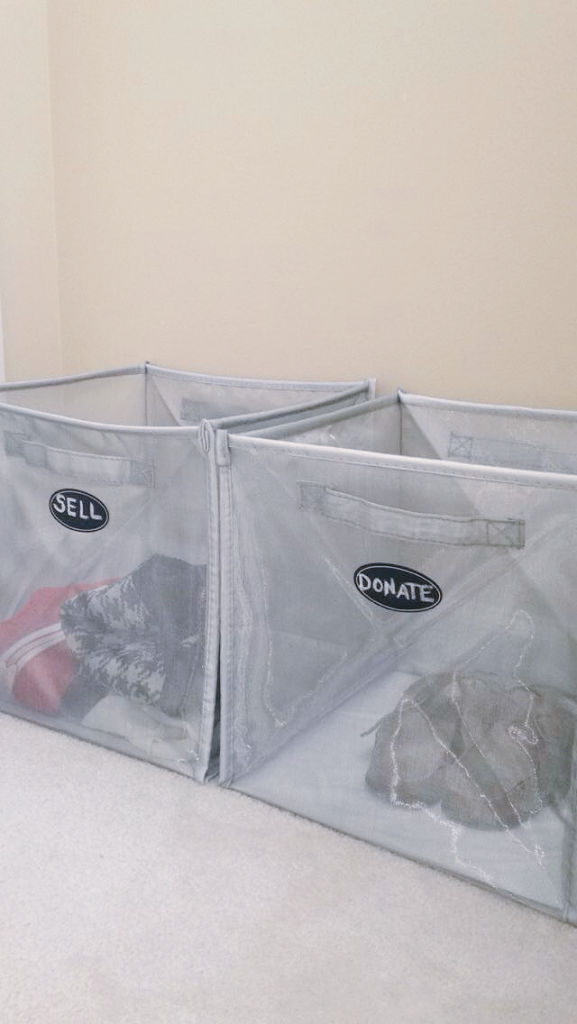 I understand that moving can be daunting, but you can lessen that feeling when you purge and set up a 'donation' section in your space by using a bin, basket, container, box or bag as a catchall. Leading up to the move, creating a specific 'donation' space will help you keep your current space orderly while you come across items you no longer want and place them into the 'donation' bin. Once the bin is full you will drop the items off to your local Goodwill Center.

After I completed my purge, I came across a few items – mostly clothing items that I knew I couldn't fit, didn't compliment my style and I no longer enjoyed wearing them.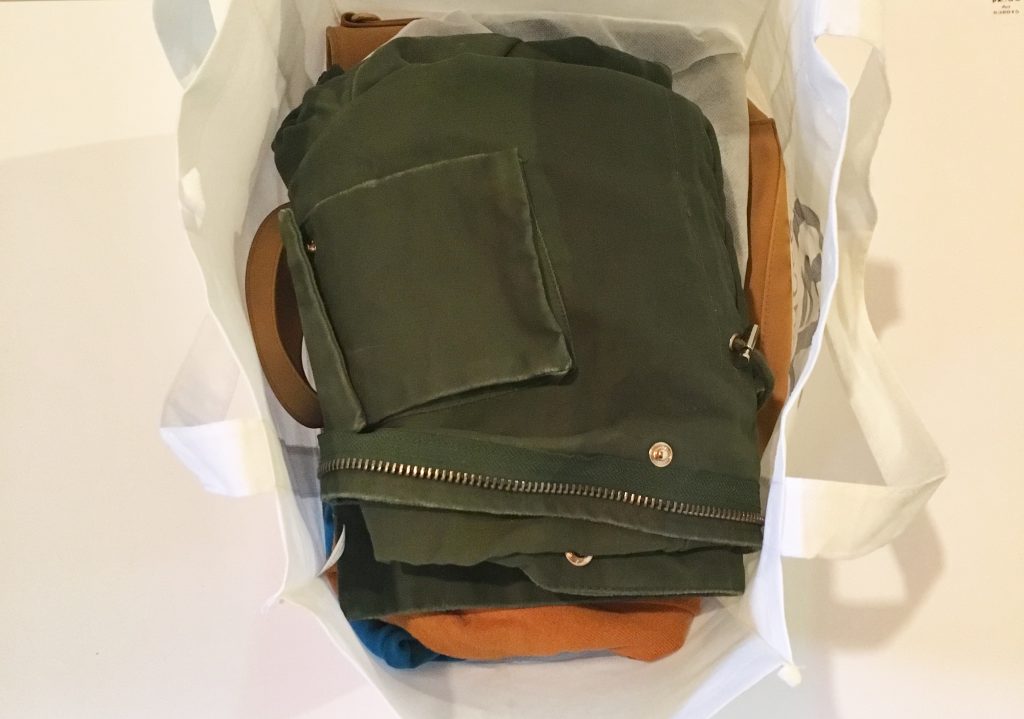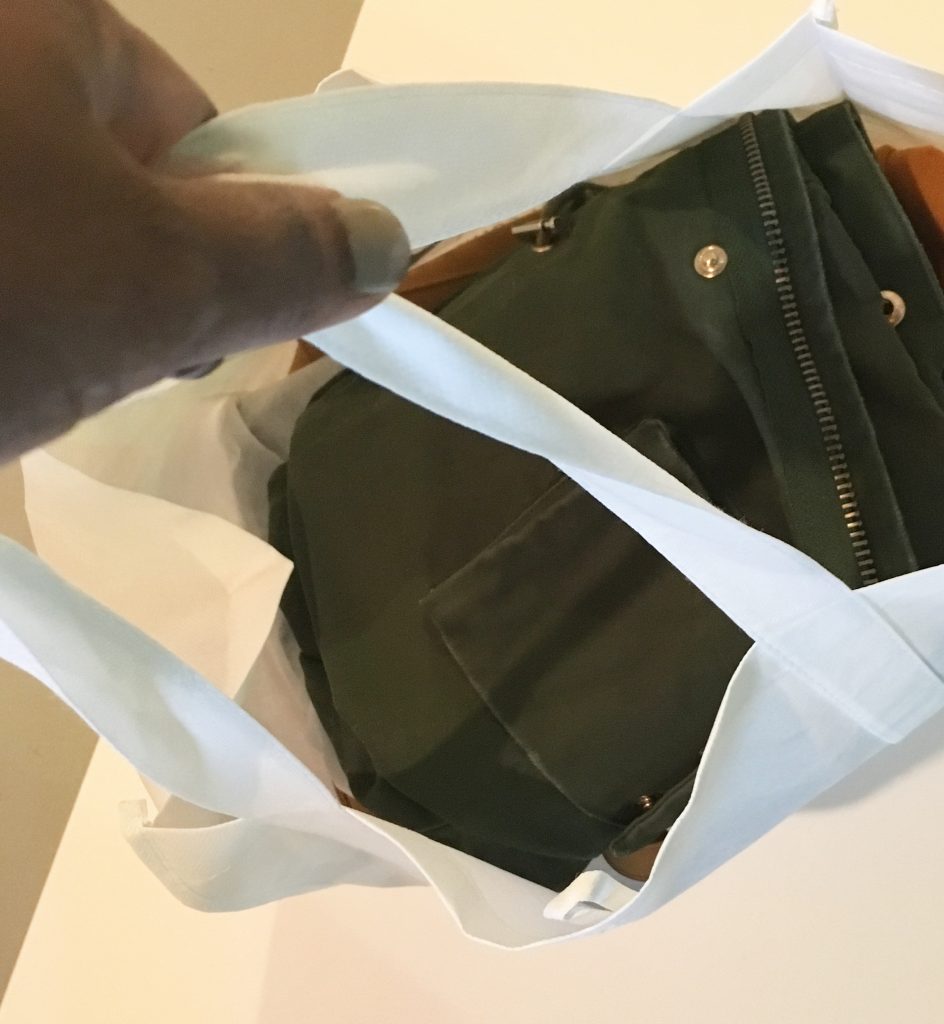 However, all of the items are in really good condition and stylish, so whoever ends up these items will look fabulous.
The great thing about purging quality items and dropping them off at Goodwill Greater Washington is that what may not work for you may work for someone else.
I was able to drop my items off to Goodwill; but when you're preparing for a move – time can be limited. Therefore, I love that Greater Goodwill of Washington's provides free mailing labels and boxes for you to ship your donated items to their center. I went online and entered my information and a few moments later, I received a shipping label that I had to print. I re-purposed an old box to ship my items in but if you need boxes you can request them – free of charge.
There are some mailing parameters so just make sure that where you live is in their service area. They also provide a pick-up service which you can learn more about here: (https://www.dcgoodwill.org/donation/pack-and-ship-donations/)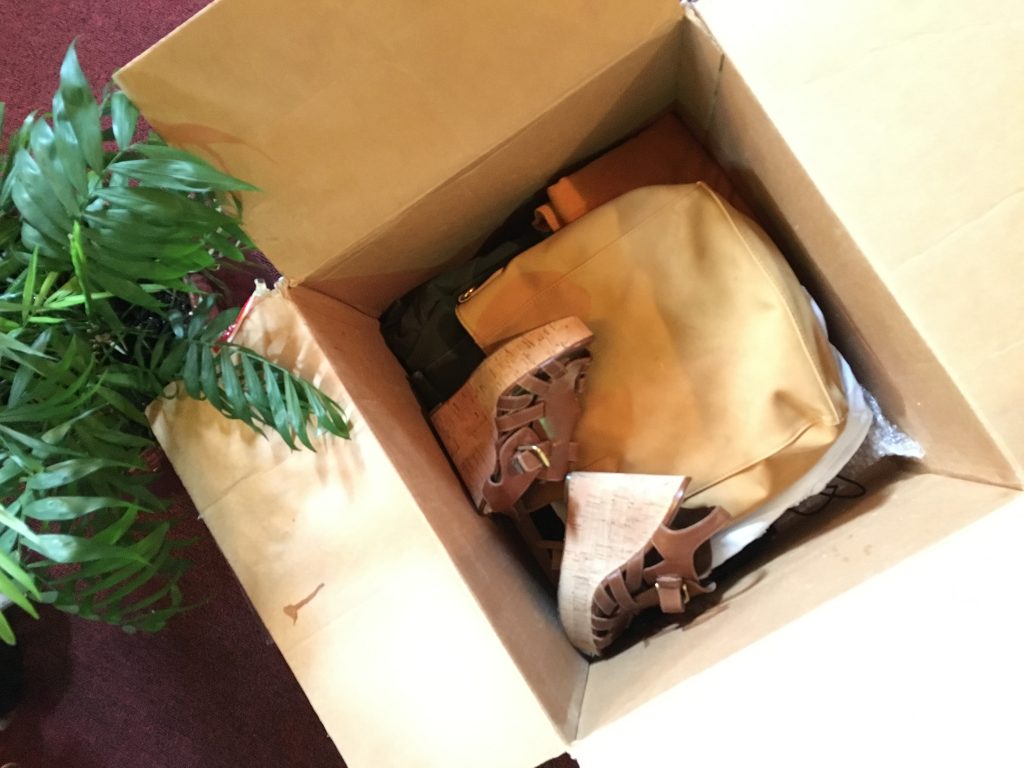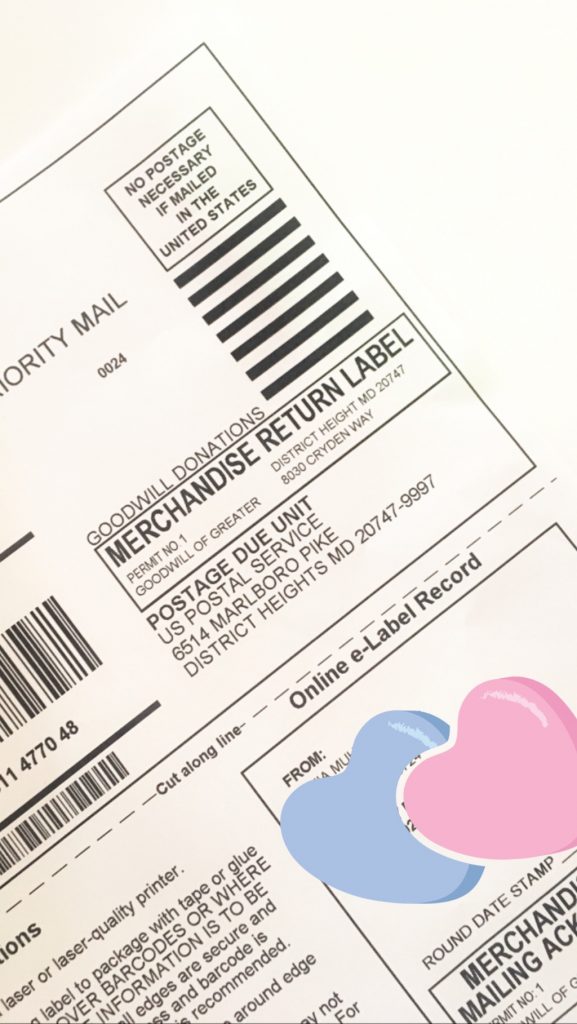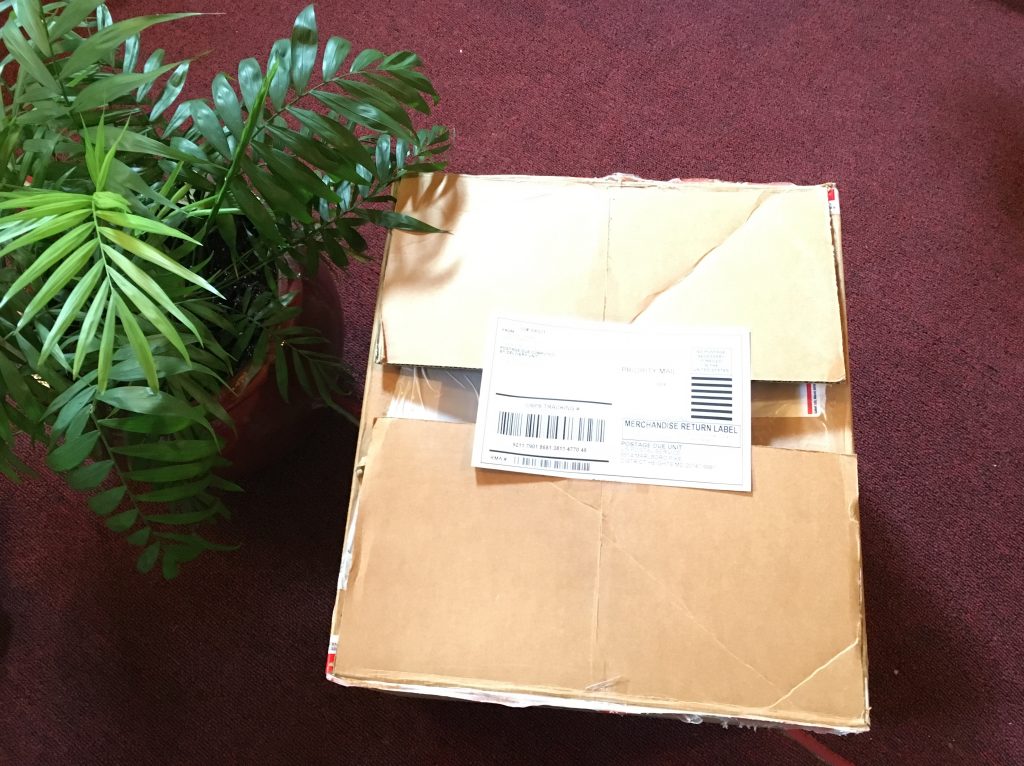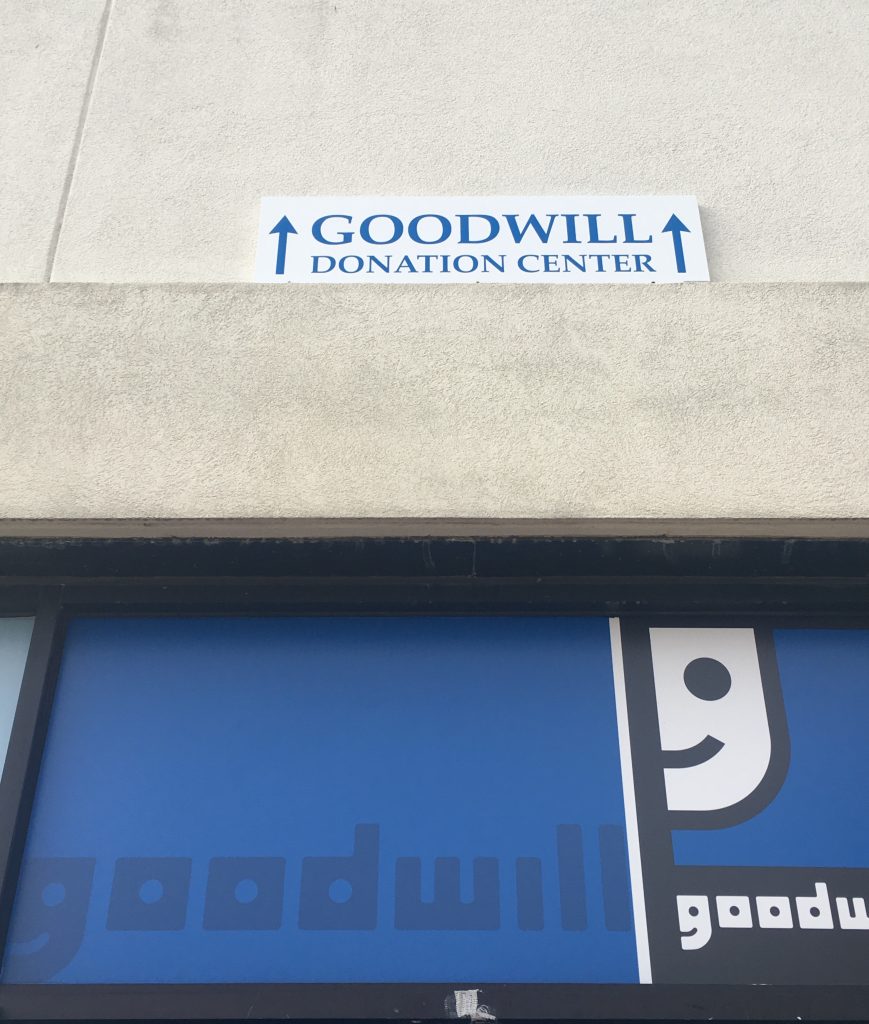 As a Professional Organizer, I always try to find simple solutions to implement within my daily routine and moving is not exempt from that.
Therefore, creating a specific space to store a 'donation' bin during a move can help you keep your current place organized, lessen your load while moving all while still being able to find the good in your items which will benefit someone else.
Lately, I have been expressing a lot of gratitude and so even though these items no longer serve a purpose in my life, I still take the time out to appreciate when they did serve a purpose.
The intention behind this is to send your items on their new journey with positive vibes and energy so that their new owner will "find the good" in them just as you once did!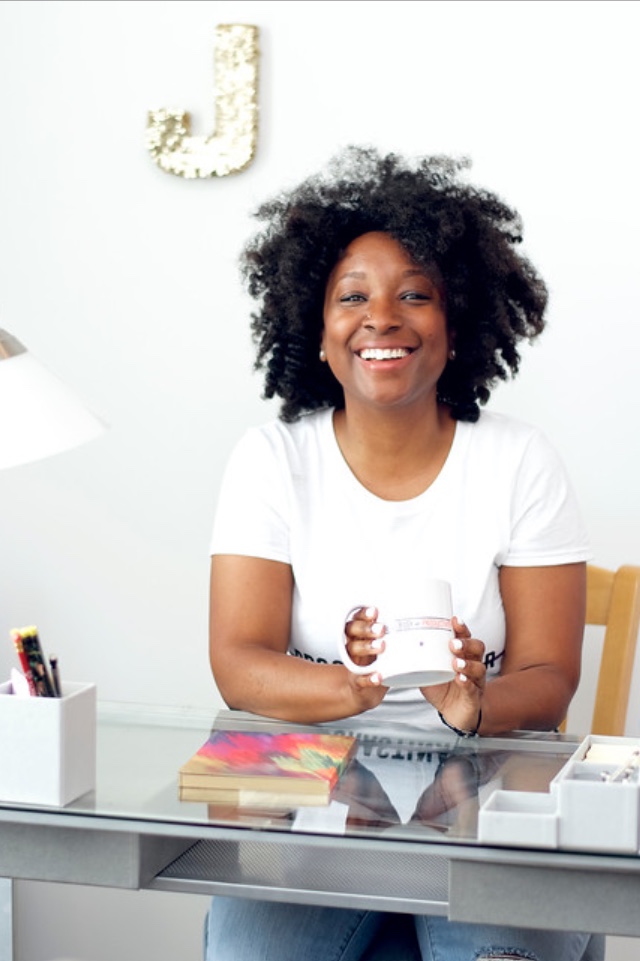 Jakia is the CEO & Founder of SoleOrganizer, LLC. She is a Lifestyle and Organizing Enthusiast who encourages individuals to get organized by incorporating cost-effective and time-saving tips for those who aspire to get organized. She works one-on-one with clients to assess their problem area and then create an organized and functional space. Jakia loves to travel and is always dreaming of ways to get to the beach. Most importantly – Jakia believes that being organized is a lifestyle and a not a chore! Visit her website www.soleorganizer.com