A woman's outfit is never complete without the perfect accessories. A pair of earrings, high heels, scarf or purse sets it off. And what woman can ever have enough purses?!
Goodwill is THE perfect place to shop for your handbags especially clutches. There are many shapes, sizes and colors to choose from at affordable prices. Many are either brand new or very gently used for only a special occasion.
Recently I ventured to Goodwill for my usual weekly trip.
Clutches line the top of racks filled with blouses, skirts and pants. During this particular trip, I came across three unique clutches.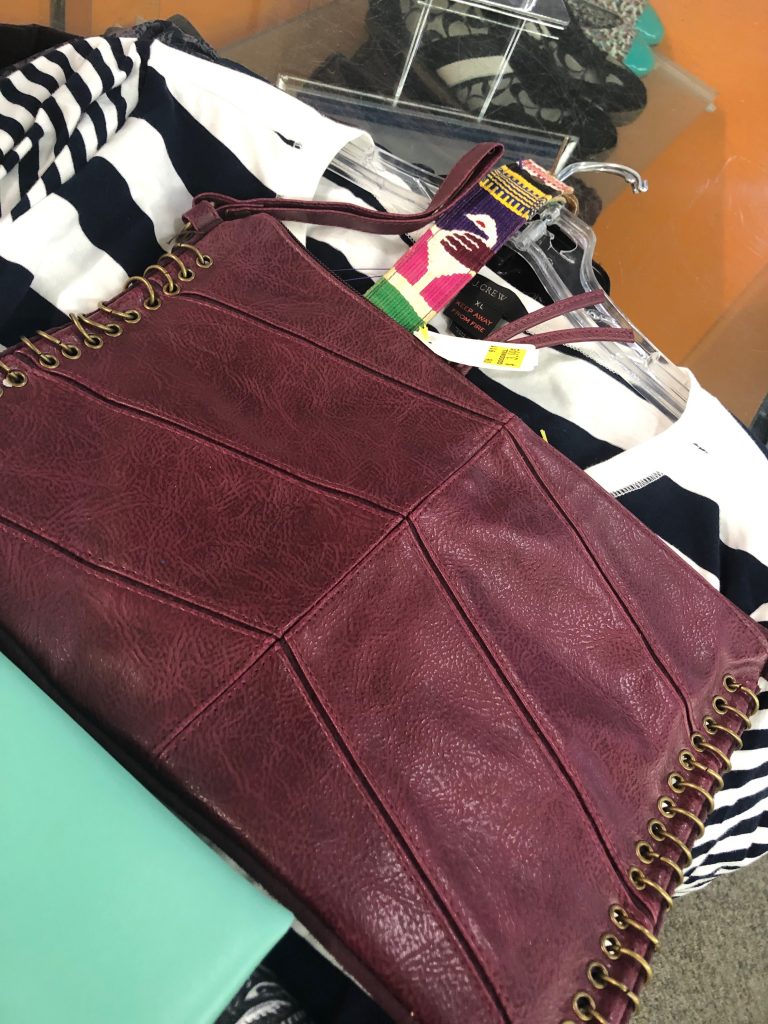 A great red leather clutch is always needed. The gold details along the sides gives it an edgy style.
I would pair it with a white t-shirt, distressed jeans and a camo jacket. It also has a handles that can be worn as a wristlet.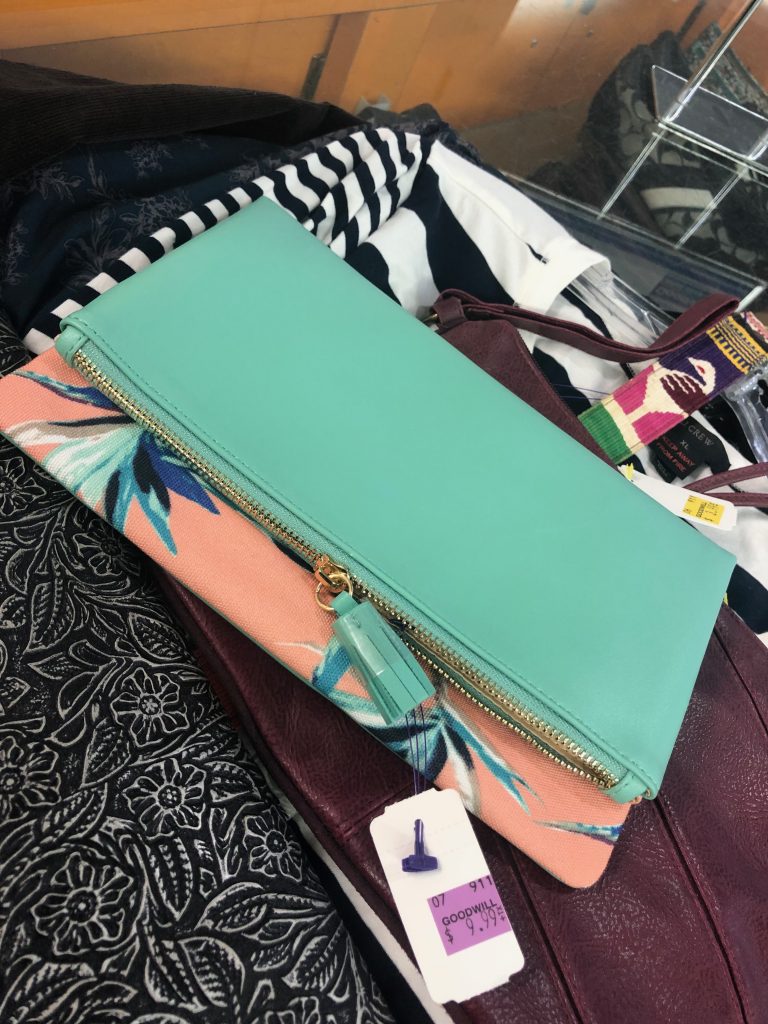 Spring is right around the corner and floral design will be in full bloom! The pastel coral and turquoise would work perfectly together with a white linen dress and matching sandals. I especially love the tassel detail. This purse was brand new and quite a steal at $9.99.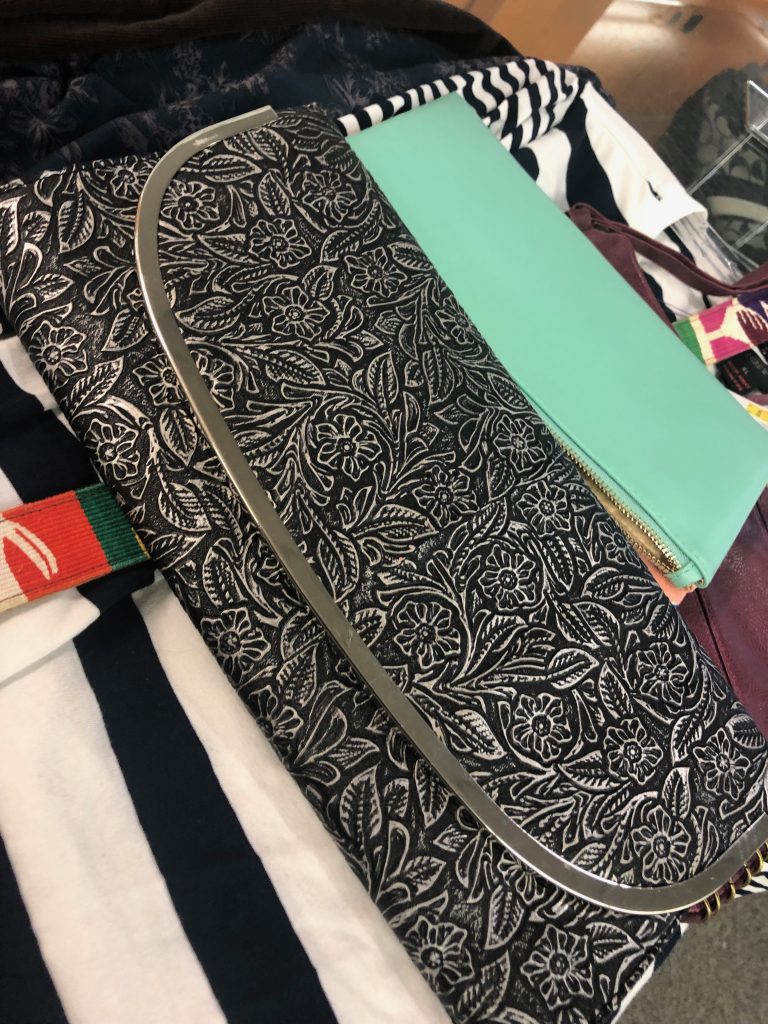 The last clutch I discovered was my favorite because of the intricate detail- it's a pewter colored flower design oversized purse.
During my visit, I was sporting a camo jacket and chucks. That clutch would be the perfect accessory to change my outfit from office wear to happy hour ready.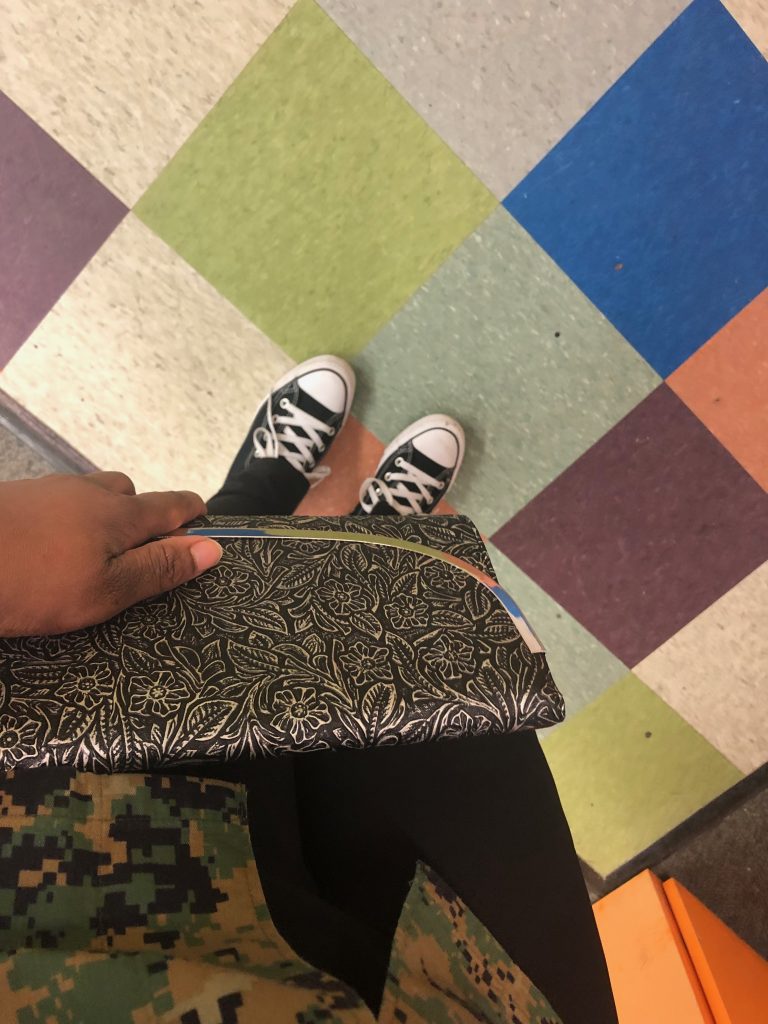 Each clutch pictured was less than $10.00! You can find any clutch that meets your needs at the South Dakota Ave's Goodwill in DC.
Race over there to find your own handheld statement piece!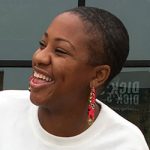 Amber Mixson
Amber is 
fashion-blogging
 foodie and Instagram influencer with a passion for thrift store shopping. Her blog Eat N Style details her flair for cooking up not only tasty treats but inspired outfits as well. She has a passion for her community and is proud to serve others with her gifts. Follow her on Instagram (@eatnstyleblog) for more stylish tips and culinary adventures.