These past few Sundays, I've ventured to my local Goodwill because the "Color of the Week," 50% Off Sale is announced that day.
With this sale, I've given myself a personal challenge to find as many cute items with the color-coded barbs or tags as possible. This particular Sunday afternoon was one of my best Goodwill hauls.
Through personal experience, I discovered that many of the marked down items can be out of season – for example, buying t-shirts in the winter and flannel in the summer. This finding paved the way for a great opportunity to shop for spring clothing.
On my latest visit, I started in the skirts and pants sections and picked up a J. Crew denim skirt, a Madewell cotton midi skirt, Forever 21 wide leg pants, black and white pleated skirt and Kelly green ankle pants.
Before heading into the dressing room, I found a Minnie Mouse striped t-shirt, Lucky Brand open back top, Banana Republic button back shirt.
To my surprise, every item fit well! Yay!
Before heading to the register, I checked out the housewares and the back wall near the housewares where the luggage area lives.
I knew I was going to Boston for a business trip and found the cutest Vera Bradley wheeled duffel bag which was also 50% off. It was a win-win-win!
After everything was rung up, I found out that spent just $25.00 for all items (after rounding my change up of course!).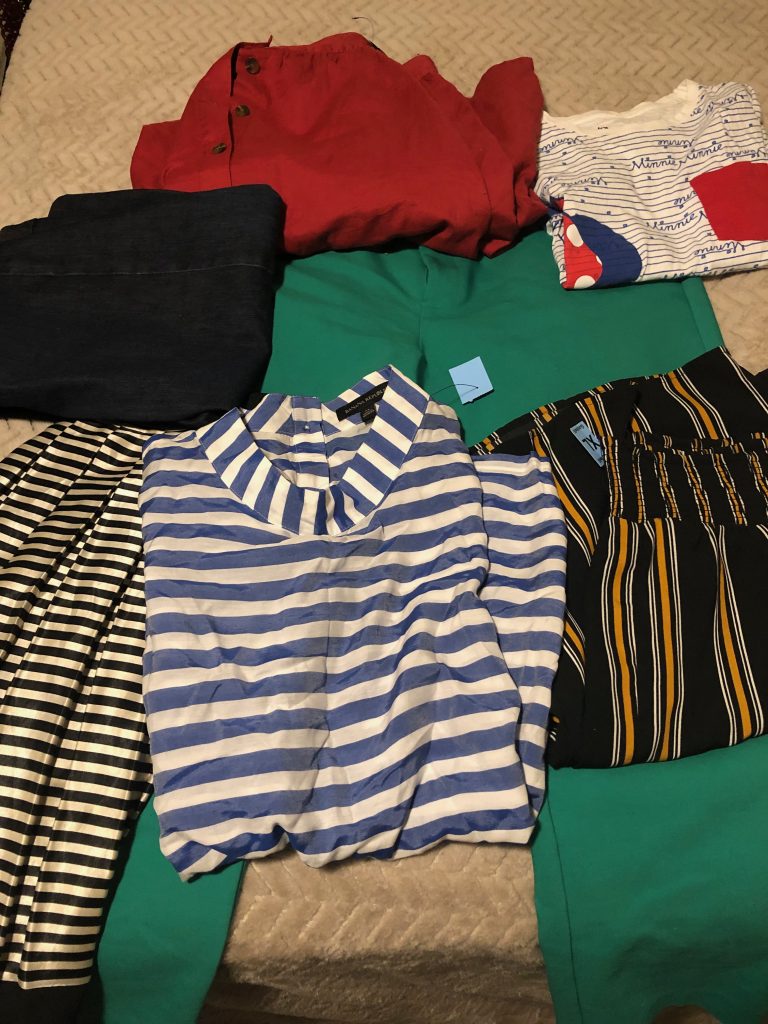 After now reading about my great haul, always remember to check out the out of season items when you go to Goodwill. Challenge yourself to find only color-coded marked down items!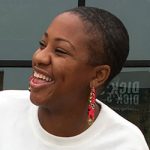 Amber Mixson
Amber is 
fashion-blogging
 foodie and Instagram influencer with a passion for thrift store shopping. Her blog Eat N Style details her flair for cooking up not only tasty treats but inspired outfits as well. She has a passion for her community and is proud to serve others with her gifts. Follow her on Instagram (@eatnstyleblog) for more stylish tips and culinary adventures.