Trickle down fashion: designs dripping down from Haute couture, to quality brands leaving consumers wanting.
With a desire to gain rapid access to styles resembling contemporary fashions from leading designers opened the door to Fast Fashion.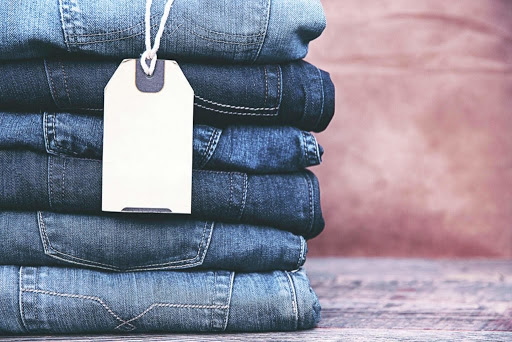 Haute Fashion, sustainable brands and Fast Fashion converge and diverge at jeans, specifically at the fabric denim. Denim is a 100% cotton, indigo died, tight-woven and durable fabric used to construct jeans. Linguistically, "Jeans" and "denim" have become catch-all terms for mixed-material pants made of fabric, ranging from hybrid plastic/natural body to 100% cotton denim, metal, plastic and dye. 
The damaging life-cycle of garments is known — it's known in the same way we know that smoking is bad. But the smoking industry is valued at $12.5 billion in the United States alone. It's bad for us, it's bad for the planet and pleasure fuels consumer indifference.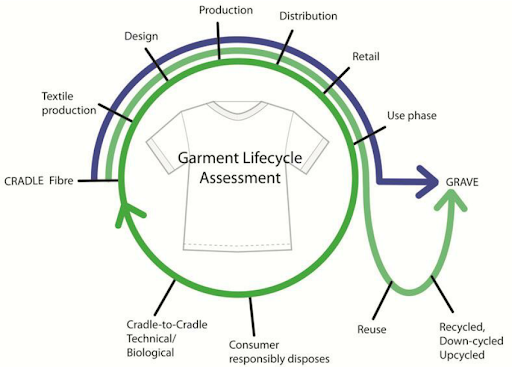 Innovations in the garment creative cycle rely on research, analysis and activation of new strategies in making, promoting and selling articles of clothing. A.P. Periyasamy, J. Wiener and J. Militky state in the abstract of their article 4 – Life-cycle assessment of denim:  Life-cycle assessments provide data from every stage of a product's life, from the cradle to the grave (i.e., from raw material extraction through cultivation, manufacturing, distribution, use, repair and maintenance, and disposal or recycling). Planet Aid, Inc. reports that the number of times clothing is worn has plummeted by 36%; other reports from qz.com suggest a garment is worn only 7 times before entering subsequent life-cycle stages. "Roughly half of consumers would consider spending more for sustainable products" reports Sophia Akram in Customers Bid Adieu to Fast Fashion published February 2019. Well, this news is roughly inspiring.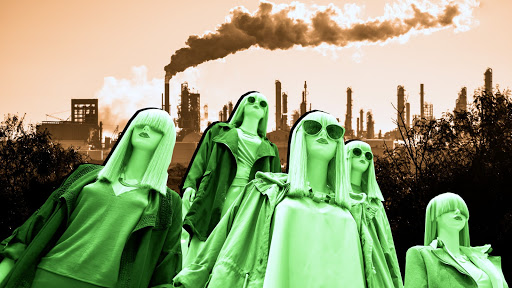 What is most inspiring of all is the continued effort of people to disrupt and transform the garment cycle with enthusiasm. Keep on thrifting. Keep on cycling up. Keep on disrupting. Keep on.
Powered by Femme Fatale DC – Facebook // Instagram
Briget Heidmous // @RaisedTraverse

About Femme Fatale DC:
About Briget: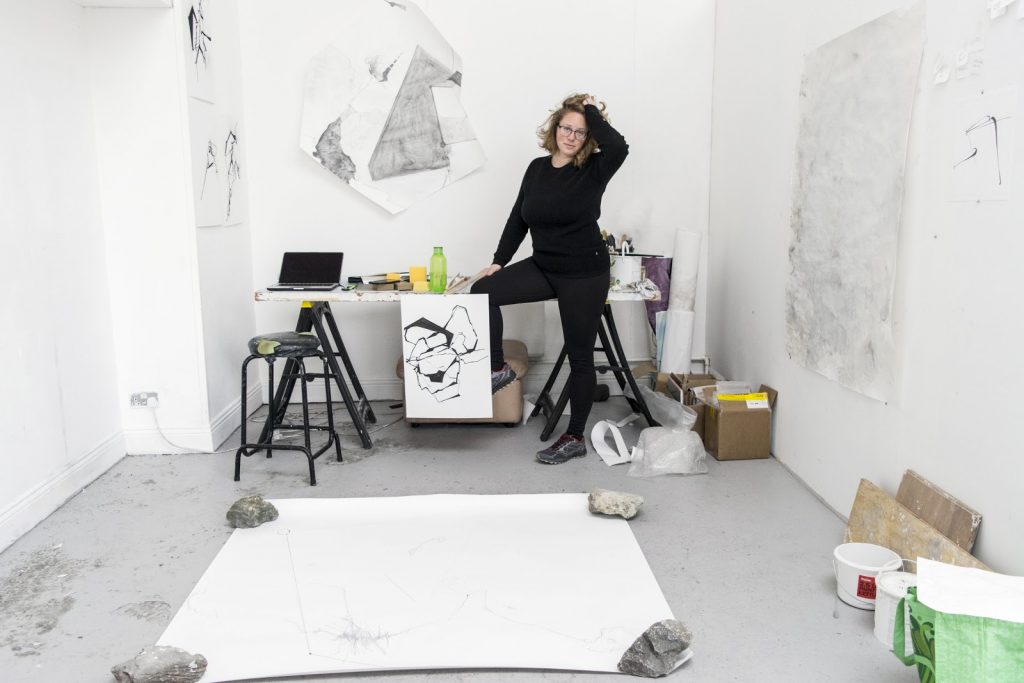 Briget Heidmous is an artist and entrepreneur. Her motto is, look basic, think radical. Her art practice manifests in hybrid forms involving performance, installation, drawing, painting and street art. You'll find her online at @RaisedTraverse.

*Header image photo credit: (Photo credit FREDERIC J. BROWN/AFP/Getty Images) //
Image: https://www.ozy.com/acumen/consumers-bid-adieu-to-fast-fashion/92228/