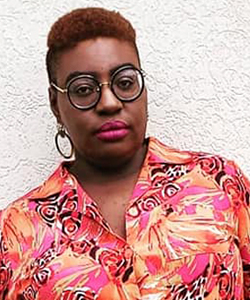 Bold . . . Courageous . . . Flamboyant.
These are just three words that can be used to describe Lattie Moore Style's tastes in fashion. It's deeper than mere outfits and trends, it's an expression of all the eccentricities that make up the person. And no one, embodies this sentiment more than Keisha Dunbar Daniel.
Keisha is the founder of Lattie Moore Style and Image Consulting, which is named after her late grandmother. The purpose of Lattie Moore Style is to inspire Women to look, be and feel the part with confidence.