Great news! The Rockville, MD Goodwill has recently been renovated and I couldn't wait to scope it out. It will also be the next Finding Your Good Meetup later in the month, but I had to see it for myself ASAP. My thrifting gal Jennifer and I took a night trip to check out the newness. As we entered, we were greeted by bright lights and friendly staff.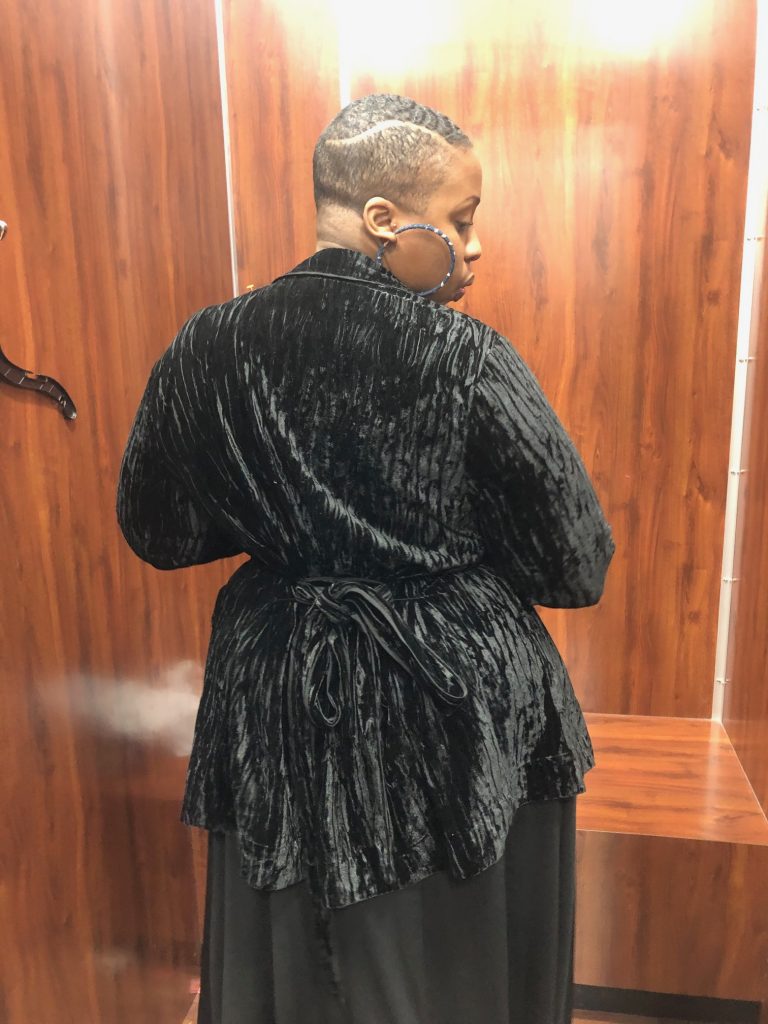 Our adventure started in the handbag and accessories and moved through the shoes area. There were tons of styles, brands and colors to pick from. Next stop to the boutique sections and the separates. In as little as 20 minutes, our cart was overflowing.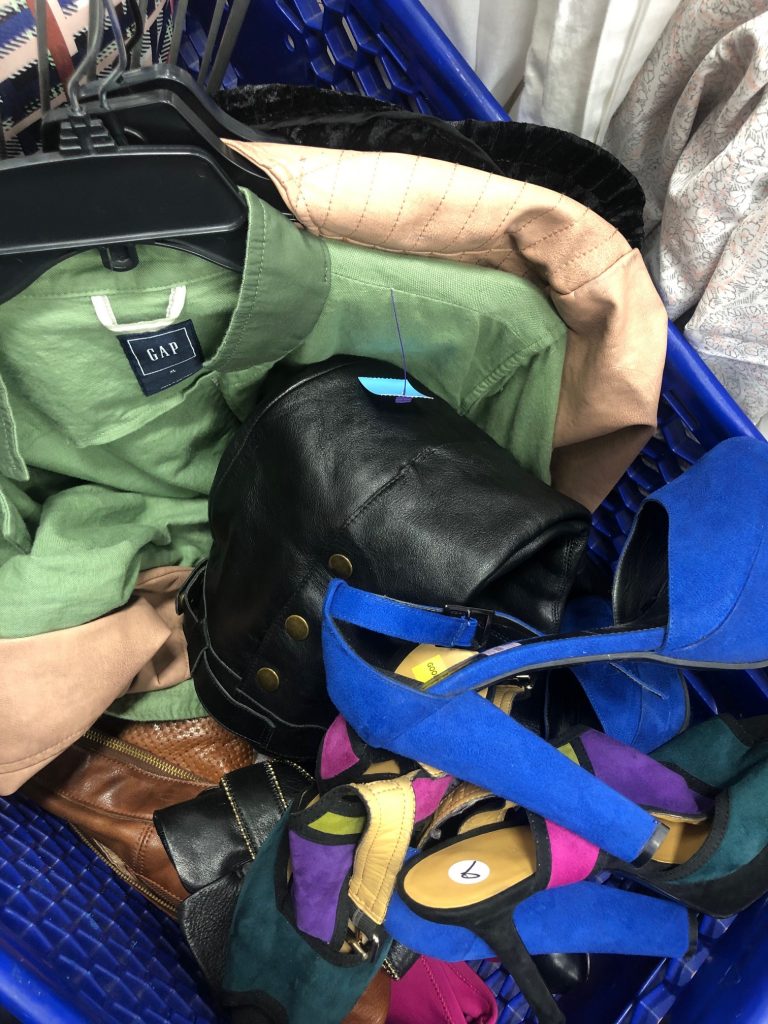 Jennifer is also my favorite photographer. She does amazing things with my iPhone and just makes me so feel comfortable in front of the camera.
She decided, like the genius she is, that we would document some of the items and looks I found. At first I was nervous, because I am a wreck in front of the camera, but it turned into fun with a friend.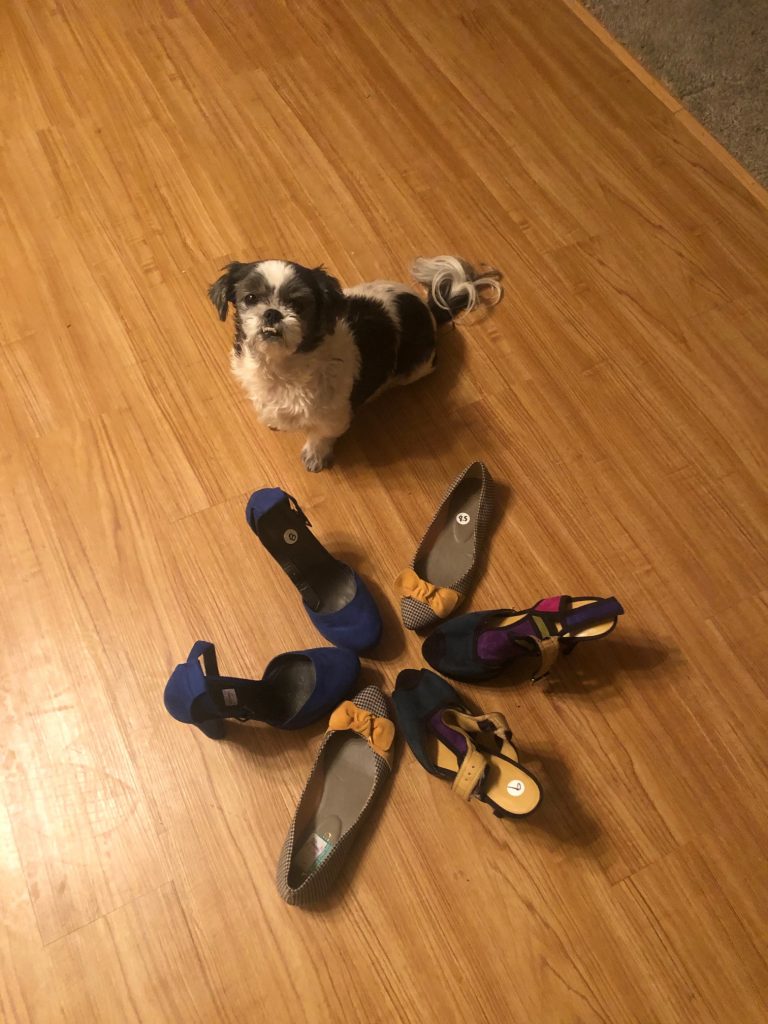 My favorite finds of the trip were 3 pairs of shoes.
I started with a pair of Mary Jane cobalt suede chunky platform heels from Forever 21. They were a size 8 and a total bargain at $5.99.
I also found a pair of houndstooth flats with a pop of mustard that are going to be great for work for $4.99.
My favorite shoe find was a pair of Nine West color block suede sandals. They were in great condition and a steal for $6.99.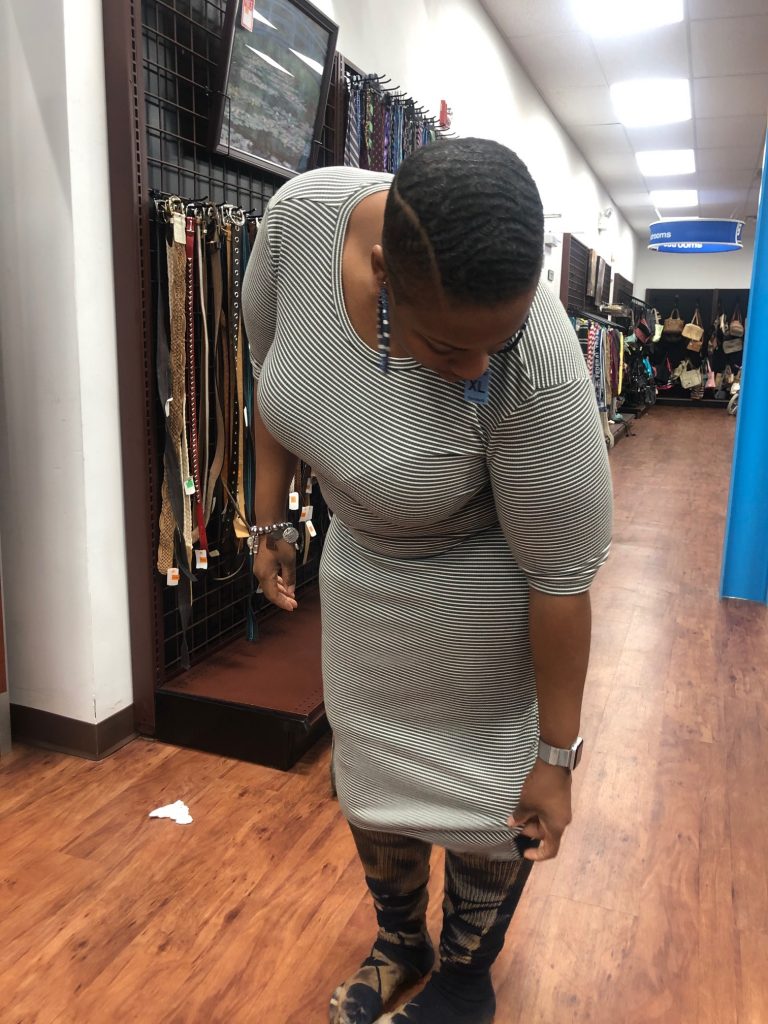 I was also able to find two knit dresses that can be worn all year round for different occasions. Out of the two dresses, my favorite is a black frock that is amazing belted and has an asymmetrical hem that is ideal for a short girl as myself. And for $8.99, it is worth every penny.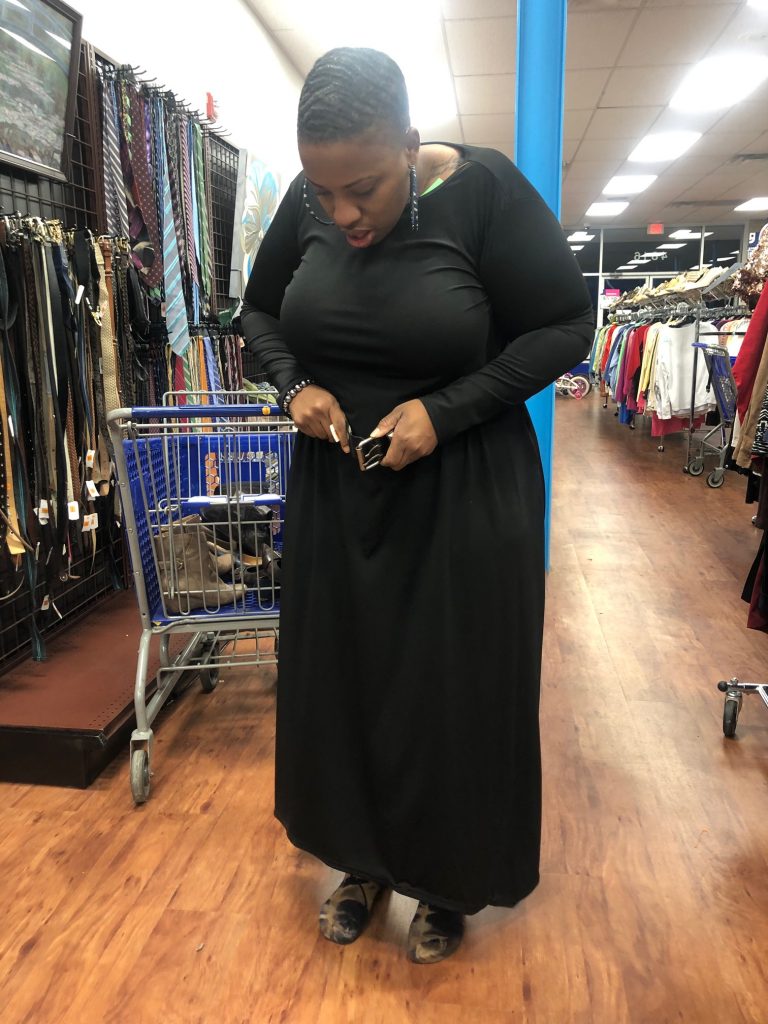 I had so much fun playing around in clothes with Jennifer. I give the new renovation two thumbs up.
Come out to the next Finding Your Good Meetup to see for yourself!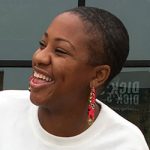 Amber Mixson
Fashion/Lifestyle Blogger
A
mber is a 
fashion-blogging
 foodie and Instagram influencer with a passion for thrift store shopping. Her blog Eat N Style details her flair for cooking up not only tasty treats but inspired outfits as well. She has a passion for her community and is proud to serve others with her gifts. Follow her on Instagram (@eatnstyleblog) for more stylish tips and culinary adventures.