An auspicious August to you, my fellow gifted thrifters and thrifty gifters!
The third and last month of Summer, Av and Elul of 5783, Lighthouse Month! Month of Tu B'Av, Lighthouse Day, and Trans Flag Day!
Yes, there's a Lighthouse Month and Day. On August 7th of 1789, Congress approved an Act for the Establishment and Support of Lighthouses, Beacons, Buoys and Public Piers. In 1989, for the 200th anniversary of that Act, they began to establish National Lighthouse Day.
My family and I love lighthouses and have visited several together.  We'd love to do the Maryland Lighthouse Challenge someday.  And vacation in the lighthouses that offer that — you'd be surprised by how comfortable, affordable, and beautiful the accommodations are.  Lighthouse fandom is very thrifty – though donations towards lighthouse restoration and preservation are more needed than ever – and it's pretty pandemic-safe.  Access can be challenging, especially as most of my family is chronically ill and disabled.  But that's where Goodwill (including Shop Goodwill) and social media come in – we can collect and share lighthouse items locally and from the comfort of our home.    
Enlightening, right? And couldn't we all use more light in our lives? Now more than ever! So, let's look at the best lighthouse-themed items I've seen on DC Goodwill's Shop Goodwill site this year.
First, two sets of lighthouse tchotchkes – I've wanted some of the Kinkade ones for a while

https://shopgoodwill.com/item/168011028
Lot Of 10 Thomas Kinkade Ornaments Heirloom Classics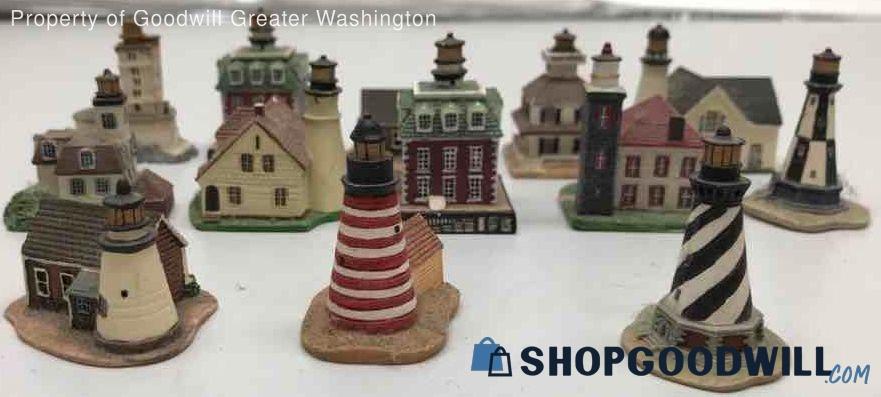 https://shopgoodwill.com/item/168144188
Lot Of 13 Lenox American Handcrafted Figurines
Second, a DMV-themed purse I would love to own and use, two lovely lighthouse brooches, and a precious pendant.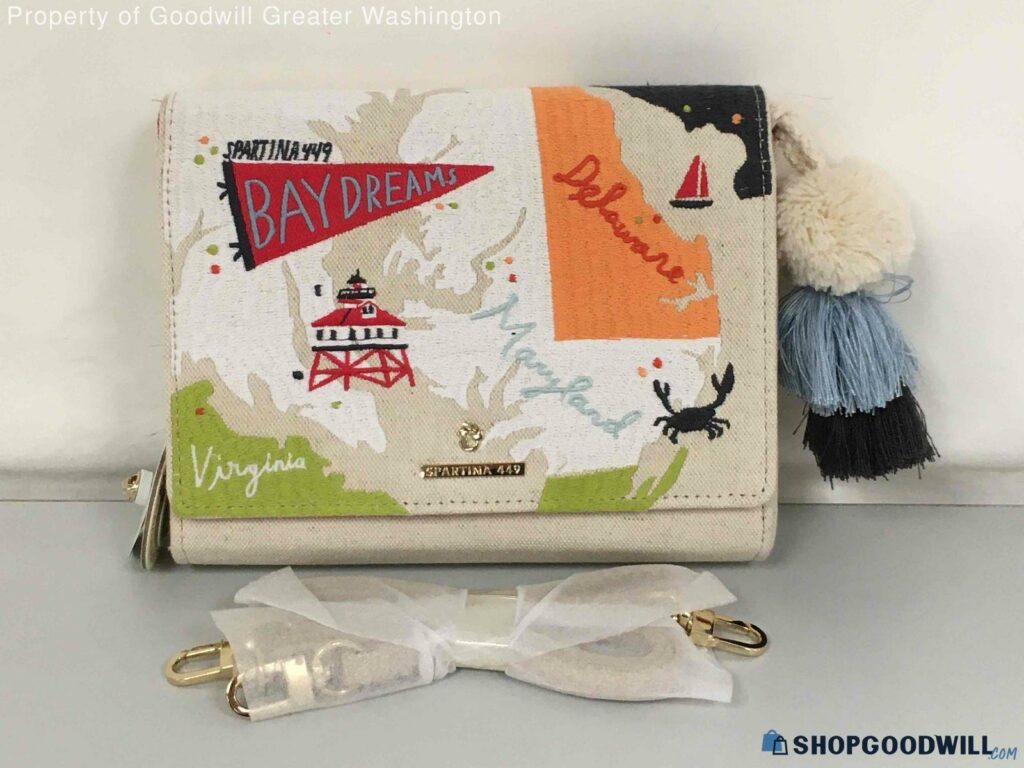 https://shopgoodwill.com/item/171357601
New With Tag Spartina 449 Bay Dreams Women's Ivory Crossbody Purse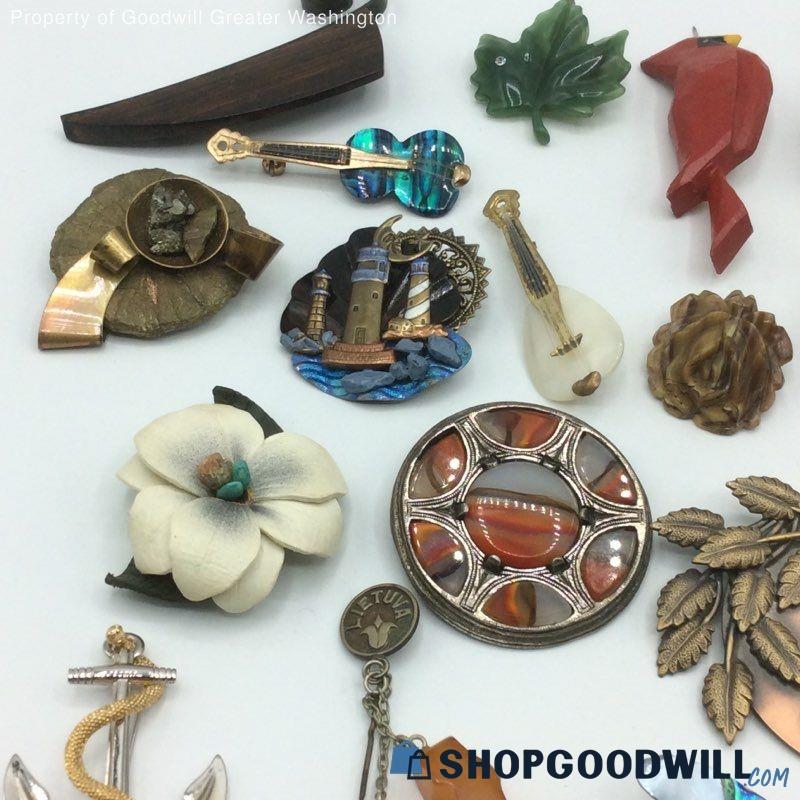 https://shopgoodwill.com/item/174542532
Mix Metal Large Precious Stone Assorted Brooch Lot 240g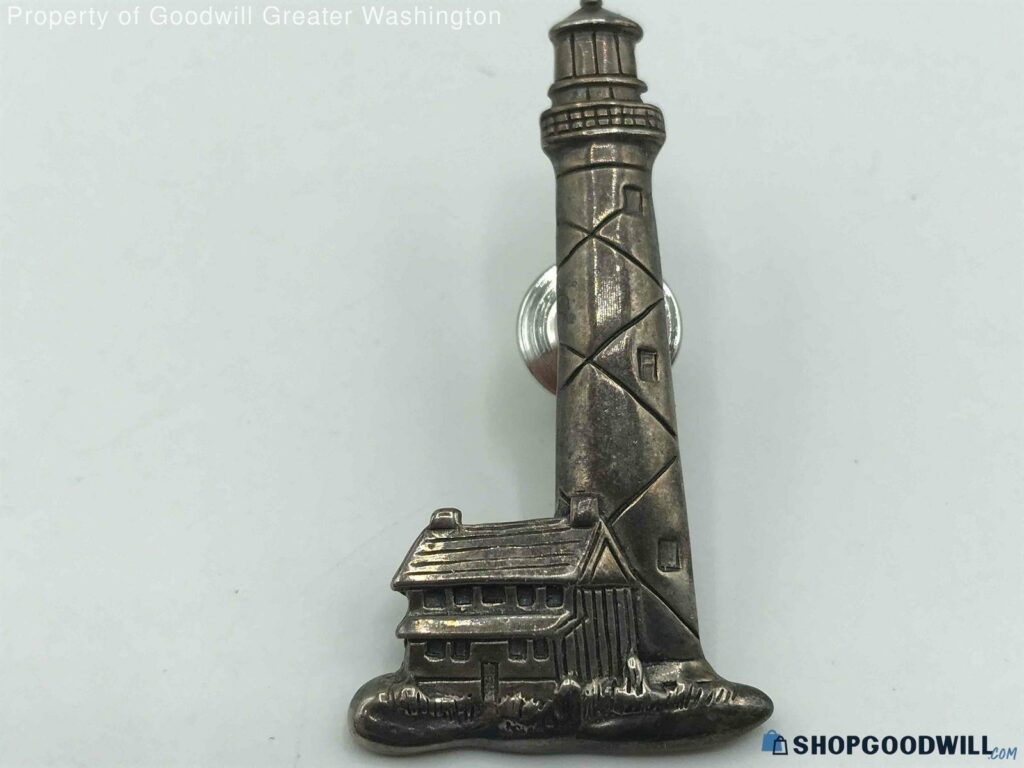 https://shopgoodwill.com/item/174647279
.925 Silver Lighthouse Cats Looping Assorted Brooch Pin Jewelry Lot 41.8g – 8.12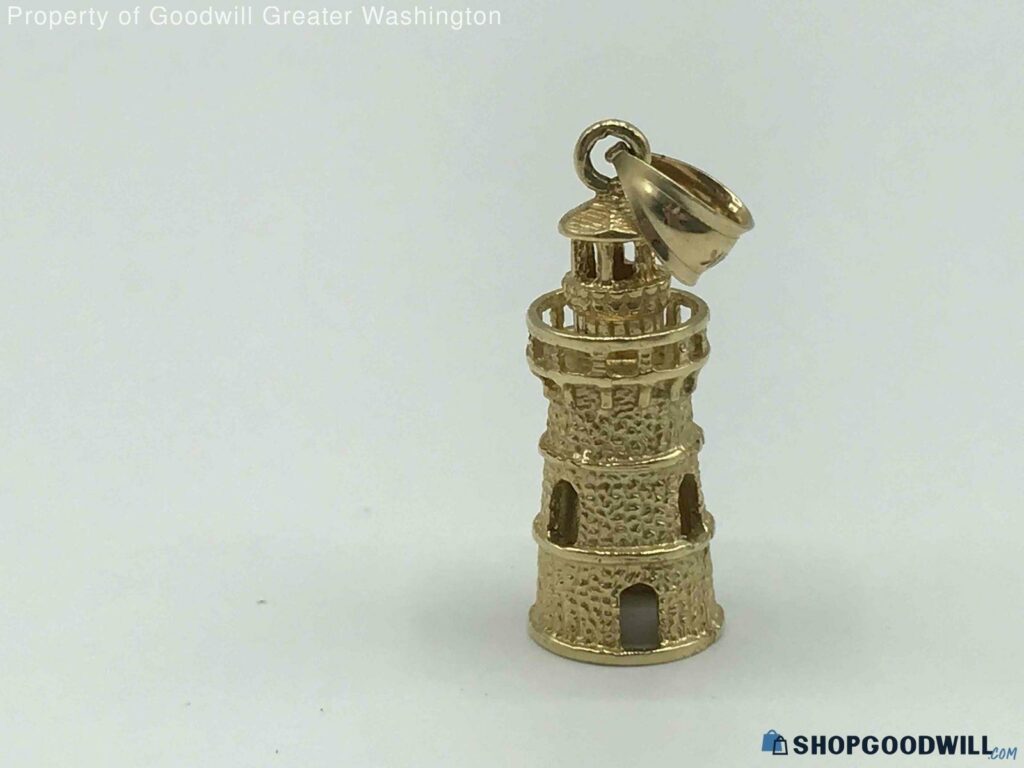 https://shopgoodwill.com/item/175186529
14k Yellow Gold Lighthouse Watch Tower Polished 20mm Pendant 3.3g – 8.18
Third…I'd love to show you all the lighthouse-themed wall art I've seen at DC Goodwill's SGW site this year. But I can't. Not because I don't love you, but because there are far too many items for that. What a wonderful problem to have, though! So, I'm going to show you just the six artworks that depict real lighthouses. Five are local! (Thomas Point Shoal Lighthouse in Annapolis, Drum Point Lighthouse on Solomons Island, Great Wicomico River Light – which no longer exists, and two depictions of the Assateague Light.) And the sixth lives in a state I've vacationed in several times. (West Quoddy Head Light in Maine.)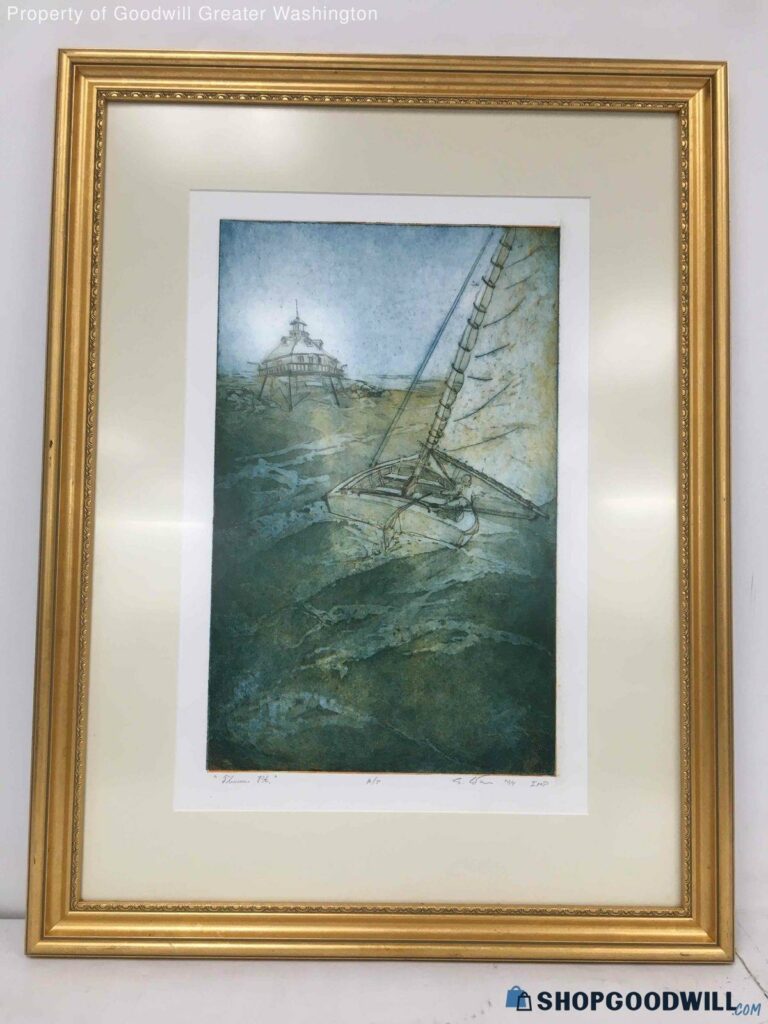 https://shopgoodwill.com/item/167934621
Vintage Signed Thomas Pt 94 Man In Boat Beach House A/p Print 21.5×28.5″ – 5.31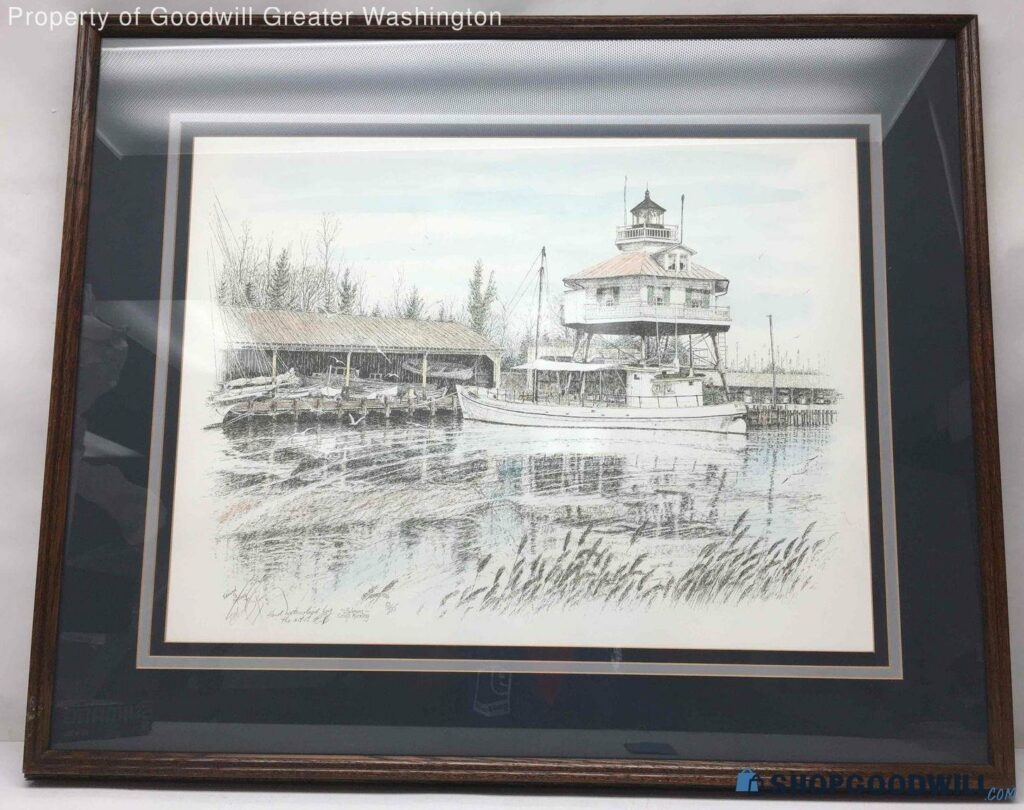 https://shopgoodwill.com/item/168493192
Signed Edmond Spinney Solomons Crisp Morning Watercolor Print 27.5×33.5″ 53/275 – 6.5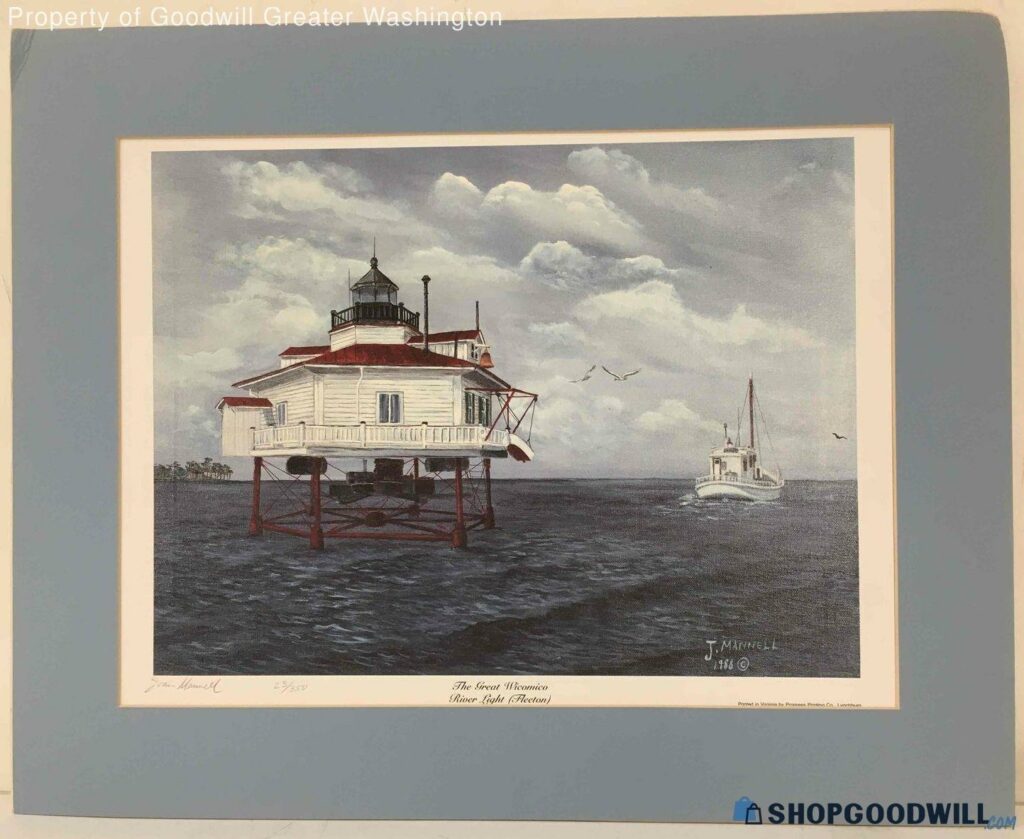 https://shopgoodwill.com/item/171304357
Vintage Signed Joan Mannell 88 Great Wicomico River Light 23/350 Print 16×20″ – 7.7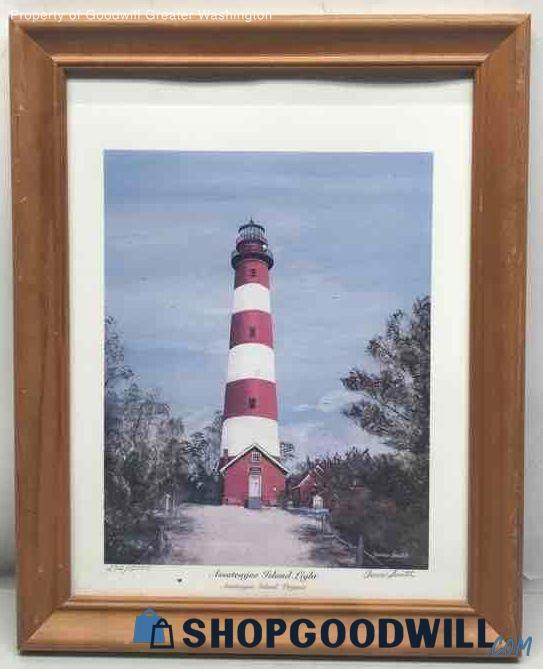 https://shopgoodwill.com/item/171486529
Assateague Island Light Assateague, Va Print 272/5000 Signed Anne Smith 15″x12″ – 7.9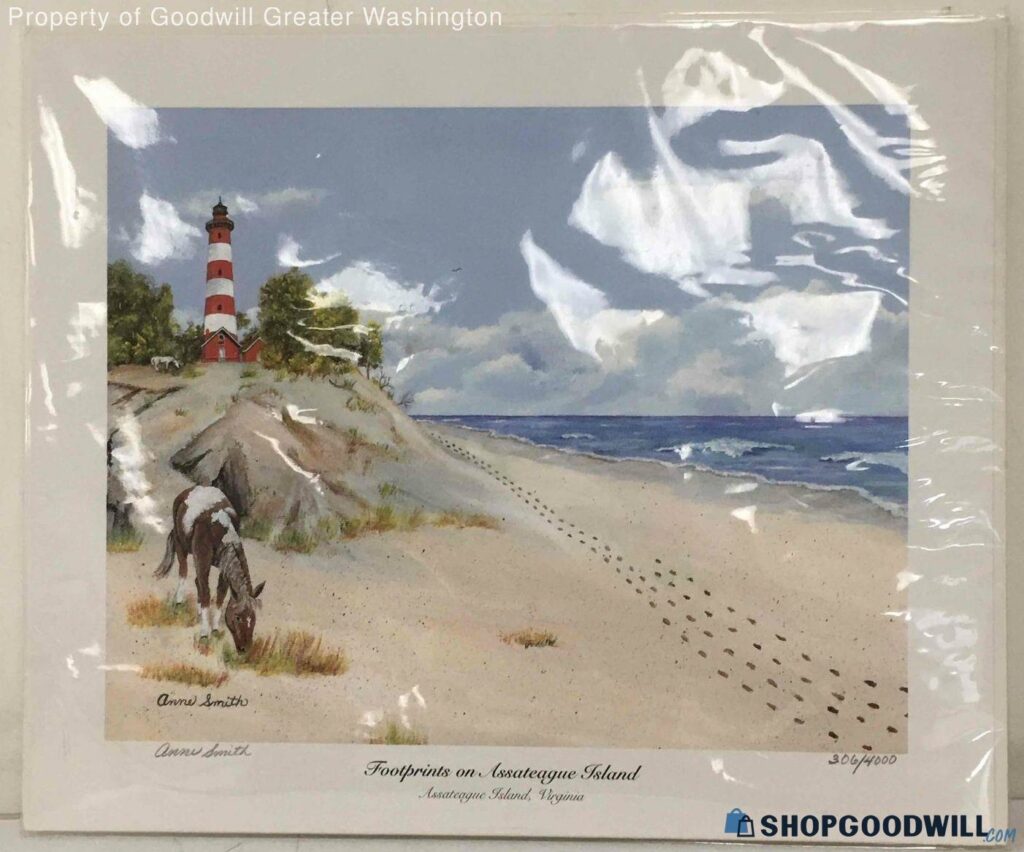 https://shopgoodwill.com/item/171490392
Vintage Signed Anne Smith Footprints On Assateague Island Print 306/4000 10×12″ – 7.9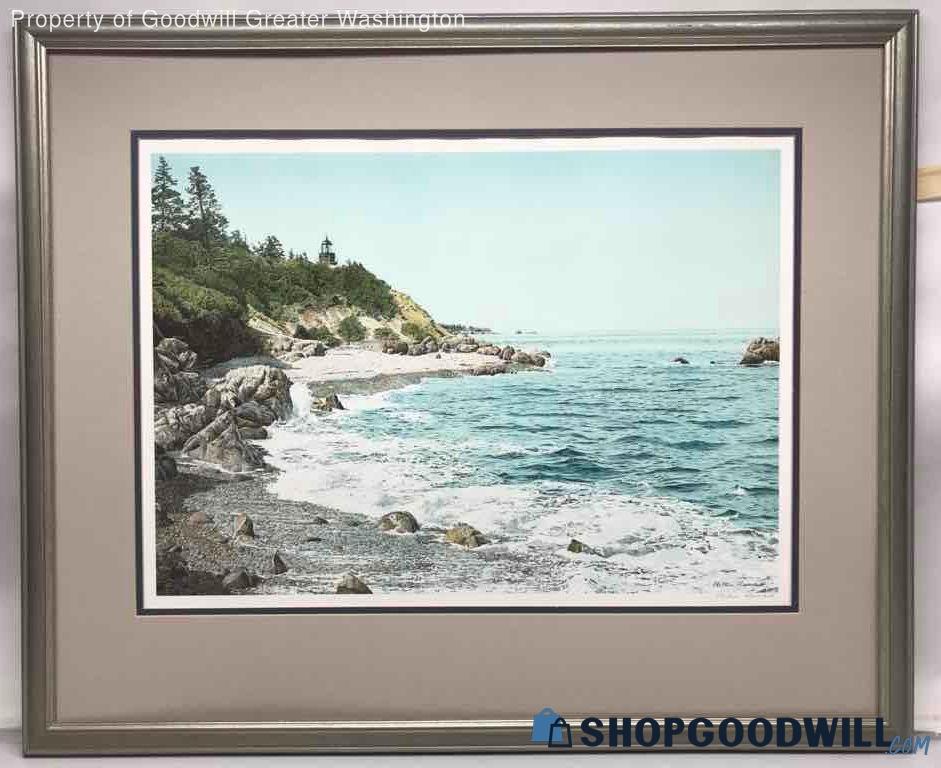 https://shopgoodwill.com/item/171808652
"Quoddy Head Lighthouse Coast Beach" Maine Signed Helen Rundell 28 x 34″ – 7.12
Can't get enough lighthouses? Check out my first post about them for FYG, two years ago.
Next month, September, is the home of the Jewish high holy days / holidays. Nu, schlep back over here then for a post about Judaica – Jewish art, especially ritual items – which is one of my big specialities. In the meantime, l'chaim, to life!
About our fabulous guest blogger: