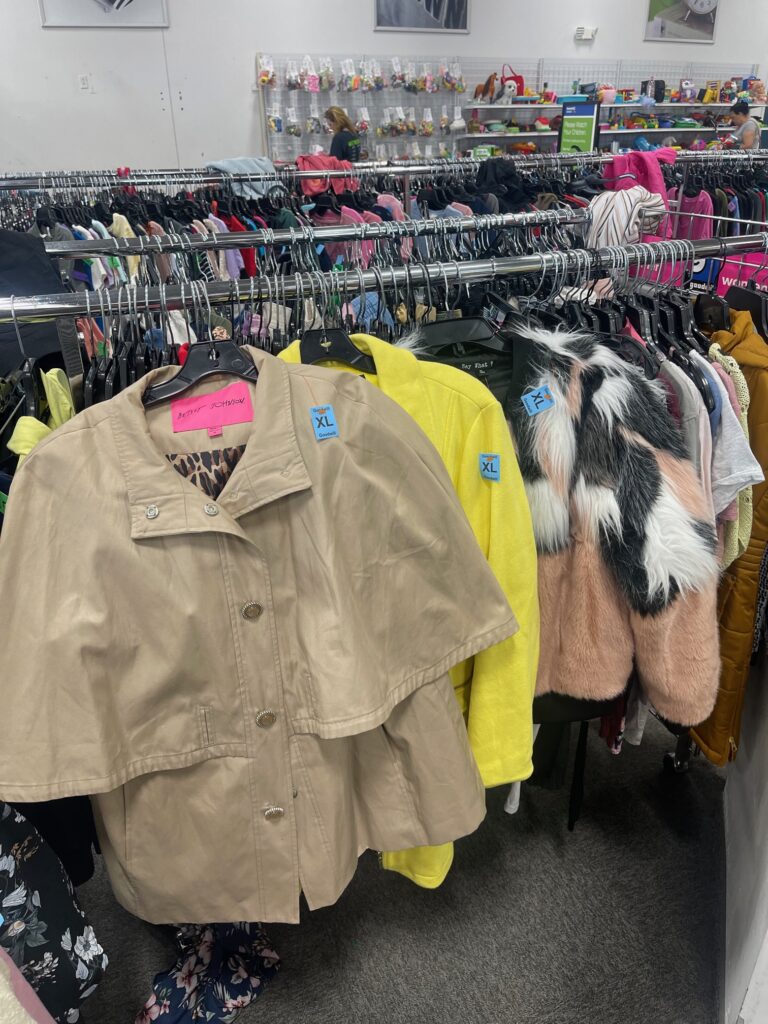 It's August, and summer is officially over in my mind. That means it's time for a chai latte, pumpkin spice candles, and fall fashion. In a recent blog, I discussed taking advantage of shopping out of season. The selections may be slim if you wait until the weather begins to break in October or so. Be proactive and check out the Fall jackets I found at the Dale City, VA, Goodwill location.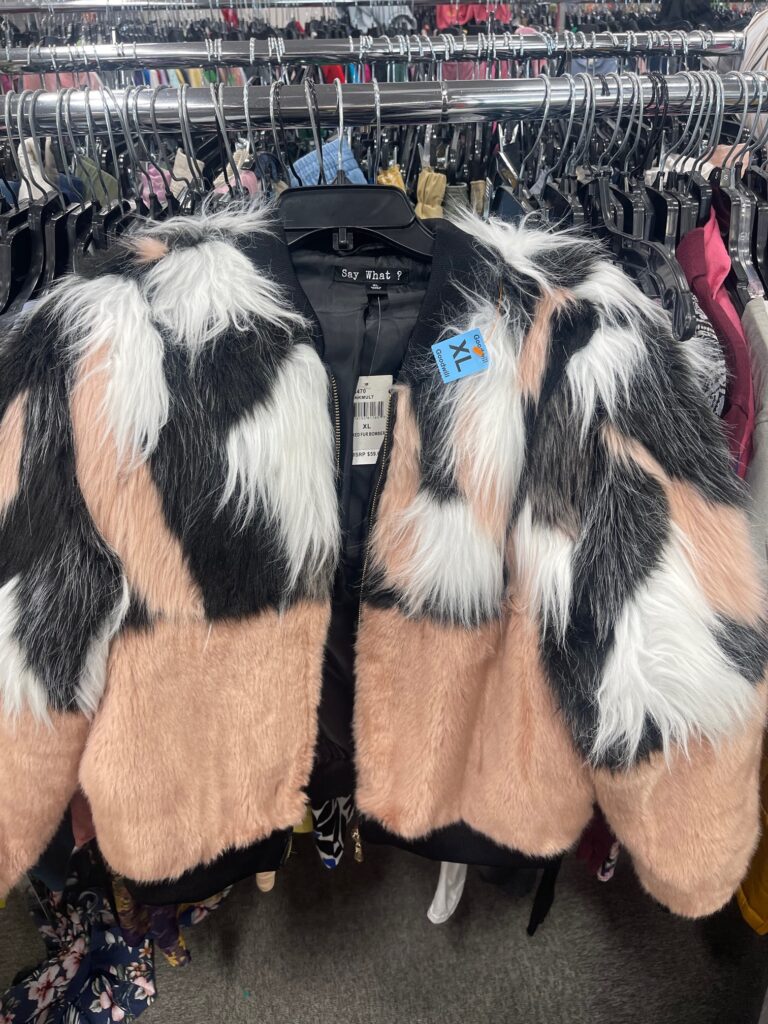 This faux fur bomber-style jacket was so cute. It is new with tags and is flirty. I loved the black and white fur. I imagine rocking the jacket with faux leather pants and a black turtleneck with the jacket as the focal point.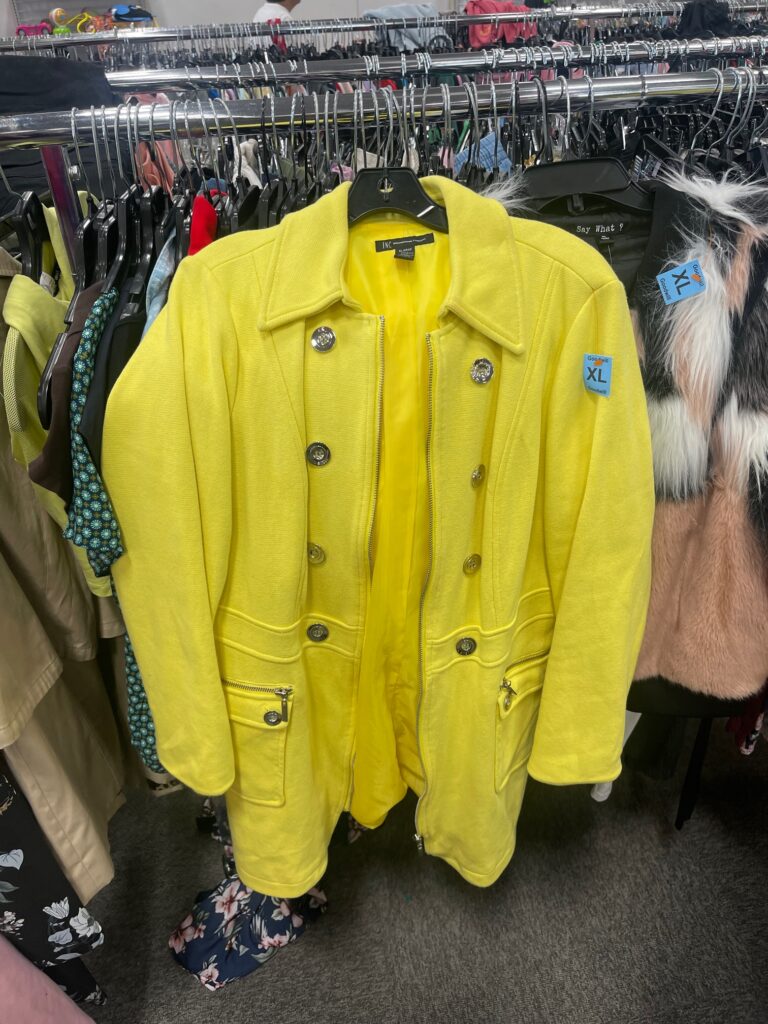 Cooler temperatures do not mean that you can't rock a pop of color in the Fall. This jacket had stretch and was a comfortable cotton blend. I loved the grommets as details on the jacket.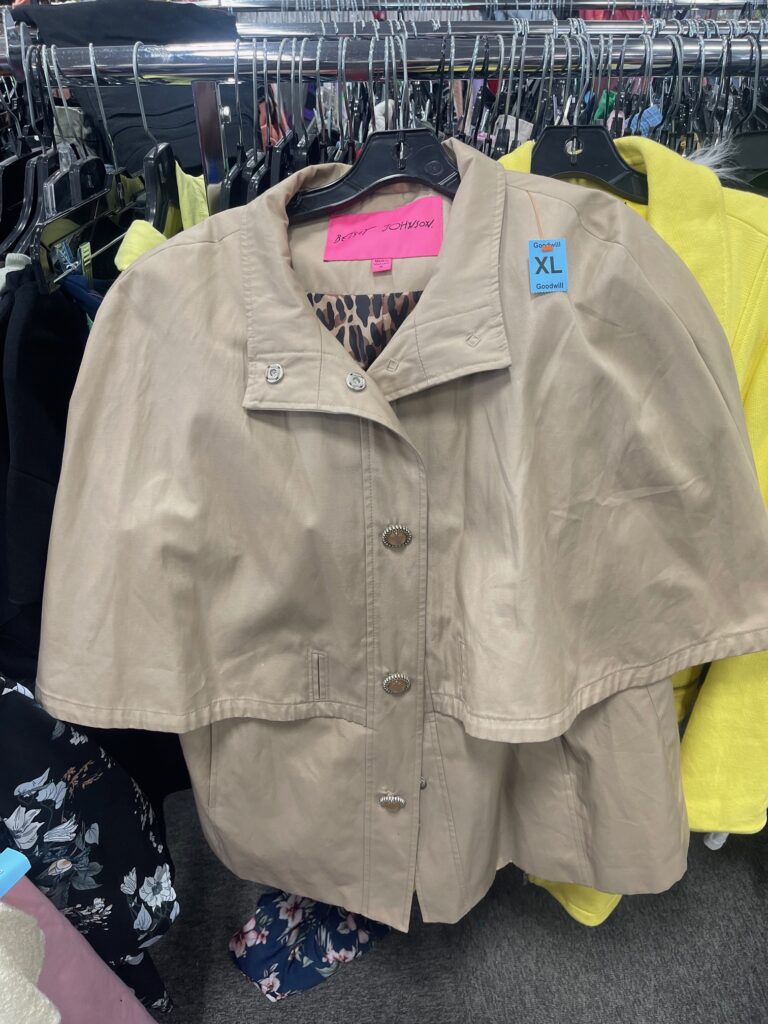 The last jacket was a trench-style Betsey Johnson cape that would be great for a rainy day. I am unsure if it is rainproof, but it would be a great take on a traditional trench jacket. I loved the big buttons and the length of the jacket.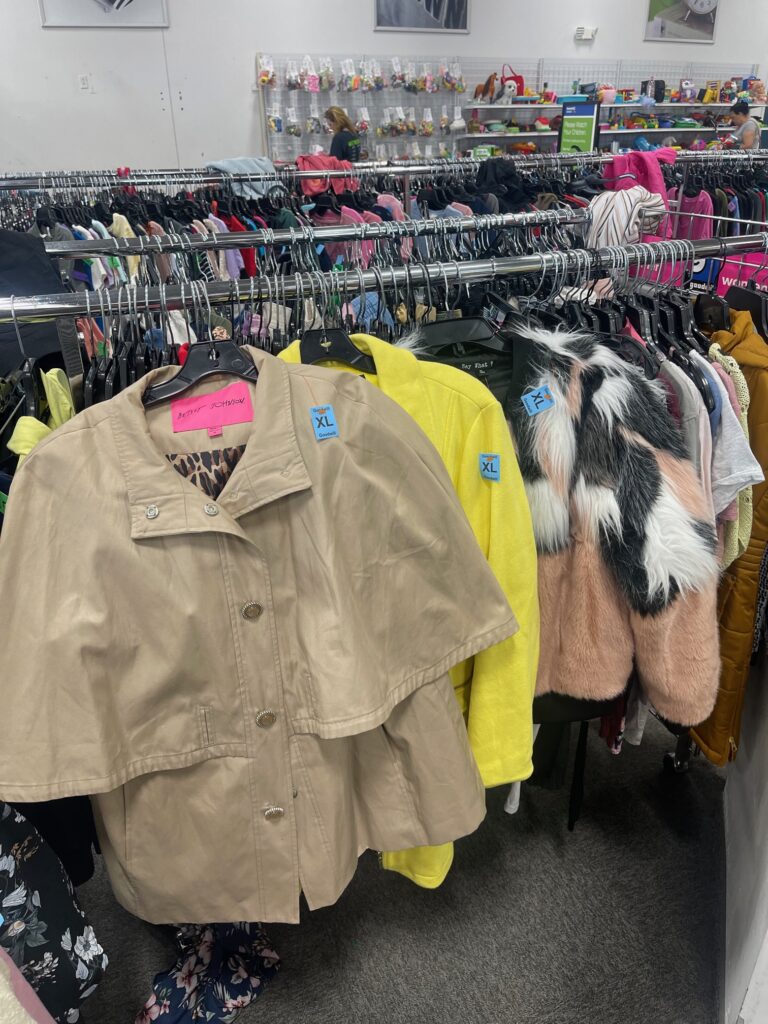 Each jacket has great details and shows your personality through each jacket. If you attend the Dale City Greater Washington Goodwill meetup on August 12, these jackets may await you on the racks!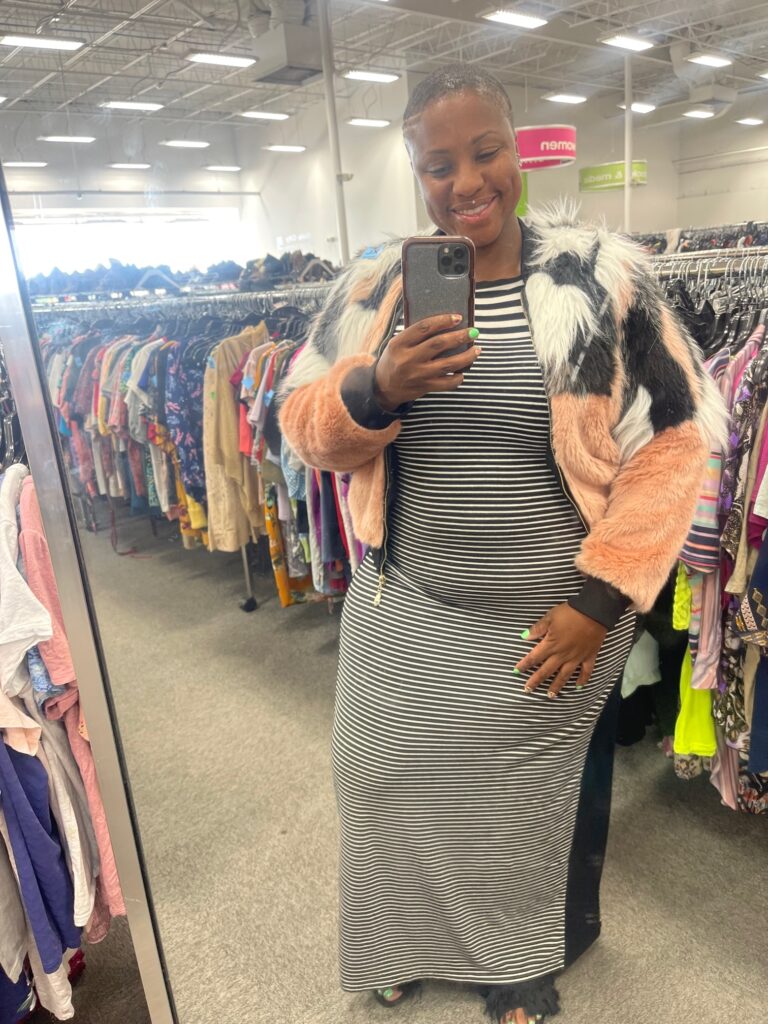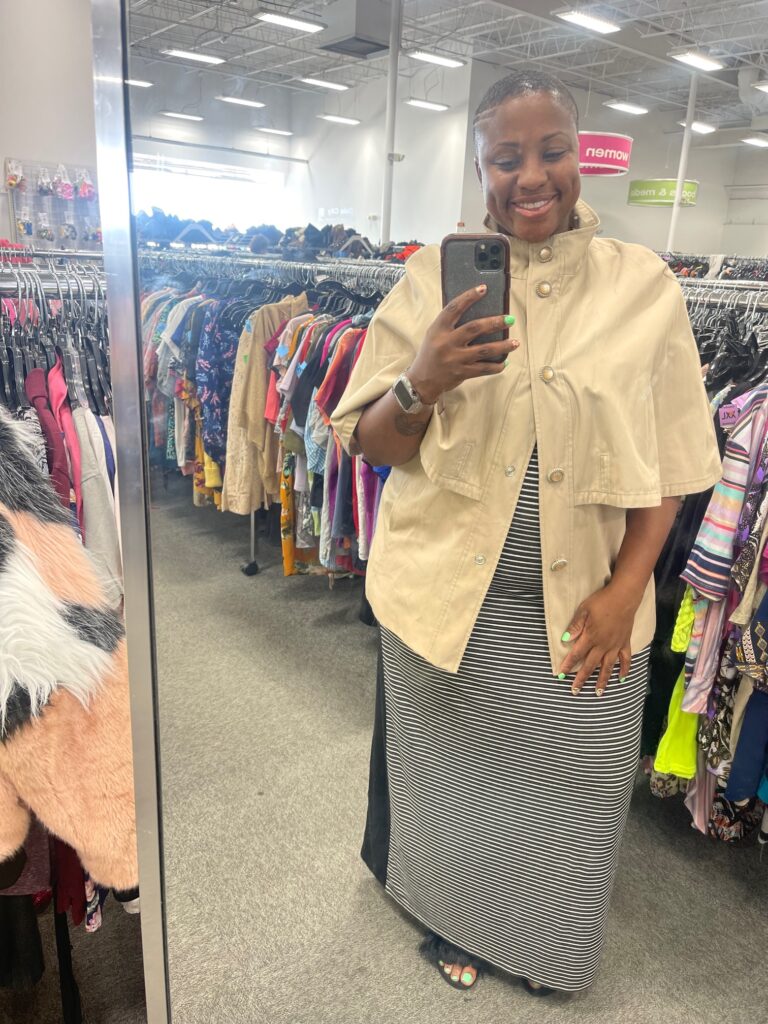 Happy Fall! 
Similar Reads:
---