DC Goodwill's Color of Week is back and I'm excited! As a city girl, I love to keep my purses small and close to me.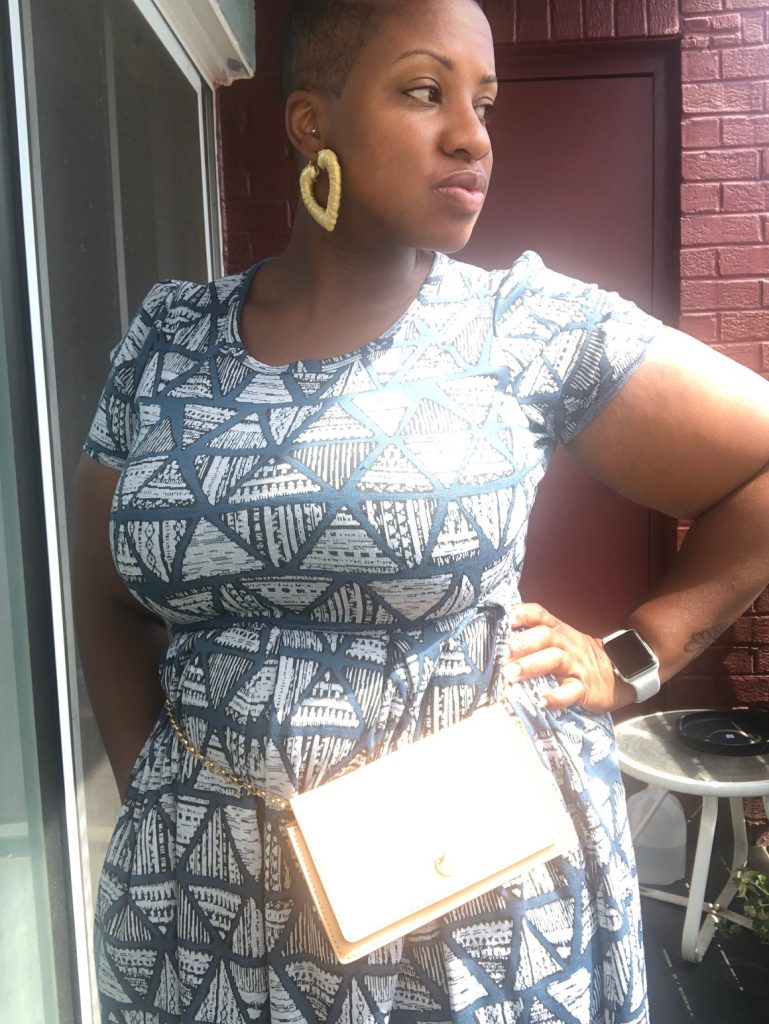 My favorite day to visit the store is Sunday because the new color starts and I am able to have first dibs on the 50% off items.
My friend Jennifer and I went to the South Dakota location to see what we could find. Jennifer loves purses and accessories, so we find always find ourselves in that area of the store.
During this particular trip, I stumbled upon two leather clutch purses in the accessories section. The first is camel colored and has strong structure that won't lose its shape when adding items. It is the perfect size for festivals or a New York city shopping trip. My lip gloss, cell phone and my debit card are all I need for a fun-filled day. The second bag is a turquoise leather pouch with matching tassels attached to the zipper. Both bags were part of the 50% off color sale and equaled to less than four bucks for both!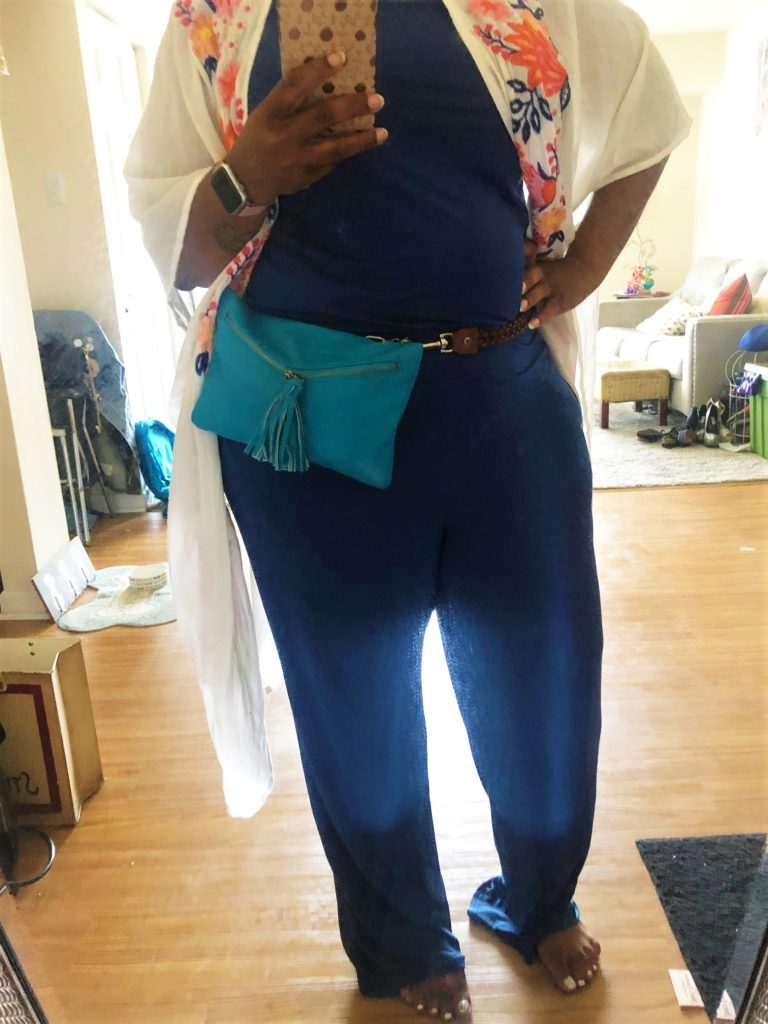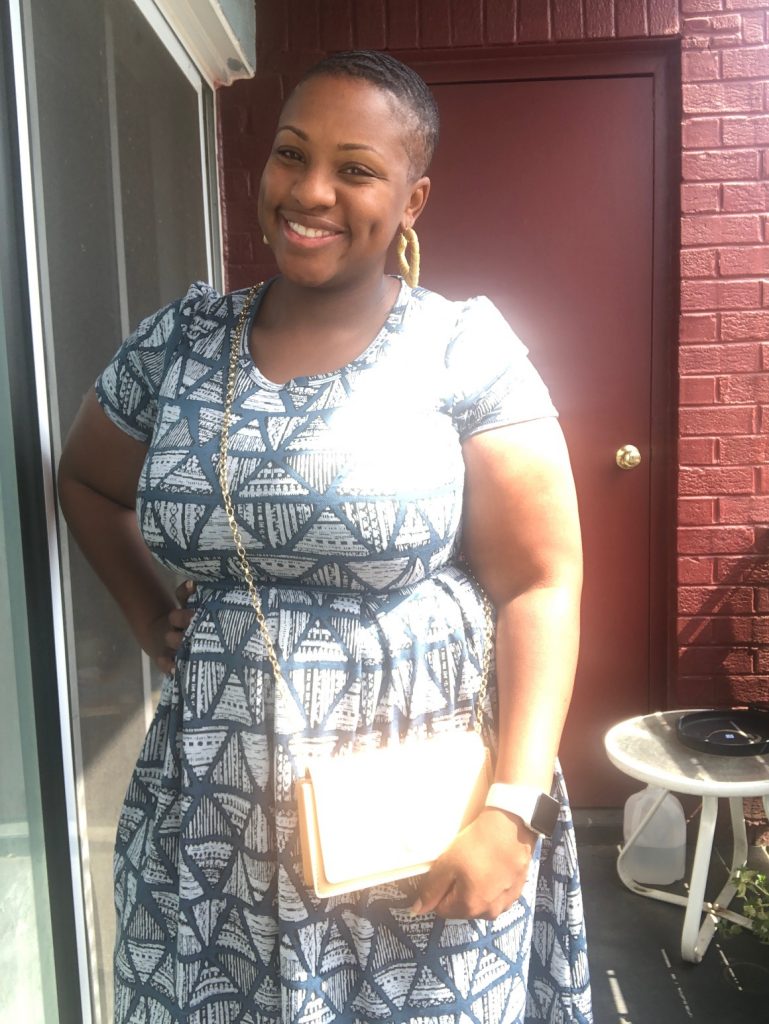 Any time I have a cool idea I can't execute, I bring it to Jenn. She is my MacGuyver friend and always has a plan. She took a brown leather rope belt and added it to the blue pouch.
The purse fit snug around my waist. I loved it so much that I wore it over a jumpsuit and kimono the next day to the post office and grocery store.
Jenn was also able to work her magic on the camel bag as well. She added a gold chain belt through the loops and instantly created another fanny pack. This one is also adjustable and can be tightened if needed.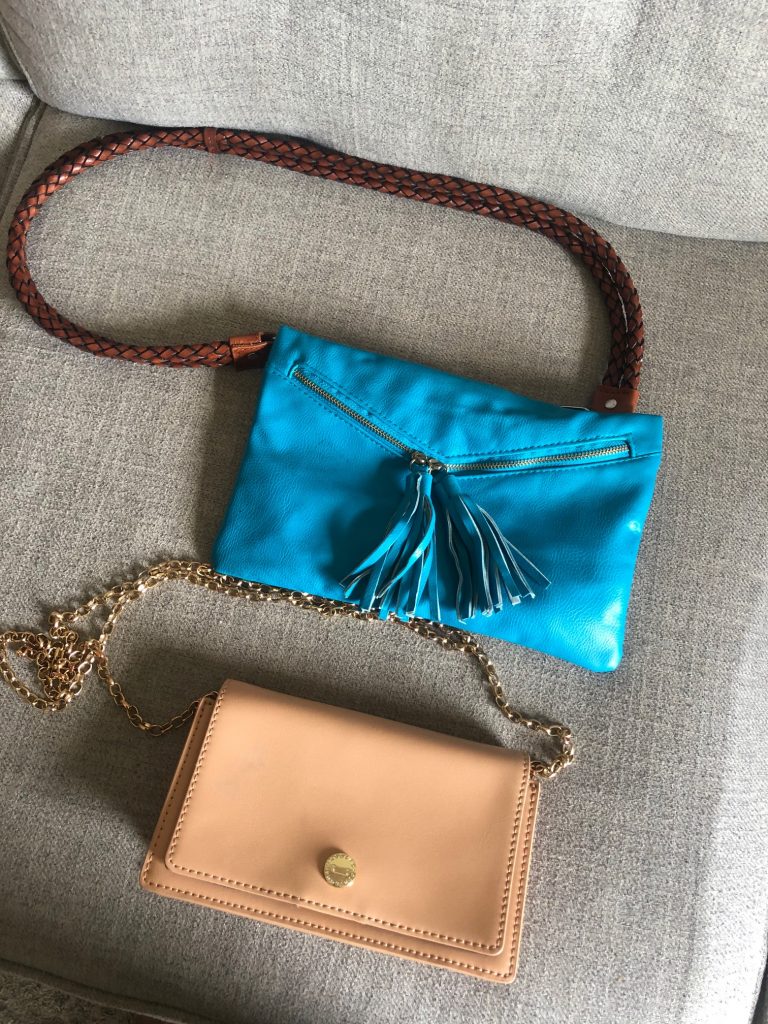 Both bags are so chic and perfect for me. However, sometimes you need a friend who has the skills to remix your favorite Goodwill finds!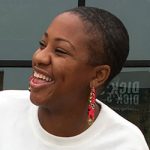 Amber Mixson
Fashion/Lifestyle Blogger
Amber is a 
fashion-blogging
 foodie and Instagram influencer with a passion for thrift store shopping. Her blog Eat N Style details her flair for cooking up not only tasty treats but inspired outfits as well. She has a passion for her community and is proud to serve others with her gifts. Follow her on Instagram (@eatnstyleblog) for more stylish tips and culinary adventures.