The best feeling on a Sunday afternoon is to browse the fresh items on the shelves of Goodwill's housewares section. I never know exactly what I'm looking for or need, but I always seem to leave with a little something that helps me navigate through my meals easier and easier!
My kitchen is my happy place in my apartment. It is where I am most free to create and nourish others.
I could spend hours cooking, creating and baking anything that comes to mind!
During this particular visit, my mom was in town for Mother's Day and part of her visits includes trips to Goodwill. 🙂
When shopping, I usually first go to the jewelry and clothing displays. She, on the other hand, goes right for the housewares. She particularly shops the fixtures that feature random small kitchen tools – everything from can openers to silverware.

On this trip, my mom found a stainless steel masher that's perfect for mashing potatoes. Upon examining and reading up on the device, it is also good for mashing soft foods, such as hard boiled eggs, squash and yams. Guess what?! It can also be used to making baby food!
This beauty retails for $15.00, but I scored it for $3.99!
The next find we scored is a multi seasoning shaker. To use this, you fill each section with the spices named: garlic, salt, pepper, curry, onion and paprika.
This utensil makes it so much easier to cook, rather than having to always pull individual spices out of the pantry.
I'm sure this baby will be a staple on my kitchen counter. The shaker was only $2.99!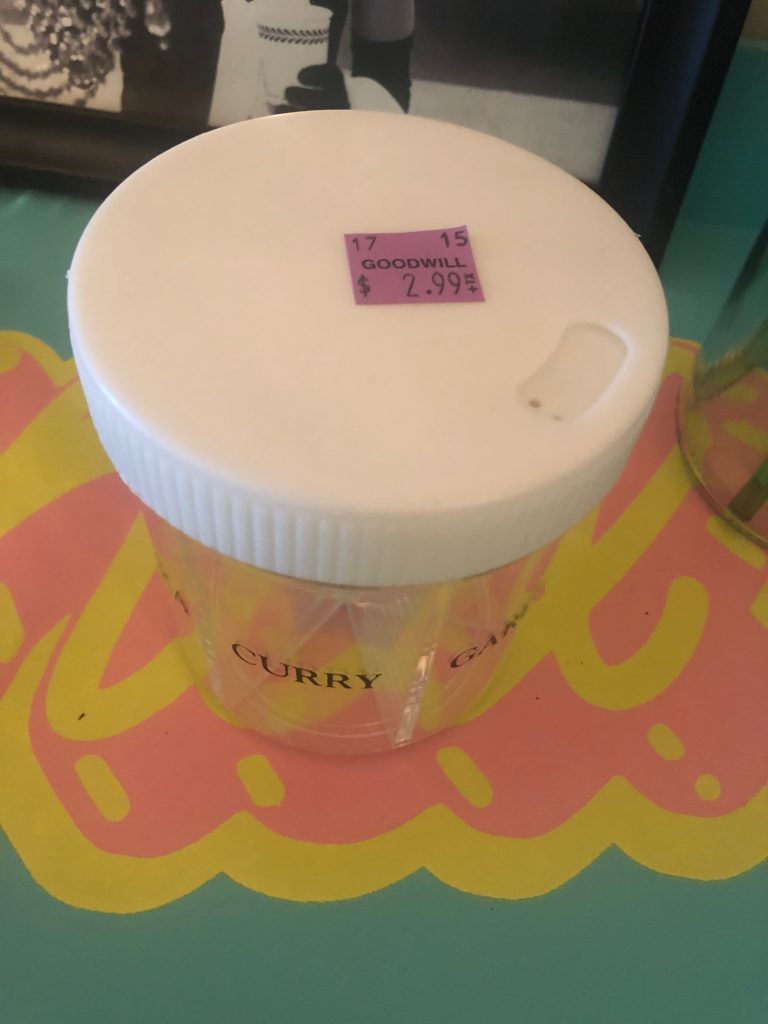 The last item I found is a printed Pyrex bowl.
I love glass bowls because you can do everything from freezing leftovers to baking your favorite cakes.
I personally usually pack leftovers for lunch in these bowls to carry to work.
The only issue is that this bowl came without a lid, but guess what, that means I will be on the lookout for a matching color lid for my new bowl! It was quite a steal for $1.99!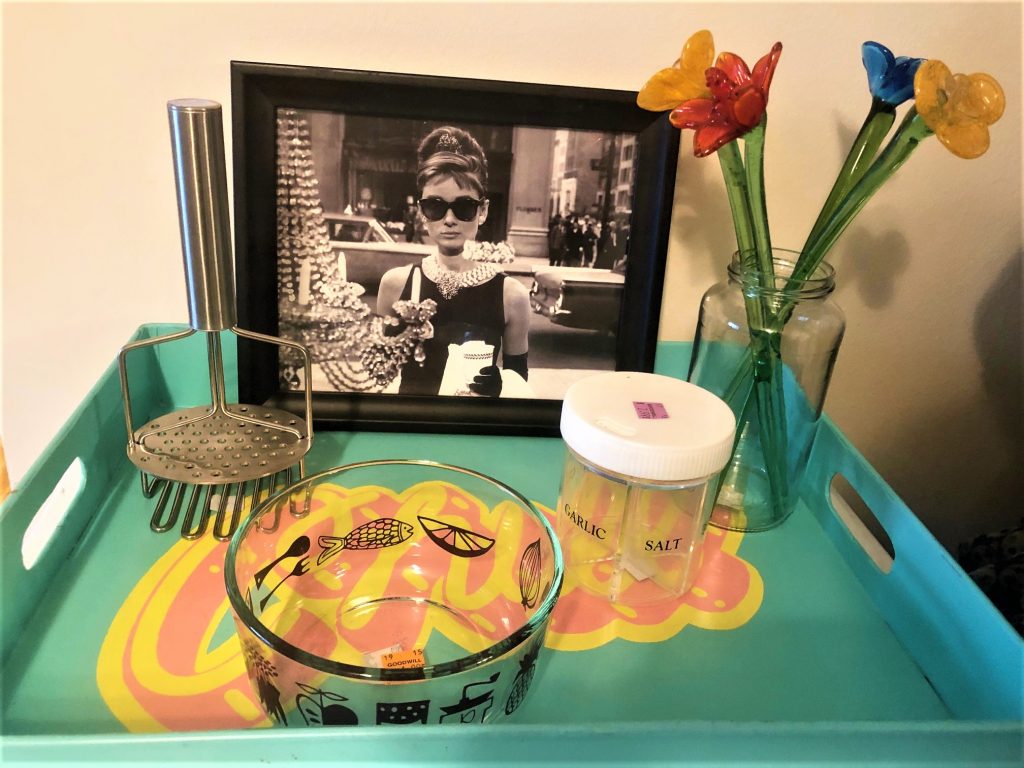 Each item I purchased are perfect additions to my kitchen and I can't wait to put them into action!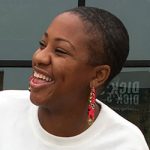 Amber Mixson
Amber is 
fashion-blogging
 foodie and Instagram influencer with a passion for thrift store shopping. Her blog Eat N Style details her flair for cooking up not only tasty treats but inspired outfits as well. She has a passion for her community and is proud to serve others with her gifts. Follow her on Instagram (@eatnstyleblog) for more stylish tips and culinary adventures.