This past Saturday, Monthly Meetup attendees faced these facts: The Fairfax Goodwill is on point!
On 5/18, we had the pleasure of hosting our May Shopping Meetup at the Goodwill located on Main St. in Fairfax, VA.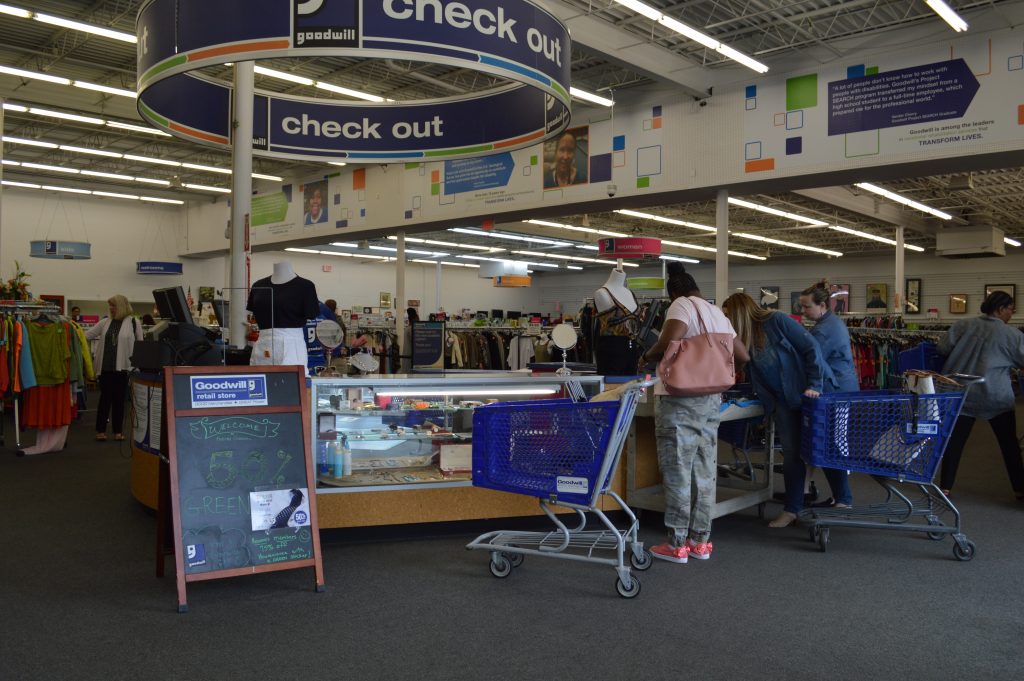 With over 50 attendees present (yes, our Meetups are growing exponentially!), this Meetup was a 9 AM party! With carts rolling and baskets filled, I can confidently say that once again, it was totally worth waking up early for an exclusive and unique morning of shopping.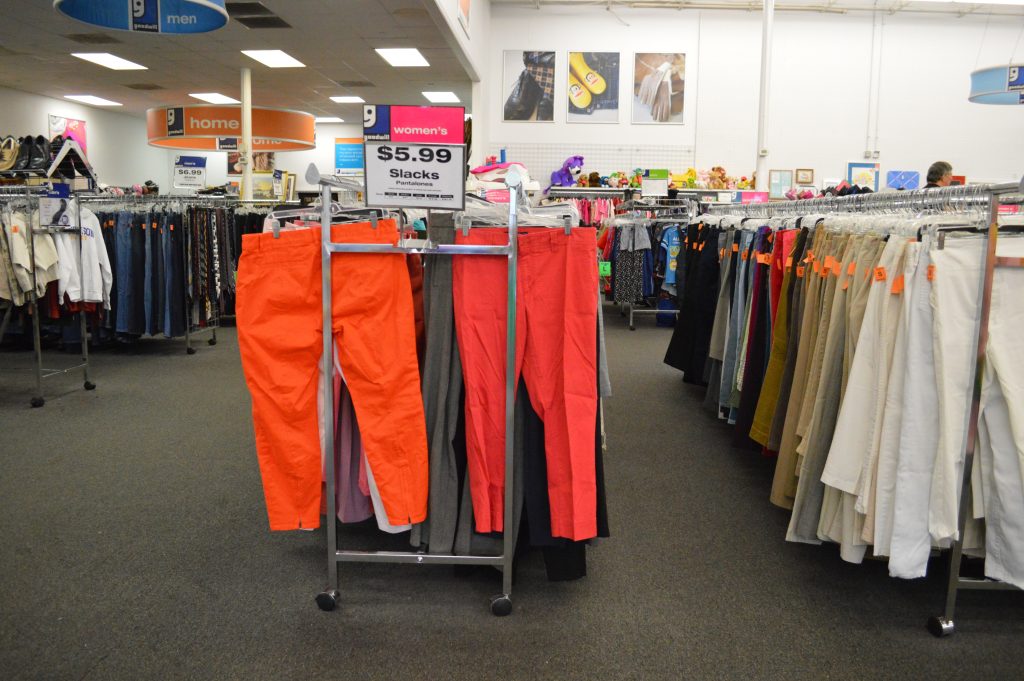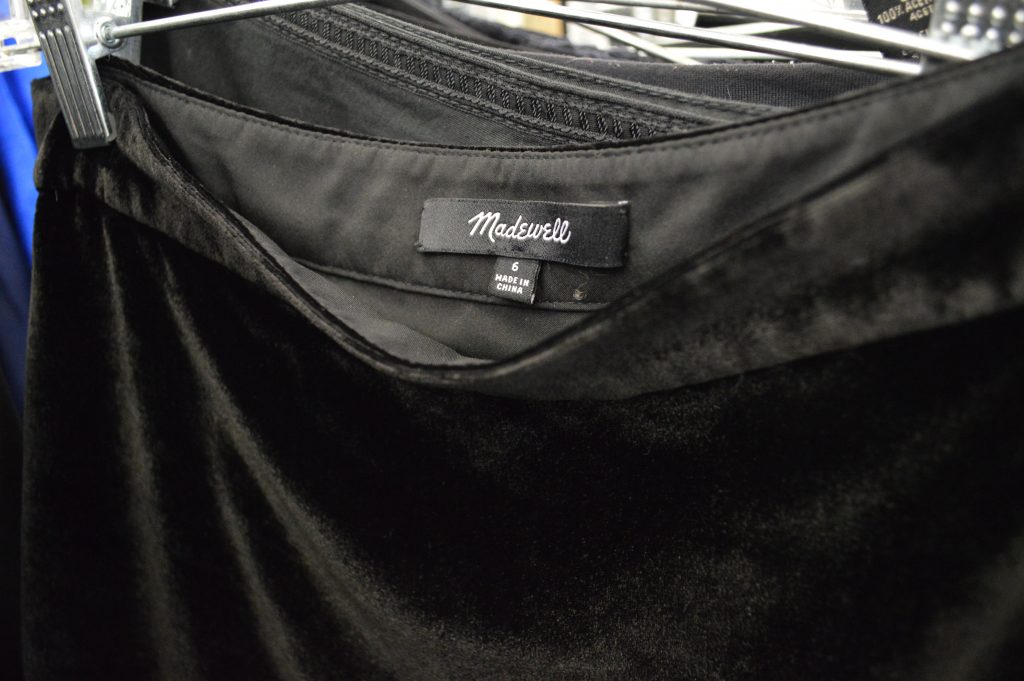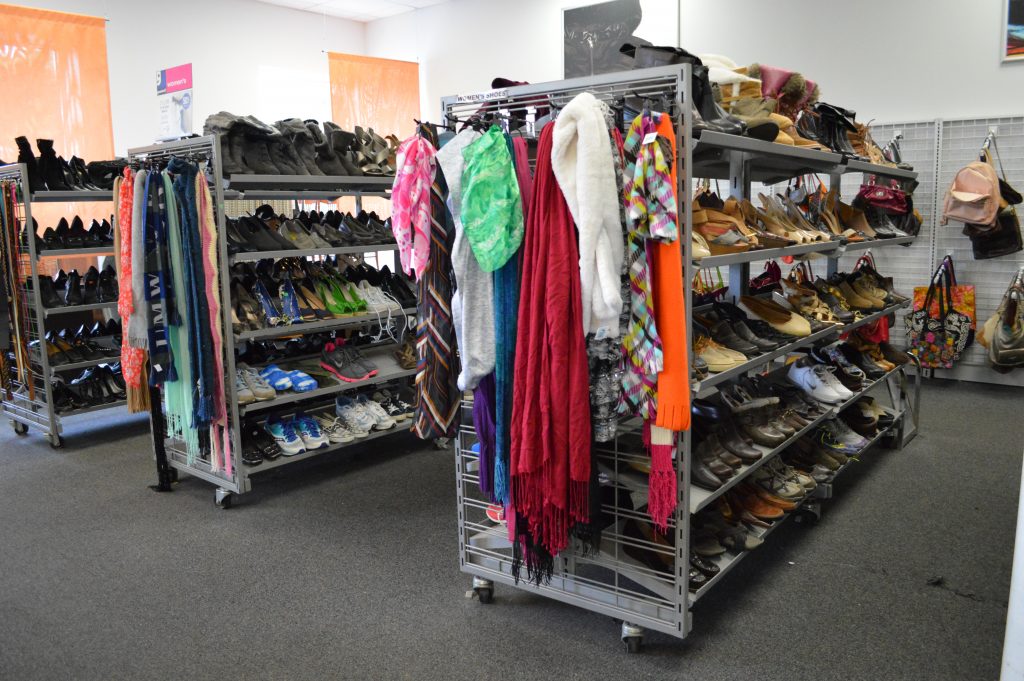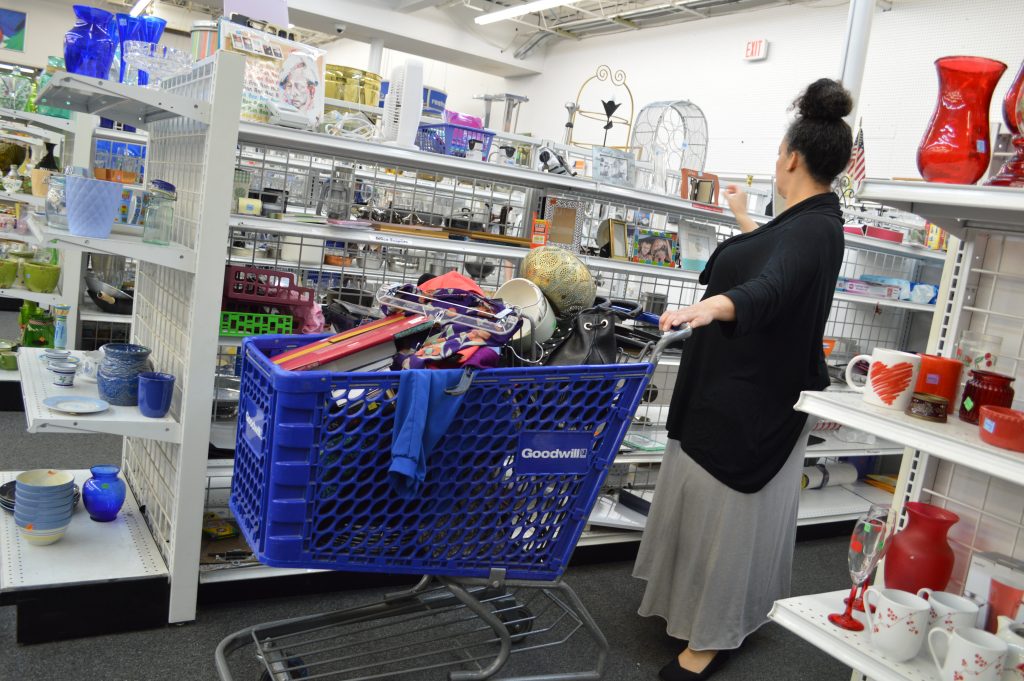 Below are snapshots of the fabulous morning's festivities – which were filled with gems, snacks and good company. As you scroll through the images, you'll see that many new and familiar faces were at this event – all uniting for the greater Goodwill. 🙂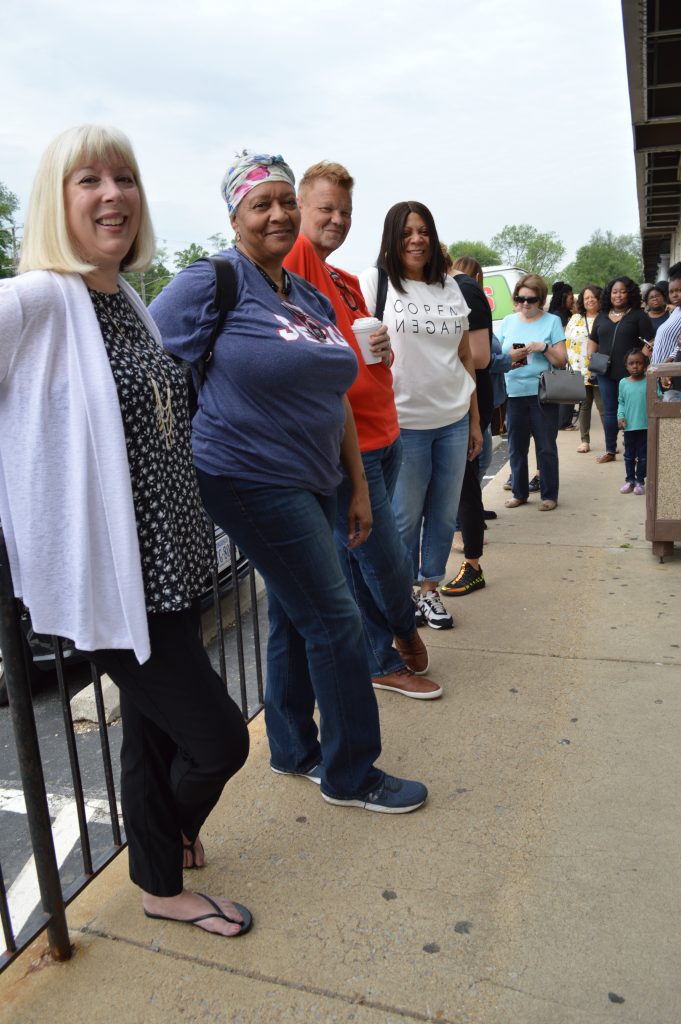 Feast your eyes on some good ol' Goodwill finds!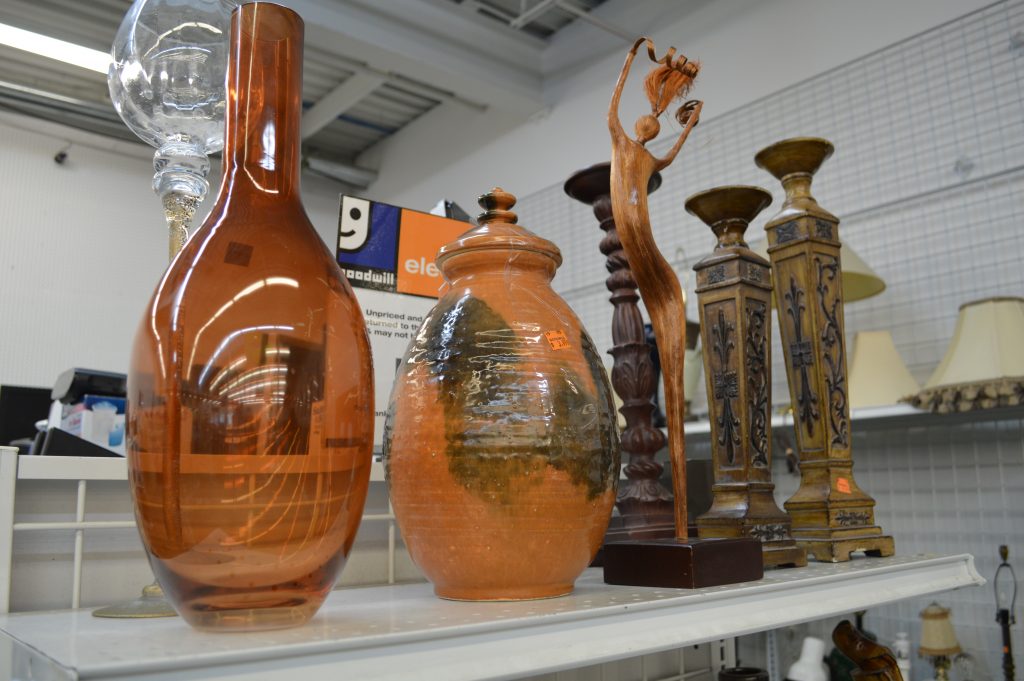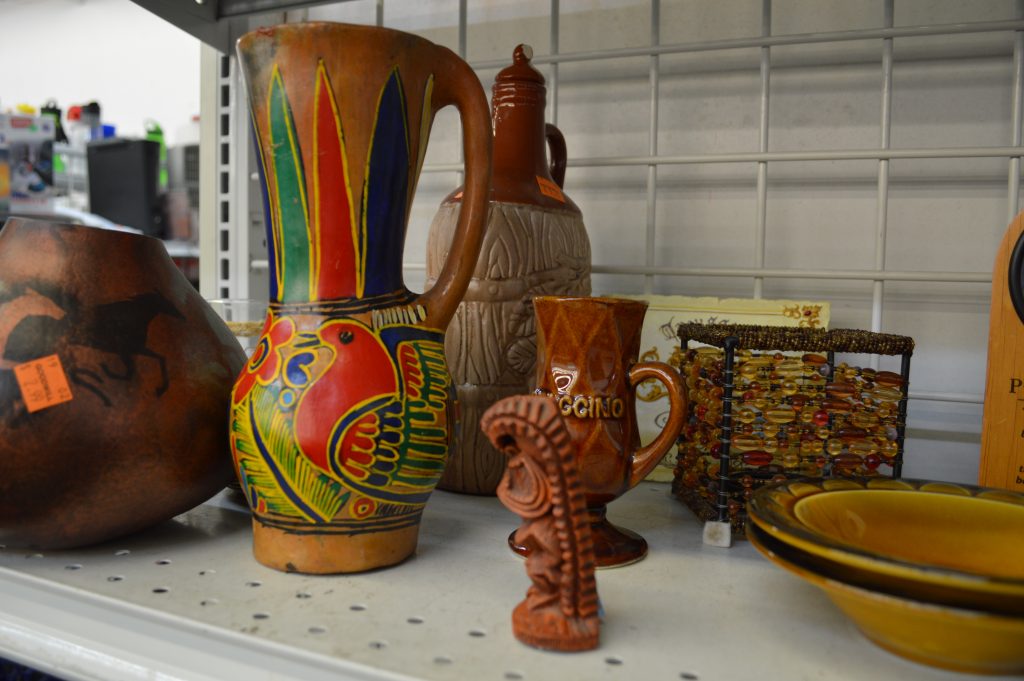 One of my favorite parts of this Meetup was introducing the public to this particular location. The last time we ventured to this spot was several years ago, making it a distant Meetup memory. Despite this gap, this store definitely delivered on all fronts – especially with handbags!
Coach and Kate Spade were among many of the brands that decorated the Goodwill accessories section. Each bag was under $30, making this store one to visit frequently, outside of Meetup events.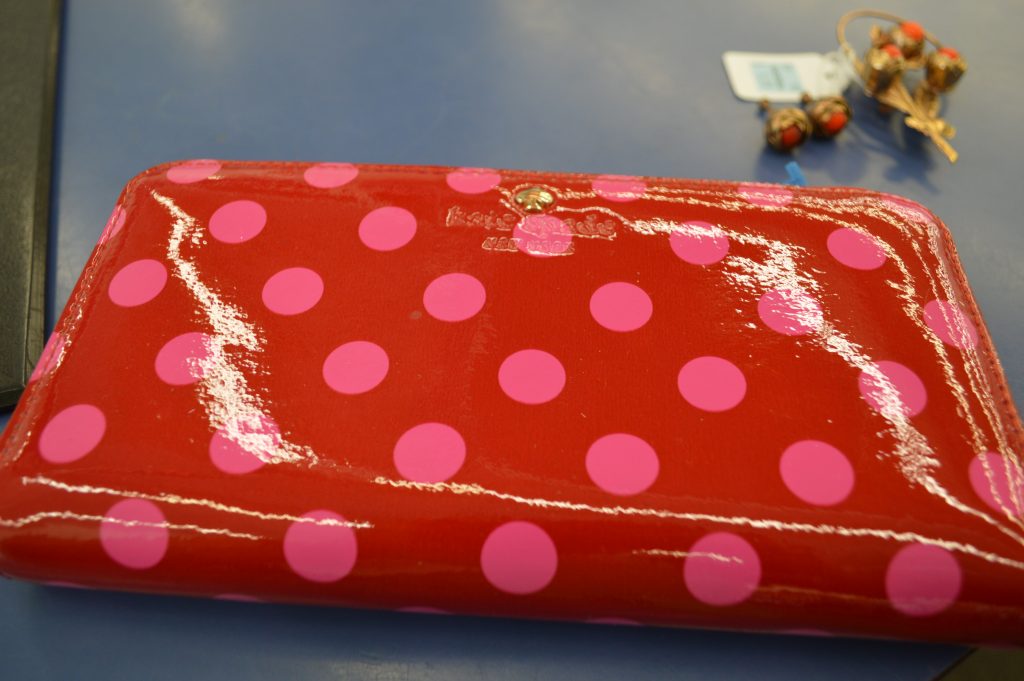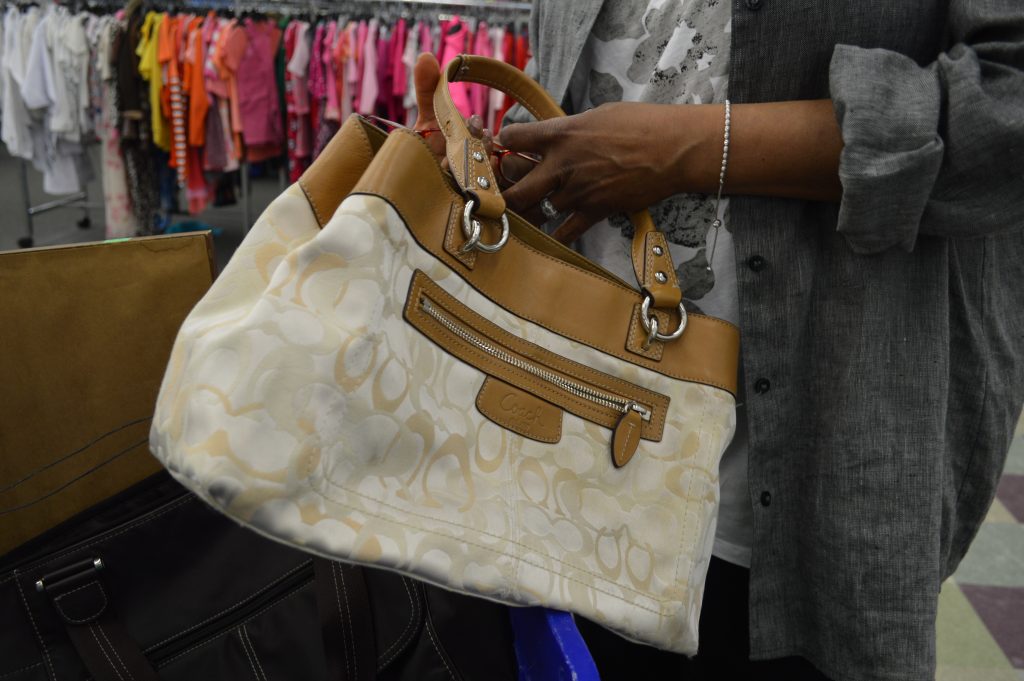 Within minutes of the Meetup beginning, this under $30 Kate Spade purse was spotted!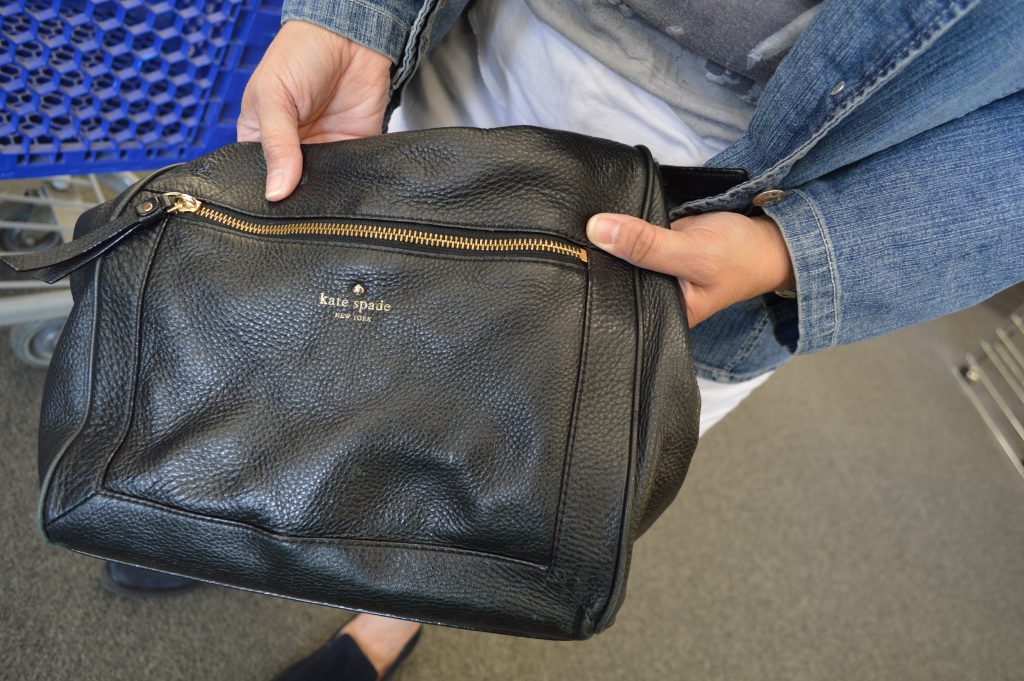 Other shoppers were excited about the morning as well. Although we did have a community of newcomers, frequent Meetup attendees made appearances, especially the Mother/Son dynamic shopping duos!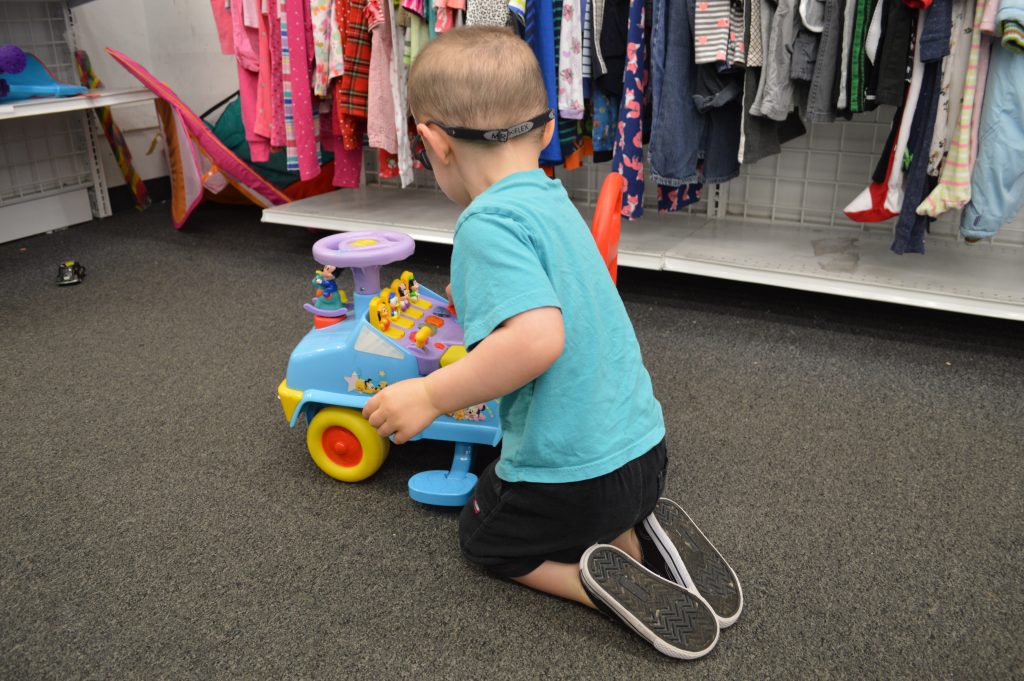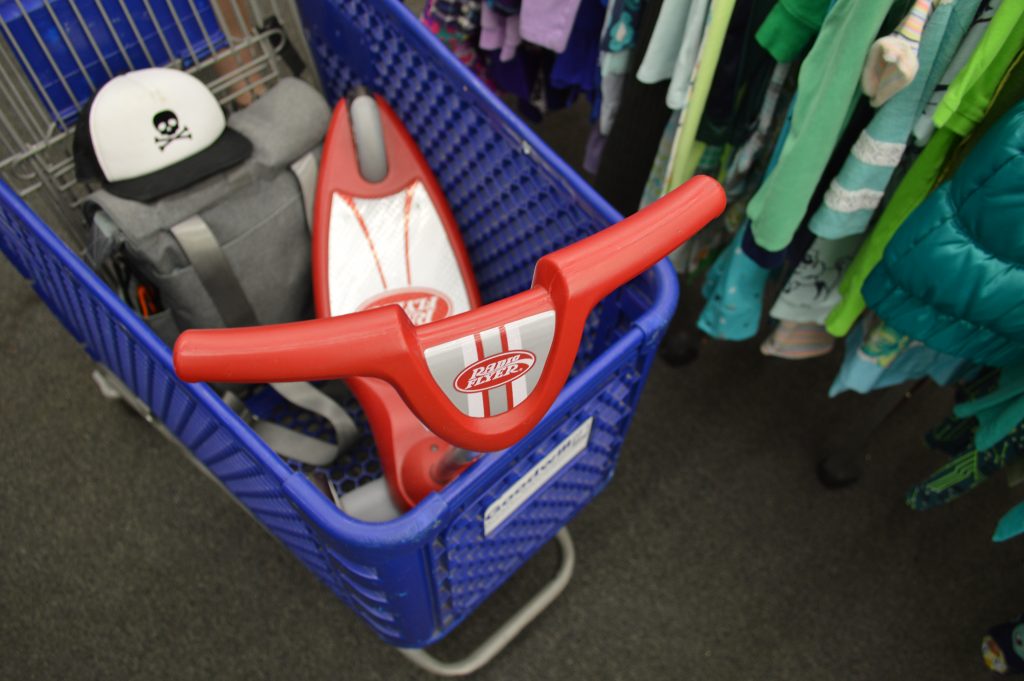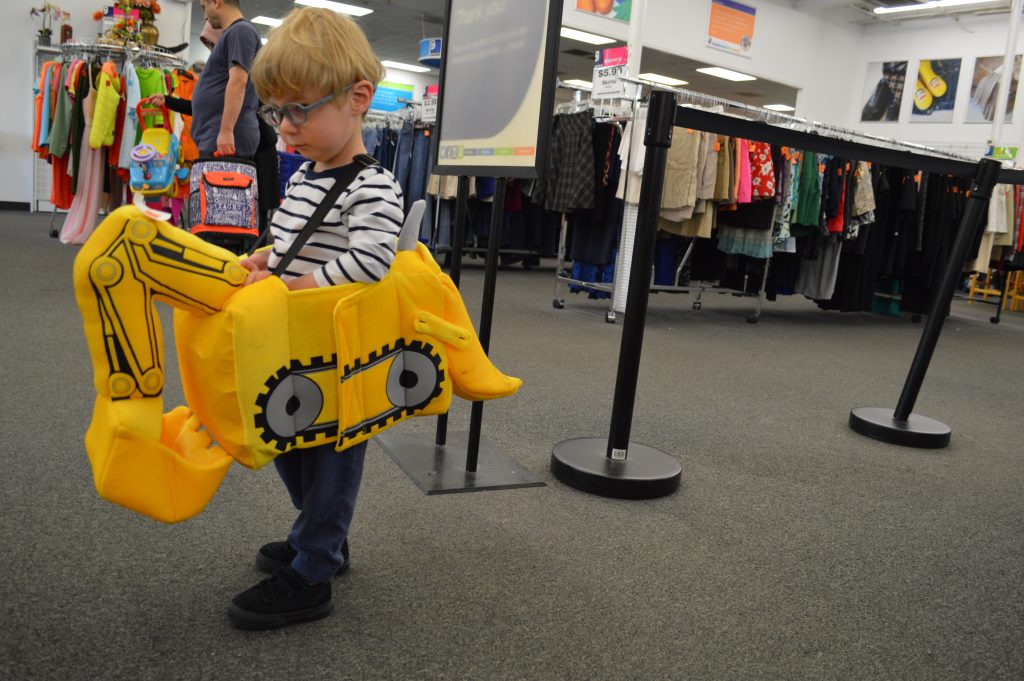 I myself didn't take home too much, for I'm focusing on downsizing my wardrobe. However, I did fall in love with these yummy Cole Haan oxfords! They were in my size too!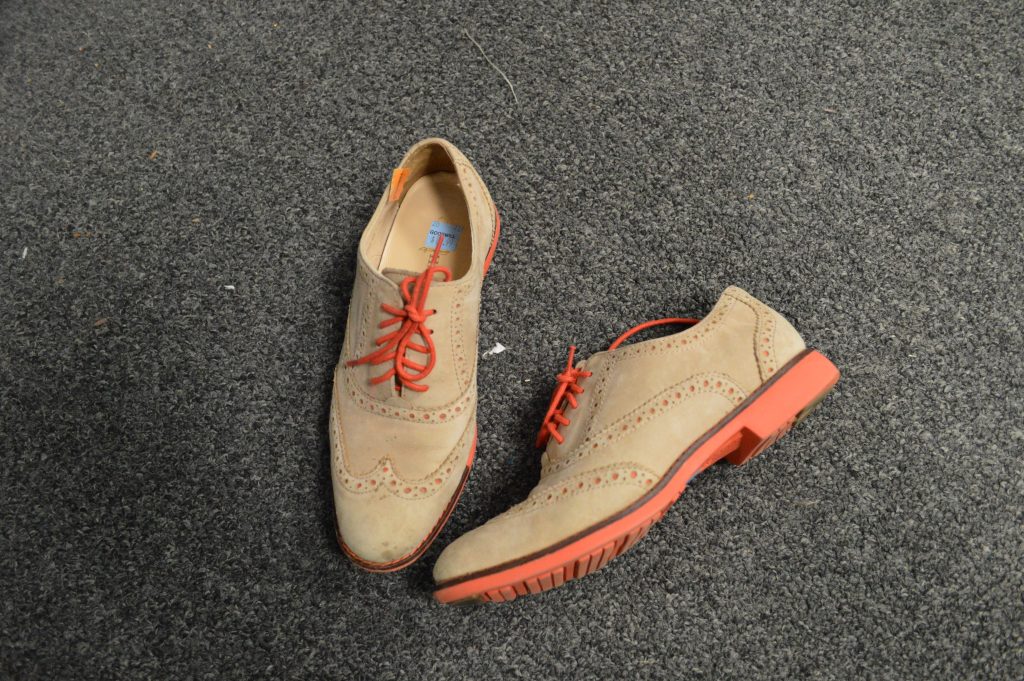 It's no surprise us that finds for the whole family filled carts. This goes to show that Goodwill is a place for all to shop and enjoy!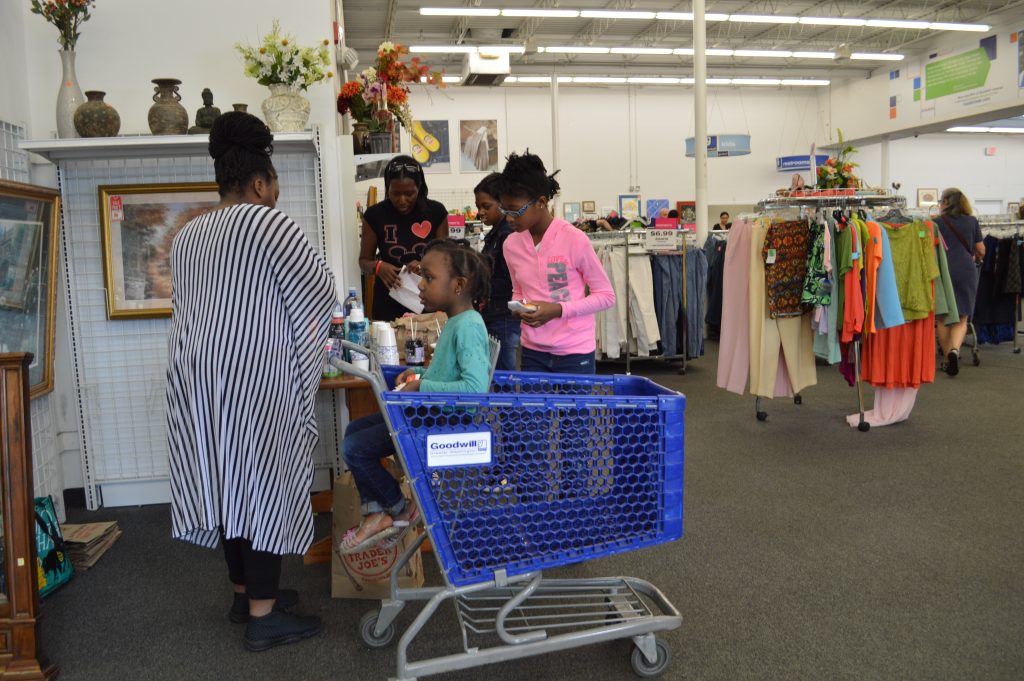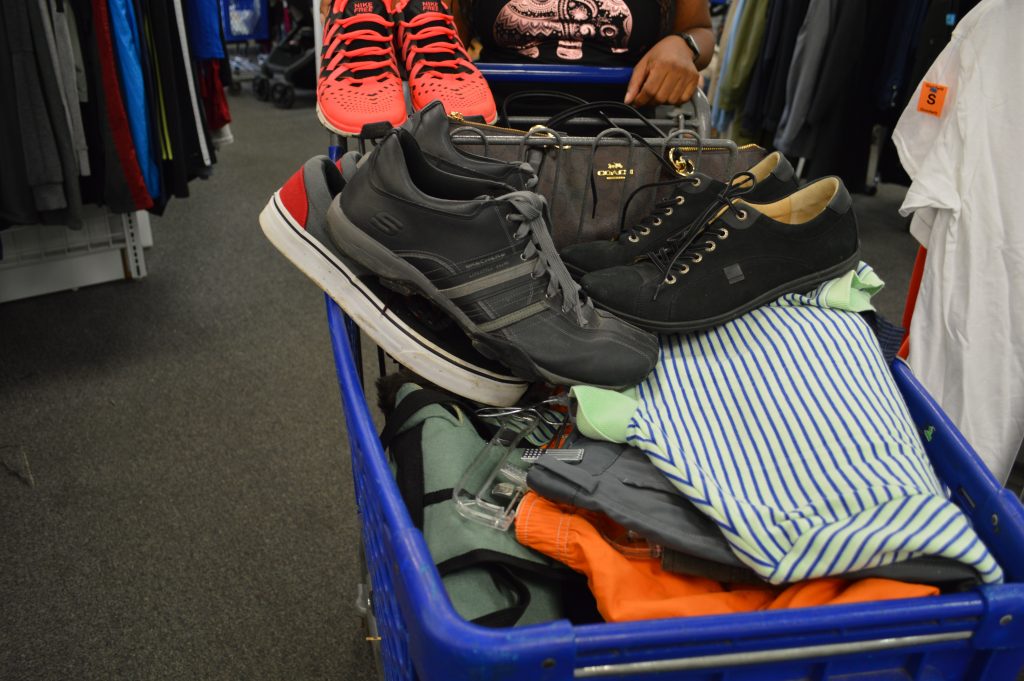 Sam always makes me smile at these events! She's been coming to Meetup events for quite a while now, and even through she visits Goodwill on a monthly basis, she never stops taking home the most whimsical finds. I'm not sure if she took this home, but her pose made me laugh so hard!
I think that this item, below, was hands down the most practical and unique find of the day. Do you ever think of Goodwill as a place of obtain health-related devices? Sure, they sell scales and fitness gear but if you look hard enough, you can find expensive rarities such as this $10 blood pressure device!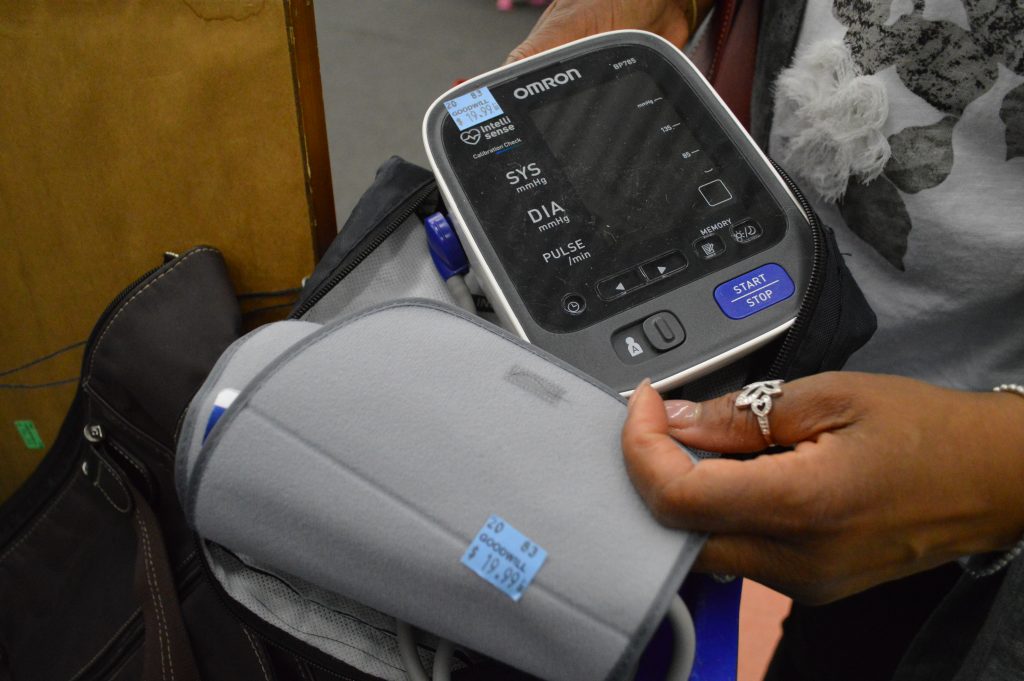 Thanks again to everyone for making it out to this 9 AM event!
It really is such a pleasure to meet like-minded individuals who love style and know how to shop smart at Goodwill stores. There's nothing better than shopping for a great cause that provides job opportunities in my beloved community.
I hope to see everyone at the next Meetup!
Come to our next Meetup of 2019, if you couldn't make it to this one! Sign up for our Meetup group! <3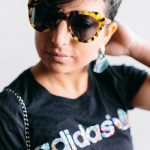 Carolyn Becker
A self-proclaimed thrifty spunky petite fashionista who works in the marketing field by day, and is an artist and musician by night. You can find her bragging about her designer Goodwill thrift finds on her Instagram: @petite_punk.