I've been inspired lately with my outerwear choices this winter season. And just as I am obsessed with cute footwear in the fall, I become just as enthralled with styling outerwear in the winter! Under the many layers of sweaters, scarfs and long johns, it can be difficult to rationalize adding more to your frame; And let's be honest, isn't that the opposite of what you're trying to do? Your frame has the tendency to get lost under all the fabrics and can lead you to look like a sweaty (but cute) seasoned potato if you're not careful.
Oversized coats are definitely not a new trend in the greater sense of the expression but, this type of styling has been recreated many times over several decades in the past; each encompassing a unique flare during its time of popularity. However, now that this trend is back for the winter, I thought that I would have a go in finding the perfect shape and style jacket that works for me! Like always, I started to source my inspiration by browsing on Instagram, YouTube, and Pinterest. I knew that there were some major points I wanted to hit in my new piece which included:
A Versatile Color: That would go with most of my closet. Since my winter closet primarily consists of neutrals, a black would be ideal but, dark hues of blue or grey would work as well.
Long Length Silhouette: I have a tall frame and need a jacket that hits just below my knees or at my calf to give the desired oversized look from top to bottom and would be symmetrical fitting on me throughout.
Solid Pattern: Having a solid pattern would allow me to mix and match with other accessories in my wardrobe allowing me to maximize the wear potential in this piece and to really make sure I got my money's worth.
While out in the thrift wild, I came across the perfect jacket that was originally manufactured from Calvin Klein and only cost me $20! The jacket is in next to new condition, with a few minor flaws in the inside pocket lining and a few loose strings on the front buttons but other than that, it is perfect!
I have had fun experimenting with styling this jacket so far since I picked it up and I'm so happy it hits all the marks that I wanted. I especially love how it comfortably allows me to layer hoodies, sweaters, and even denim tops under it without being too bulky in the arms or chest. I really feel that this jacket will be my new go-to staple piece for all the colder weather seasons to come!
Would you give oversized jackets a try this winter season?
Take a look below at a couple ways I choose to style my new find. Which one is your favorite?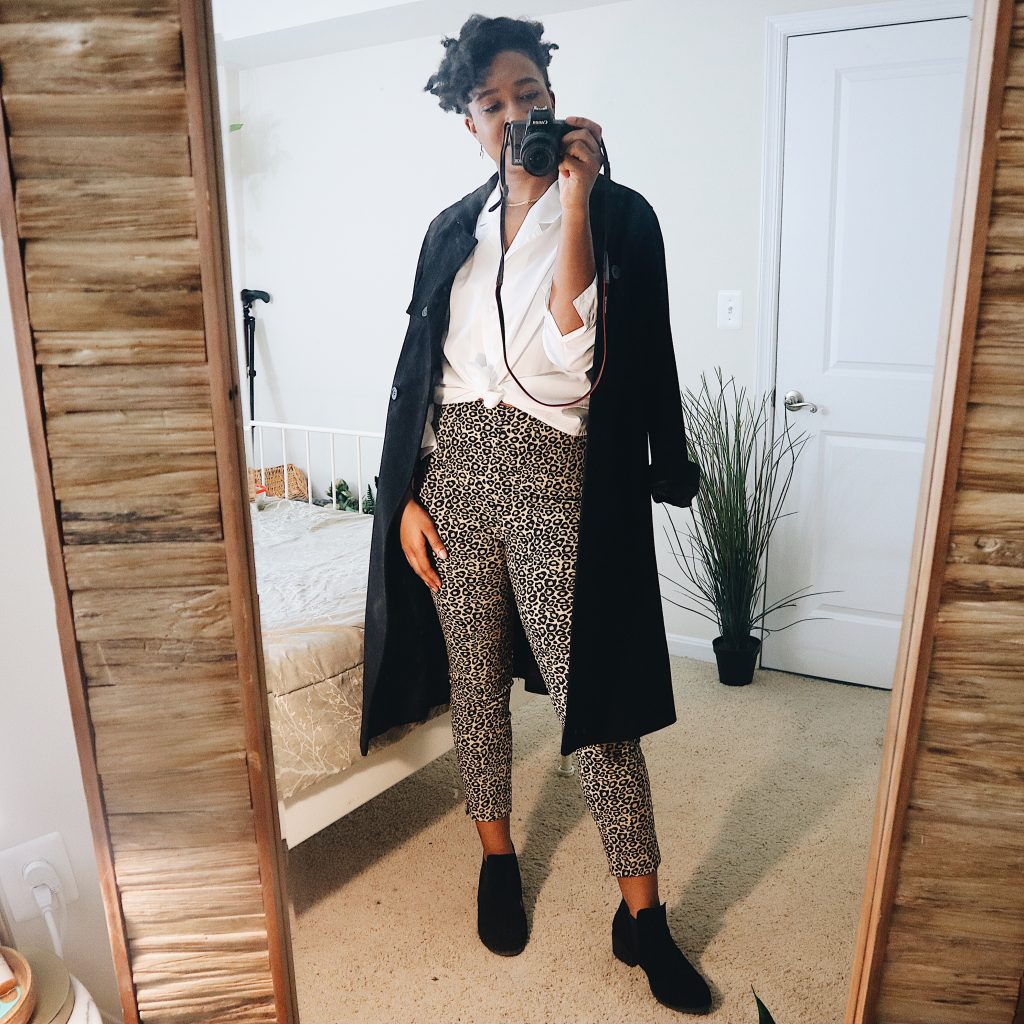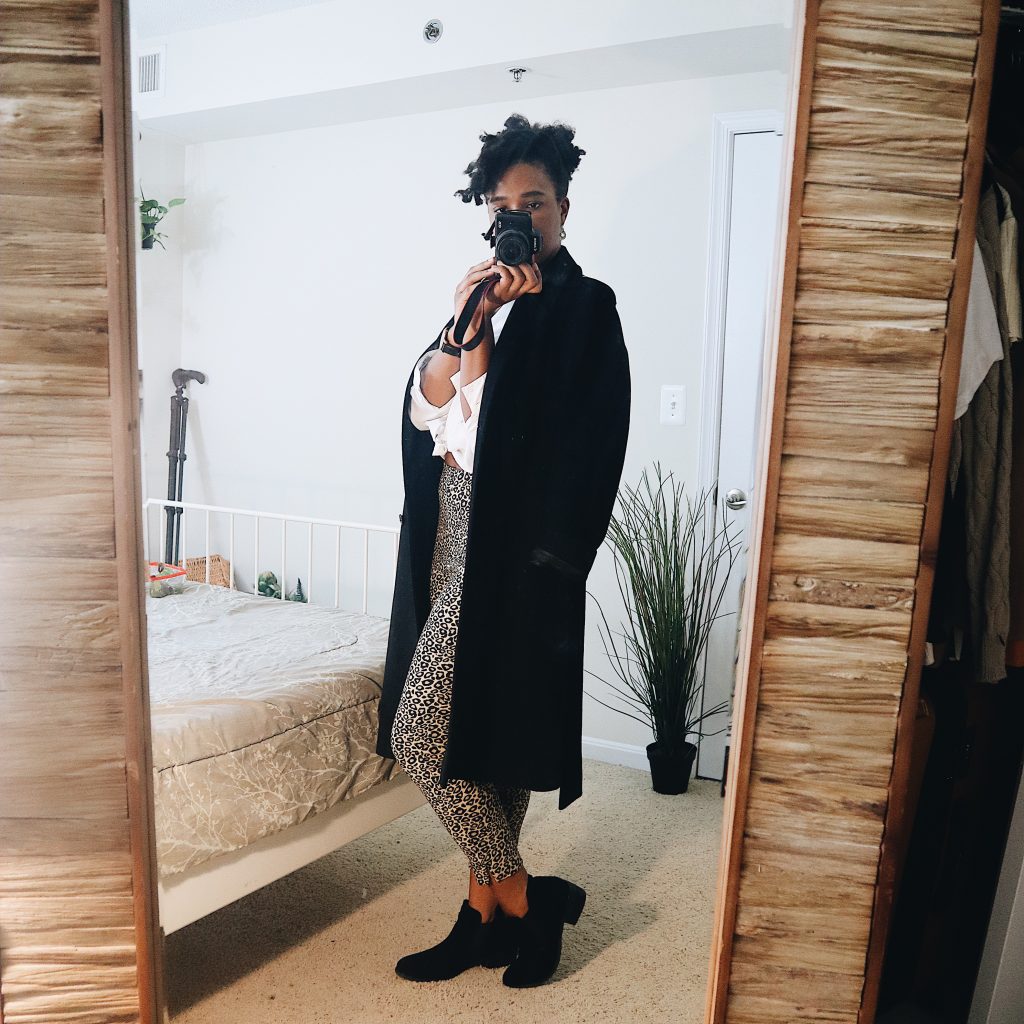 1. Keeping Everything Skinny– As a rule of thumb, if you're wearing loose on top, wear fitted on the bottom. And the opposite applies to keep symmetry in your frame.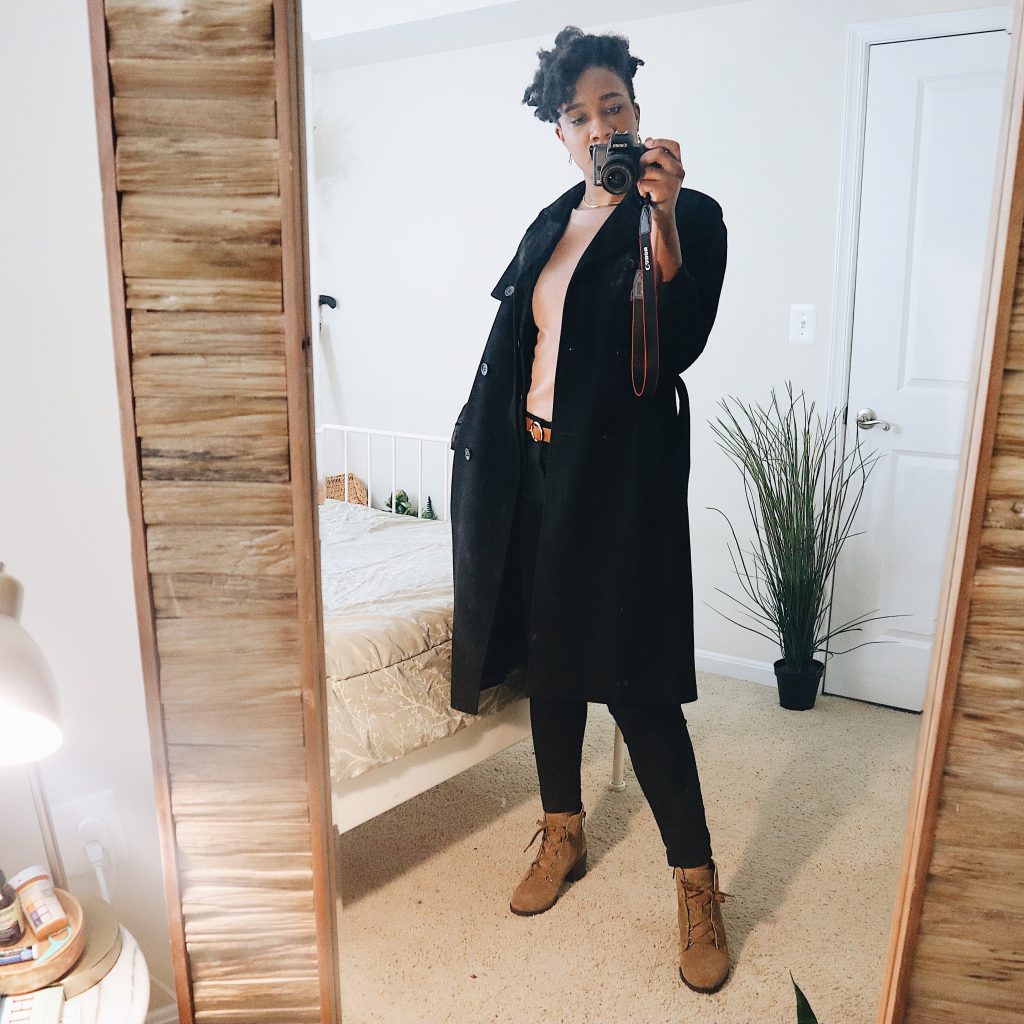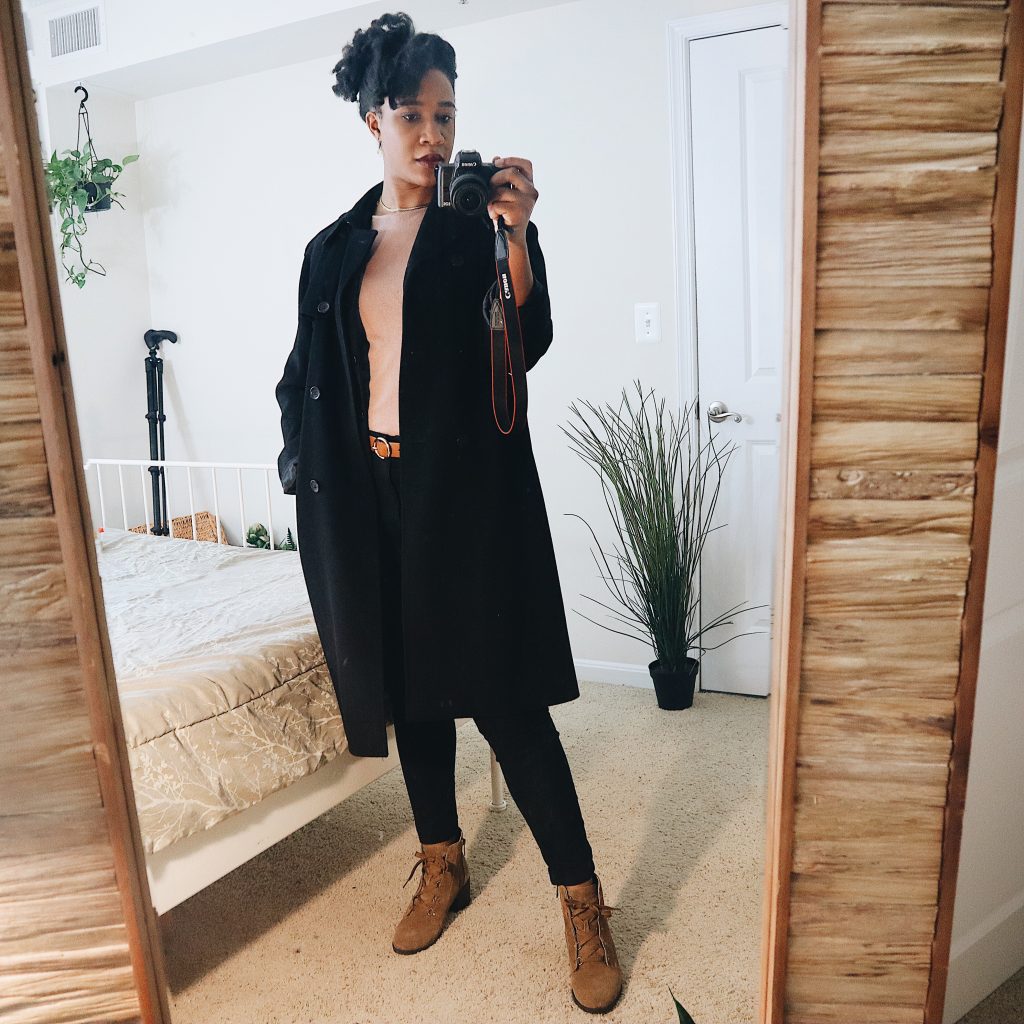 2. Choose a Length that Suits your Body- As I mentioned above, finding a length that fits my tall frame was important. Having a jacket that was too long or too short would obscure the sleek silhouette that I was hoping to achieve. Having a nice balance in where the length of where the jacket fits was important to me
-Danielle

About Danielle: