There's been a lot of buzz lately about sustainability in the fashion world. (And the Finding Your Good Blog is loaded with inspiration on how to curate a sustainable wardrobe!)

A lot of the same sustainability principles also apply to home furnishings and décor. You can easily create a more sustainable – and beautiful—home by choosing quality used furnishings that reflect your personal style. Goodwill is a great place to start!
Did you know that about 80% of furniture eventually ends up in a landfill?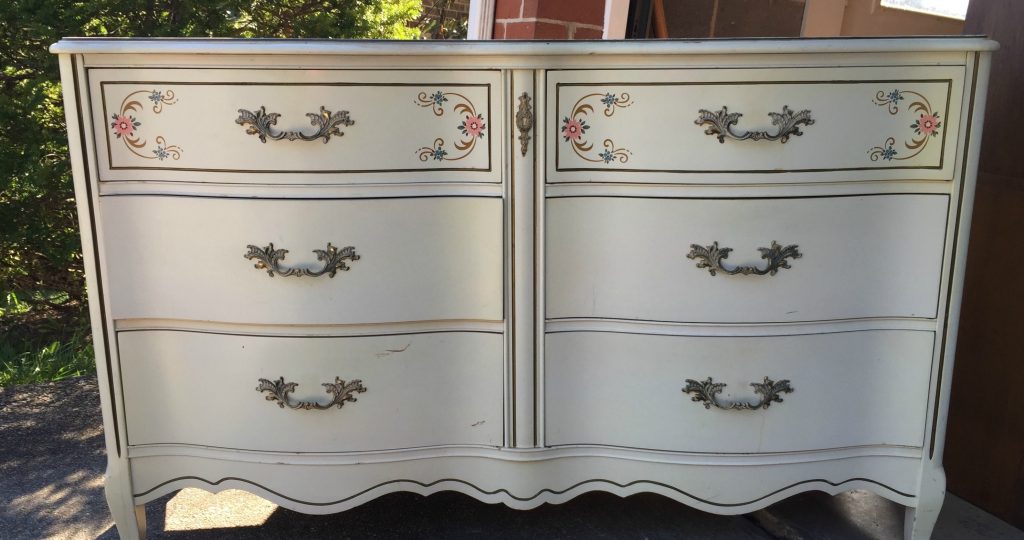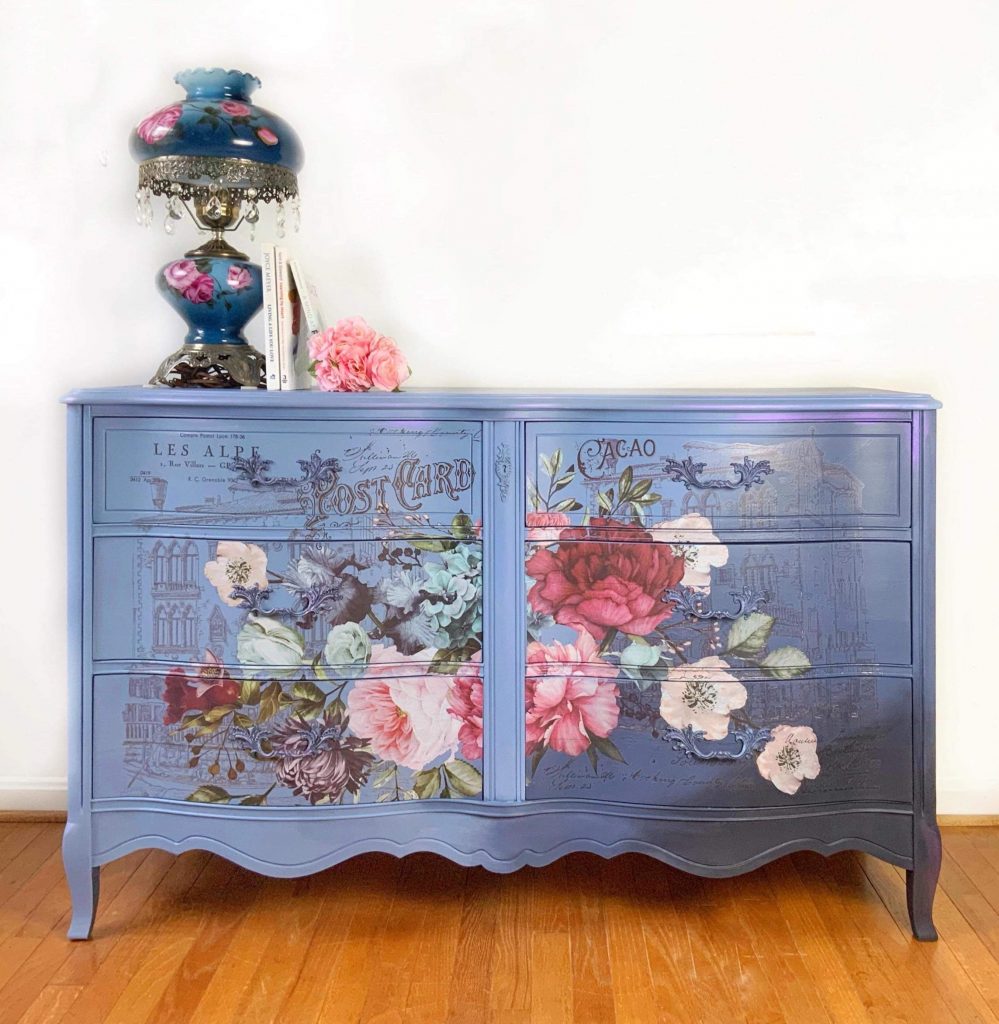 According to the Environmental Protection Agency, 12.2 million tons of new furniture was generated in 2017, up from 2.2 million tons generated in 1960. More furniture is being manufactured these days – and more furniture is also being thrown away.
Furniture makes up about 4.6 percent of all items in landfills. The EPA estimates 9.8 million tons of furniture was sent to landfills in 2017, including sofas, tables, chairs and mattresses.
[SOURCE: Environmental Protection Agency Website, Durable Goods: Product-Specific Data]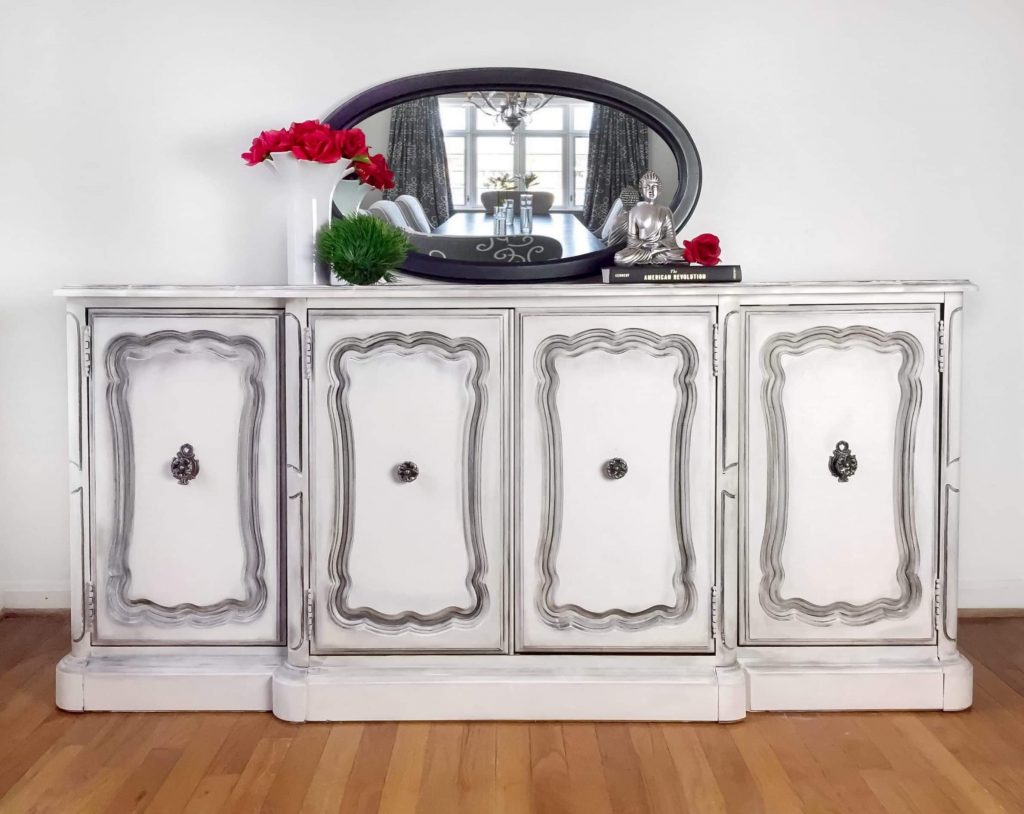 By donating old and unwanted furniture to Goodwill, you are not only saving space in the landfill. You are giving somebody else an opportunity to design their home in a more sustainable way.
I have found so many amazing pieces of furniture at Goodwill over the years!
Sometimes it needs a little TLC to fix cosmetic damage.
Sometimes it needs a new look to fit my style.
And sometimes you luck out and it is perfectly wonderful just the way it is.
Sure, you can go out and buy the same mass-produced furniture that everyone else has and spend an entire afternoon trying to figure out how to put it together.
Or you can buy a piece of furniture at Goodwill that you know will stand the test of time – because it has already been around for quite some time. Vintage furniture is usually sturdy, well made and functional. And it costs less than buying new.
It might not fit your style at first glance. But look again.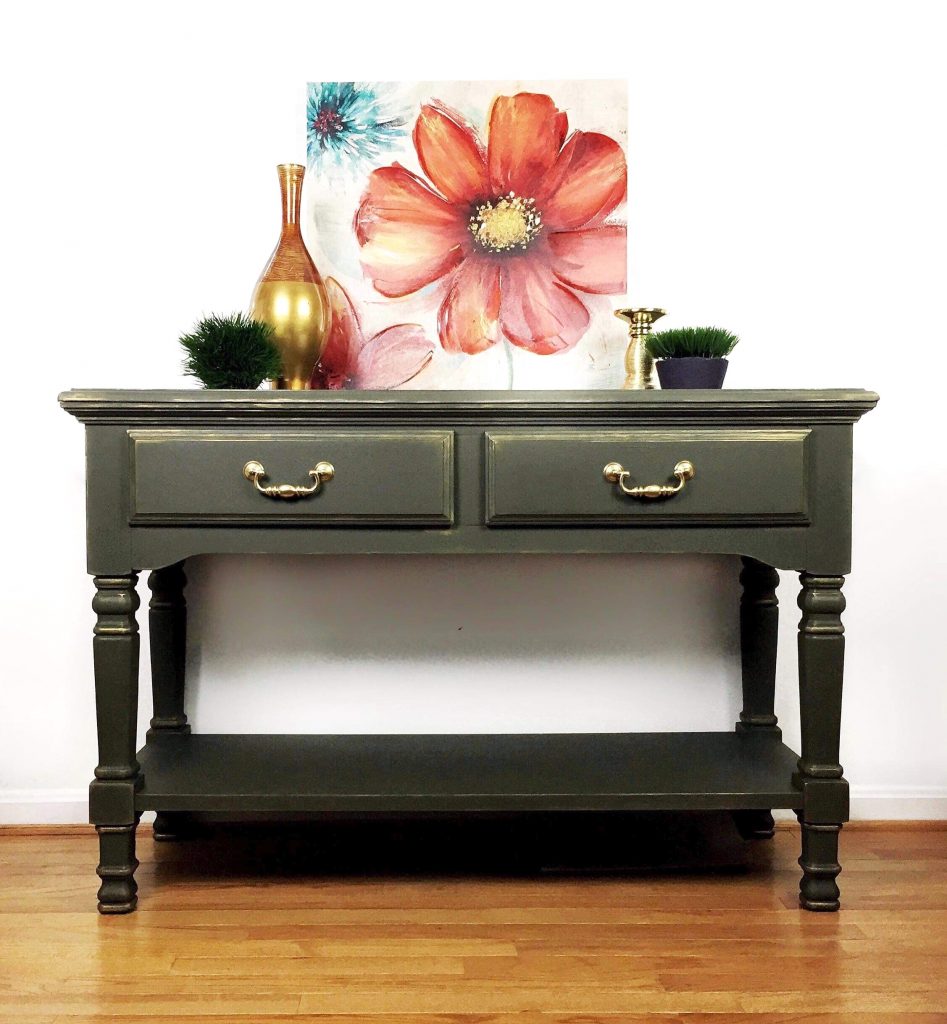 With a little bit of paint and stylish home décor accessories, even the most old-fashioned pieces can get a modern makeover.
Furniture is a blank canvas. You can transform it into any style and color you want it to be. Think about how good you feel when wearing your favorite outfit. Coming home to a space that perfectly reflects your style feels the same way.
And when you purchase furniture and home décor at Goodwill, you can also feel good knowing that you are decorating your home in a more sustainable way.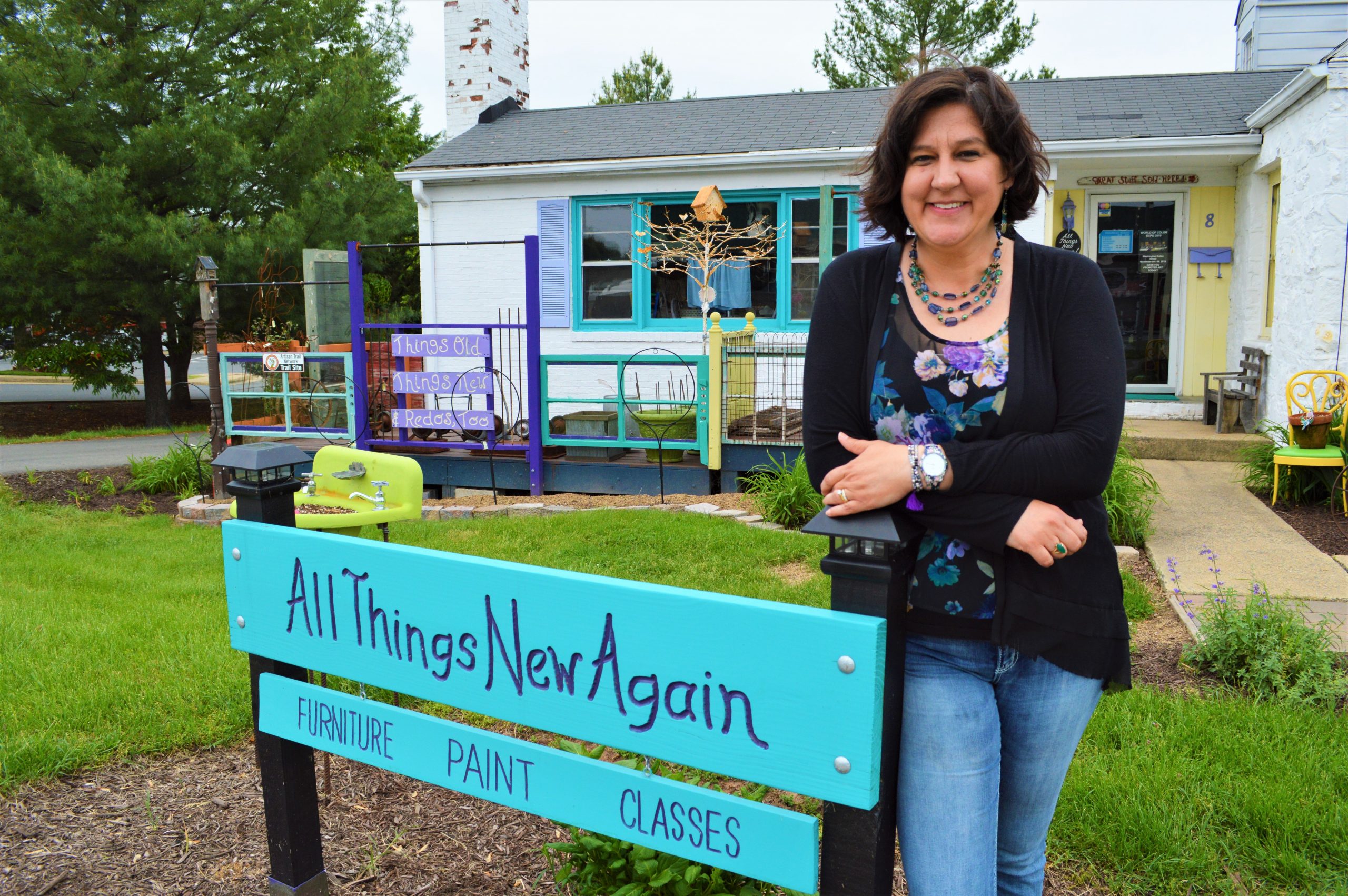 Courtney Mickalonis
Courtney Mickalonis is an artist, teacher, and treasure hunter at All Things New Again, a furniture and paint boutique in Leesburg, VA. She finds old furniture that nobody loves anymore and makes it beautiful—and useful—again. Courtney teaches a monthly Learn How to Paint Furniture class at their Leesburg studio and hosts The Furniture Painting Friday Show every Friday at 12 noon on the All Things New Again Facebook page.