Here in the Washington, DC area, summer is taking its last breath and a few counties full of kids, like my own, are enjoying this extra week of what I've been calling, "Leap Summer." As I reviewed the list of this year's required school supplies, it occurred to me that I had seen many of the items during visits to my local new and used stores. As my family has embraced a more sustainable lifestyle, we are raising our kids to understand that sometimes "new" means, "new to you." So as always, before heading to the big box retailers, I set out to my local DC Goodwill Retail Store to see what I could find.
Uniforms: Even in early September, school uniforms can still be found. Polo shirts, khaki pants and jumpers are available in a variety of sizes. Parents can easily stock up for the year without paying full retail prices.
Binders: The supply of binders at Goodwill is never-ending. Every size and most colors were available. I also found multiple binders taped together priced less than the cost at your local office supply store. I met Marge at the Annandale Goodwill store. She had come to Goodwill looking for a narrow binder and had happily found one.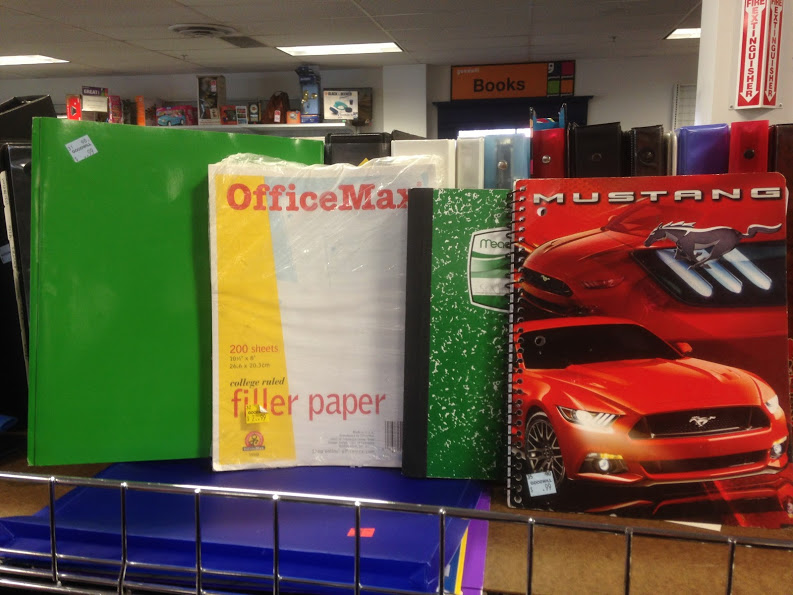 Notebooks, Folders and Paper: These are all in ample supply. Kids can choose from bright colors like this green classic composition notebook and folders with characters like the popular Lightening McQueen. Packs of paper to fill your binders is also on hand.
Backpacks: My daughter is attending a new school this year and decided it was time for a new book bag. I donated her little backpack that had served her well from pre-school through 2nd grade. I was happy to contribute to the selection of backpacks at my local Goodwill. I found there are plenty to choose from and enough variety to satisfy my little angel going off to her first day of Kindergarten as well as my fashion conscious middle schooler that loves a touch of pink leopard.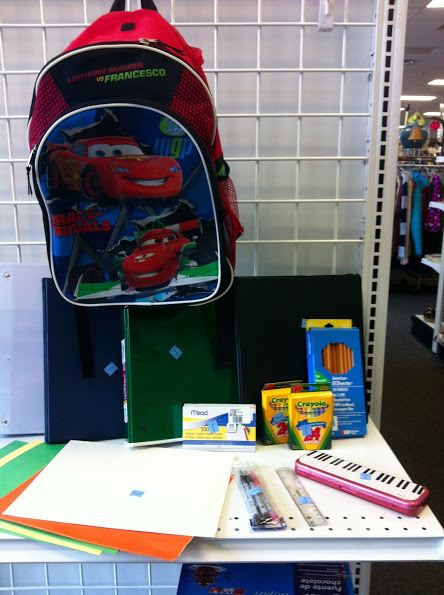 Pencils, Crayons and Markers: Even an avid Goodwill shopper like me was pleasantly surprised to find full or nearly full, unused boxes of pencils, crayons and markers for just cents on my retail dollar.
Books: There's always a great selection of books for young readers at Goodwill. My kids and I are working our way through all of the Harry Potter books. We have found each book, in hard cover, at out local Goodwill stores for less than $3.00 each. Even better than finding them at such a low price is that when we're through, we'll donate the collection for another family to enjoy.
So while I will purchase a few brand new items this season, scoring some items from my supply list at my local DC Goodwill Retail store is a smart way to save money while supporting a great organization.
How are you saving during this back-to-school season?
An environmental policy professional with retail leadership experience and a passion for promoting the recycling, reuse and sharing economies, Danielle has been the go-to source for family and friends looking to save money and decrease their environmental footprint by purchasing previously owned clothing, and household items. About two years ago, she harnessed the insight from these experiences and is channeling her passion into building an online community called Perfectly Good. Read Danielle's blog at https://perfectlygd.wordpress.com and follow her on twitter @perfectlygd