It saddens me to say this but, the start of the new school year is upon us. Depending on what part of the country you live in, your last days of summer are numbered.
As a student who has had school out of session for some time now, it definitely feels weird to once again be part of the "back to school crowd". While I was attending school regularly, I would look forward to getting my back to school looks from the mall and various other fast fashion shops. However, now that I am more consciously aware of my environmental impact, I am excited to create fashionable secondhand looks!
And although I am heading back to study online, I thought it would be fun to incorporate some looks for myself using one of my favorite and flexible pieces in my wardrobe, my thrifted men's blazer.
If you go back a few posts, you will see that I have spoken about this blazer once before and the various ways it can be worn. I found this beautiful houndstooth blazer in the men's section and I was lucky to score it for just $7!
I saw so much potential in it when I purchased it back in January and am still amazed by its flexibility almost a year later!
This first additional look incorporates a classic jean and tee. I feel the most comfortable in this combination on a regular basis but, since I want to feel a bit more put together, I thought this blazer added a nice touch.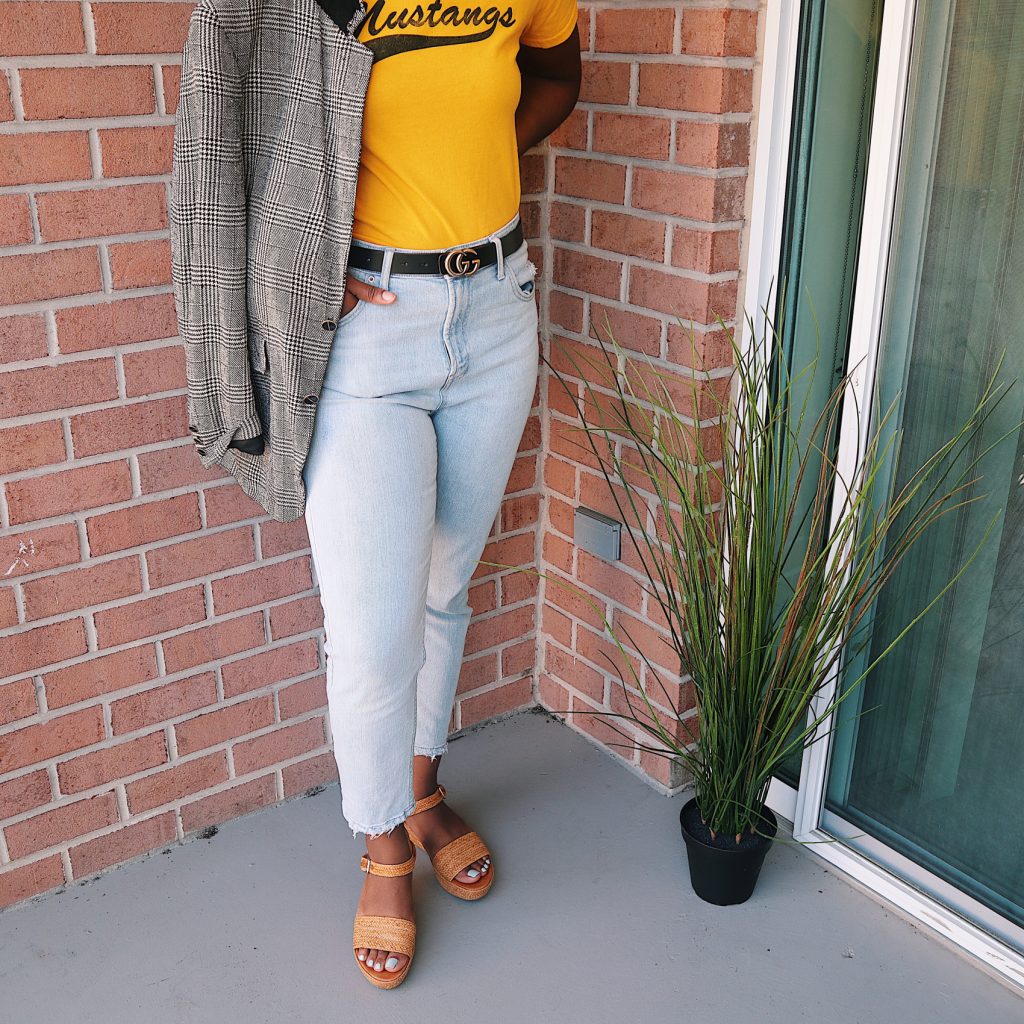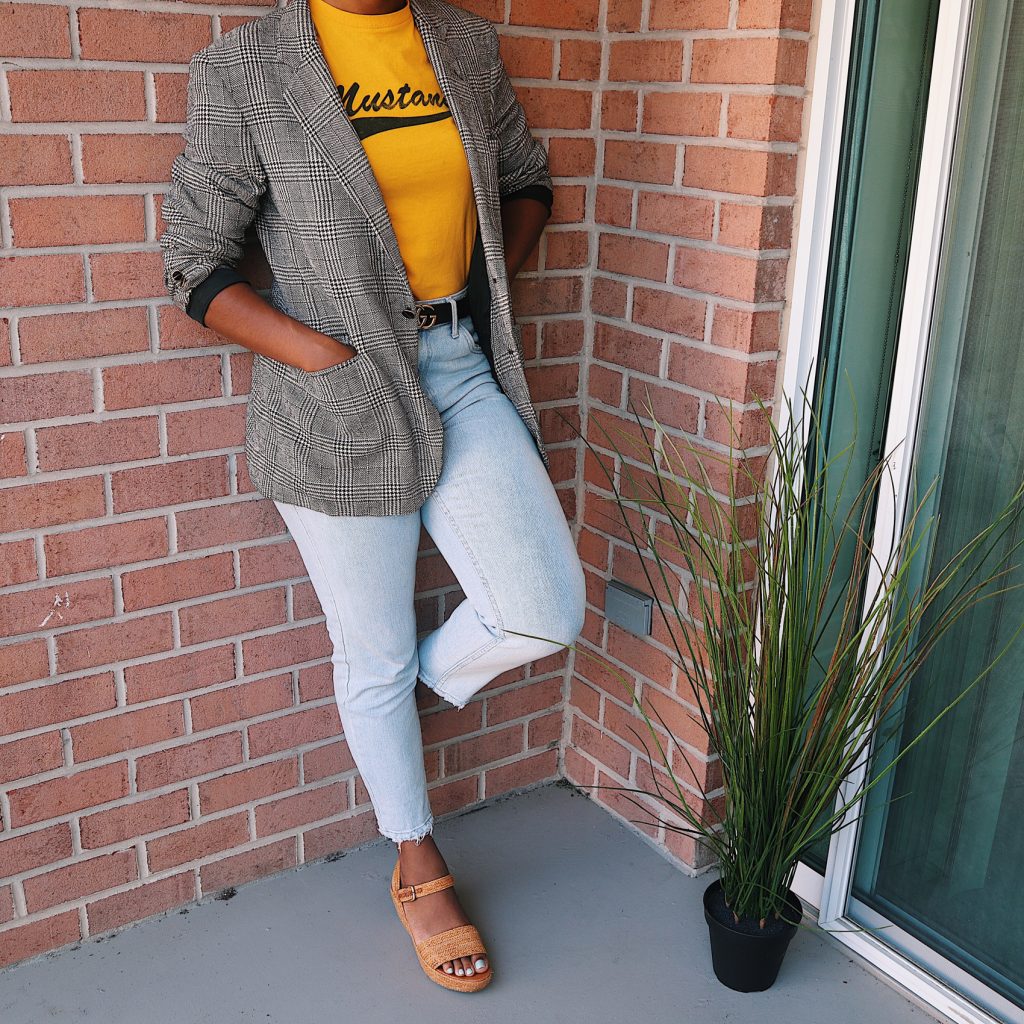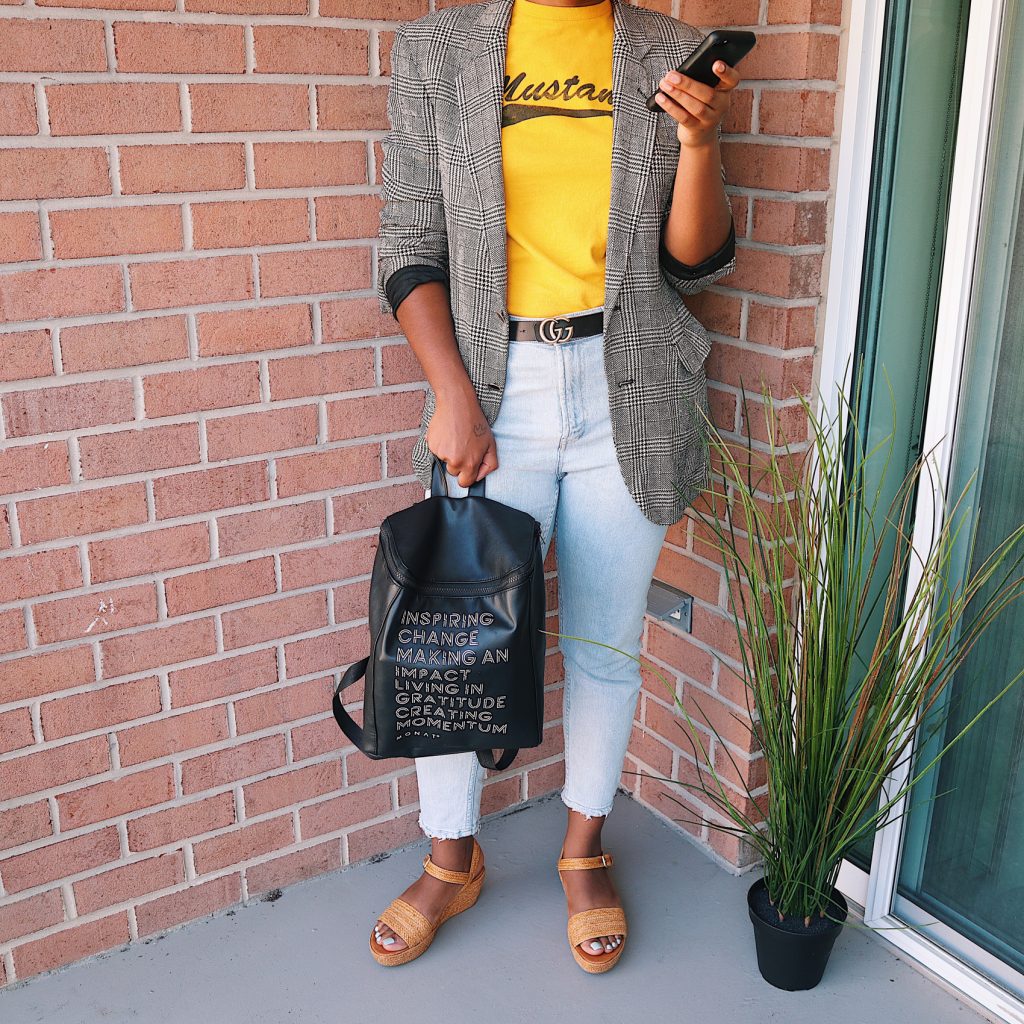 While headed back to school, it may seem like the weather didn't get the memo and can still feel like summer. So instead of wearing my high-waist shorts, I thought these bermuda shorts in black could be a nice compromise. It adds a nice contrast to the long boxy sleeves on my blazer. Underneath, I added a ruffle crisp white tank to add texture to the neutral canvas.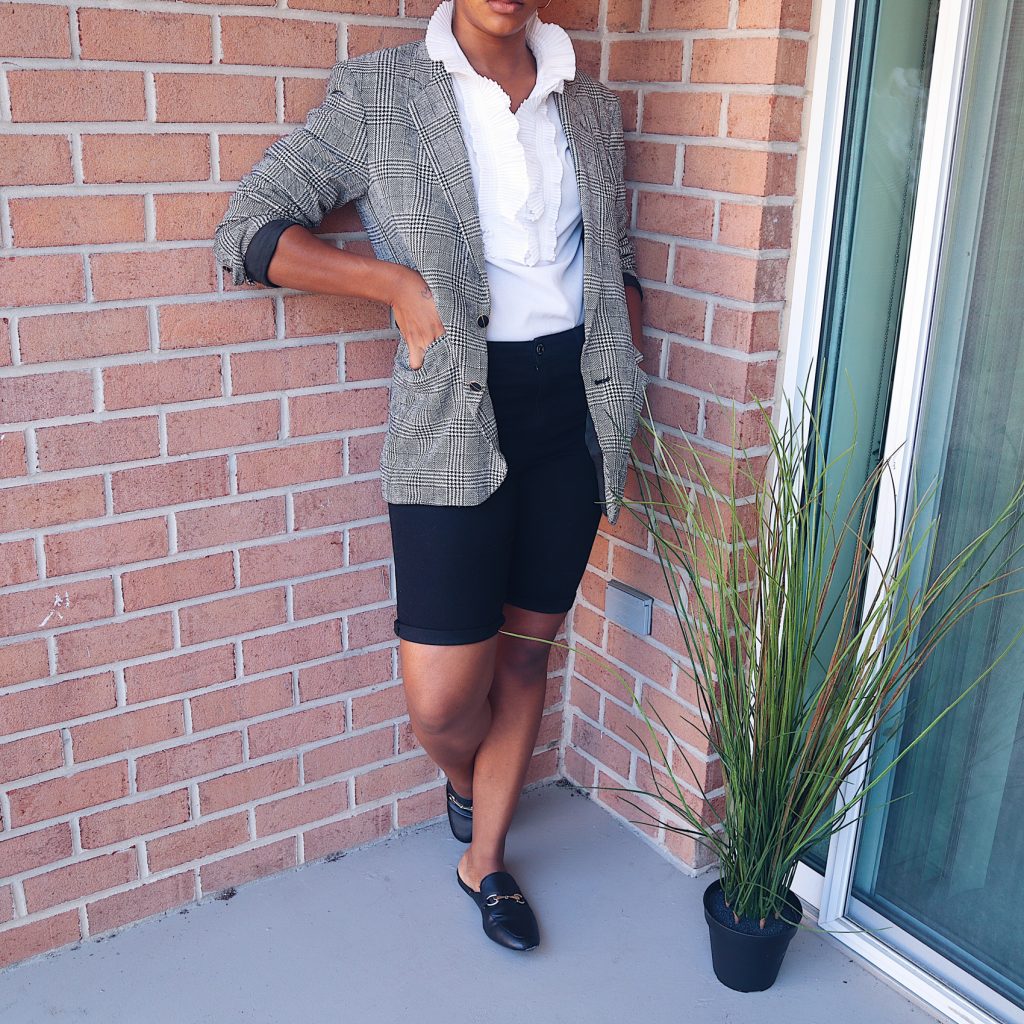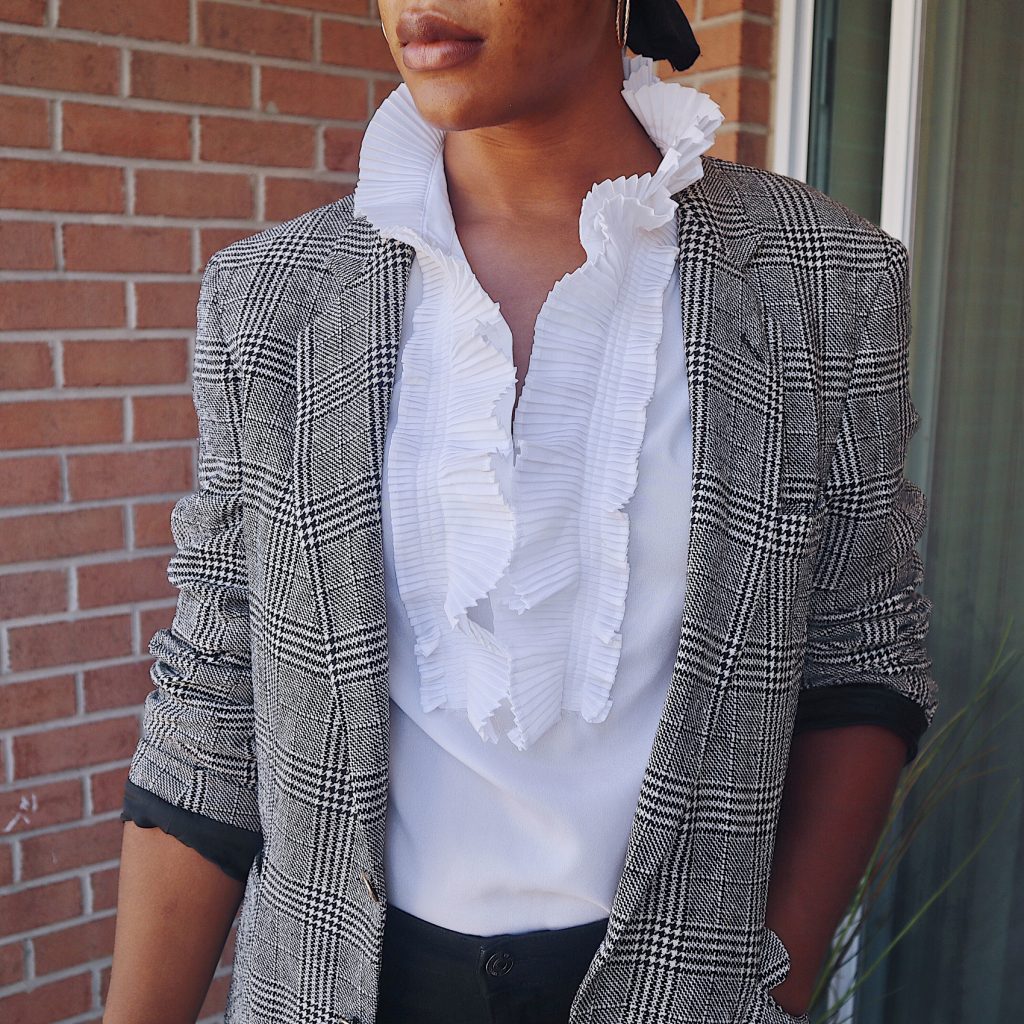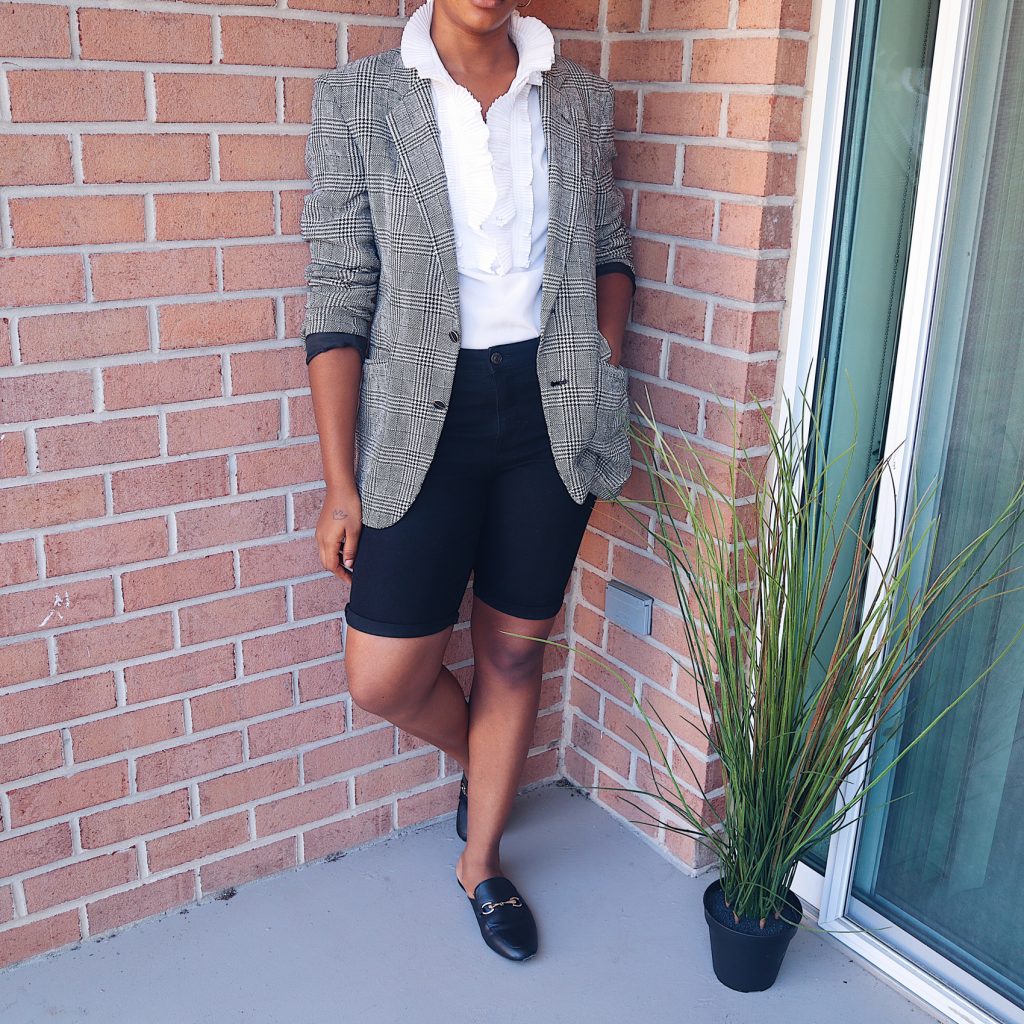 If you're heading back to school this year, what trends are you excited to try?