The best discoveries found at Goodwill usually occur when you aren't looking for anything specific.
My visits to Goodie's consist of looking for the best fashion and accessories.
Home decor is not my department, which is why I quickly browse the section and walk away.
I moved into my apartment less than 6 months ago and finding the perfect decor has been a bit of a challenge.
I try to "dress" my apartment the same way I would dress my body with eclectic goods.
One Saturday morning while looking for Spring shoes, I found a cool 4 tier corner shelf.
When I picked it up, I was delighted to find out that it was super light in weight (easy to transport!) and green with gold shelves.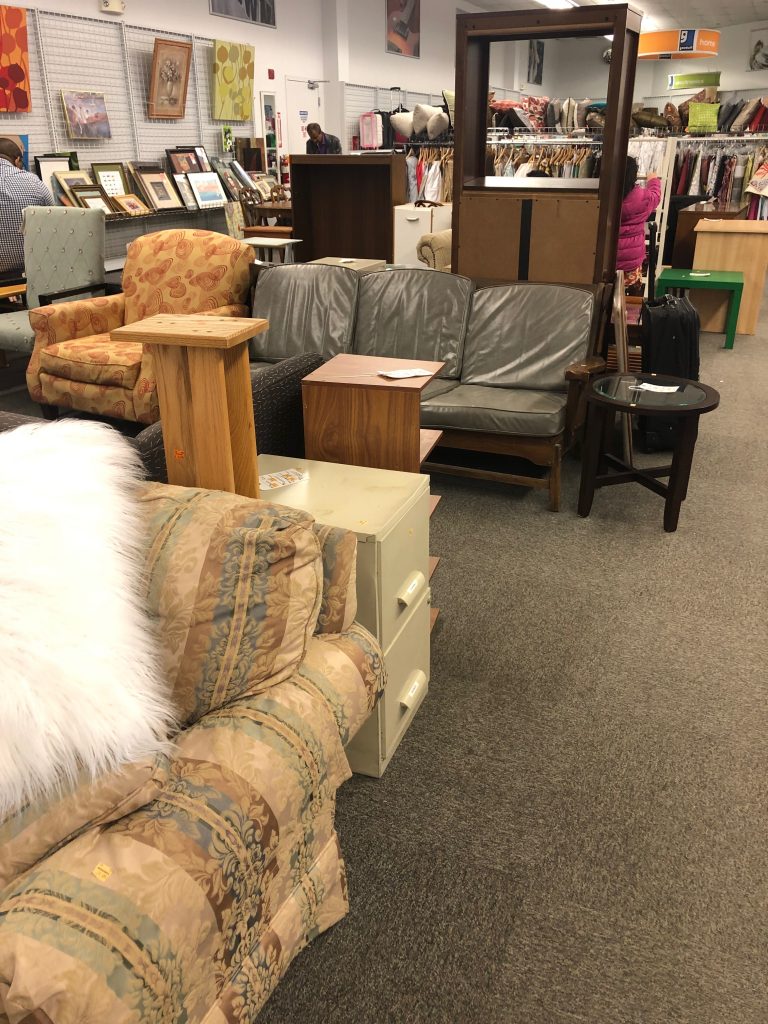 I could envision it being used in the bathroom to house one's favorite fragrances and hand towels.
However, I considered using it in my living space and for $6.00, I knew I could find space for it.
After it arrived home, I placed it in a few corners for trial periods. Nowhere really felt right until I put it next to the balcony door and TV. Because it is a corner unit, it doesn't take up too much room.
I am considering spray painting the shelf to a more neutral color, but we shall see.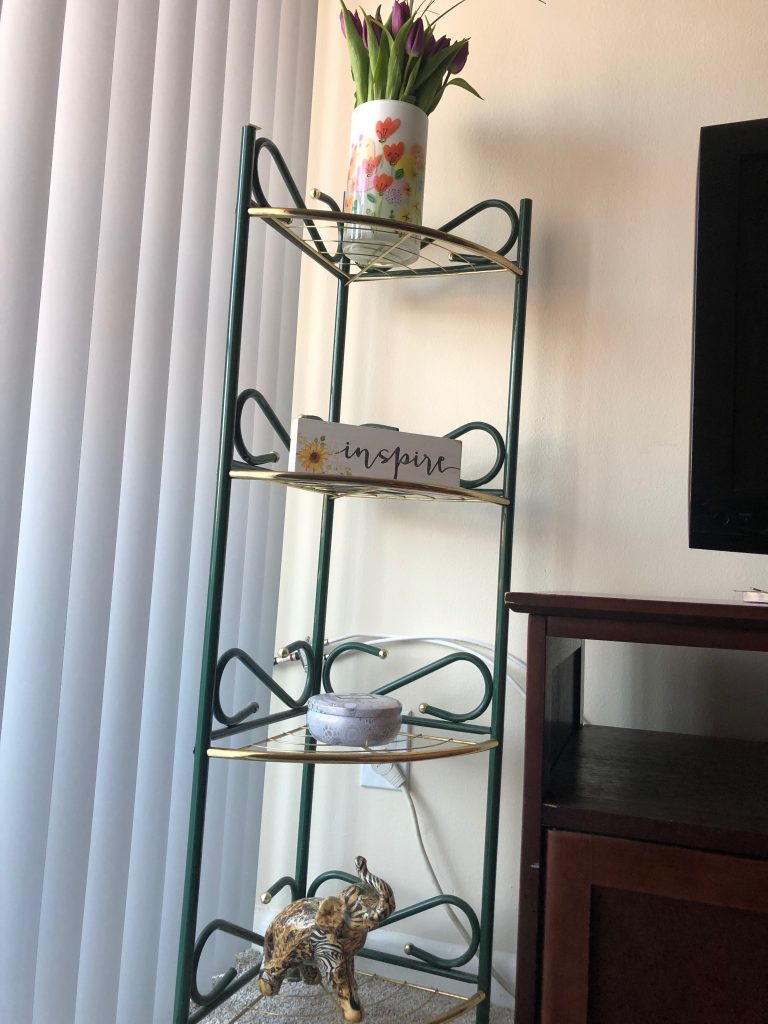 Do you think I should give it some DIY love?
I decided to add a few personal touches, such as, candles, flowers and pictures.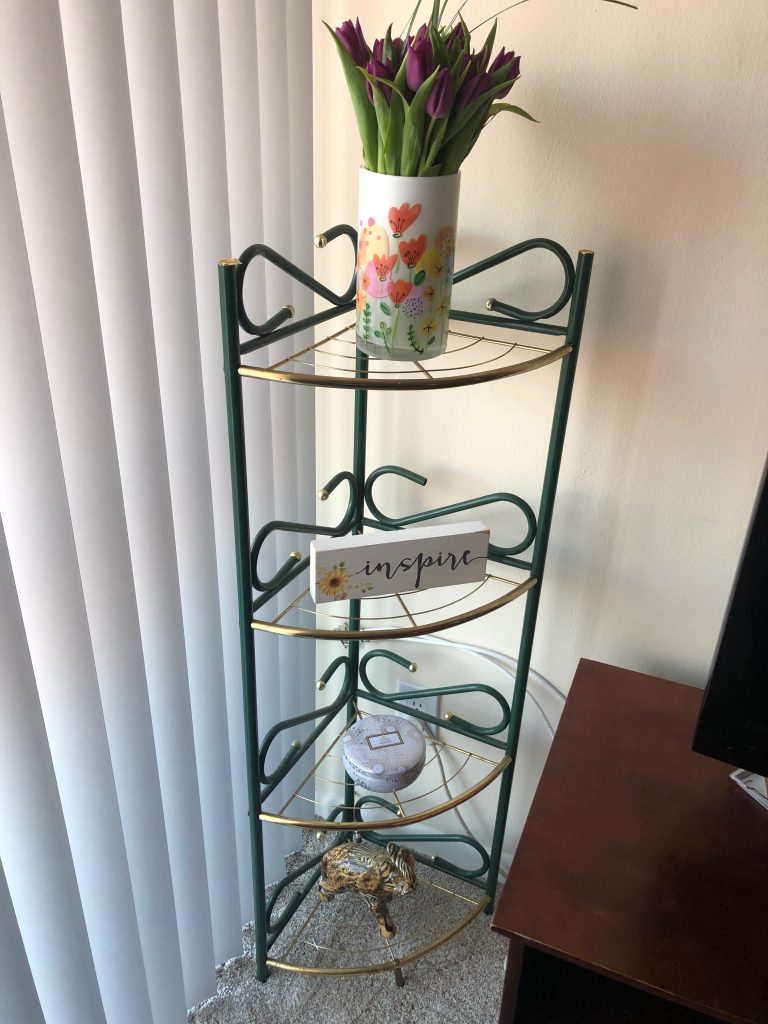 As the morning sunlight enters my place, that corner makes me smile. Maybe I may consider styling home space…on second thought I think I'll stick to dressing people! LOL.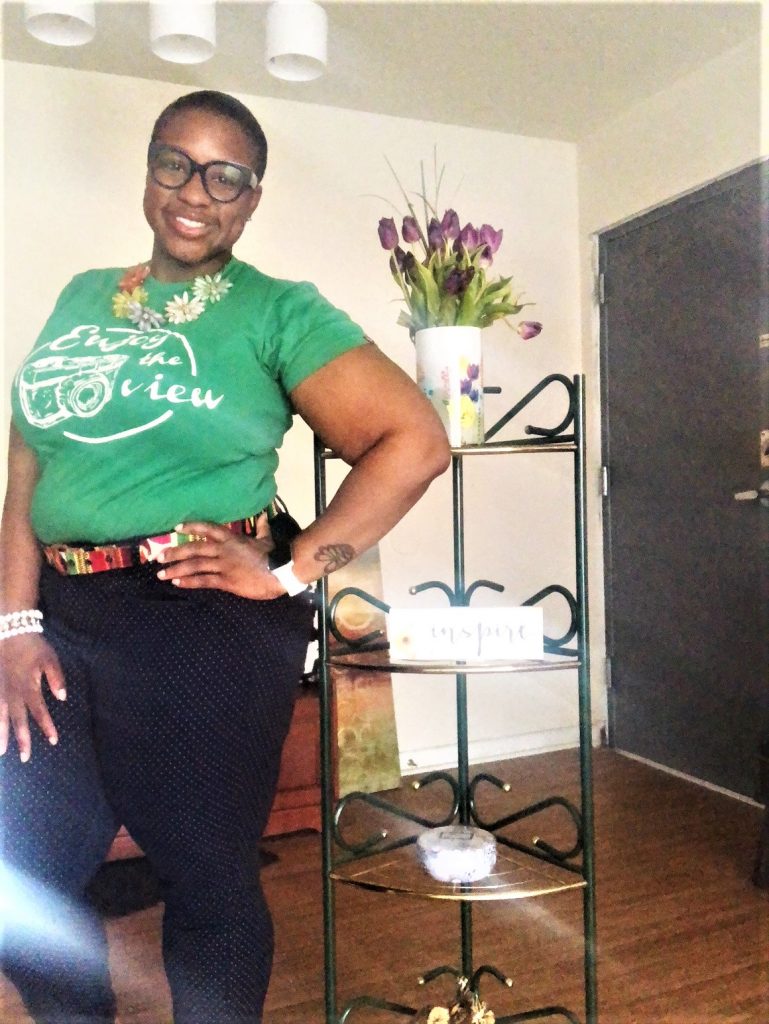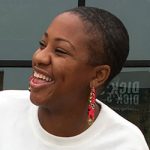 Amber Mixson
Fashion/Lifestyle Influencer
Amber is 
fashion-blogging
 foodie and Instagram influencer with a passion for thrift store shopping. Her blog Eat N Style details her flair for cooking up not only tasty treats but inspired outfits as well. She has a passion for her community and is proud to serve others with her gifts. Follow her on Instagram (@eatnstyleblog) for more stylish tips and culinary adventures.