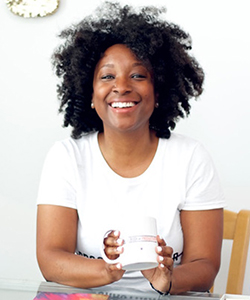 Jakia is the CEO & Founder of SoleOrganizer, LLC. She is a lifestyle and organizing enthusiast who encourages individuals to get organized by incorporating cost-effective and time-saving tips for those who aspire to get organized. 
She works one-on-one with clients to assess their problem area and then create an organized and functional space.
Jakia loves to travel and is always dreaming of ways to get to the beach. Most importantly – she believes that being organized is a lifestyle and a not a chore!
Visit her website www.soleorganizer.com for organizing tips and inspiration.