The weather is heating up and we are all trying to stay cool, including our pets!
I am the dog mom to a dynamic 7 year old rescued Shih Tzu, with the best underbite. Chewee is short for Chewbacca and has changed my life forever.
She is my shadow and sidekick.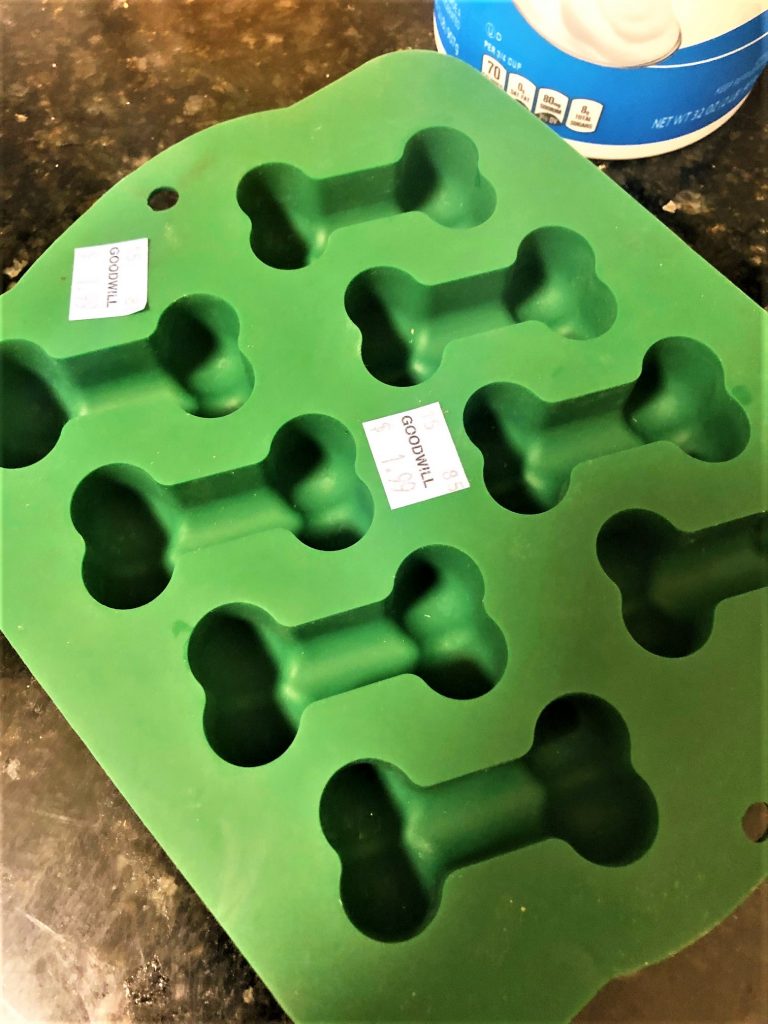 Because of her food allergies and sensitivities, I try to keep her snacks as healthy and natural as possible. She is always snacking on clementines, watermelon, carrots and green beans. Yum!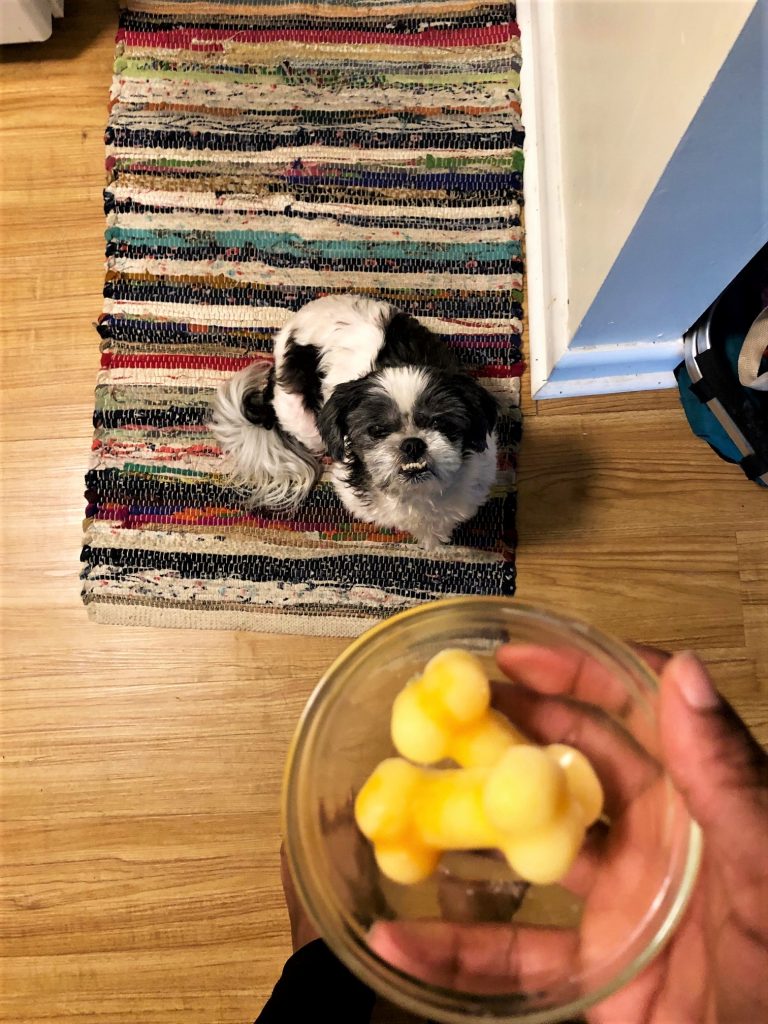 One day while browsing the Goodwill shelves on Glebe Rd, I came across a dog bone shaped silicone mold that would be perfect to make homemade dog treats for Chewee! For $1.99, that mold was a steal, so I took it home.
A few days later, I was browsing Pinterest for dog treats. A simple recipe for frozen fruit and yogurt treats sounded easy enough, so I decided to try it with my new mold!
Recipe:
Ingredients:
1/2 cup plain yogurt
1/4 cup soft fruit
Instructions:
Mash the fruit
Mix in the fruit with the yogurt
Place in freezer.
You can use soft fruits such as bananas, blueberries, mangoes or peaches. I used frozen mango because it is inexpensive and easy to mash!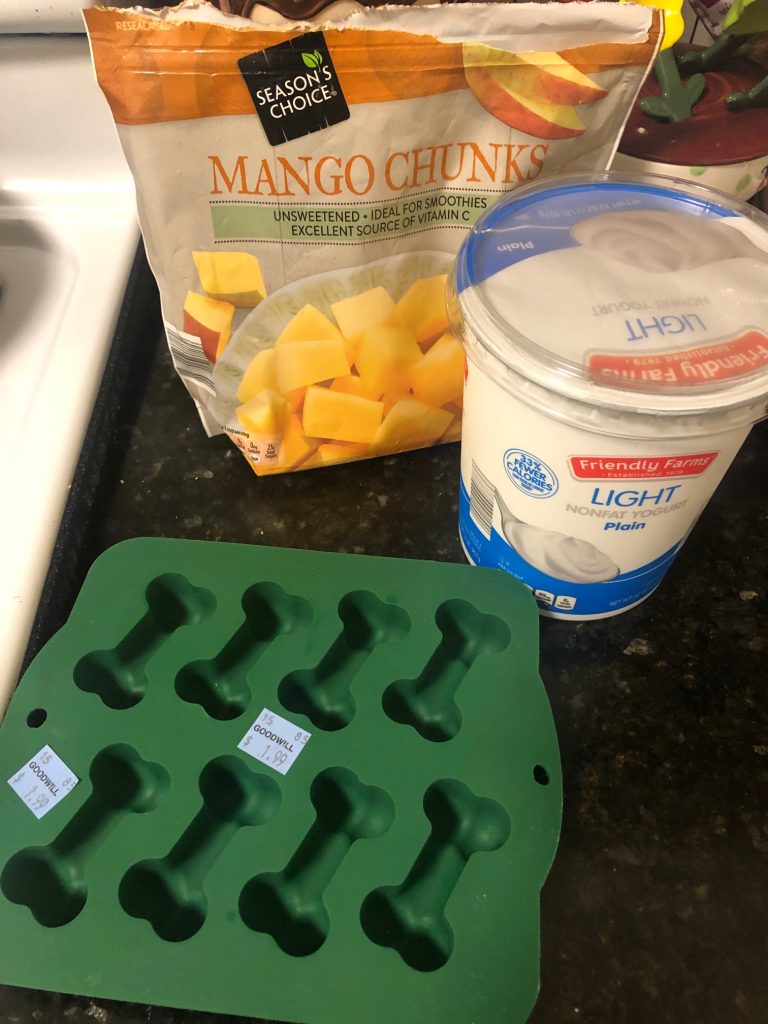 I found all my ingredients at Aldi. The yogurt was about $1.89 and mango was $2.29; everything including the mold was around 6 bucks! Now that's smart shopping and cooking!
After creating the treats, I froze them overnight and then let them sit out for about 15 minutes.
Since Chewee is small, I didn't want her to get brain freeze!
I tried my best to get pictures of her enjoying her treat, but she was all over it. 🙂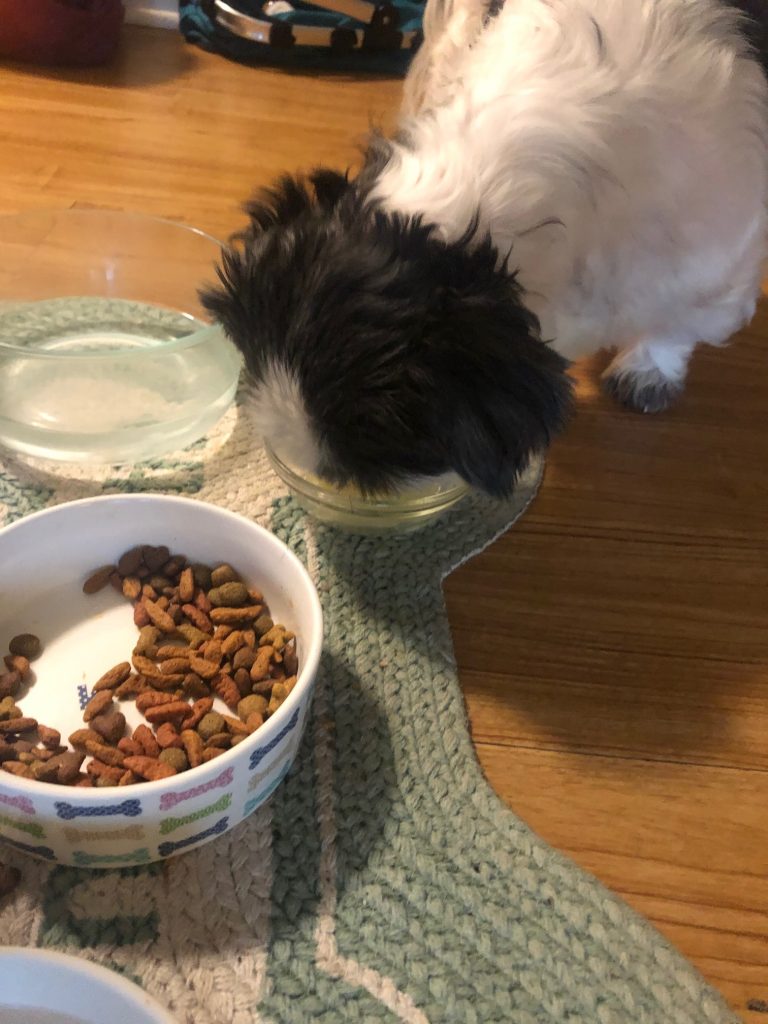 Goodwill is the best place to find everything that you didn't know you needed. I can't wait to experience with other recipes for my Chew Boo!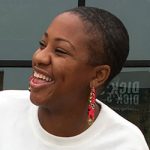 Amber Mixson
Amber is 
fashion-blogging
 foodie and Instagram influencer with a passion for thrift store shopping. Her blog Eat N Style details her flair for cooking up not only tasty treats but inspired outfits as well. She has a passion for her community and is proud to serve others with her gifts. Follow her on Instagram (@eatnstyleblog) for more stylish tips and culinary adventures.