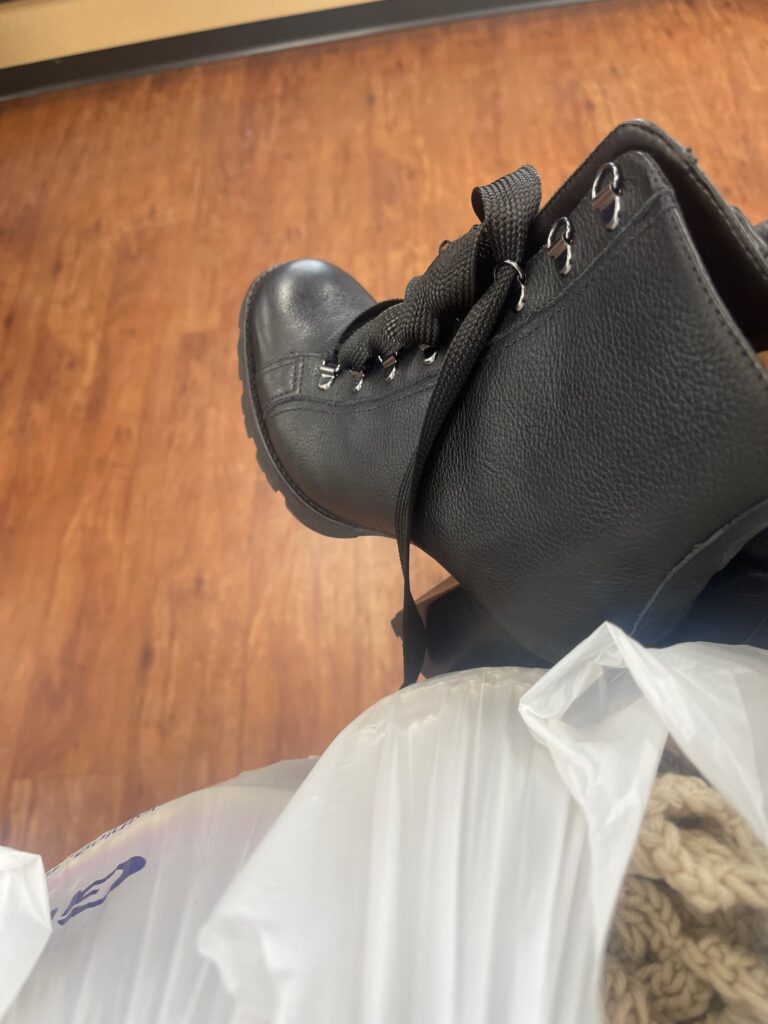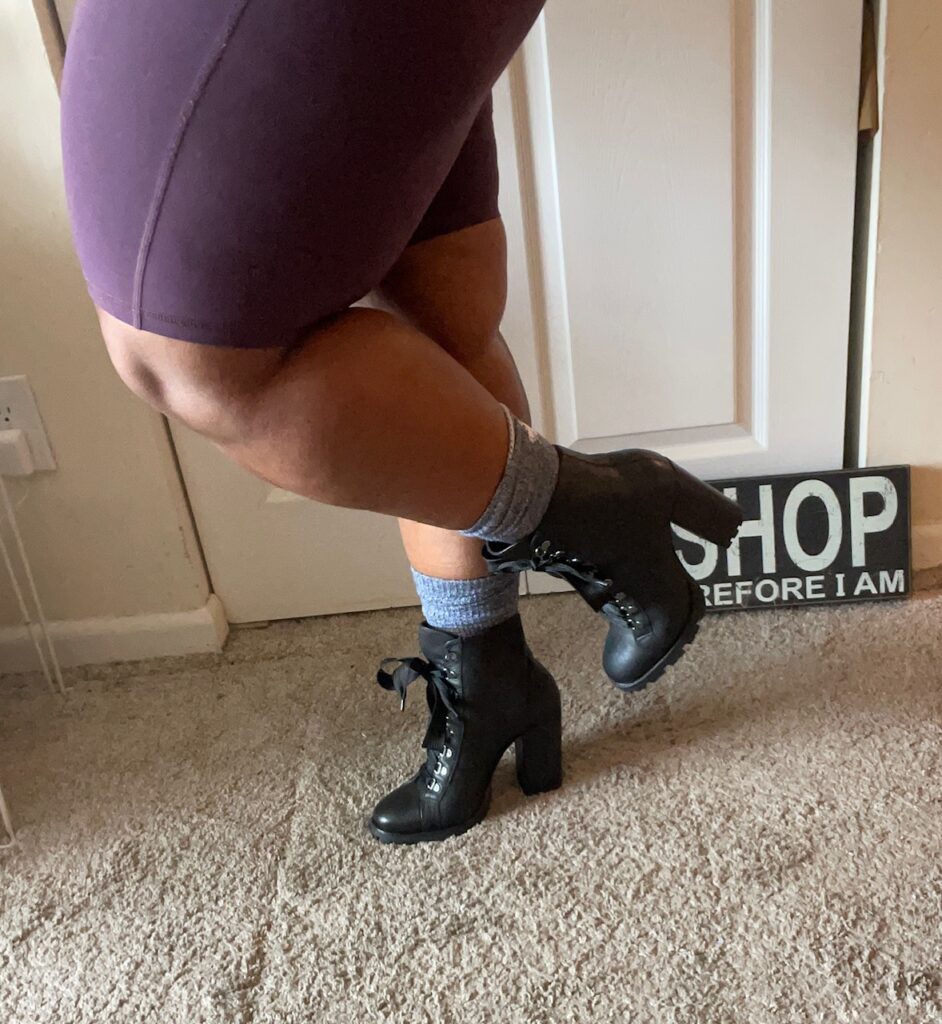 As thrifters, it is important to enter Goodwill with an open mind. There have been times that I have purchased items I did not even know I needed. For example, a few months I purchased a Schwinn Cruiser Bicycle as I was leaving. The color caught my eye, and I could not let it stay there.
However, are you a thrifter who only shops during the current season, or are you able to shop whenever? One of my favorite thrift tips is that people tend to donate items off-season. Therefore, you are able to find great Winter items, such as boots and coats, during the Summer months. By September and October, the weather gets cooler, and people are looking for coats, boots, and scarves. Over the last few months, I found two pair of winter boots that will be great.
I found the first pair at the Waldorf location meet-up in May. They are a pair of Schutz lace-up boots. Schutz is a great brand that offers comfort and style together. I was headed out the door, and they caught my eye. I tried them on and quickly purchased them. They will be cute with jeans or leggings in the Fall and Winter. 

The second pair I bought was from the Clinton location. They were brand new Just Fab Calf length boots that are half black leather and half black and white snakeskin with a chunky heel. They fit perfectly, and they were also the color of the week. I paid pennies for brand-new boots! 
Consider shopping for heavier items during the Summer months. Some other shoppers may think you're crazy when they look in your cart. However, you are a smart shopper. What is the best item you purchased off-season?
Similar Reads:
---